Curtain Poles with one decorative finial - made-to-measure
Perfect for a window which is positioned close to the corner of a room, this made-to-measure curtain pole fixes direct to the adjacent wall at one end and is finished with your choice of handmade finial at the other. Order your perfect pole below specifying the length of pole you need, your choice of finish and finial design. A single recess bracket will be supplied as standard for the corner fitting. Add your chosen design of bracket for the other end – plus a central bracket if the length of your pole requires one. Handmade by skilled blacksmiths in our Yorkshire forge.
Measuring Guide

To order the length of pole you need in centimetres, measure the distance from the wall to the far edge of the window (or door) then add 10cm* to allow room for your curtain drawback. Give us this total figure for your pole length.
* Please note, 10cm (100mm) is our recommendation, this can be increased or decreased as desired, if you have particularly heavy or lightweight curtains for example.
Important note: Do not include the finial in your pole measurement. This is made separately and added with a simple push-fit fitting. We just need a measurement for the length of straight pole you need. (If you'd like to check what the full length of your assembled curtain pole will be, the length of each finial design is given in its product specification.)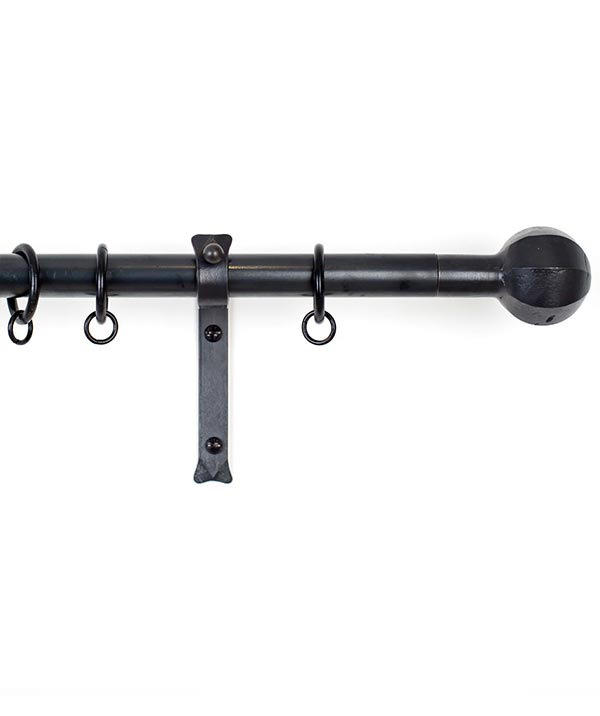 Forged Ball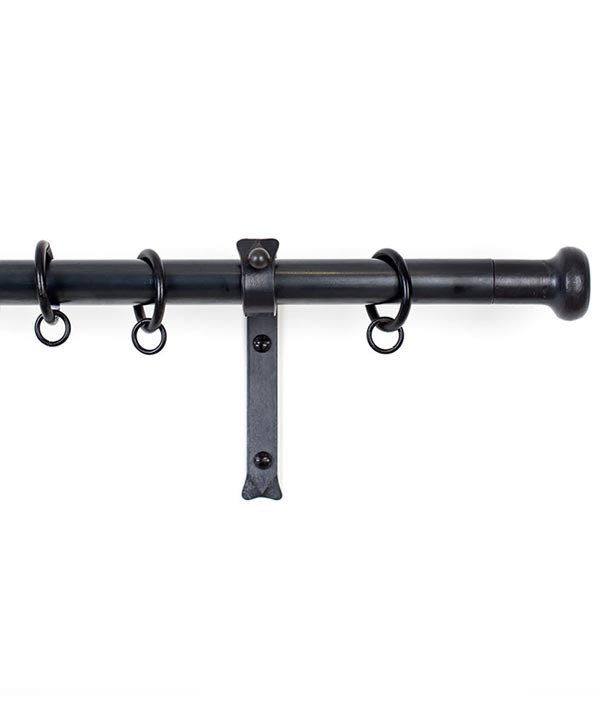 Button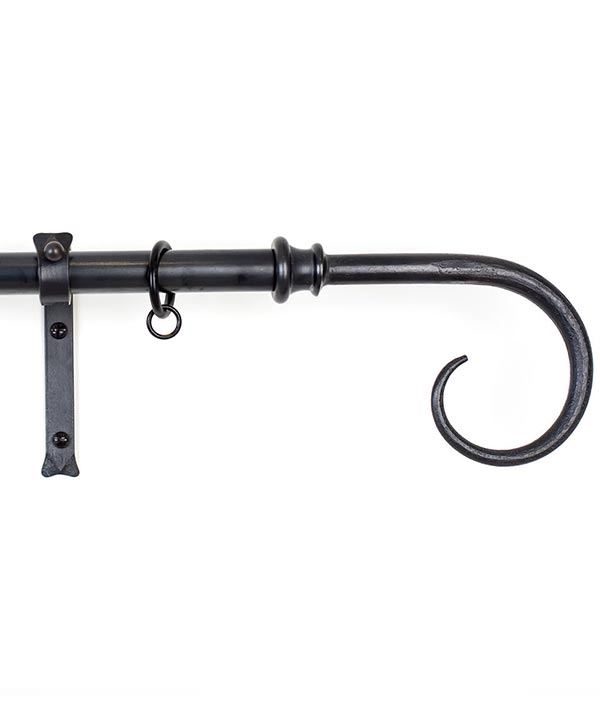 Curl
Shepherd's Crook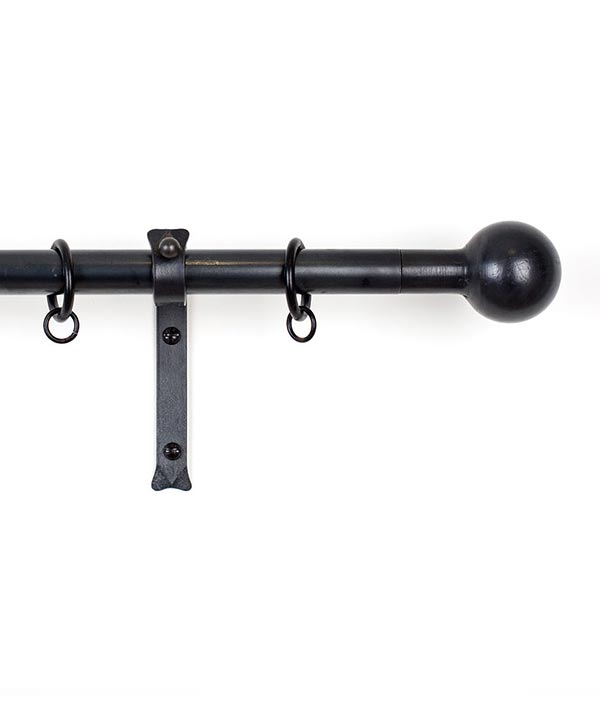 Smooth Sphere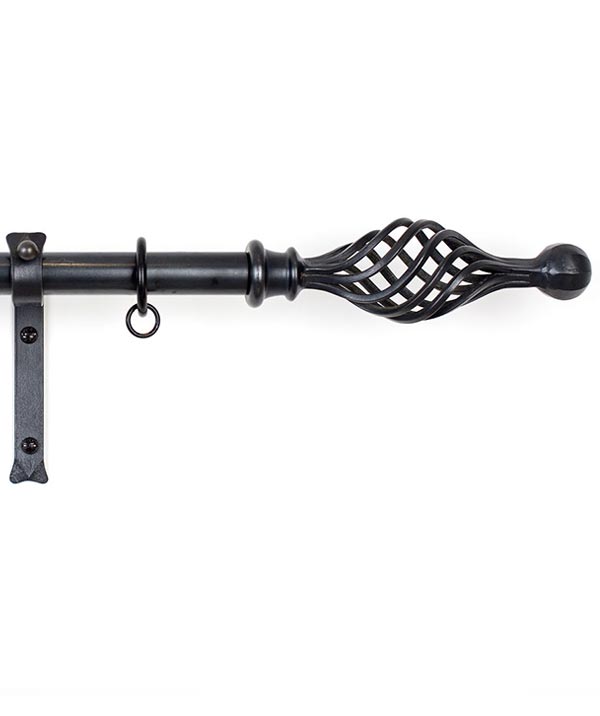 Spiral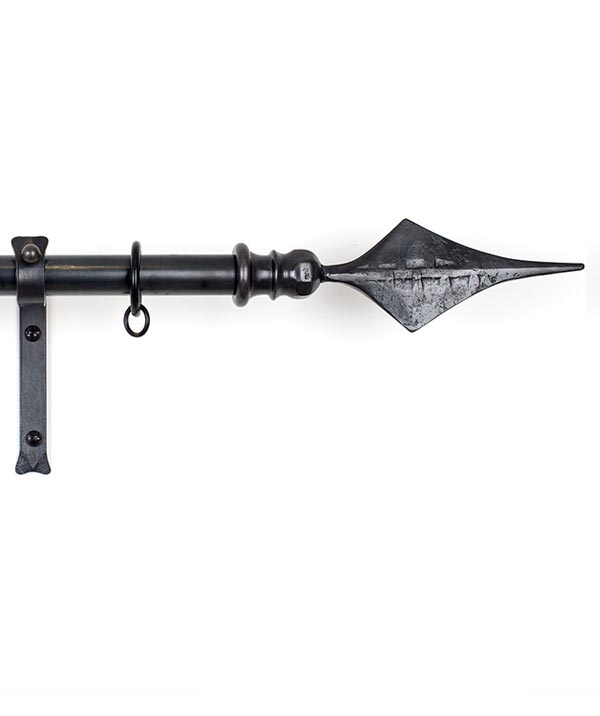 Spear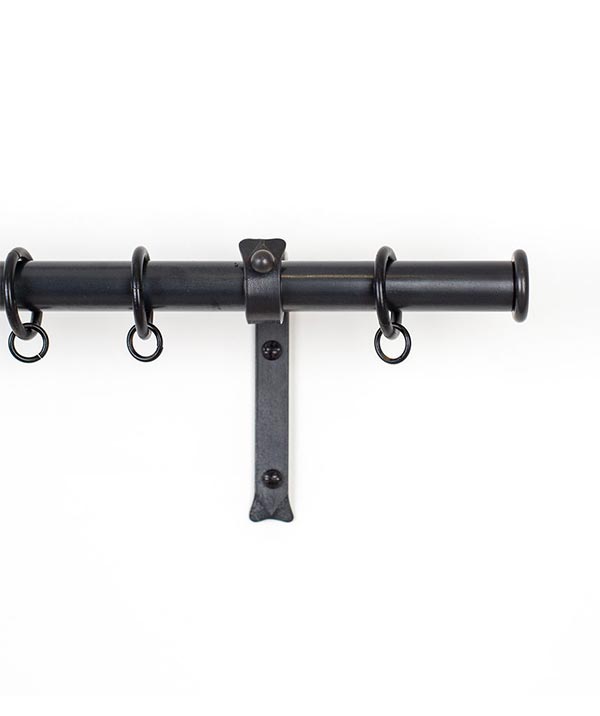 Blanking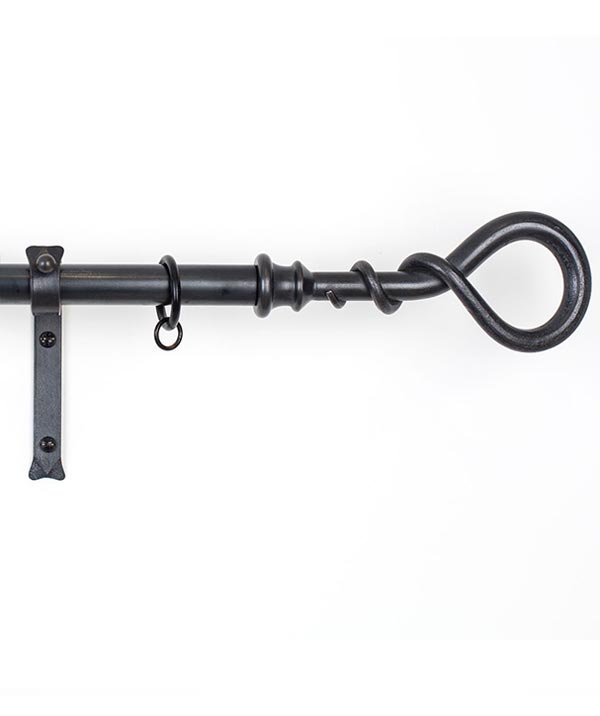 Rat Tail
Ringlet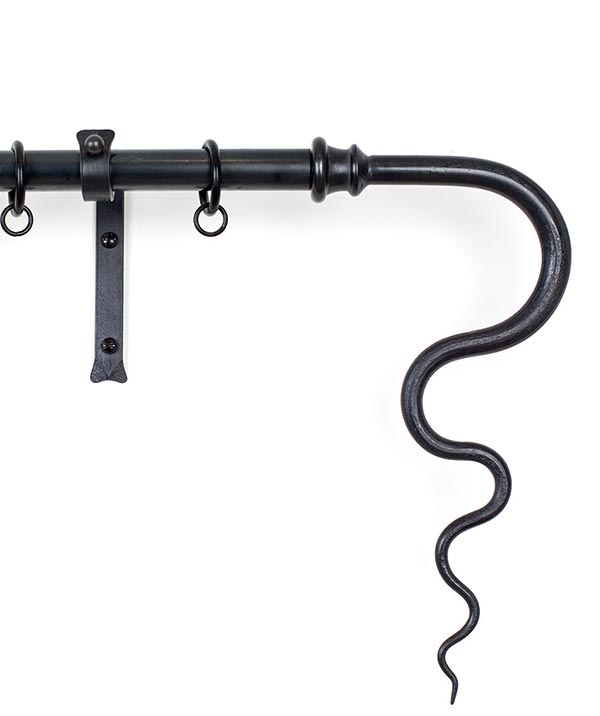 Serpent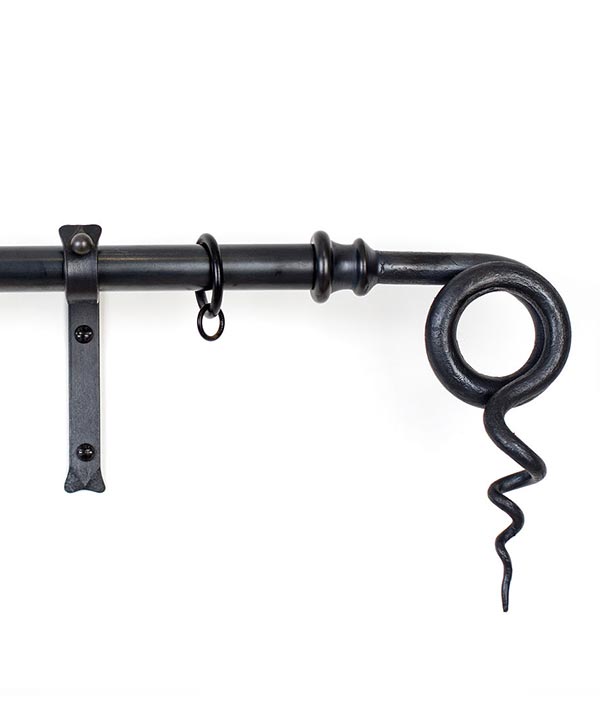 Tendril