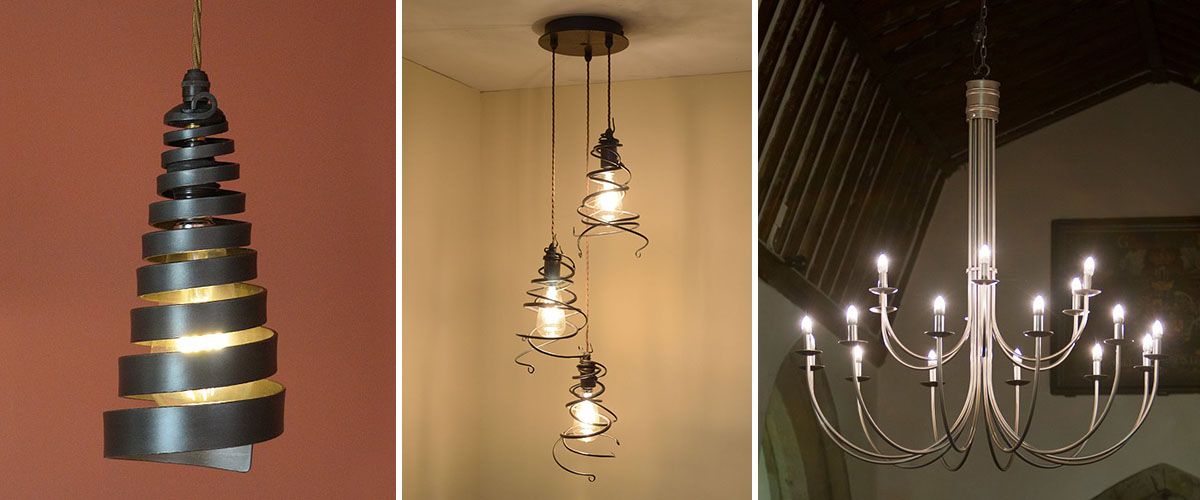 Throwing some light on the subject of LED bulbs – A beginner's guide
Posted by Steph Pollard - 01 August 2017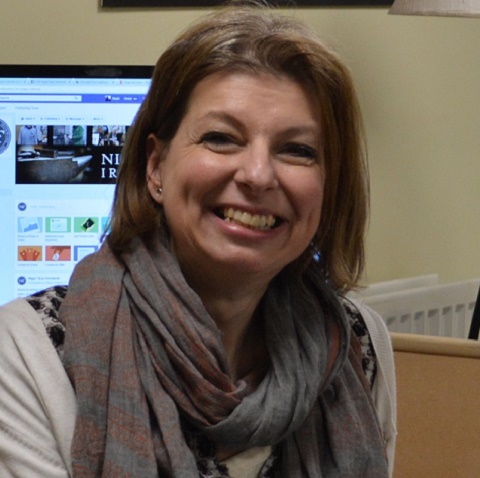 Here at Nigel Tyas we extol the virtues of LED lighting – it's bright, attractive, energy-efficient and money saving. LED bulbs offer a wide choice in terms of the type of light they generate – soft, warm, bright, strong – and they are often designed to look good themselves with interesting shapes and retro-design filaments.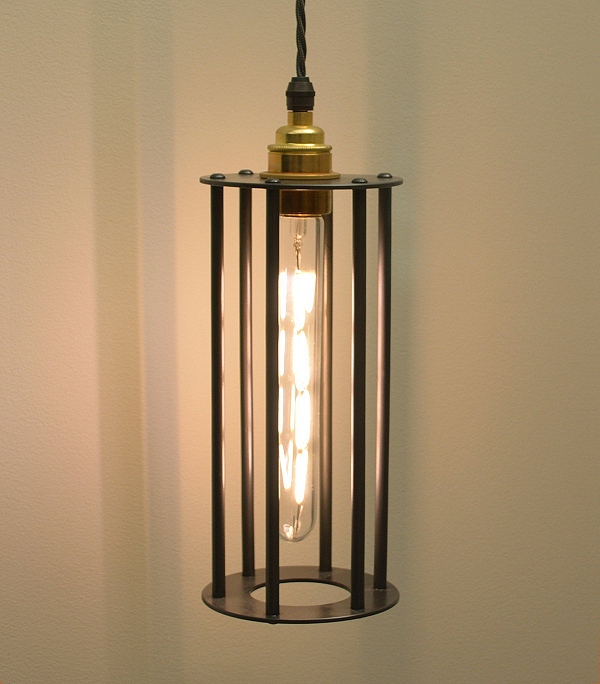 We recommend LED bulbs for all our lights – but we do understand that not everyone is familiar with what LED means yet. And, a lot of people aren't sure how to choose the right LED bulb for their light. It's not difficult to understand a hankering after the days when there was a 40 watt bulb and a 60 watt bulb and it was as simple as that!
But don't worry, like all things, it's a lot easier when you know how - so if you'd like to understand more about LED, here's a blog post answering some frequently asked questions from our customers.
Do LED bulbs need special fittings?
No, LED bulbs have exactly the same sorts of fittings as traditional incandescent and halogen bulbs – they are still either bayonet cap or screw fitting; large or small. Nothing has changed with regard to how they fit into your light or lamp. They will fit lighting, old or new. Each Nigel Tyas light specifies the size and fitting of bulb it requires.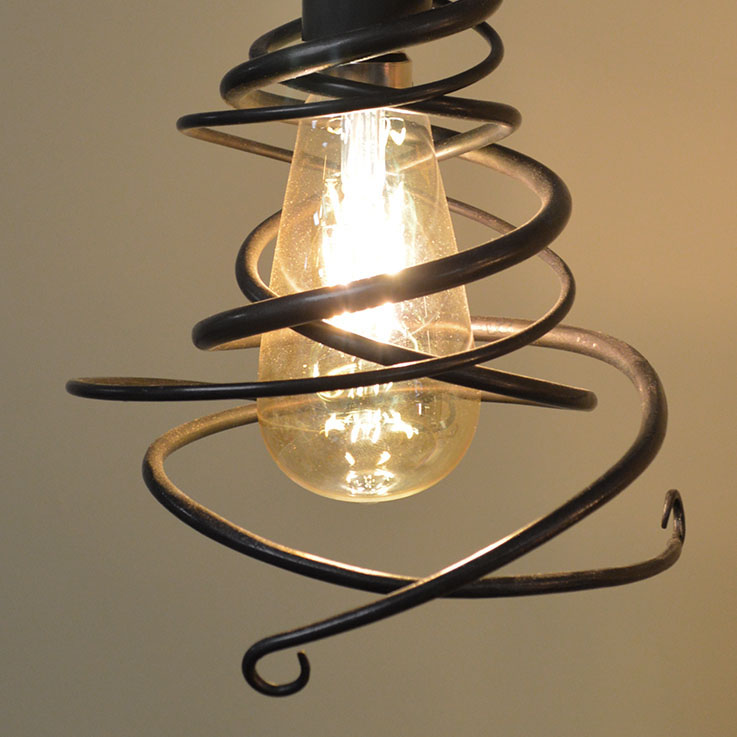 Do LED bulbs really use a lot less energy?
Yes they do! To start with what we know, most of us used to choose a 40 watt halogen bulb for, say, a bedside lamp and a 60 watt bulb for a central pendant light in a room … and that wattage referred to how much energy it used to produce the level of light we wanted. To give you an idea of just how much less energy an LED bulb uses to do the same job - an LED bulb of just 4 watts can match the output of an old 40 watt bulb and an LED bulb of 6 watts can provide the equivalent strength of light to an old 60 watt bulb. Roughly, an LED uses up to 90 per cent less energy. According to the UK's Energy Saving Trust, lighting accounts for 15 per cent of a typical household's electricity bill and replacing a traditional light bulb with an LED of the same brightness will save you about £3 to £6 per bulb, per year. How many lights do you have in your house?
But they are more expensive, are LED bulbs value for money?
LED bulbs have come down in price a great deal since they were first developed. Yes, they are still more pricey than old-style bulbs but there is a significant difference in how much energy they use which will save you a great deal of money on bills over time. Plus, LED bulbs have a lifespan of about 25,000 hours, so need replacing a lot less often than traditional bulbs. It's estimated they last 20 times longer than other bulbs. LED lighting is very much a case of spending a penny to save a pound.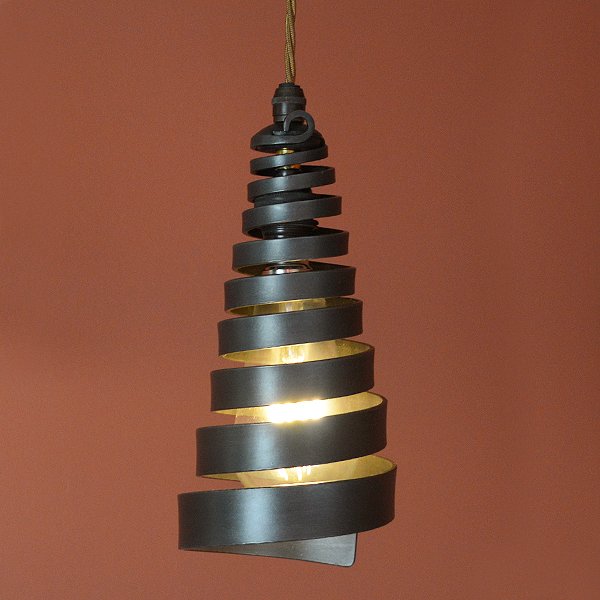 Any other reasons I should choose LED?
If you're not convinced by the fact that they save you money, save energy, last a long time and look good – there are other features!
The first is they are cool to the touch. One of the main reasons LED lights are so cost-effective is that nearly all the power is converted into light and not wasted on heat. You don't have to worry about them scorching your silk bulb-clip shades on wall lights or getting too hot beside you on a desk or table. They are very much less of a fire hazard.
LED bulbs are eco-friendly too as they contain no harmful substances like mercury. They are far safer to use around the home and can be recycled without damaging the environment.
And, LED bulbs have no fragile internal components like filaments or tubes that are prone to failure, making them more stable than other types of lighting and resistant to heat, cold and vibration.
What is the difference between LED and other energy saving bulbs?
LED stands for Light Emitting Diodes and this technology is different to Compact Flourescent Lamps (CFLs) which were also developed as an energy-saving light bulb option which was much more prevalent about ten years ago. CFLs contain a small amount of mercury and, today, it is generally agreed that LEDs are the more reliable, efficient and money-saving option.
How do I pick the brightness of LED bulb I want?
Let's talk about lumens! The best way to get the brightness of LED bulb you want is to literally look at its 'measure of brightness' – this is measured in units called lumens. The lumens value of each bulb is given on its packaging.
As a guide:
A bulb with 240 lumens rating = gives a soft light perhaps best used to create a pleasant lighting effect, or a pool of light in a small area.
A bulb with a 320 lumens rating = provides a good general strength brightness of light for multiple uses in spotlights, wall lights, chandeliers, feature lights etc when you want a good amount of light, but not so bright it's dazzling to look at.
A bulb with a 650 lumens rating – gives a brighter light for hallways, stairs, larger spaces, studies, kitchens etc where you want to be able to see to do stuff, read, work and cook!
Look to the lumens to get your brightness right and choose the perfect strength of LED bulb to suit each of our lights' position and job. The bulbs we sell show their lumens value in their website listing.
You can also choose the character and colour of your LED light. All our LED bulbs are 'warm white' but other options are available on the market.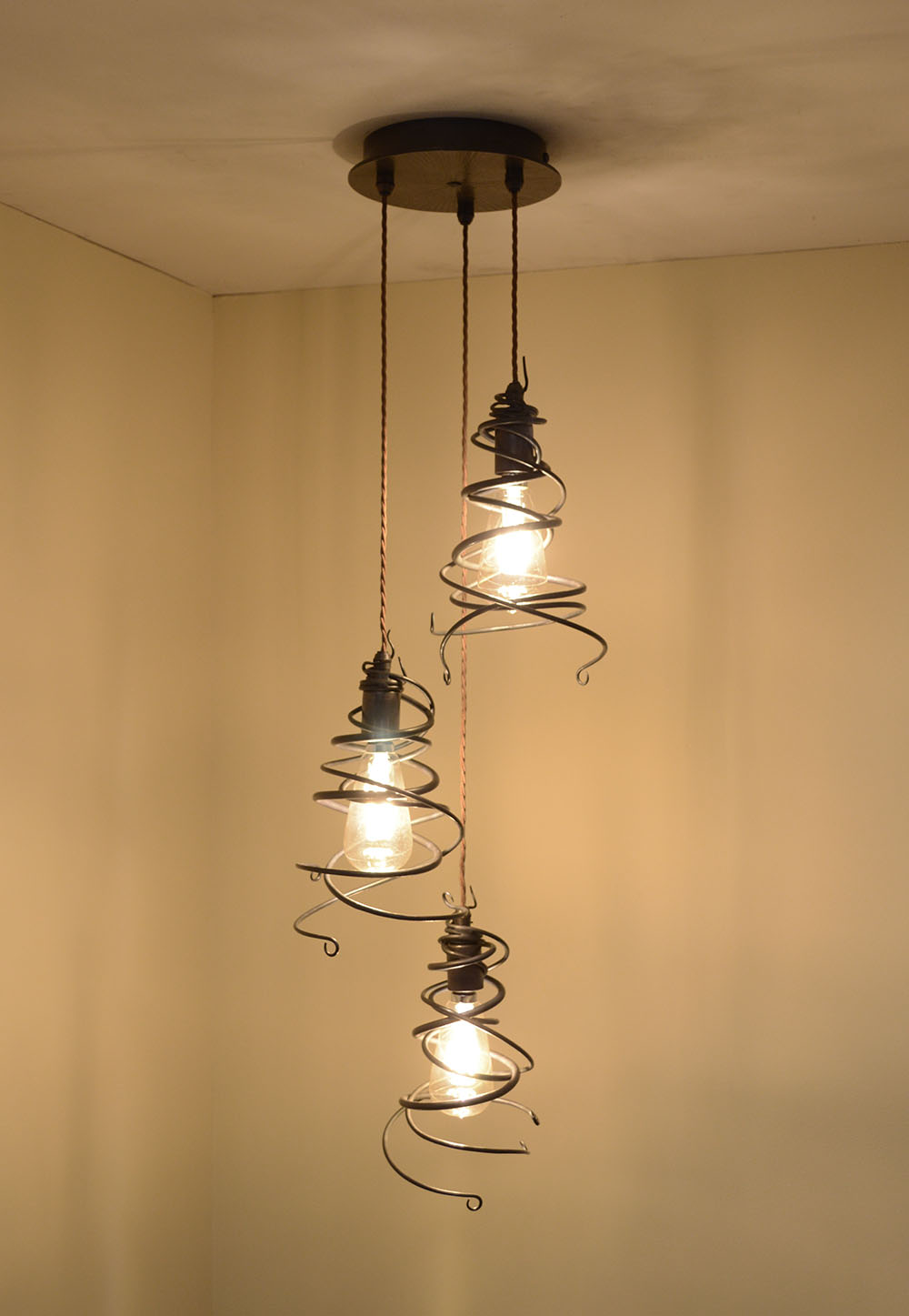 How do I know what bulb to choose for my Nigel Tyas light?
Each light and lamp on our website specifies the size and fitting of bulb it needs. It is up to you what kind of bulb you then choose to buy. If you opt for LED, we stock a small selection of quality LED bulbs you can buy to go with your Nigel Tyas light. Alternatively, you have the details you need to source your bulbs and replacement bulbs elsewhere.
If you choose to buy a bulb from us, here are some of the products we stock:
Small Edison Screw LED Candle Bulb (SES) - Providing 320 lumens brightness, these fit many of our small wall lights and our chandeliers [ click here to buy now ]
Bayonet Cap LED Candle Bulb (BC) - Again providing 320 lumens of light, these fit some of our wall lights, including larger ones, and may also be used in lamps and pendant lights with BC fittings [ click here to buy now ]
LED GLS Bayonet Cap Bulb (BC) - These have the same fitting as the BC candle bulb, but provide a much brighter light at 650 lumens and have the traditional GLS bulb shape. Suitable for pendant lights, larger wall lights, lamps and lanterns [ click here to buy now ]
LED Squirrel Cage Bulb (BC) - A mid-strength brightness 350 lumens bulb of distinctive design, which looks good in our designer pendant lights such as Broadstones, Bretton, Maythorne, Ecklands and others – plus many of our Holmfirth cord pendants [ click here to buy now ]
LED T30 Bulb (E27) - The long skinny bulb to fit our Stocksmoor pendant light. E27 refers to its larger screw fitting. The T30 generates 600 lumens of light and is dimmable [ click here to buy now ]
LED Pygmy Filament Bulb (B15) - Our smallest bulb suitable for use with the small handcrafted ceramic shades in our Wellhouse, Oxspring and Mickleden designs. It has brightness of 240 lumens [ click here to buy now ]
LED COB Spot Bulb (GU10) - This GU10 bulb uses the very latest 'chip on board' (COB) technology which incorporates tiny LED chips in one module bulb. It gives off 320 lumens of light and is the perfect fit for our range of spotlights [ click here to buy now ]
LED Spot Bulb (SES) - A spotlight bulb with small screw fitting which we recommend for use with our Bullhouse up-lighter wall light. Its shines 380 lumens bright [ click here to buy now ]
All our LED bulbs are warm white with an approximate 25,000 hour lifespan.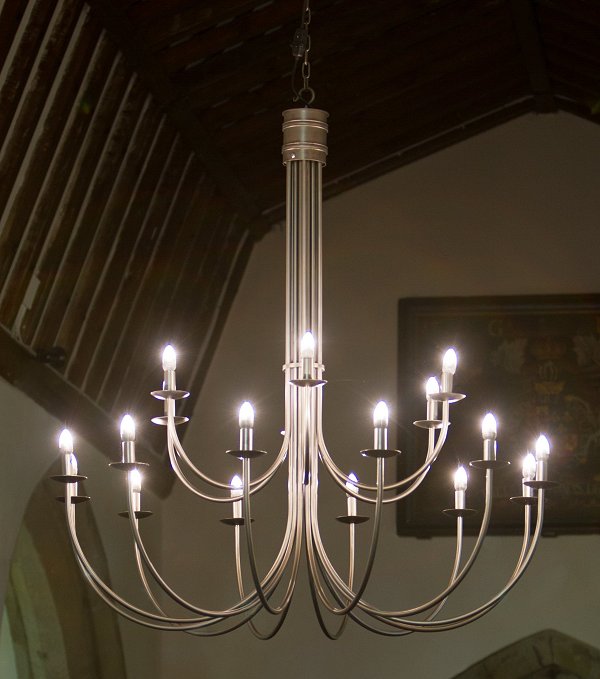 Are LED bulbs dimmable?
Yes you can buy dimmable LED lights bulbs. They are widely available online and at electrical retailers, plus you can buy a small selection of dimmable bulbs from us. Remember, you'll need to have a compatible LED dimmer switch too, for use with dimmable bulbs.
Can I easily buy LED bulbs?
Yes, see our small high-quality range to match our lights. You can also buy LED bulbs from big name retailers such as Homebase, Wilko, Screwfix and department stores plus Amazon and other online specialists:
We hope this helps you get to grips with LED lighting so you can start buying bulbs to light up your home and save money on your electricity bills.