Wrought Ironwork Finishes
Our guide to choosing your finish ...
With most of our products you can opt for either a dark burnishes steel (formerly called natural black) or light burnished steel finish.
Here's a little guide to what these finishes are and how they are achieved - if you have any questions at all, we are here to help - just call us on 01226 766618 or or email sales@nigeltyas.co.uk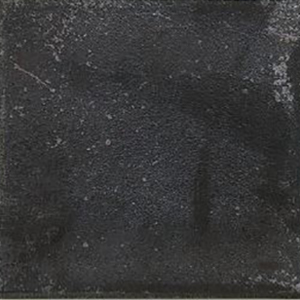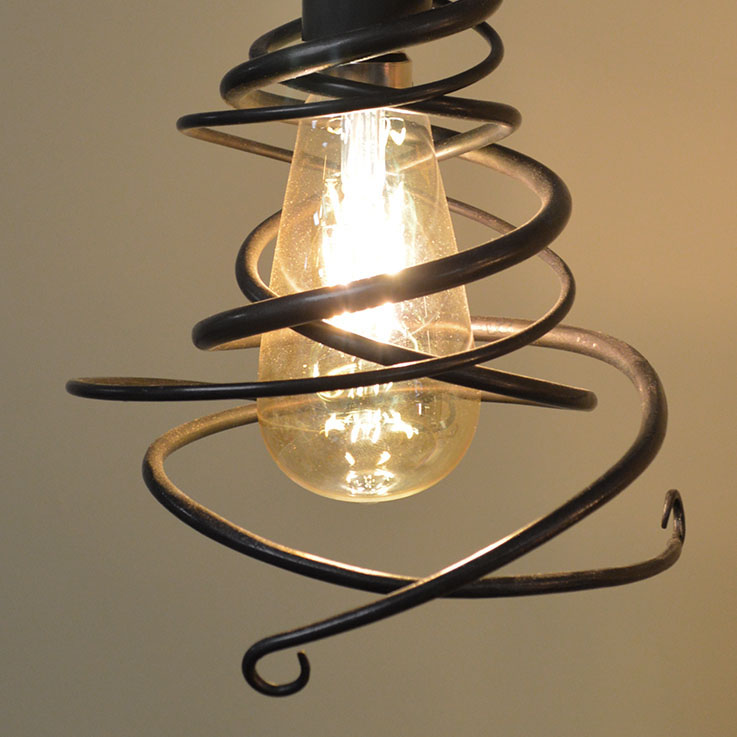 Dark burnished steel (formerly Natural black)
Our favourite finish and the most traditional for forged iron and steel. It displays the finest textures of the metalwork.
To achieve this finish, the surface of the metal is heated and oxidised to bring out the subtle colours and shades of hand-forged iron. It is then dipped in hot beeswax. As the wax cools it hardens to give a protective finish and can be left matt or buffed to a soft sheen. This process give a soft, barely black finish with attractive variegated patina of natural hues. Blacksmiths have used beeswax to seal their metalwork for centuries – our own 'special recipe' beeswax finish is enhanced only slightly for modern times!
Some of our natural black pieces are also then coated with a clear satin lacquer. This covers and seals the surface, which can be desirable for products which have any direct contact with fabrics, as there is a slight chance of wax transfer with the beeswax finish.
For more information:
* see notes on 'Clear lacquer finish' below or click here
* see notes on 'Curtain poles for tab-top and eyelet Curtains' below or click here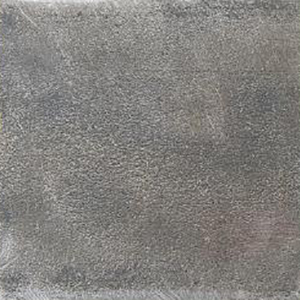 Light burnished steel
This is a bright, contemporary alternative to our natural black finish. Not to be confused with chrome or stainless steel, this is a subtle, natural buffed steel reminiscent of a mid-pewter colour.
Our light burnished steel finish is achieved differently to natural black as quickly heating and oxidising the metal brings out the natural black colour in the iron, which we don't want in this lighter finish.
Therefore, all of our lights and curtain poles in this colour are finished through a cold process which involves them being sealed with a protective clear satin lacquer coating.
The only exception to this rule are our light burnished steel fire irons which we do warm very, very slowly on top of the forge and finish with a clear beeswax.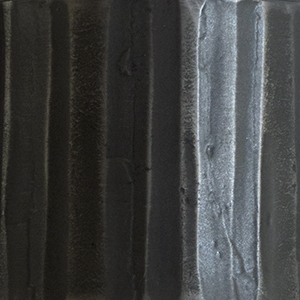 Hand forged details and polished highlights
On some of our ironwork, the 'Illions' range in particular, we like to highlight some of the markings left by the hammer strokes. We buff the textured surfaces to subtly bring out the brighter tones of the underlying metal in the highlights and then coat these items in the clear lacquer, to preserve the contrast of the finish.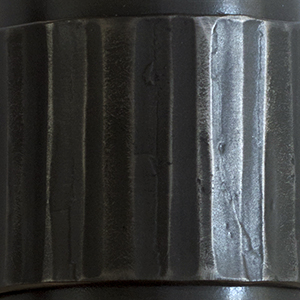 Our clear lacquer finish
Used as standard on our light burnished steel pieces, this finish is also applied to some of our natural black pieces, to seal the metal surface and prevent any wax transfer on to soft furnishings and curtains.
For example, we usually apply clear lacquer to curtain poles where the customer intends to hang tab-top or eyelet drapes directly on to the pole. We also finish all curtain holdbacks with clear lacquer.
All our lamps are finished with clear lacquer to prevent any risk of wax transfer onto furniture or flooring. And a few of our other items use the lacquer to finish or highlight the details in their metalwork. The product description will always say if this is the case
The natural black items listed below are finished with clear lacquer as standard :-
All items with hand forged details and polished highlights
All 'Hartcliff' chandeliers with 8 or more lights
All lampholder sections of picture wall lights
All lamps
All curtain holdbacks
Our clear lacquer finish can sometimes add slightly more of a sheen to the metal surface. If you would prefer a natural wax finish, please let us know when you place your order by calling us on 01226 766618 or by email to sales@nigeltyas.co.uk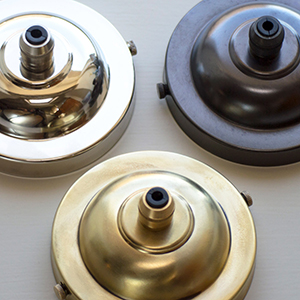 Antique Bronze, Brass and Nickel fittings
Some of our lighting products are supplied with ceiling fittings, galleries and/or cord grips in Antique Bronze, Brass or Nickel.
Products available in these finishes are clearly marked.
Antique Bronze - a solid brass fitting with a bronze patina.
Nickel - a solid brass fitting with Nickel plating giving a bright, highly polished surface that is softer than chrome.
[ Pictured left, ceiling rose fittings in Nickel (top left), Antique Bronze (top right) and Brass (front centre). ]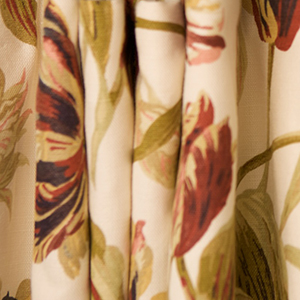 Curtain poles for Tab-top and Eyelet Curtains
Here's a little advice if you intend to hang tab-top or eyelet style curtains direct from your poles, without the use of curtain rings or hooks
Our light burnished steel curtain poles come with a lacquer finish as standard, and this is suitable for all types of curtains including tap-top and eyelet drapes.
Our natural black curtain poles, on the other hand, come with a natural beeswax finish as standard. They are carefully buffed and polished before they leave our workshop but, because the beeswax is a natural product, there is still a small possibility that there could be a slight transfer of wax onto fabrics in direct contact with the pole. So, for light-coloured tab-top, eyelet or slotted curtains, you may prefer to have your curtain poles powder coated.
Please let us know your preference when you place your order.
Care instructions for our metalwork
All of our ironwork products, both natural black and light burnished steel, will benefit from the occasional application of a good quality wax furniture polish. This will keep the lustre of the surface metal looking good.
We want you to feel confident about placing your order so, if you have any queries at all, we are here to help - just call us on 01226 766618 or or email sales@nigeltyas.co.uk with any questions.