Thank you so much to all our customers who have taken the time to give us feedback about their Nigel Tyas experience and their chosen ironwork purchase. We really appreciate it.
Don't forget if you have any queries at all, give us a call on 01226 766618 or drop us a line to sales@nigeltyas.co.uk
---
2nd July 2020
Thank you so much for our wonderful wrought iron portiere and please give our thanks to whoever made it for us. It's both a simple and stunning piece of work, and just what we wanted to keep the Northumbrian winds at bay in our cottage!
Jayne Brown, Northumberland
---
25th June 2020
We couldn't be more pleased with our new Rams Head fireside set and curtain poles. All of the items are exactly like the online pictures. They are beautifully crafted. The whole experience from ordering to delivery has been excellent, customer service second to none. We received very prompt replies to our several emails before we ordered as we required a reduced depth bracket for the curtain poles, this was done for us with no problem at all.
Corinne Fox, Lincoln
---
1st June 2020
I am very pleased with my recent purchase. The quality of the product is excellent as was your service. I would not hesitate to recommend you and will certainly use you again as need arises.
Mike Hennessey, Ellesmere
---
26th May 2020
We ordered some bespoke lights and the team at Nigel Tyas couldn't have been more accommodating and generous with their time. This was not a big job but the efforts they went to went above and beyond. The lights arrived really quickly and we're really pleased with the result. Thanks to you all - such a pleasure to deal with!
Skye O'Neill, Whitstable, Kent
---
19th May 2020
My lovely lamp has arrived. I am thrilled with it and especially how it looks with my lovely glass shade. A real ray of light in these uncertain times.
Pauline Crandley, Dorset
---
16th April 2020
The new lamp has arrived and is now in place, looking lovely. It was, as always, perfectly packaged so arrived safely. The paper is to be stored ready for wrapping apples in the autumn. I do hope your company will be able to weather the storm of this terrible time.
Janet Hutson, North Ferriby
---
13th April 2020
You were so helpful in getting my order to me during this very distressing and difficult time. It's much appreciated when people like you are helpful and go the extra mile. Many thanks and I hope you come through this.
Wendy Fitzgerald, Surrey
---
3rd April 2020
Thank you so much for making us such an elegant yet simple light. It is lovely to have a handcrafted piece. As a potter I use spirals in many of my forms and it is heartwarming to see it used so beautifully in another medium. It will be treasured.
Dorothy H, Perth
---
12th March 2020
Customer service second to none. Nigel Tyas Ironwork's a top class outfit for quality, design, originality, price and add to that the feel good factor from 'shopping local'. After a long time searching both online and in actual lighting shops, imagine my delight when I came upon Nigel Tyas Ironwork online, we just had to pay them a visit, was this product as good as it looked online? It was far better! The curtain poles are absolute perfection! Rings running like silk on poles 'purring' as they go, what a delight, definitely worth waiting for and worth every penny they cost us. Great Sheffield company, I cannot recommend them highly enough.
Siobahn MacMahon, Scarborough
---
5th March 2020
I give a star rating of 5 to encompass all aspects of my purchase. Staff were helpful and friendly, the lamp was ready for collection when you said it would it be. All excellent. The light now hangs in my son's lounge and he absolutely loves it. He tells me he gets many compliments about it when he has friends over to visit. So I am a very satisfied customer.
Olwen Straughan, Pickering
---
2nd March 2020
Thank you so much for the lights, they are amazing, we love them, they look fabulous.
Alex Sharp, Worcestershire
---
13th February 2020
I can't remember the last time I received such great customer service. They are friendly, helpful and clearly believe that the company values customer satisfaction more then just making a profit. The product itself is excellent quality and definitely great value for money. I would give 10 stars if there was an option.
Ishita Sarkar, Middlesex
---
6th February 2020
We are very happy with our curtain pole. I love the simple design and craftsmanship. It's satisfying to hear the distinctive noise of the rings when drawing them over the wrought iron pole.
Simon White, Inverness
---
1st February 2020
The light fittings are absolutely fantastic, they were well worth the wait. Everyone comments on how beautiful they are.
Lydia Scale, Pembrokeshire
---
30th January 2020
I am very happy with the product and will definitely use Nigel Tyas again. A* for service and A* for delivery too.
Carol Wright, Stafford
---
23rd January 2020
Our chestnut roaster is fantastic! My little boy and I have had great fun with this over Christmas. Thank you so much.
Ann Scott, Warwickshire
---
14th January 2020
Nigel's lighting and curtain poles were just what we needed. They represent authentic craftsmanship of the highest calibre. We want our guests to stay in an environment that feels good and looks good today and for a long time to come.
Lisa Hunt, Spicer Manor, South Yorkshire
---
19th December 2019
We love your products and are really pleased with our new lamp. It looks amazing.
Nick and Karen Roberts, Buckinghamshire
---
30th October 2019
I was very impressed with the designs on your website, but seeing them in real life, the quality and workmanship are excellent. I am very pleased with them indeed, and shall be ordering more light fittings for other rooms soon.
Julie Benewith, Somerset
---
3rd October 2019
We just wanted to say a big thank you for our wrought iron curtain pole and trimmings. It makes our Boudoir photography changing room for clients just perfect! I had a particular look in mind and now I have it, thank you! Quality is in the detail. I'm sure we'll be back in the future.
Samantha and Jon Dodd, Torquay, Devon
---
19th September 2019
We are impressed with the quality of finishing on the ironwork.
Owain and Marie Turner, Abbertillery, Monmouthshire
---
4th September 2019
We are delighted with the items we chose, which have transformed the least attractive bedroom in our house. The standard lamp was just too beautiful to have in a spare room, so the bedroom's loss is the summer room's gain. I see further purchases at some time in the future. With appreciation for your helpful and friendly service.
Rosemary and Ivor Davies, Sheffield
---
2nd September 2019
Your customer service is outstanding!
Clare Dodds, Guildford
---
22nd August 2019
I can't recommend this company enough and will certainly use them again. I ordered the rat tail curtain pole. I was kept up to date about the making of it and delivery. The packaging was great. And the curtain pole itself is absolutely amazing. It's gorgeous.
Sharon Hall, Durham
---
14th August 2019
We are delighted with the service, speed of delivery and outstanding quality of craftsmanship. Your work had already been much admired, so may be more orders on the way!
Julia and Tim Cann, Bridgewater
---
9th August 2019
Thank you for the ironwork which has helped in no small way to transform our house! I'll certainly be in touch if I need anything else.
Liz Franklin, Exeter
---
2nd August 2019
Thank you for my fabulous Silkstone standard lamp. It looks very elegant and stylish and I am thrilled with it. The packaging was excellent too, as was your service and communication. I look forward to dealing with you again.
Janet Gardiner, Chichester
---
25th July 2019
We genuinely appreciate the workmanship and quality of your products. We have looked at many other sites and products and have always gravitated back to Nigel Tyas Ironwork because it honestly is one of the best places for price, service and quality.
Andy and Eve Gough, Bristol
---
16th July 2019
I was absolutely delighted with everything. Great service and great products.
Mandy Merttens, London
---
6th June 2019
I have visited the forge and seen the craftsmanship firsthand. The atmosphere is amazing and nothing is too much trouble. 5 Star products and people.
John Stack, Sheffield, Yorkshire
---
30th May 2019
From the first message, to delivery and beyond you've been just perfect. Your showroom is great, your staff are great and your products are just stunning. Thank you so much.
Samantha Lyons, Harrogate, North Yorkshire
---
2nd May 2019
Before I even opened my curtain pole, the attention to detail and quality was signalled by the care taken over its packing! Once opened, it didn't disappoint. Thank you very much for a lovely addition to our little barn conversion.
Pat Chamberlain,, Stroud, Gloucestershire
---
25th April 2019
Fantastic lights. Really pleased with ours. There's a great selection on their website and helpful, friendly voices at the end of the phone. Buy from this company, you'll be pleased you did.
Tom Duffell, London
---
12th April 2019
We are delighted with the light fittings. Our electrician commented on the very good quality of them when he put them up for us.
Boni Reeks, Newport
---
10th April 2019
We are very pleased with all our items and think it's amazing that we can do business with a company at the opposite end of the country and get so much better service than one we tried just local to us!
Cathy Winn, Cornwall
---
4th April 2019
We are absolutely delighted with the design and quality of the brackets. We could not source this type of bracket in South Africa so took these with us. Thanks to everyone involved for timely delivery in UK as promised.
Neil Smedley, South Africa
---
1st March 2019
I am pleased to say it has all been a really good experience! I'm already sharing some pictures of your lights with two other customers, so I expect to need you again.
JH, Lighting Designer
---
9th February 2019
We are absolutely delighted with our purchase and shall definitely be coming back to Nigel Tyas as we progress our renovation project.
Jenny Gray, Shrewsbury
---
5th February 2019
We have had lots of lovely comments about our lights and poles, especially the large Maythorne light over the dining table. We are very happy with everything.
Julie Steel, Gillingham
---
20th January 2019
I have been very impressed with the quality of workmanship and speed at which my order arrived. The lights and curtain poles look amazing. Your attention to detail is outstanding.
Emma Kiteley-Connon, Sleaford, Lincs
---
18th January 2019
Good quality and delivered quickly. Couldn't fault the service. I will definitely buy from Nigel Tyas again.
Trevallyan Cumming, Caernarfon
---
18th January 2019
We are delighted with the curtain pole, so much so that we're planning to order several more. It was a pleasure to install and is a pleasure to use. Such a well made and beautifully crafted product.
Gill Chitty, York
---
15th January 2019
We love the lights so much, they look amazing - everybody that has been has commented on how fabulous they look. We'll be back in touch soon for curtain poles.
Alex Pargeter, Worcestershire
---
10th January 2019
The quality of workmanship was excellent and we were impressed with the personal service which meant that, despite it being near Christmas, we were able to get our order in the timescale we required. Both the curtain pole and light fitting were perfect. The spotlights were easy to fit and the LED spot bulbs we ordered were also a success as they give a lovely soft light which is just what was needed.
Nicky Ferguson, Devon
---
9th January 2019
Superb job, the pole, brackets and finials are all really great, thank you. Was delighted.
Caroline, Middlesex
---
14th December 2018
Our lights look absolutely fantastic! We are so delighted with them. Our electrician said they were the nicest lights he's ever put up! Thanks very much for everything, the whole ordering process was excellent.
Ruth Roberts, North Yorkshire
---
13th December 2018
It has been a pleasure doing business with you. You have been adaptable, efficient, helpful and beyond patient! Thank you.
Charles Bolton, Nottingham
---
6th November 2018
We are delighted with our new kitchen light. Definitely 5 stars from us.
Nicola Collins, Plymouth, Devon
---
2nd November 2018
We are more than pleased with the products and equally impressed with the packaging. An all round excellent experience.
Paul Woodham, Kelso, Scotland
---
1st November 2018
Our curtain rails and lights look amazing. Great quality. We will definitely be buying more for our cottage. Thanks to everyone at Nigel Tyas. It's so refreshing to have goods made with attention to detail, backed up with good customer care.
Sandra Cooke, Sudbury, Suffolk
---
29th October 2018
Love the curtain poles poles, the finials are amazing too. Very pleased with being kept up-to-date with progress of our order; and delivery exactly when you said. Great work!
Howard Lee, Mere, Wiltshire
---
5th October 2018
The wall lights are in place and they look amazing. They are the best bedroom lights I've ever seen! We are very happy and will be back.
Claire Pitcher, Chelmsford
---
19th September 2018
Just wanted to say I love the lights - can't wait to put them up!
Denise Austin, Essex
---
13th September 2018
Nigel was lovely to do business with and so helpful when we were deciding about our lights. Lots of people are very complimentary about them and we are always happy to pass Nigel Tyas' details on.
Alison Oag, Bristol
---
20th August 2018
Not only have we found your service of the highest quality but also your range, especially your pendants and chandeliers, is more imaginative, practical and yet delicate than others we have looked at. We are very pleased with your craftsmanship and will be back.
Andrew Meek, Abergavenny
---
15th August 2018
We are delighted with our chandelier. The quality is excellent and it is much admired! Our overall experience of ordering through Nigel Tyas has been a pleasure - nothing has been too much trouble and the customer service has been excellent. We shall certainly be ordering more items in the future.
Kay Wakefield, Bedford
---
10th August 2018
The wall lights are up and looking great! The order arrived quickly and the quality is fabulous. Thank you.
Alison Codling, High Wycombe
---
6th August 2018
Great products, finished really well.
Anthony Cossar, Northamptonshire
---
28th July 2018
Five stars for service and product quality. We are very pleased.
Gwyn Roberts, Chepstow
---
18th July 2018
I'm very happy with my pendant light, and your customer service is some of the best I've ever come across. I am a very happy customer!
Sarah Blanch, Huddersfield
---
17th July 2018
Just opened our Nigel Tyas box. Wow! Absolutely wonderful.
Julie Beesley, Royston
---
22nd June 2018
I am so pleased with the lamps and they are drawing lots of complimentary comments. Many thanks. Your customer service is unrivalled and the lamps were so well packed when they arrived. They are wonderful.
Ann Lindsay, Leicestershire
---
12th June 2018
Thank you for the brilliant service I have received from you all. I have just taken receipt of my beautiful wall lights and I couldn't be more pleased with the way they look.
Sally Ingall, Nottingham
---
8th June 2018
Your beautiful light looks magnificent. Thank you.
Mark Morgan, Sussex
---
1st June 2018
We are delighted with the products we purchased from you and have also been really impressed by your excellent customer service. We will definitely recommend Nigel Tyas to others.
Kate Milnes, Buckinghamshire
---
24th May 2018
Really happy with the lights. They are now installed in our stair hall and look great. 
Amanda Robinson, Sheffield
---
23rd May 2018
Everything is of the highest quality and we're really pleased with our new lights.
Julia Tu, Tetbury
---
16th May 2018
All the light fittings and mirror look fabulous in my cottage. They are much admired!
Caroline Page, Yorkshire
---
10th May 2018
Amazing work, such fabulous designs. So happy with my beautiful lamp, some gorgeous and intricate work. Lovely people to deal with.
Elizabeth Williams, Sheffield
---
3rd May 2018
Your lamp sits beautifully in our hall and is a perfect addition to the family!
Ian Roberts, Bath
---
1st May 2018
Many thanks for the wonderful shoe-horn. It's brilliant and it was so good of you to ensure its arrival before my husband's birthday!
Sue Wade, York
---
30th April 2018
All the poles are up and curtains hung and they are stunning. The workmanship, finish and quality is outstanding and so was the service and communication we had with you in the time leading up to delivery. We could not be more pleased.
Mike Greggs, Lincolnshire
---
29th April 2018
Excellent quality products, it is great to know you can get such fantastic handmade products, made in this country. The order arrived on time, well packaged and everything was easy to fit.
Jane Nelson, North Yorkshire
---
26th April 2018
We are really pleased with the chandeliers. They are excellent quality and look fantastic.  We will definitely purchase from you again.
Kathryn Norris, Grantham
---
20th April 2018
The wall lights are lovely and look perfect in our cottage, we are very pleased.
Rob Youngs, Chesham
---
3rd April 2018
I found ordering through Nigel Tyas to be a quick and easy process. The website has some great guidance and information which meant I was able to measure and decide what we needed with ease. The company kept me informed on progress as the curtain poles were made and delivery was smooth and within stated timescales. The poles themselves are of excellent quality - even the curtain fitter commented on this. The measurements were exact and fitting was easy. All in all, I would definitely recommend Nigel Tyas to anyone who wants a high quality curtain pole
Mrs Sutcliffe, Derbyshire
---
30th March 2018
I am really pleased with the quality and service your company provides. I would certainly recommend you for your ironwork products.
Martin Richards, Malvern
---
13th March 2018
As usual, the lights are fantastic.
David Seward, Staffordshire
---
1st March 2018
I am thrilled with everything thanks – what an improvement to both the aesthetics and the warmth of the house. 5 stars for quality and personal service. The fact that I could send a photo of the space and get advice was invaluable.
Emma Howard, Hampshire
---
21st February 2018
We are very happy with our recent order which has turned out really well and which, as usual, is of excellent quality.
Anne Hunter, Lancaster
---
15th February 2018
The craftsmanship is superb. This is the first curtain rod we have ordered from Nigel Tyas and I am struck by how beautiful the shepherd's crook finials are. We will be in touch again before long!
Denise Forrest, Stroud
---
5th February 2018
Nigel Tyas have been more than helpful. They have a fantastic team and I thoroughly enjoyed working with them.
Francesca Aykroyd, North Yorkshire
---
1st February 2018
The fireside hanging plate is now up and I am very pleased with it indeed. I was particularly impressed when you got in touch to say the lads in the forge had been thinking about the way I was going to use it and had redesigned the prongs accordingly. I thought it showed strong attention to detail and a real sense that each order receives individual attention to get it 'just right'. I'm very pleased with the quality and really impressed with the high level of customer service.
Barry McGill, Essex
---
18th January 2018
I could not be more delighted with the products we bought from you and the excellent customer service. It genuinely was a pleasure doing business with you.
Clare Dodds, Surrey
---
8th January 2018
Very pleased with the order.  Good service, lovely workmanship and well packaged.
Paula Turner, Shropshire
---
4th January 2018
The curtain poles are great and look fabulous. The fitting was fairly straightforward so I did it myself. They suit the location well and are just perfect! We would definitely use you again when we next need some poles or lights.
John Livesey, York
---
20th December 2017
Nigel made a chandelier to my exact specifications. The result is a beautiful piece of craftsmanship. Nothing was too much trouble for his team who answered any queries I had promptly. I am delighted with my fabulous light and would not hesitate to recommend Nigel Tyas Ironwork.
Natasha Geary, County Down
---
22nd November 2017
We are delighted with the light and how it looks in our kitchen. It's just the right look and size and I'm grateful for all your help in choosing the right fittings and finish.
Christina Durnan-White, Sussex
---
18th October 2017
There are plenty of other rustic wall lights on the market. You see them in pubs and all over, but they just don't compare to Nigel Tyas' work. The quality; the weight, what I call the heft, and the finish are excellent. We wouldn't go anywhere else.
Alison Cook, Guernsey
---
13th September 2017
I thought the chandelier was even more splendid in real life. I had only seen it pictures before. I absolutely love it.
Sheenagh Mudford, Derbyshire
---
1st September 2017
This is the second time we have ordered from your company and I would rate it A* for customer service, quality and delivery.
Ivor Thomas, London
---
Thank you so much to everyone who has taken the time to send us feedback about their purchase - scroll down the page to see just some of the lovely testimonials we received before we introduced our review system ...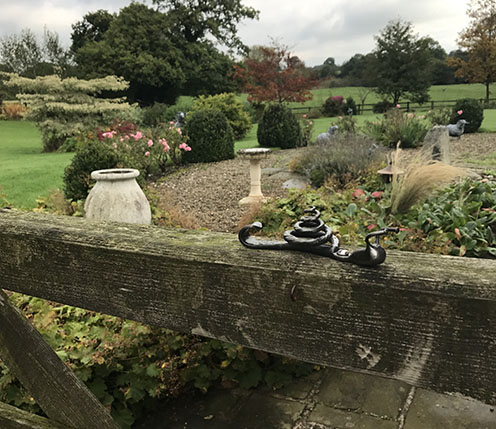 Brian is happily sat on my garden gate! A perfect pose to be admired!! I love him. My Grandchildren will love him too!! Thank you
Jane Roberston, Cheshire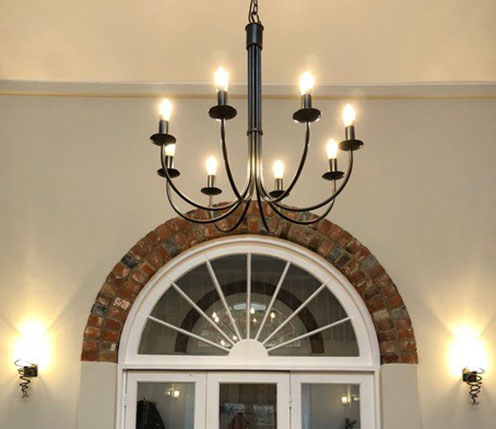 We are absolutely delighted with all of the light fittings. They arrived safely and packed brilliantly. Our electrician put them up without any problems and we have had lots of positive comments from friends and family.
Sharon Lloyd, Salisbury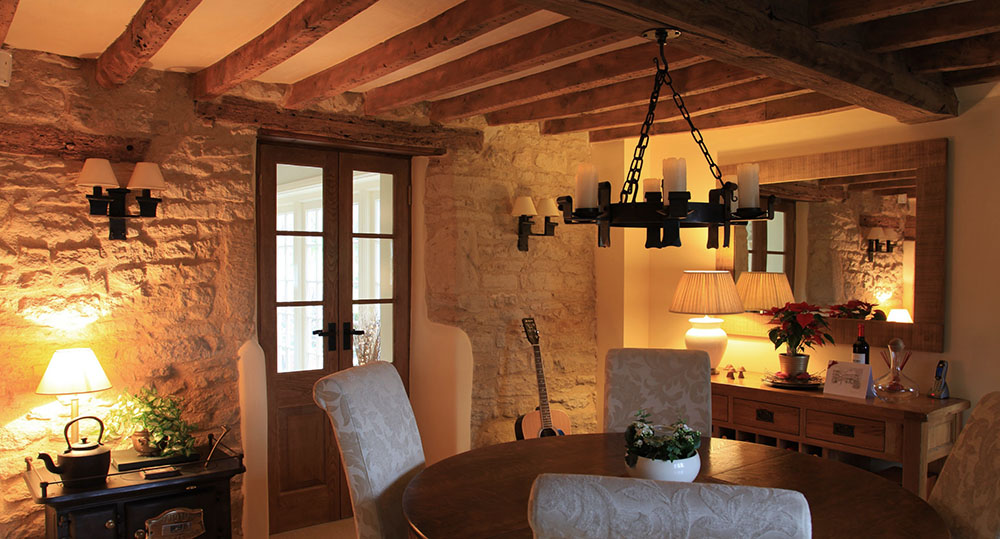 We've had numerous wall lights from Nigel Tyas over the years we've taken to restore our property. The chandelier now takes pride of place in the dining room and really enhances the feel and ambience. Nigel was extremely helpful discussing the detail of the chandelier, as what we wanted was non-standard. The finished product is perfect! Thank you for your wonderful work.
Rick Cordes, Bedfordshire
The lights are great. Exactly right. Very stylish, lovely finish and quality - thank you so much. Really pleased we found you!
Gary and Elaine Pink, Suffolk
We are really pleased, thanks for all your assistance. It was good to come up and see your products in the flesh it really helped us choose. We'll pass your details on to others and hope to deal with you again in the future.
Karen and Steve Edwards, Staffordshire
The light fitting we got from you is perfect and the ordering and delivery process was faultless and can't be improved from our experience. The light is of high quality and would definitely recommend you to others.
Steve Lumb, Oxfordshire
They are absolutely stunning and look beautiful by the fire. Almost too lovely to use!
Emma Plaskitt, Buckinghamshire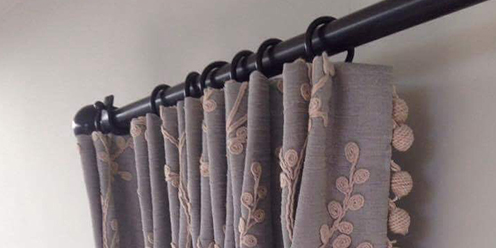 Thank you very much for the curtain poles, they are exactly as asked for, beautifully made and easy to install. My client is delighted.
Clare Tye, Clare Tye Interiors, Lincolnshire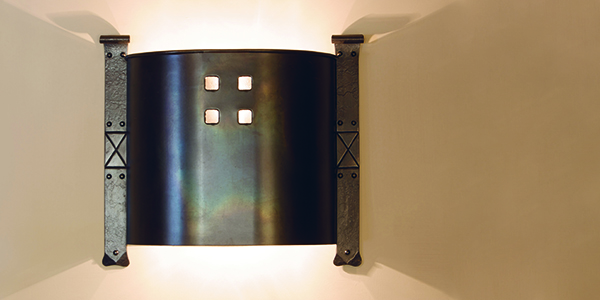 Just to let you know our new wall light arrived safely and I think it would have survived a journey to Australia (and back) thanks to the meticulous packaging! It looks fantastic. A pleasure to purchase from you.
Lilian Usher, County Armagh
We are absolutely delighted with all the products we have purchased. They are beautifully made and feel special. You get what you pay for!!
Cath Read, Saffron Walden
Very pleased with the order. Good service, lovely workmanship and well packaged. You have a 5* business.
Paula Turner, PP Electrical Services, Shropshire
This is the second time we have ordered from your company and I would rate it A* for customer service, quality and delivery.
Ivor Thomas, London
Your workmanship is fantastic and the finish you achieve is really beautiful. I couldn't be more delighted. Do please pass on my thanks to your master craftsmen.
Stella Gerschwiler, Devon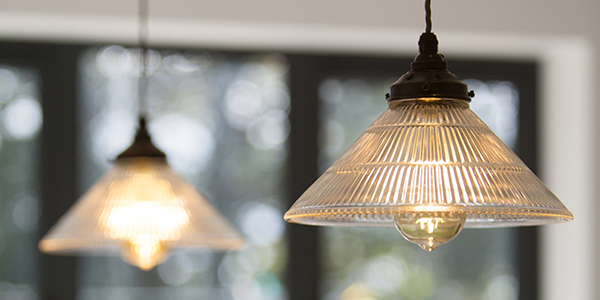 We are delighted with our lamps as we were previously with the pendant light fittings supplied by you. We feel that both have gelled together nicely and added to the flow of our cottage.
Christina and Rob Evans, Dorset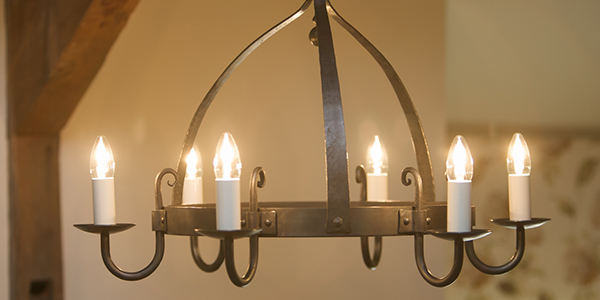 Thank you very much. I am satisfied with your wonderful lighting, Arigato!
Norioa Sato, Japan
We received the lights within a couple of days, well packaged, and they are really beautiful. We are renovating an old and worn farmhouse and they were the first special purchase I made for our new home. We are thrilled with them.
Jackie Matterson, Bedfordshire
I was given the present on my birthday and put them to use straight away and every day since. Highly delighted.
Aeron Jones, Gwynedd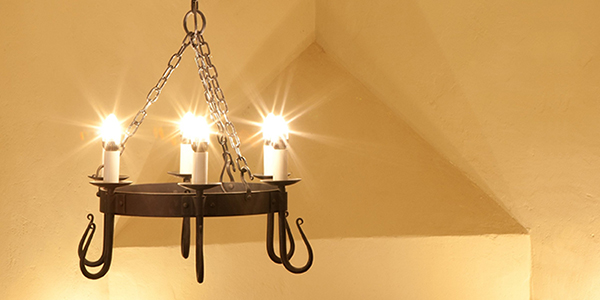 My chandelier looks wonderful. Thank you.
Aimi Dillon, Doncaster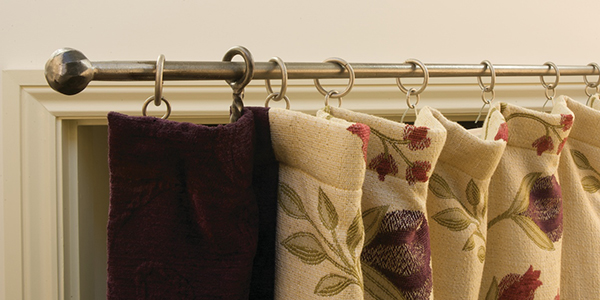 We received the curtain poles in good order and have mounted them on the walls. They look absolutely fabulous. Many thanks for your good support! Very much appreciated.
Ronald Schimanofsky, Maastricht, The Netherlands
We are delighted with the curtain pole you made for us. It is fabulous and we may well be back for a light fitting when we decorate our other room.
Helen Johnstone, Knottingley, West Yorkshire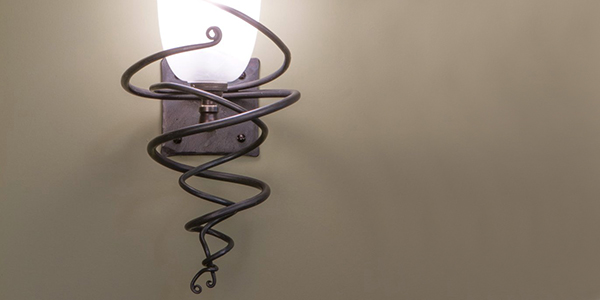 My experience of Nigel Tyas and your service has been excellent - and the lights are great as well. We may well be back!
Derek Wood, Sheffield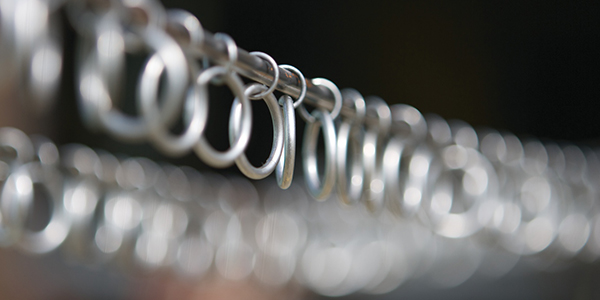 Many thanks for your incredibly swift service. Took receipt this morning, just 24 hours after placing the order. Curtains are up. Wife's happy. Jobs a good 'un.
Lloyd Roberts, Wakefield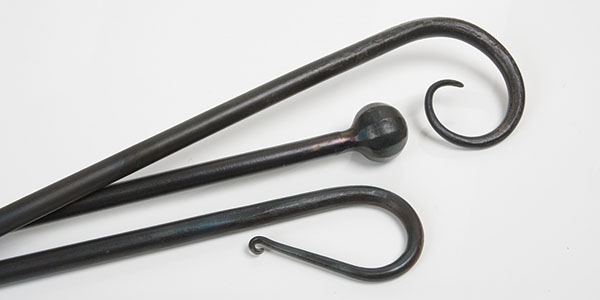 We are very happy with the curtain poles, they look great. I was more than happy with the service I received from Nigel Tyas. The poles arrived in good time, well packaged. Well worth the money.
Mrs R, Southampton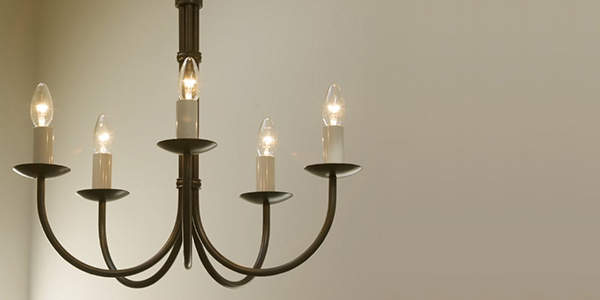 We are delighted with everything. Your customer service and quality of craftsmanship are second to none. More orders will be winging their way to you later in the year.
Marie Barnard, Oxfordshire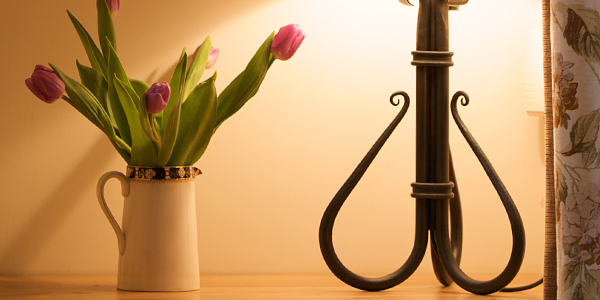 We absolutely love our lamp which has pride of place on our hall table. We think it goes very well with our new William Morris design front-door curtains both in style and in its Arts and Crafts ethos.
Susan Payne, Lincoln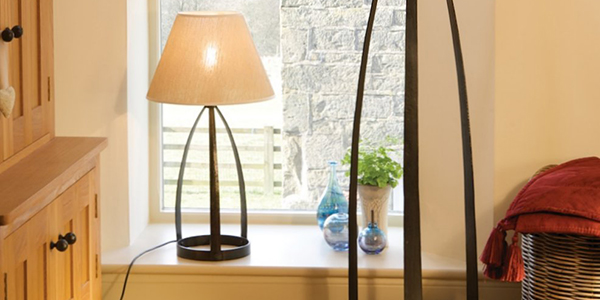 We love the lamp and all the more so for it being handmade in Britain and by a great set-up which we have visited.
Annette and Kevin Scott, High Peak, Derbyshire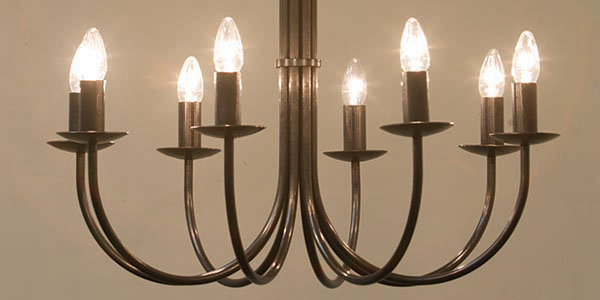 We are very pleased with our chandelier. We have open roof beams and so it is a very big space at height over the stairs and the chandelier sets it off very well. Lots of visitors comment on how much they like it.
David and Lucy Ball, Devon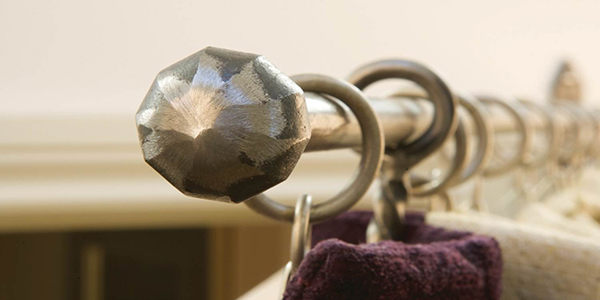 Everything is excellent. No problems at all. We are delighted with our curtain poles and will always recommend Nigel Tyas Ironwork.
Alan Langstaff, Truro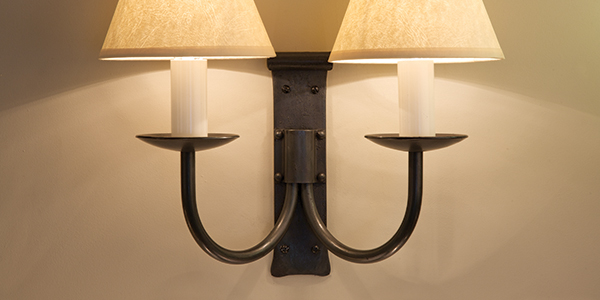 The light fittings are very high quality and I can't wait to have them in place in our cottage. They will be perfect and are just what I was searching for. Thank you!
Janet Harwood, Tamworth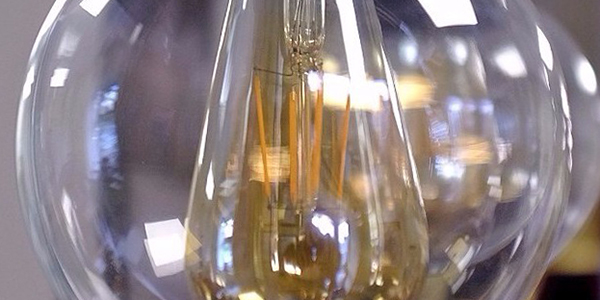 Everything is fabulous - I'm very, very happy. My electrician has taken your details as he loved the lights, and will suggest you to clients looking for something original and of great quality.
Mandy Rose, South of France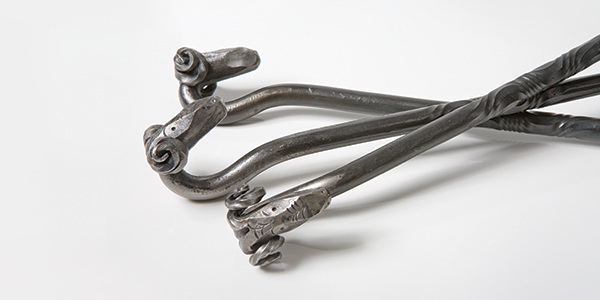 My fireside irons are beautiful. They really are a work of art and gorgeous to look at.
Linda McKie, Barnsley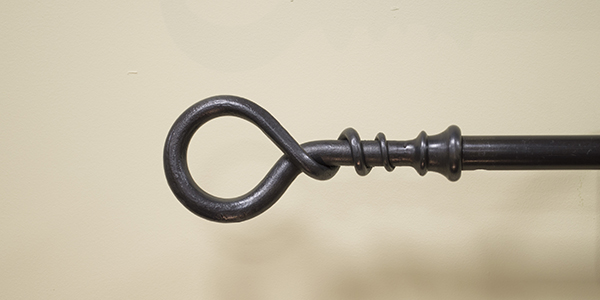 We are very pleased with our orders and everything could not have gone smoother. We have had many admiring comments from family and friends about our curtain poles. It has been a pleasure dealing with you all.
Brian and Cath Smith, Chesterfield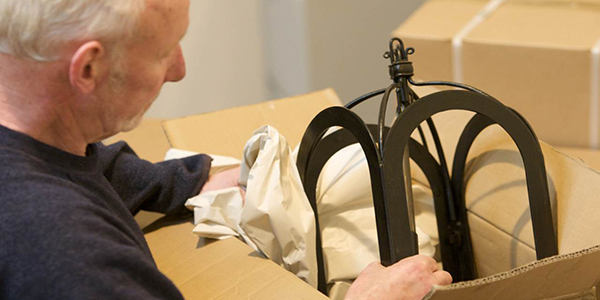 We have got our Langsett lanterns up now and they look amazing. Thank you.
Dawn and Peter Hayes, Derbyshire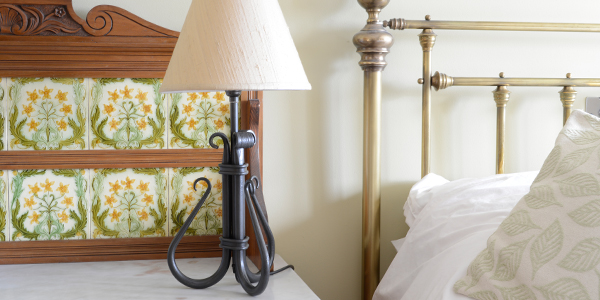 The metalwork is beyond our expectations with real attention to detail. We have come to expect much worse over the last years in the UK, but we're pleased to see that there are places left where quality (and customer care) still counts. That, of course, is very much appreciated. Thanks again Dawn and the whole team - we may be back for more.
Marjo and Cornelis van Wessel, East Lothian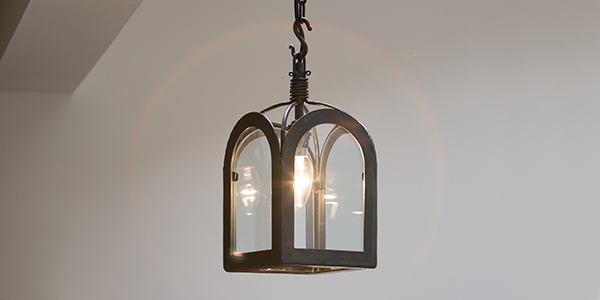 I absolutely love the light fitting. It's perfect in the porch and makes me smile every time I see it.
Kirsten Smith, Sussex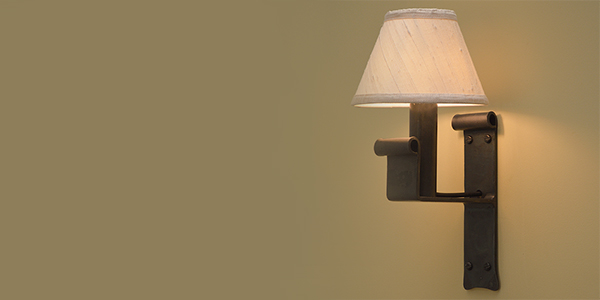 4 'Midhope' wall lights. They are absolutely perfect and a credit to your craftsmanship and design. We love them! Many thanks to everyone involved at Nigel Tyas. You've been a big help in making our cottage an extra special home.
Emma Wood Congleton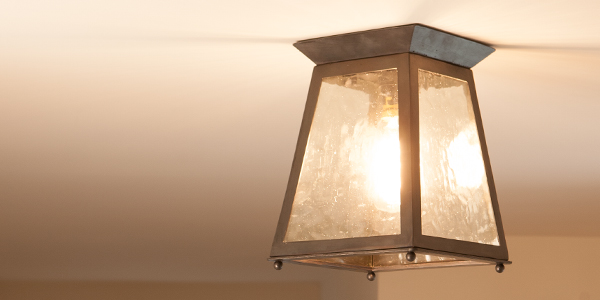 Beautiful handmade individual items of the highest quality, great service and lovely people to deal with.
John & Linda Charles, Cumbria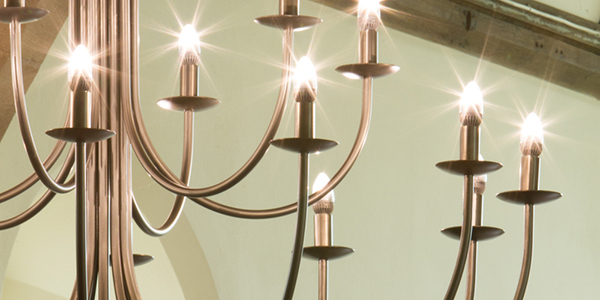 There are significantly cheaper supposedly similar products on the market but none can touch what you have supplied for supreme quality, individual design and customer service throughout the purchase experience. The products are not cheap, nor should they be, but they are value for money!
Charles Hunter-Pease, Oxfordshire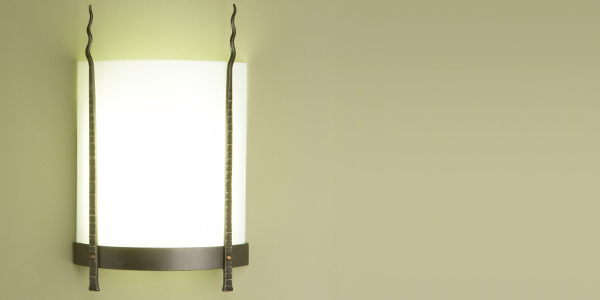 The products are great and the customer service 1st class. Thank you very much.
Paul Mukasa, Gloucestershire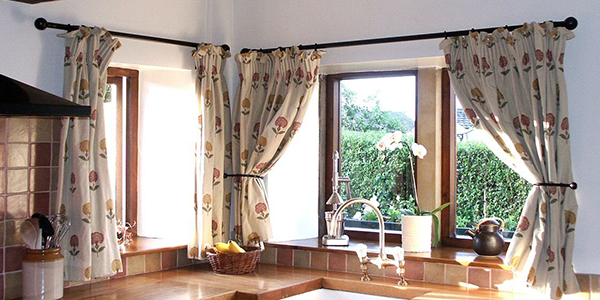 We received our curtain rails and put them up today. Just wanted to let you know that we LOVE them, they are absolutely beautifully made. Thank you so much.
Wendy and Brian Wastnidge, Gloucestershire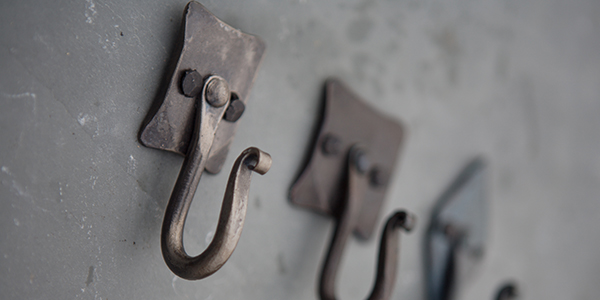 Your service is first class! The best I have encountered in the 8 years I have lived in Great Britain. Many thanks.
Josie Eckoldt, Bristol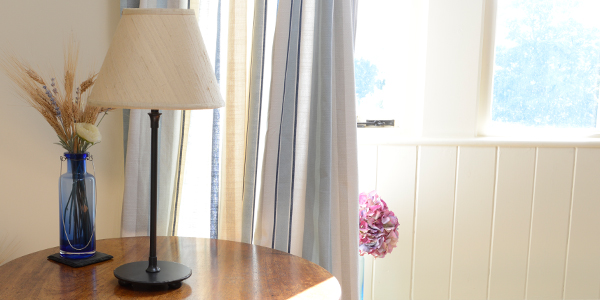 I am absolutely delighted with the last items I ordered. The house is looking beautiful for these treasured items of ironwork which grace the house and make it a home. You should all be very proud of such attention to detail and fine tuning that is required to make precision items.
Barbara Hargreaves, Cornwall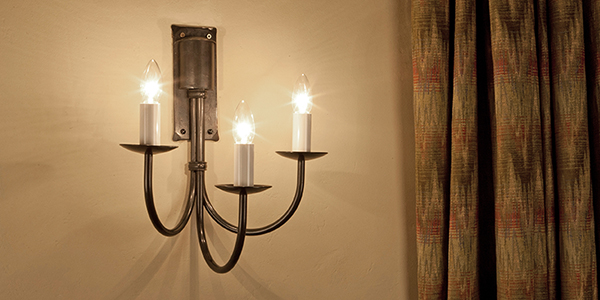 The lights we received from you are perfect, just what we were looking for and they look fantastic in our hallway. They are excellent quality, we are really pleased with them. You never know when you buy something without seeing it, especially over the internet, but we certainly had no reason to worry here. Great service too. Will definitely recommend you to others.
Wendy Chipperfield, Essex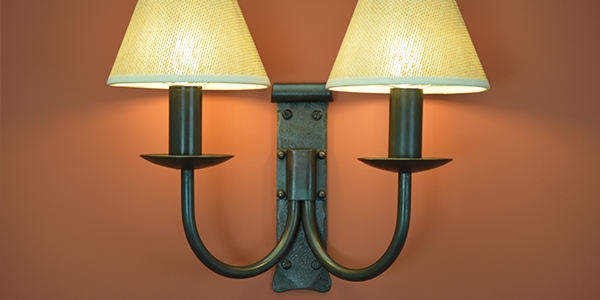 I must tell you that my wife and I are delighted with the wall lights! They suit our cottage perfectly. The lights have clearly been carefully and sympathetically made. It has been a pleasure to deal with your company throughout.
Mr & Mrs Powell, London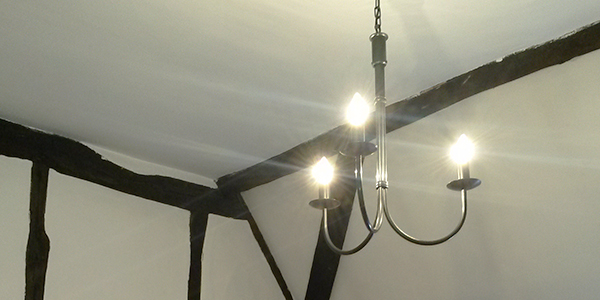 I live in an old cottage (grade 2 listed, 17th century) and it's hard to find lighting that looks good in the traditional space yet has simple, clean lines. I am delighted with the design of your piece and when it's switched on it really sparkles filling the room with light.
Anne Kaneko, Buckinghamshire