We always appreciate pictures of our work from our customers
Thank you so much to everyone who has taken the time to send us your lovely pictures. It really is nice for us, and new customers, to see our products in situ in homes and business premises. Please scroll down the page to see just some of the beautiful images we have received. If you'd like to share an image with us email sales@nigeltyas.co.uk or share via our social media channels. Thank you!
Andrew's pretty Guernsey tea shop featuring a Mitre lamp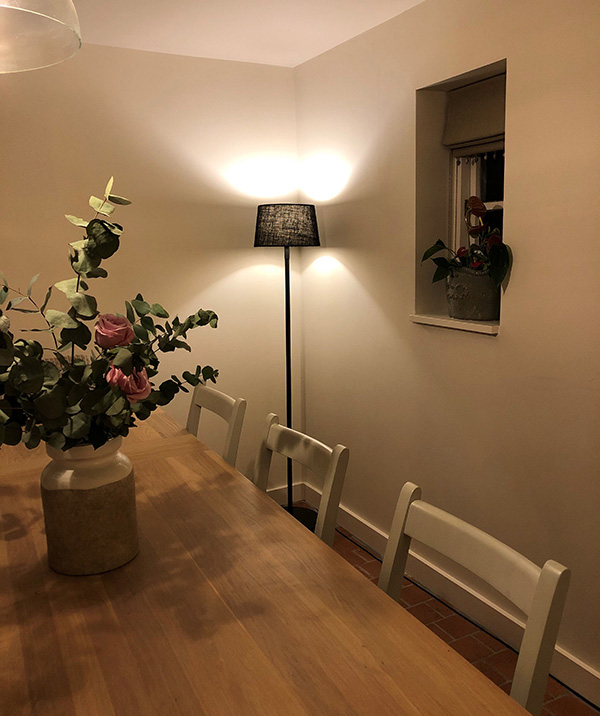 Nick and Karen's Hepworth lamp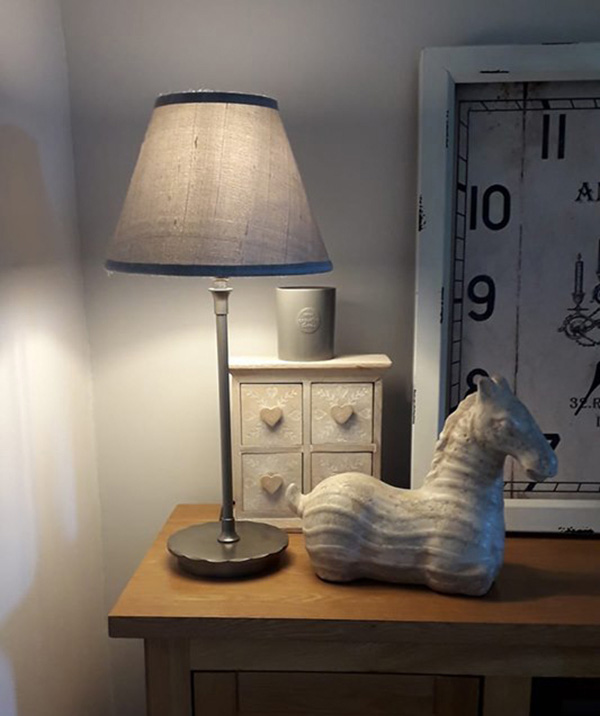 Jo chose a silver silk lampshade for her Hepworth lamp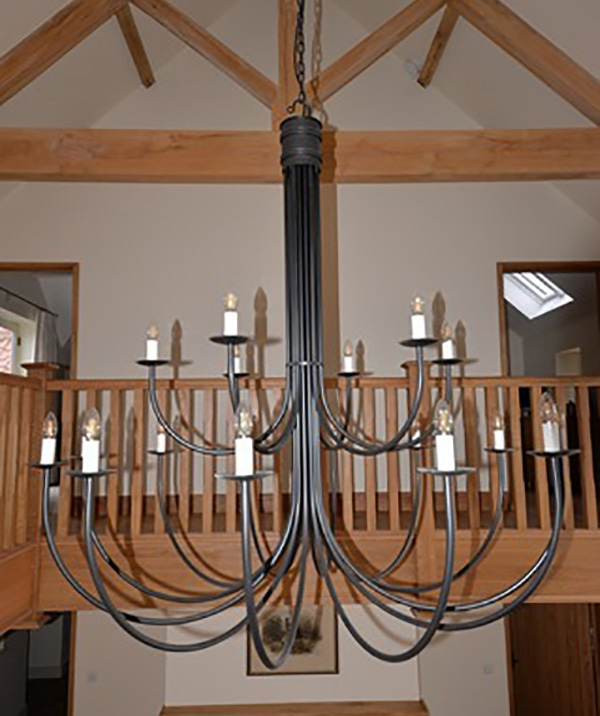 Karen's magnificent Hartcliff chandelier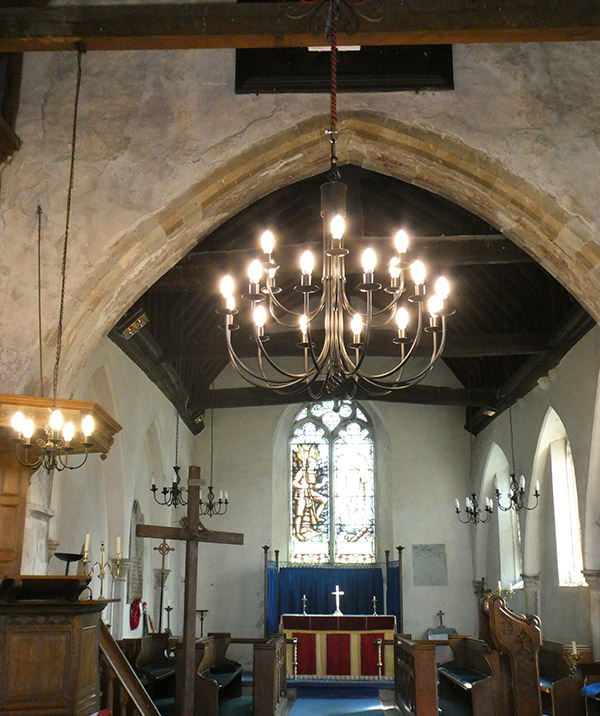 A large Hartcliff in St Margaret in Antioch church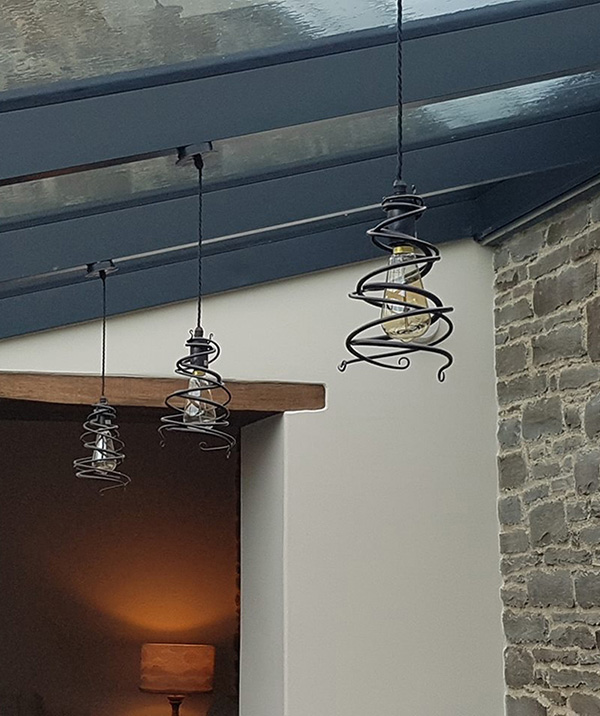 Three Maythorne pendants for Fiona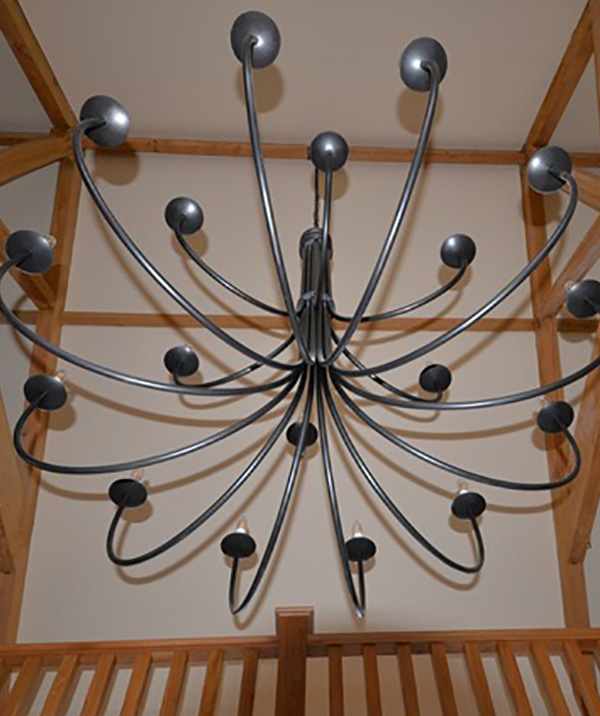 A lovely view from below of a Hartcliff chandelier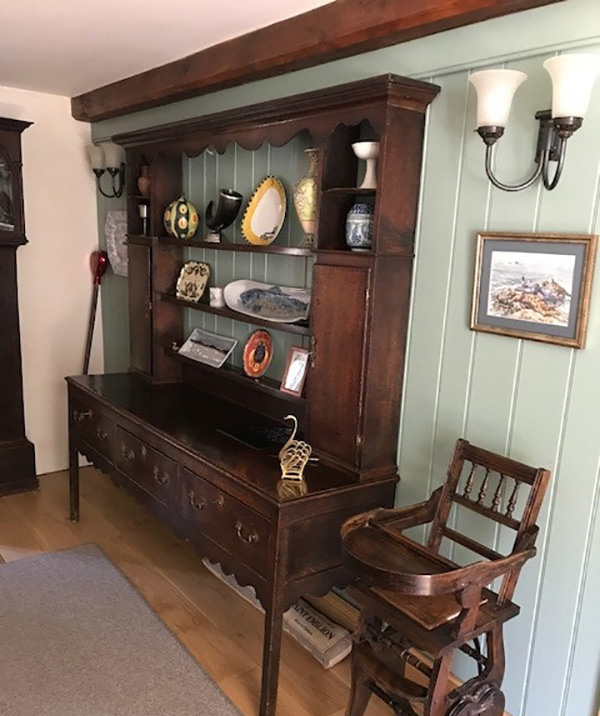 Emley wall lights beside Alison's sideboard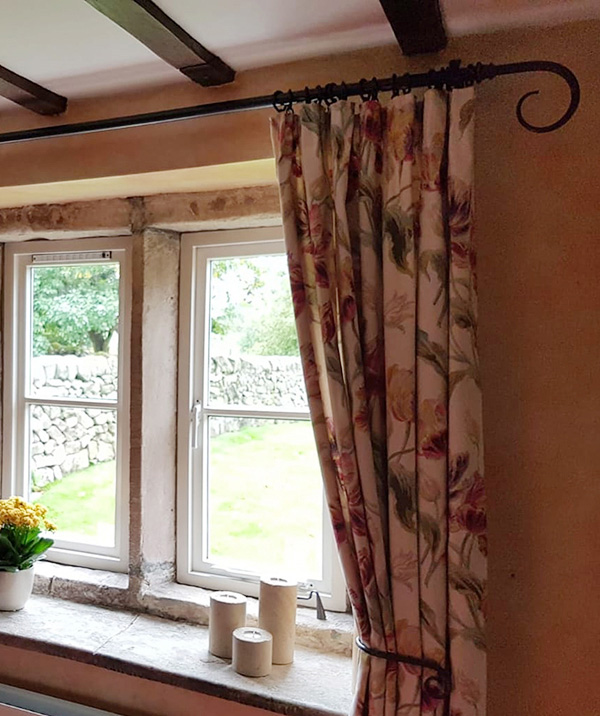 Tracey's curtain pole with curls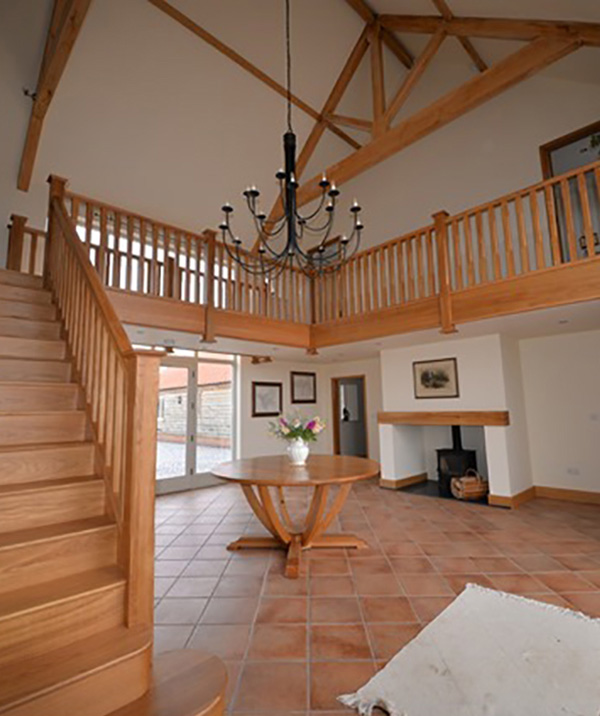 Large lights for large spaces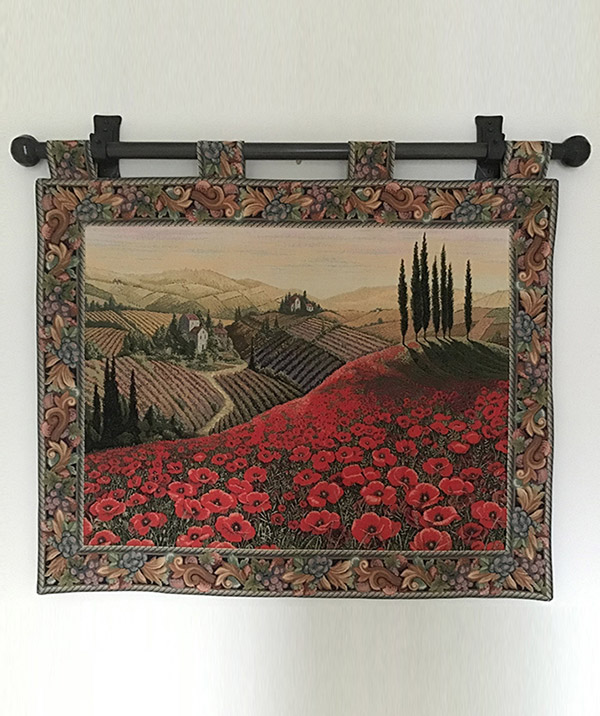 A made-to-measure forged ball tapestry hanging pole for Owain and Marie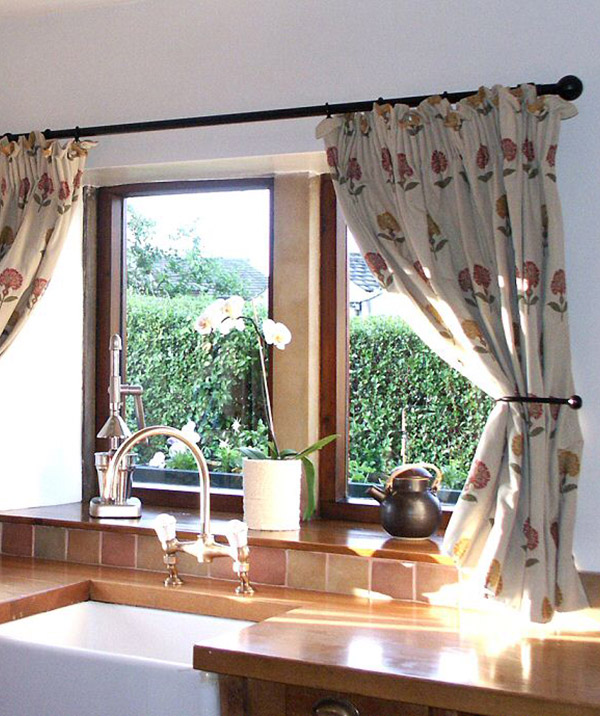 Deborah's kitchen curtain poles with forged ball finials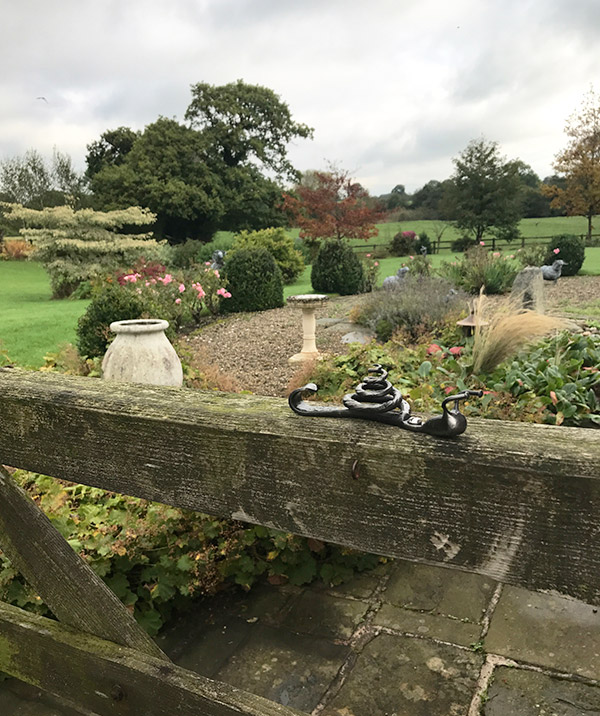 Jane's Brian is sitting on the fence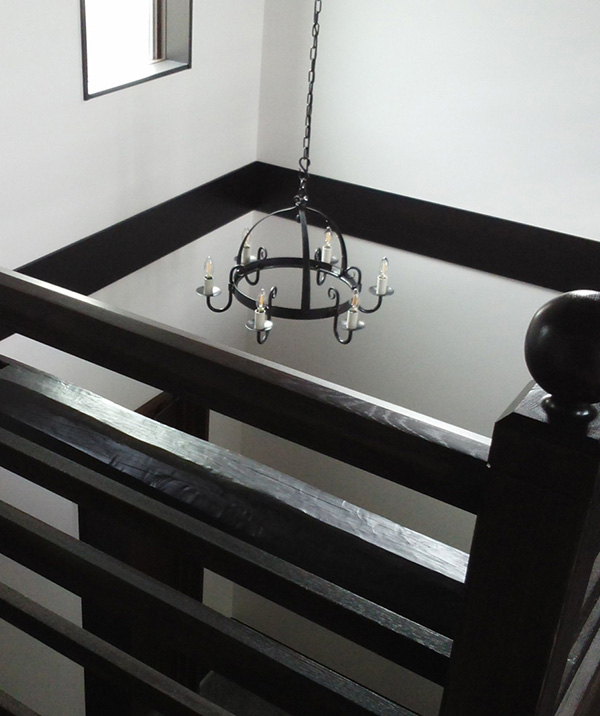 Norio Sato's Mitre chandelier in Japan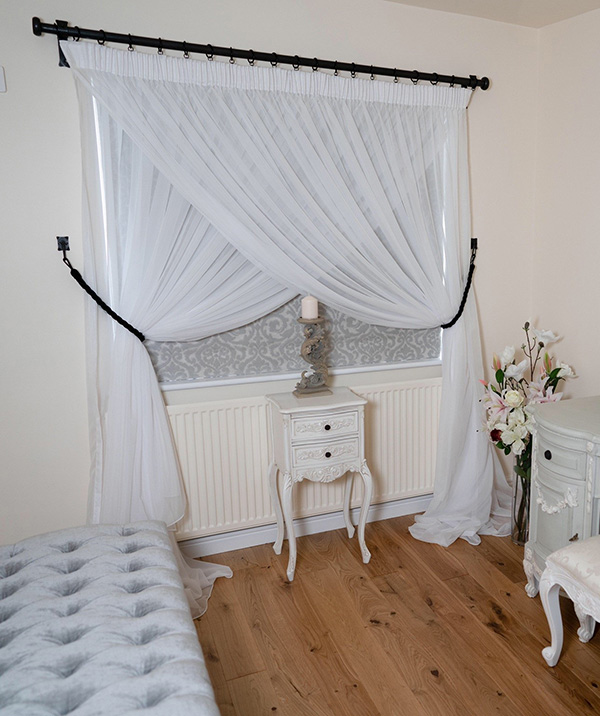 Samantha and Jon's curtain pole and holdback hooks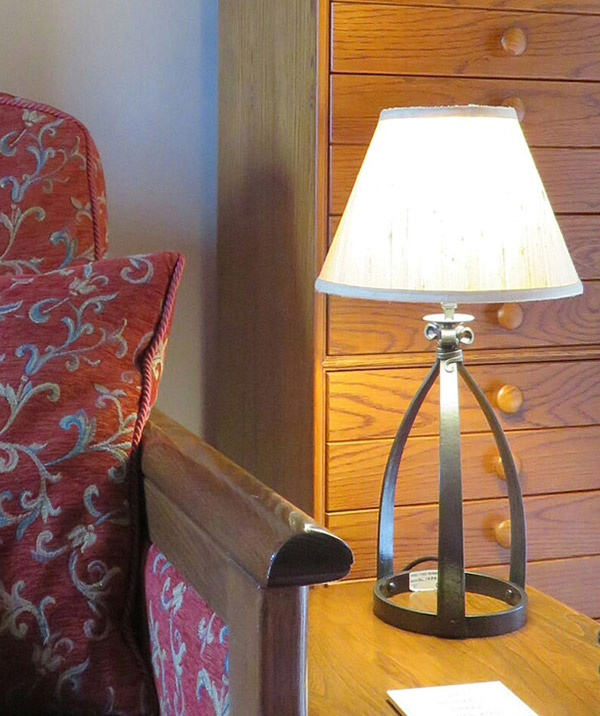 A Mitre table lamp won by one lucky customer!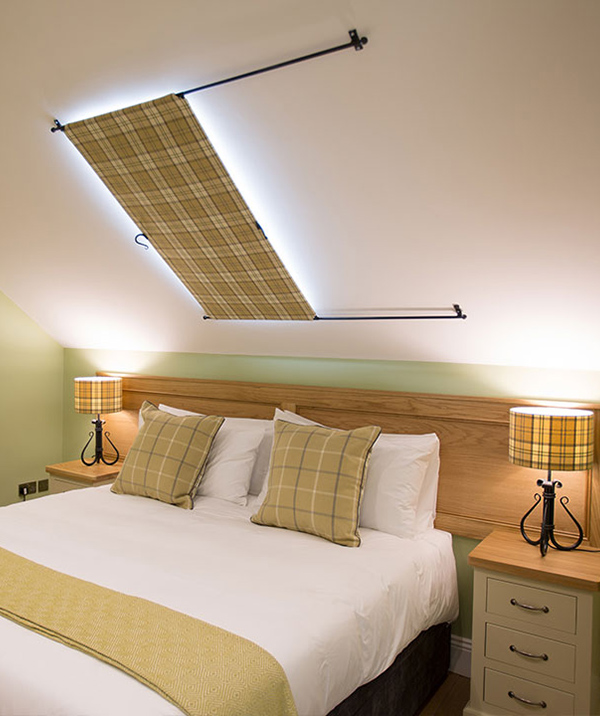 A bedroom window solution for Lisa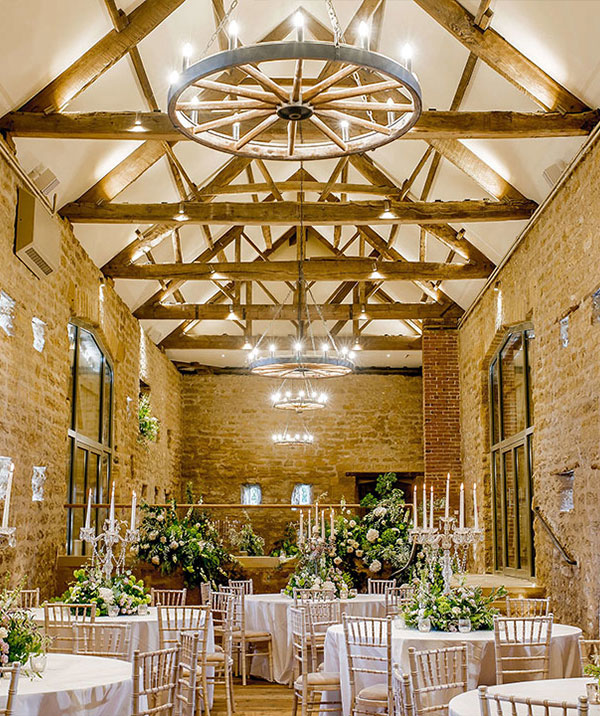 Nigel Tyas Project Complete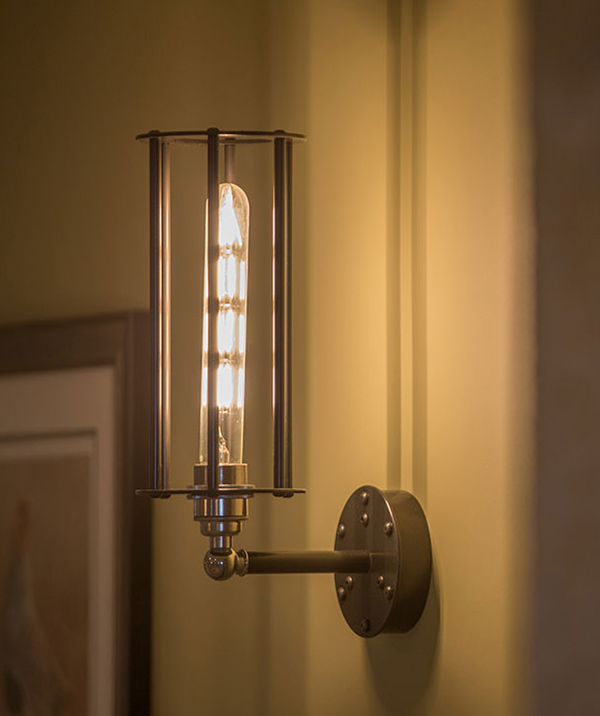 A Stocksmoor wall light upright - this was a first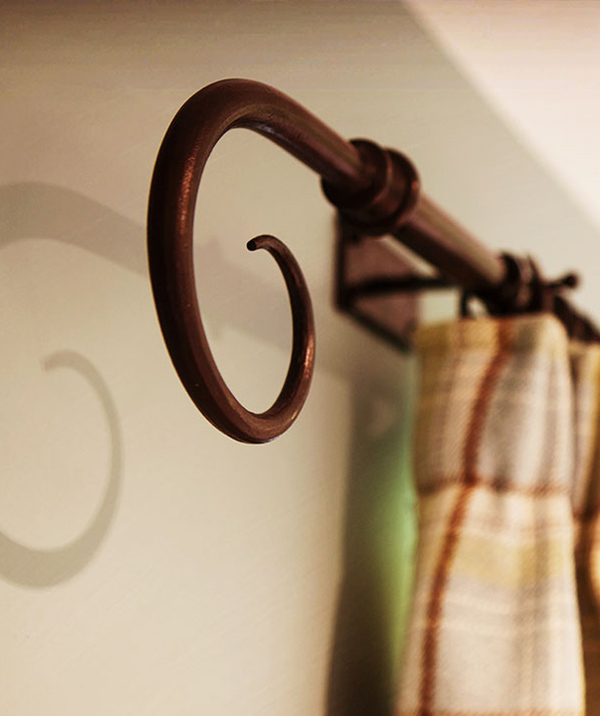 Curl finials were the choice for this customer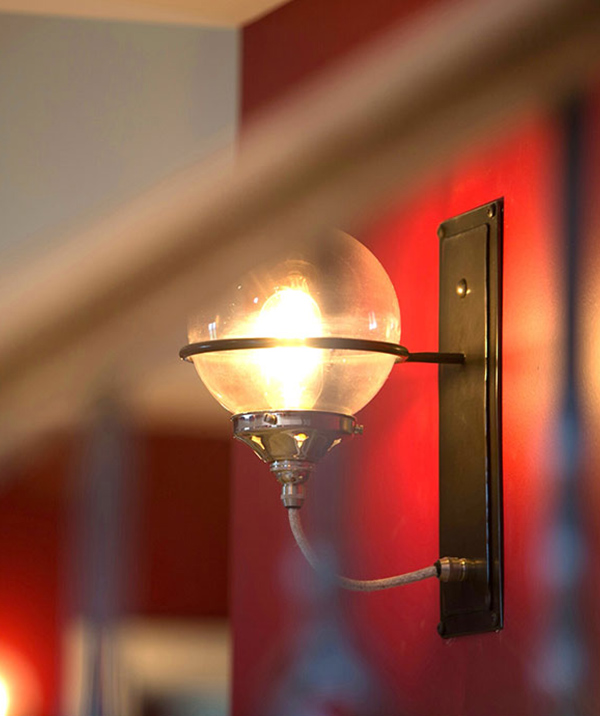 Our Wilshaw wall light in a rural refurbishment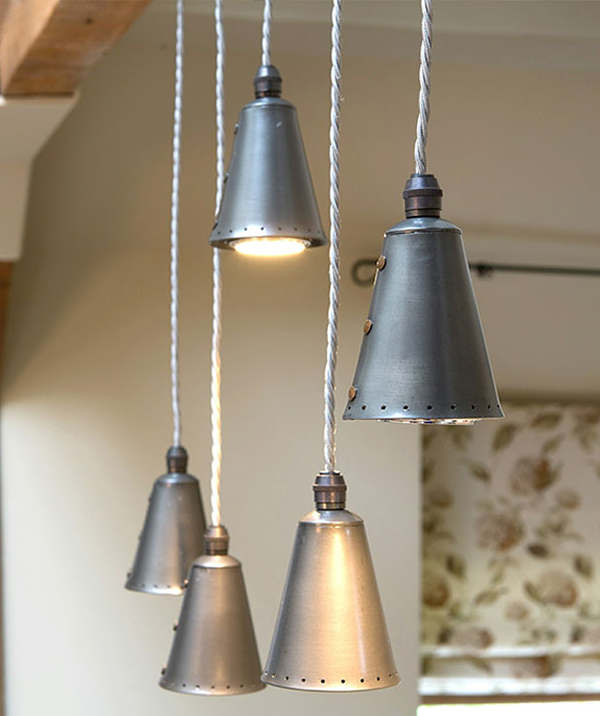 Wrought Iron Spotlight Pendant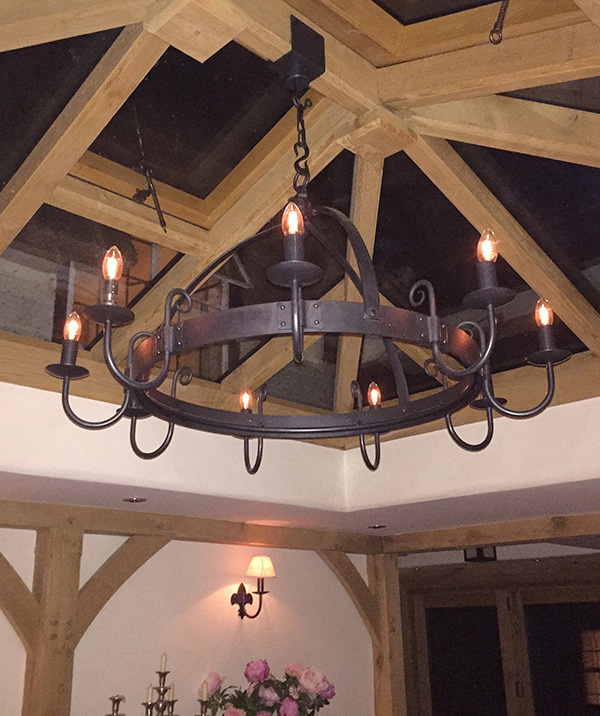 9 light Mitre chandelier in an Oxfordshire home
20 light Shepherd's Crook in a barn conversion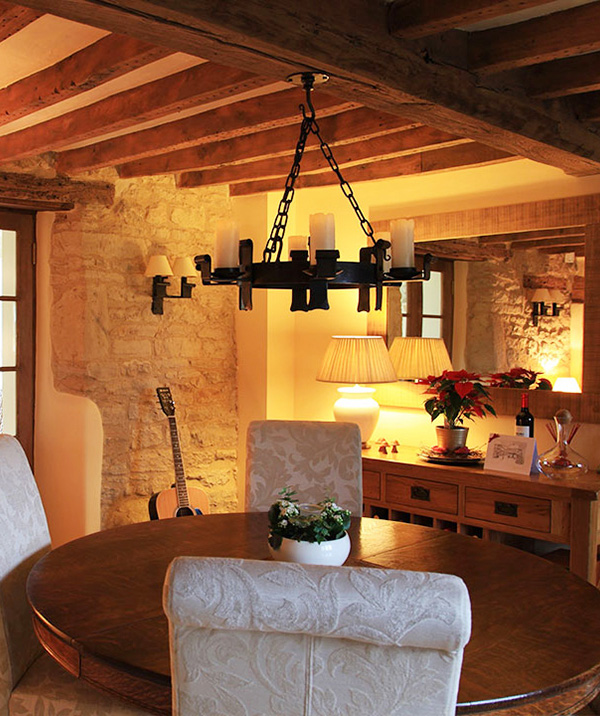 A candle lit Midhope chandelier for a cottage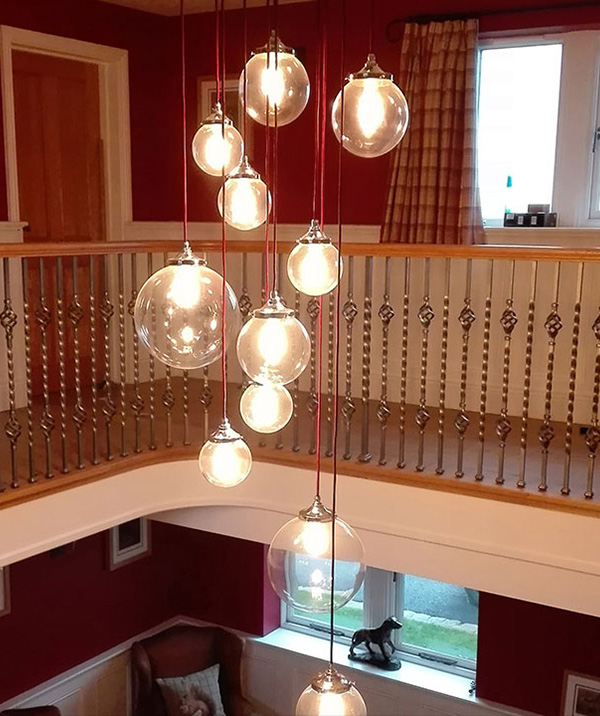 A cascade of our lighting to fill a 3 storey space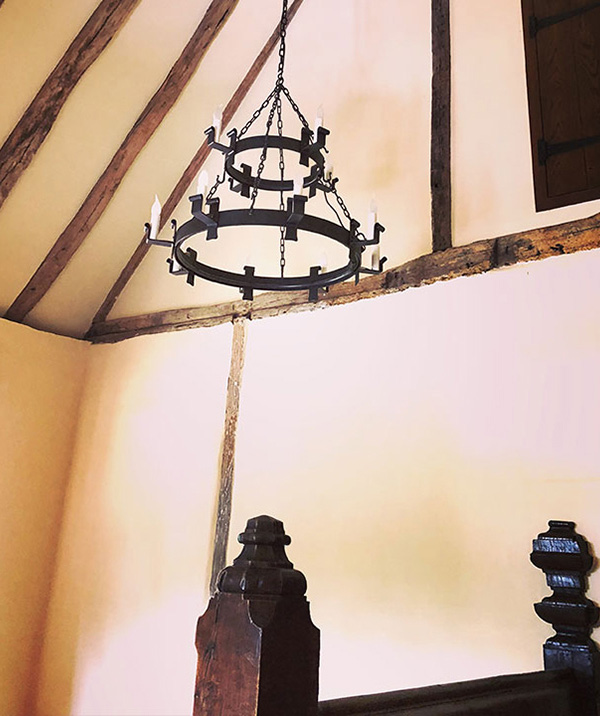 A chandelier over the stairs in this Kentish manor house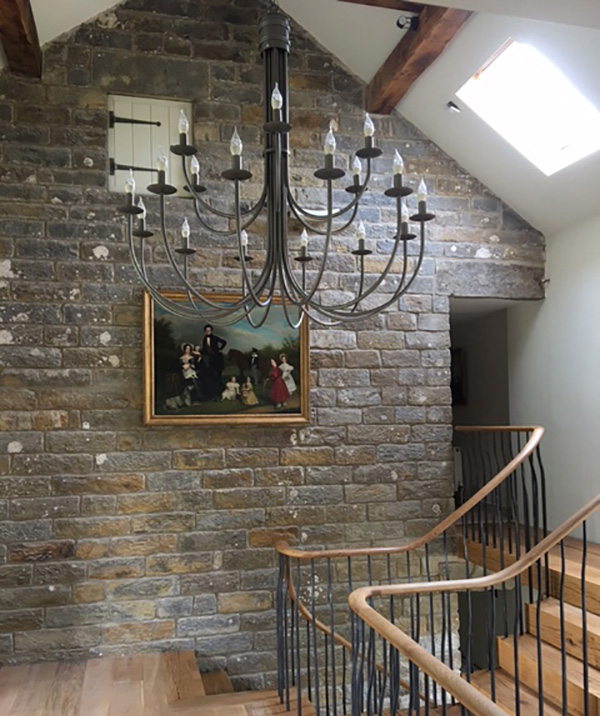 A chandelier to complement a staircase in this Yorkshire farmhouse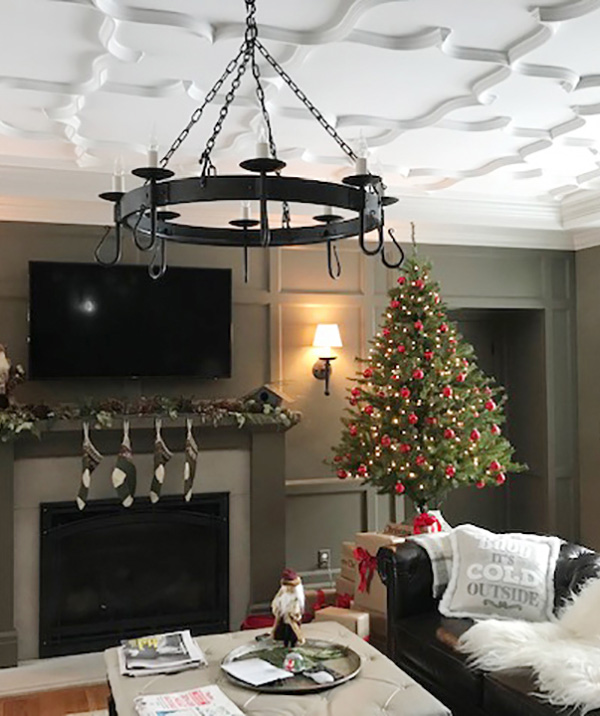 A Christmas interior in the USA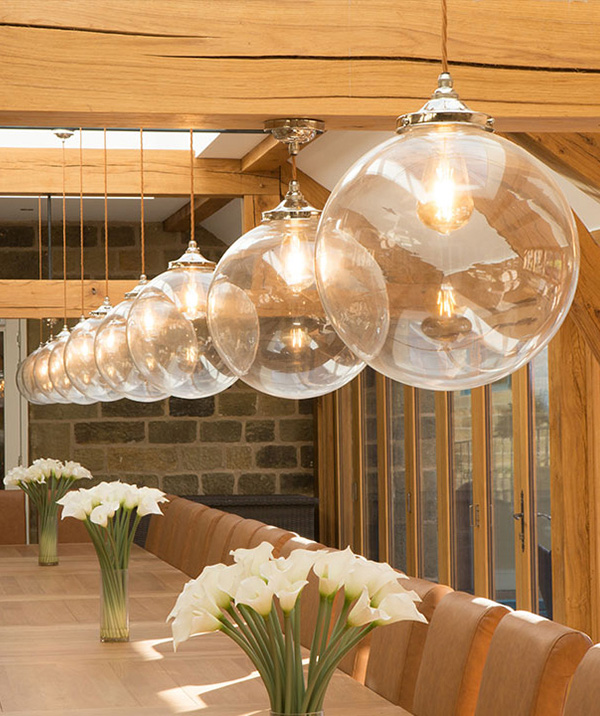 A dining room table with globe lighting for big eats and big meets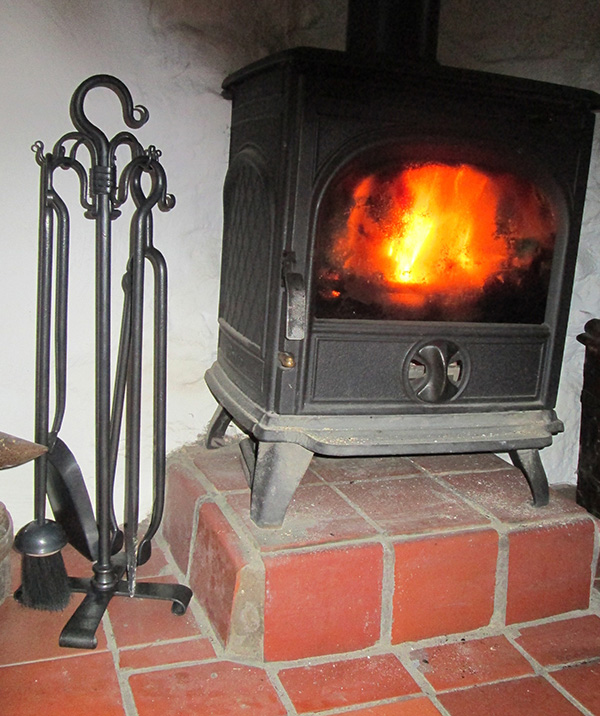 Aeron and Diane's companion set beside the fire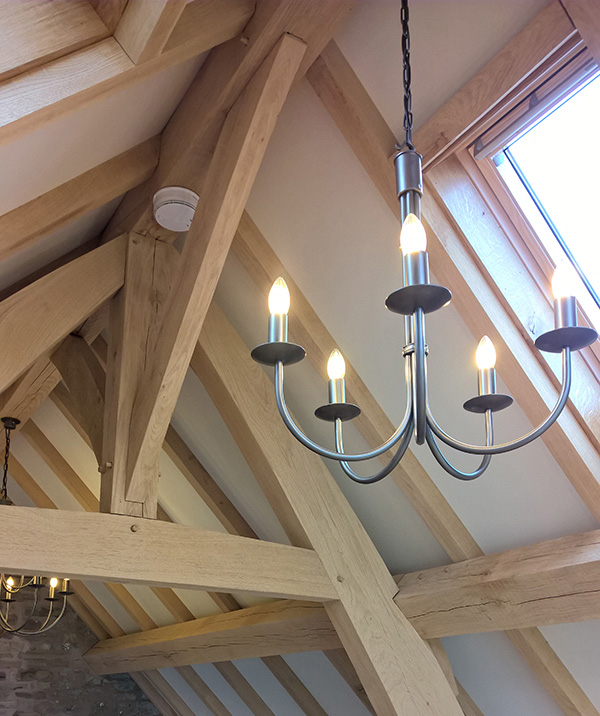 A Hartcliff hanging in an open pitched roof in Wales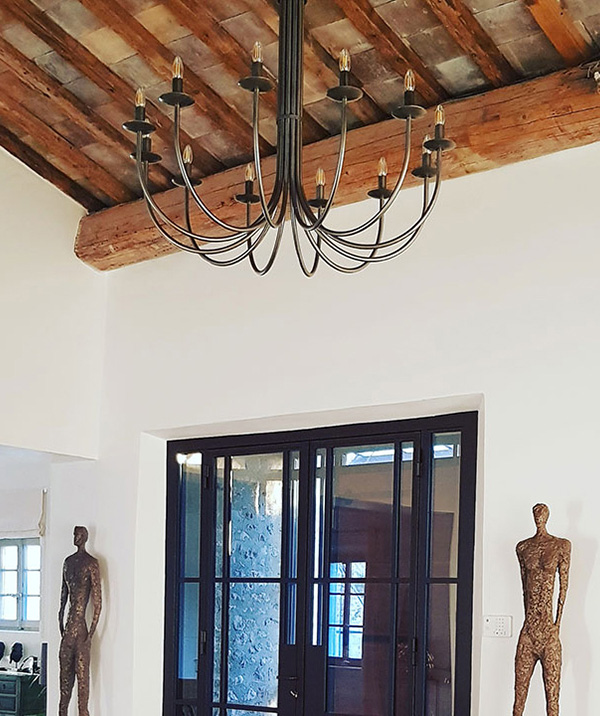 A light burnished Hartcliff for this stylish London home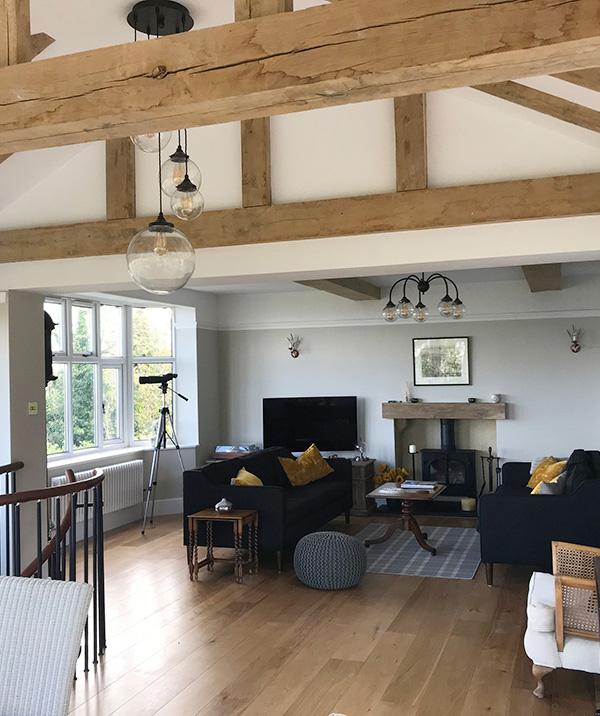 Alison's Gloucesteshire home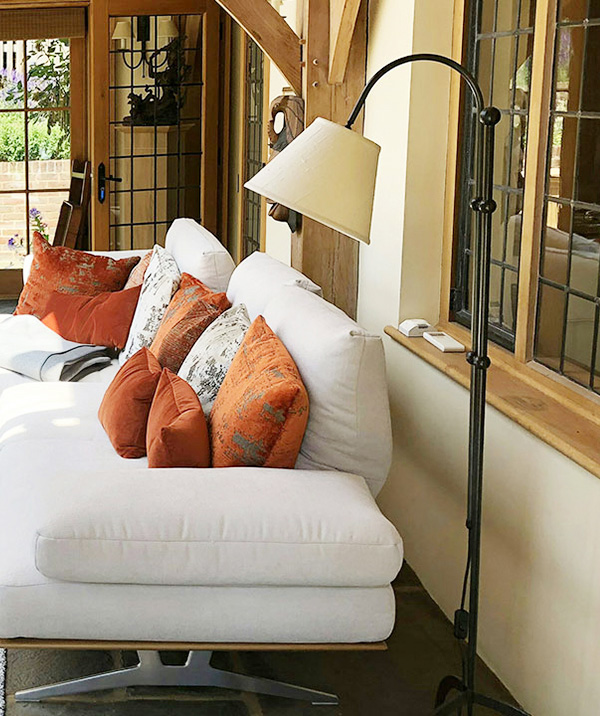 A Silkstone reading lamp for this oak-beamed extension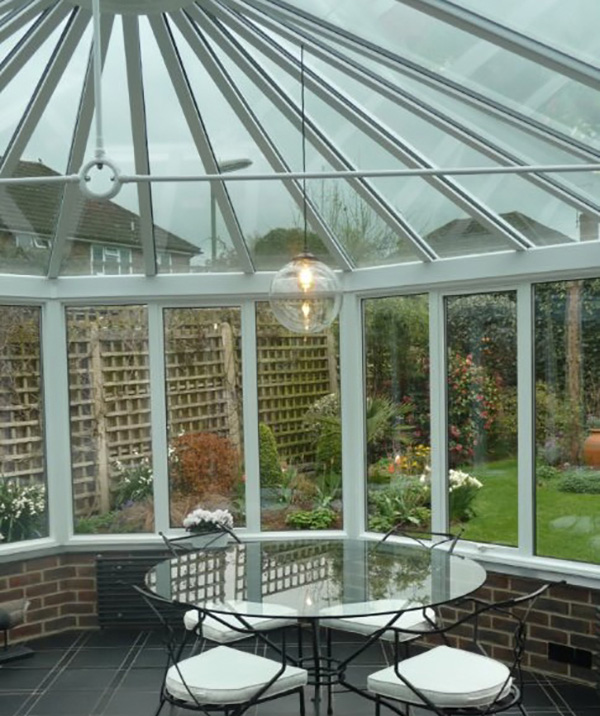 A simple globe in Mick's conservatory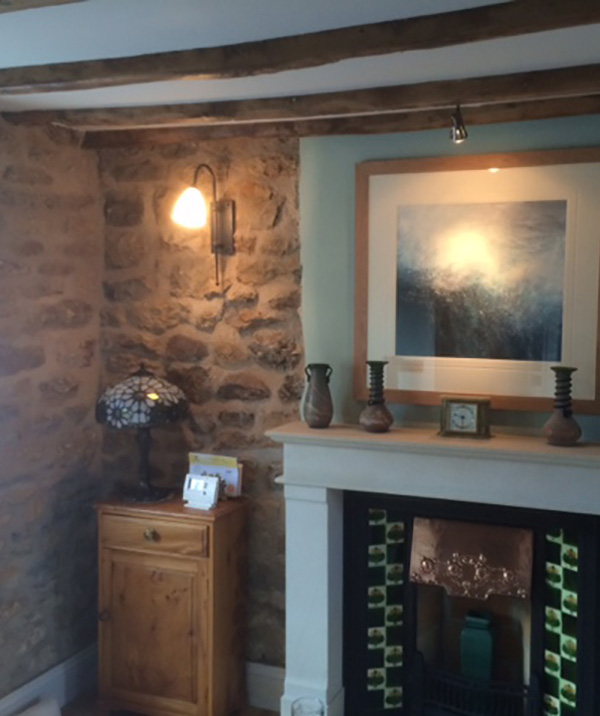 A stone cottage with our wrought iron lighting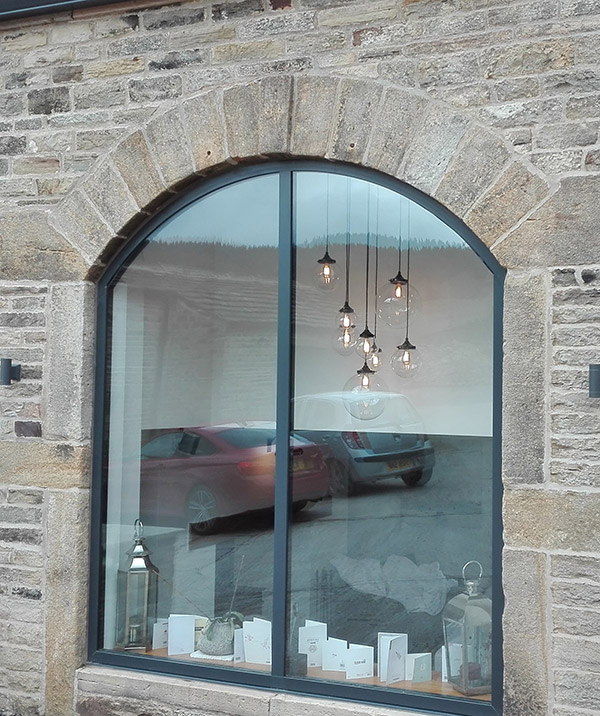 A view of our Broadstones from outside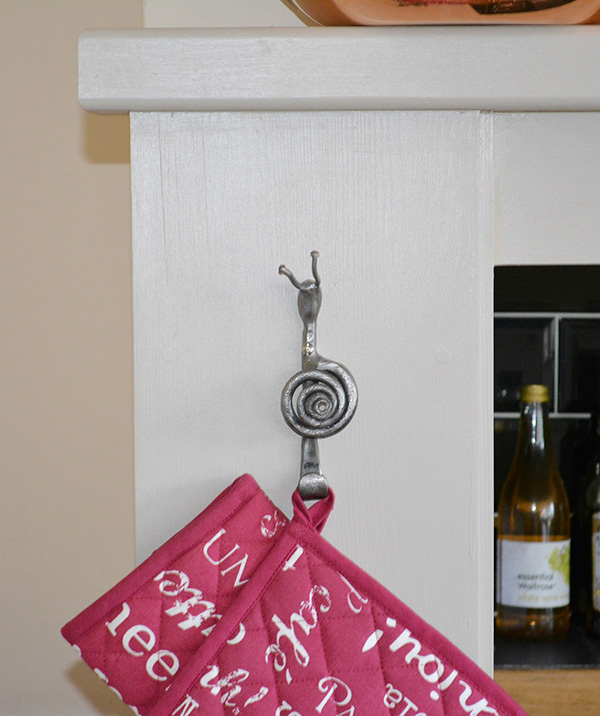 Brian making himself useful in the Copes' kitchen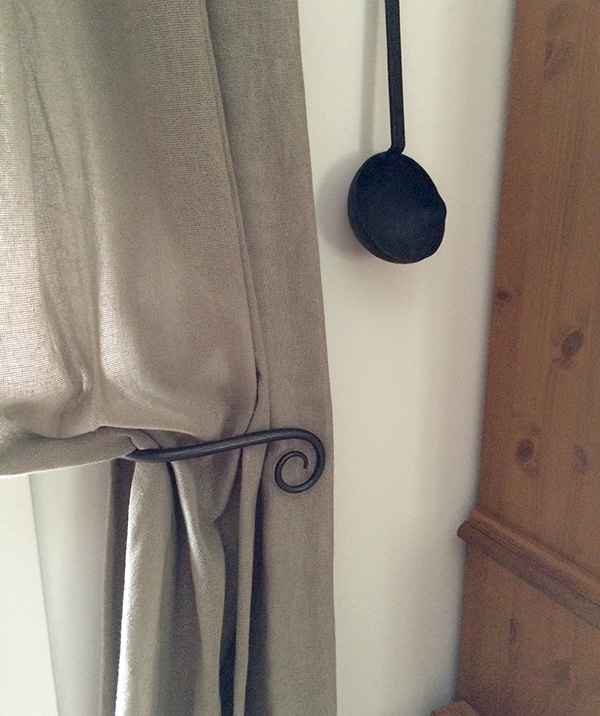 Curtain holdbacks with a curl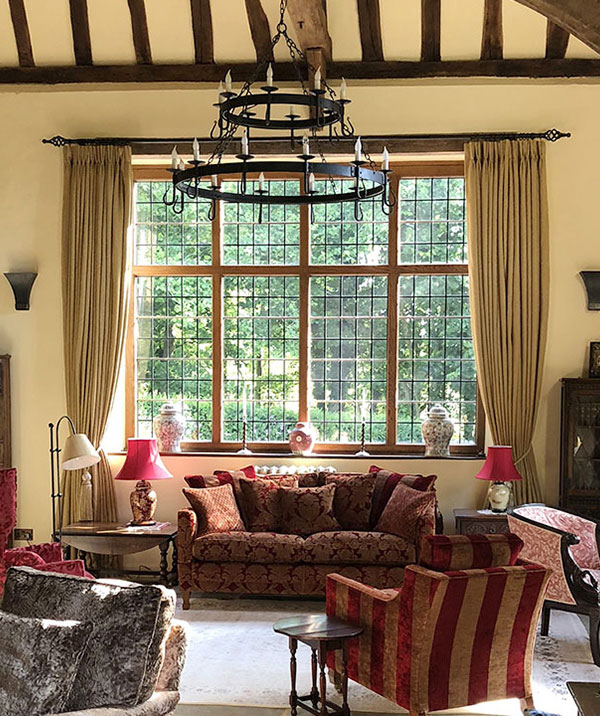 Dating back to 15th century, this home features our Shepherd's Crook chandelier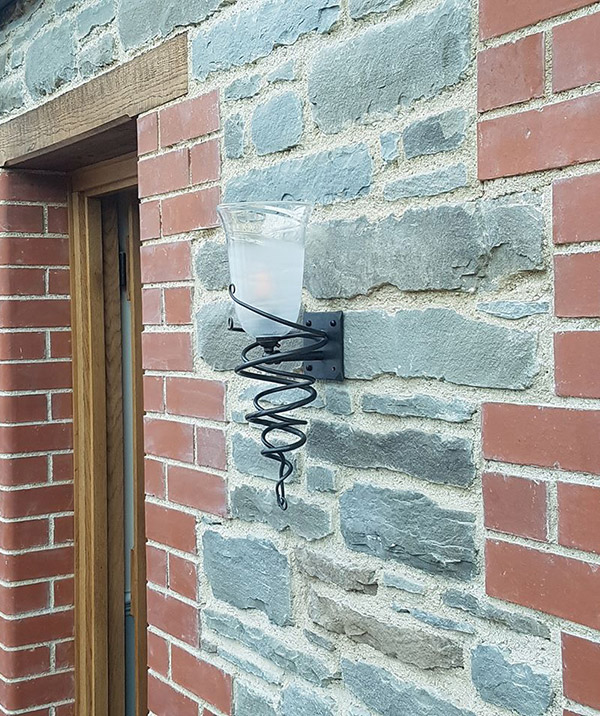 Fiona chose Maythornes for her corridor extension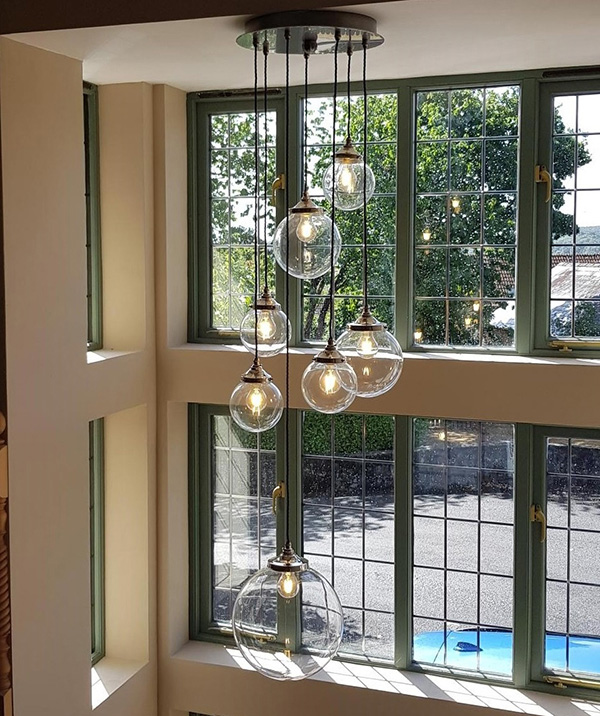 Gwynn's spectacular entrance hall required a spectacular light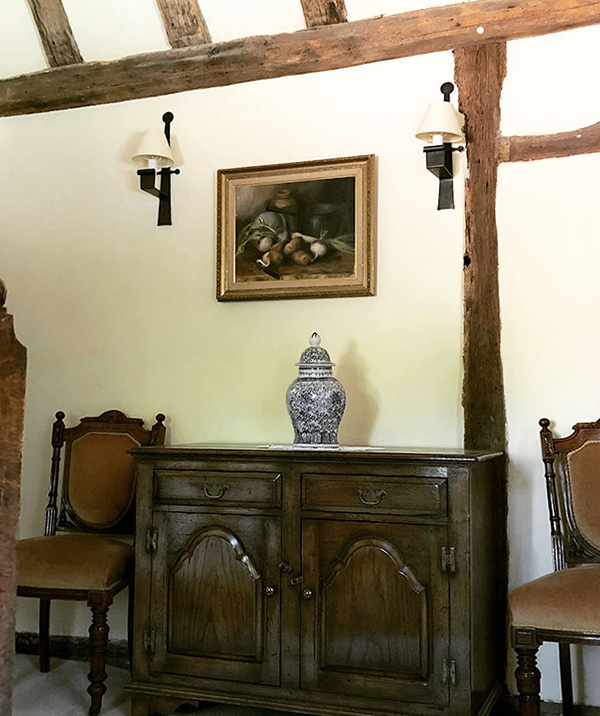 Hinge wall lights to complement this 18th century decor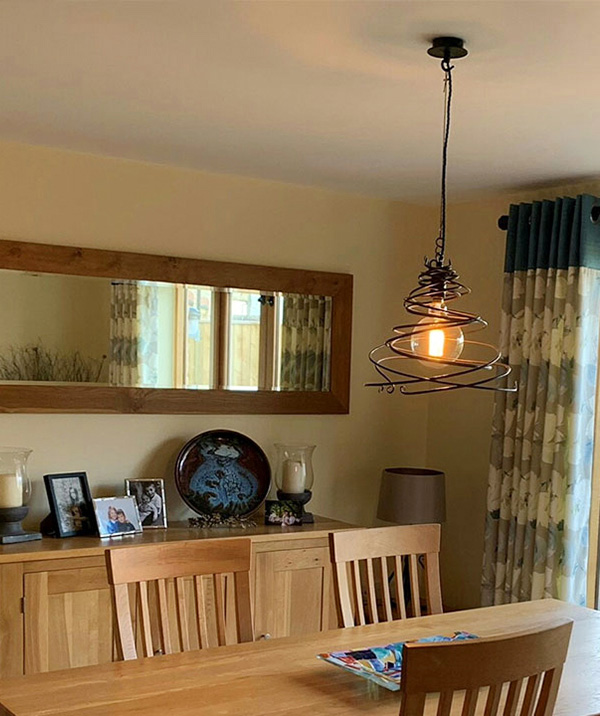 Julie sent us this picture of the Maythorne pendant in her home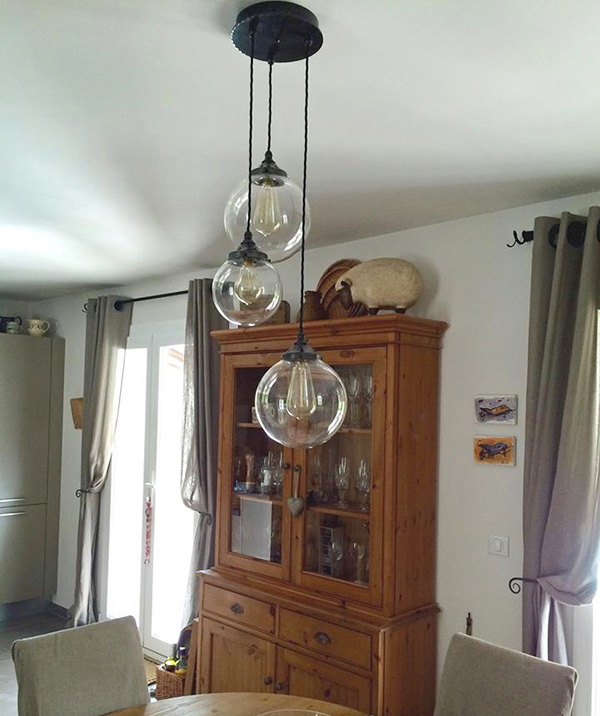 Mandy's Broadstones light is a dining room centrepiece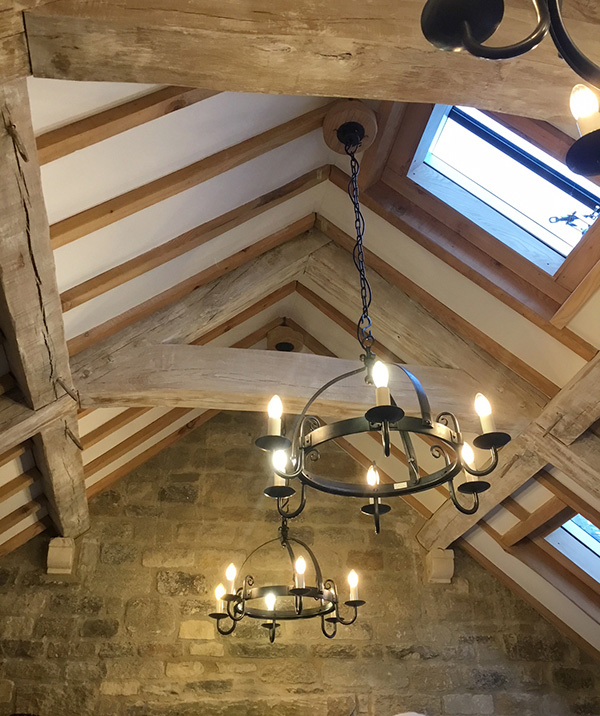 Mitre chandeliers were chosen for this Cotswold home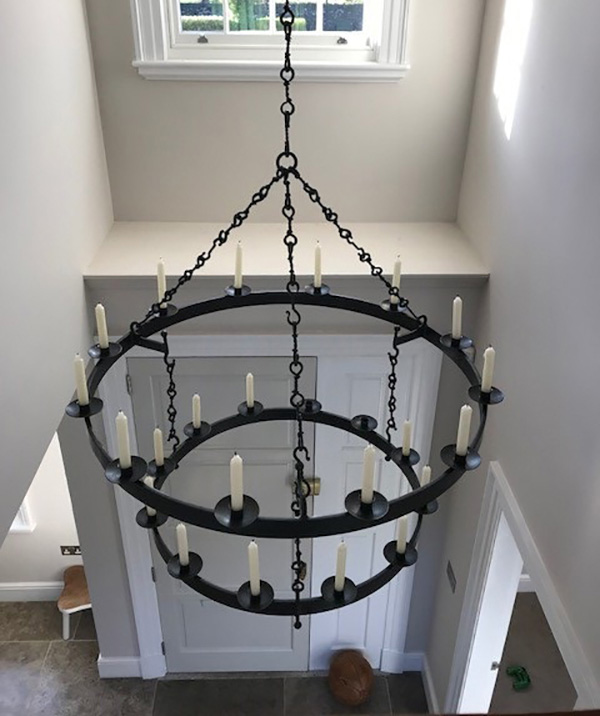 Natasha's customised chandelier with candles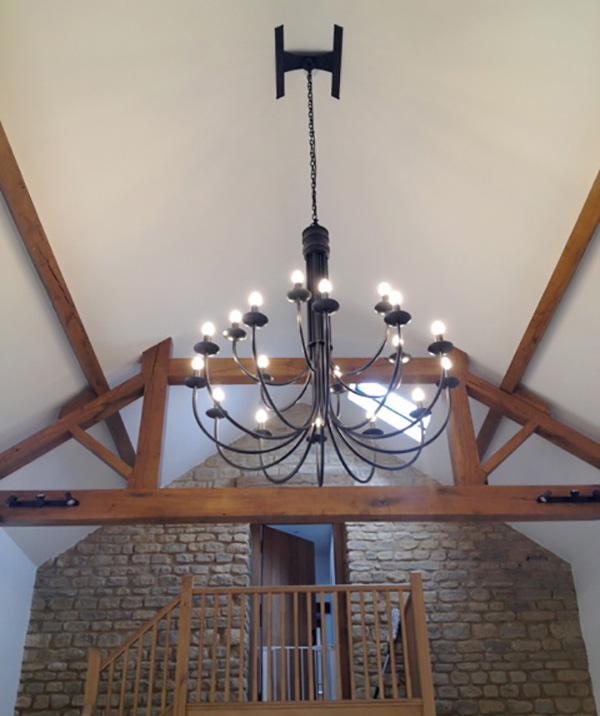 Our Hartcliff chandelier and oak beams the perfect match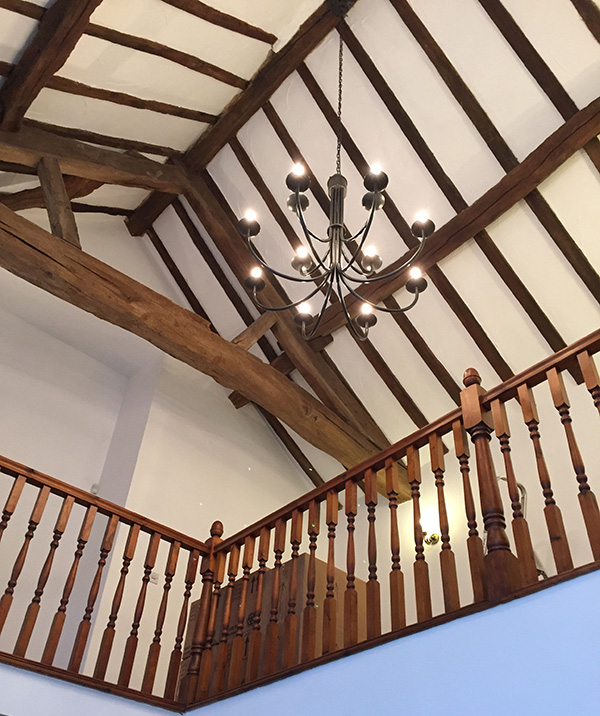 Our Hartcliff chandelier in a timbered roof space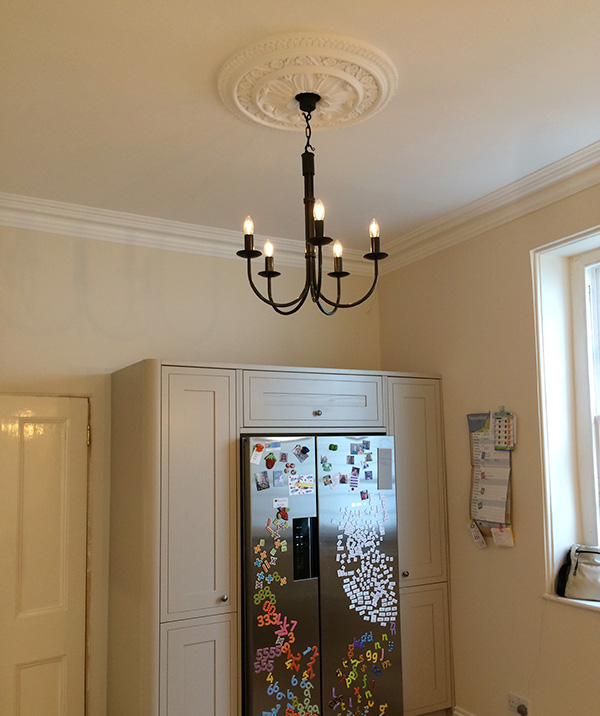 Our pendant light complements Nicola's retro decorative ceiling rose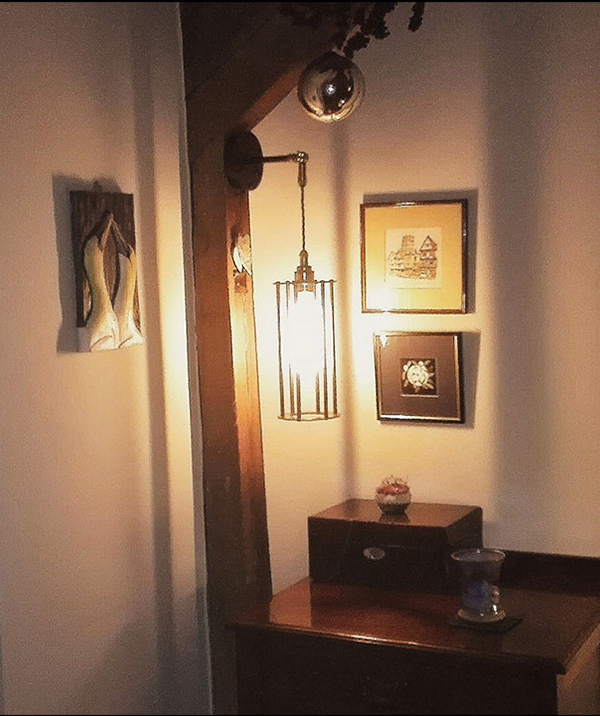 Our Stocksmoor wall light creating an evocative glow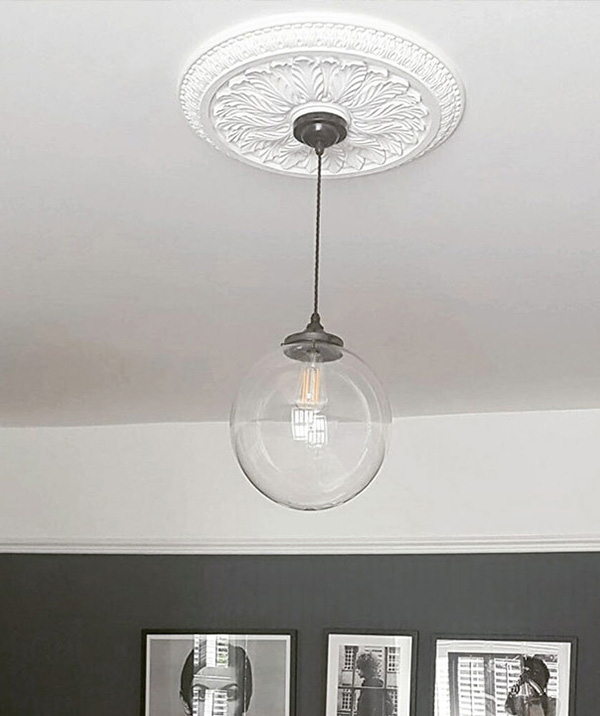 Sarah chose our light for her decorative ceiling rose in a contemporary interior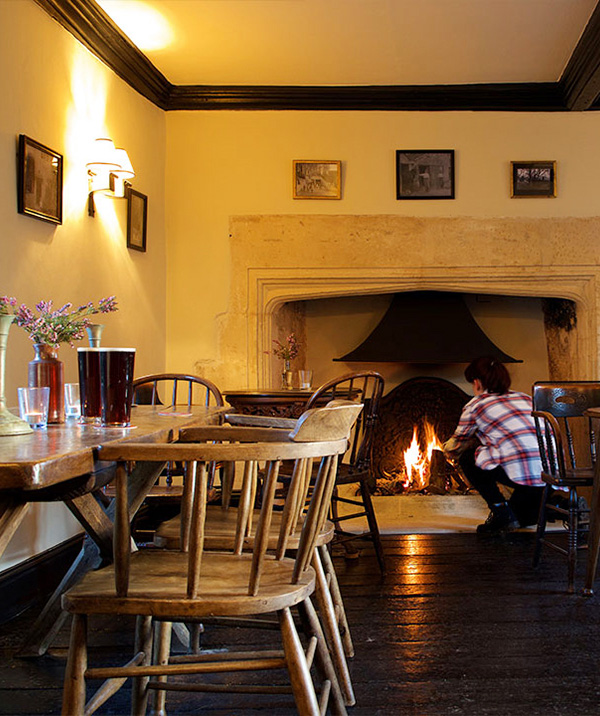 See a range of our lighting in Somerset's Packhorse Inn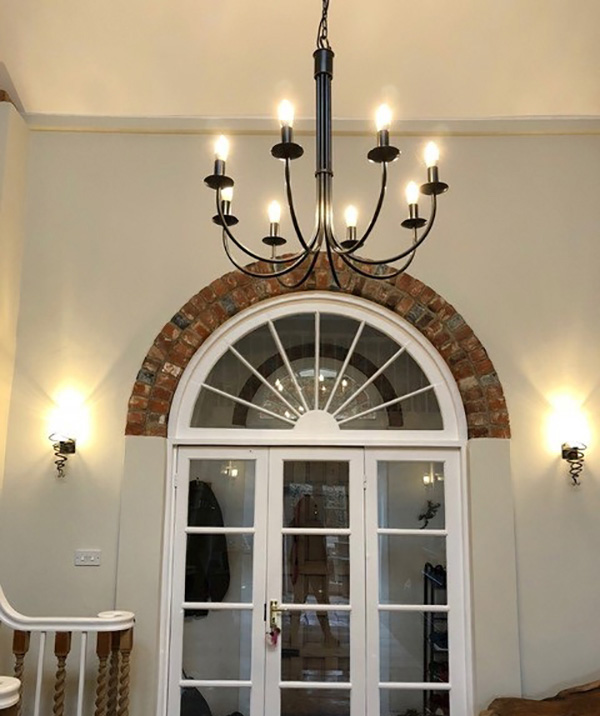 Sharon has paired a Hartcliff pendant with Maythorne wall lights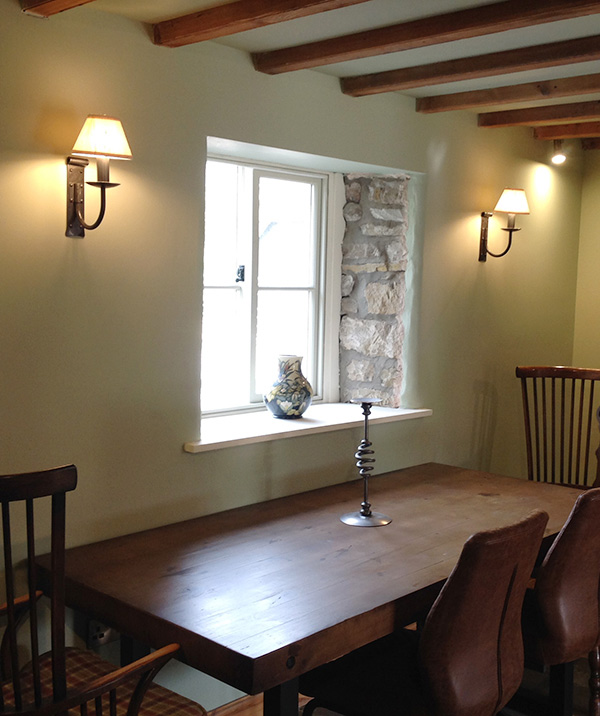 Swaine wall lights for the Blowers' cottage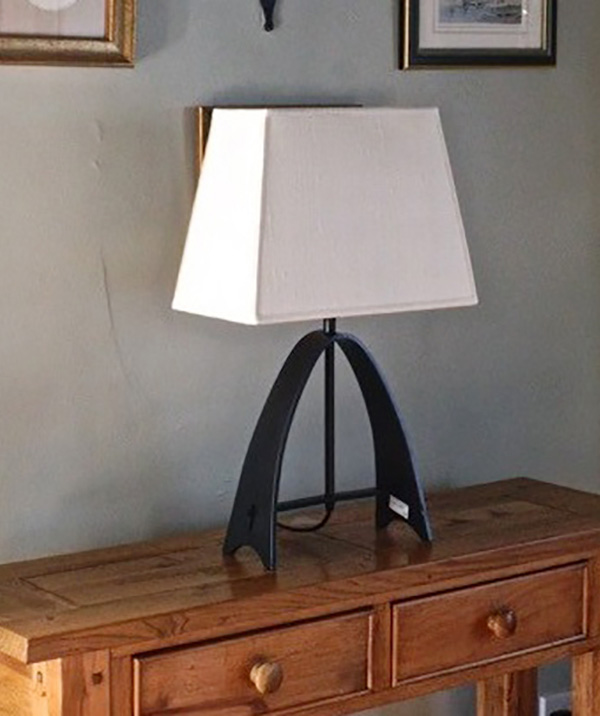 Thanks to Ann for sharing this picture of her Whitby lamp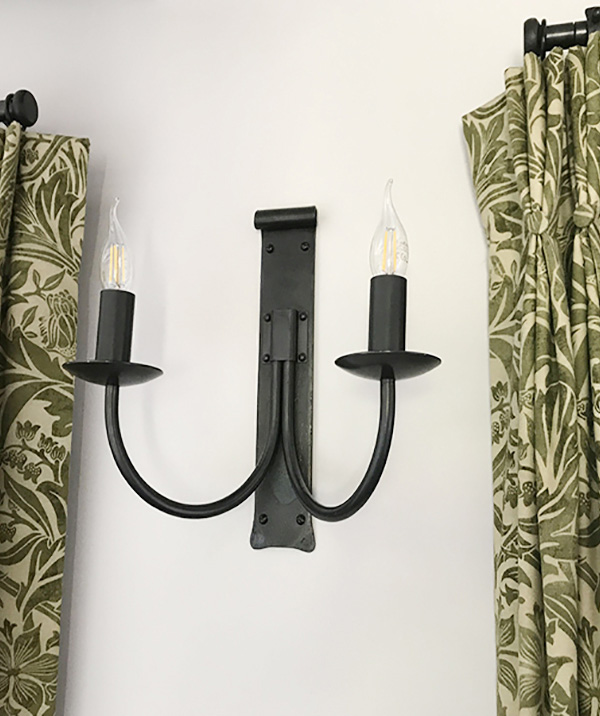 The Booths have Swaine wall lights in their living room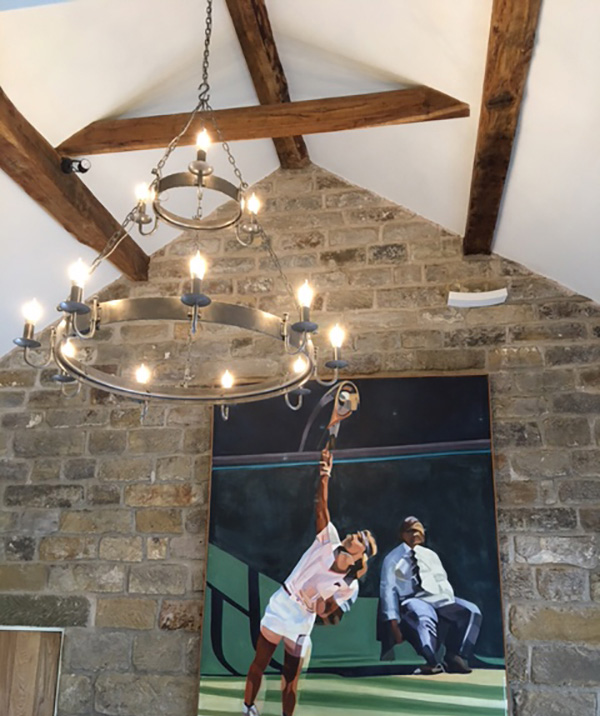 The Brookes liked our chandelier almost as much as they like their tennis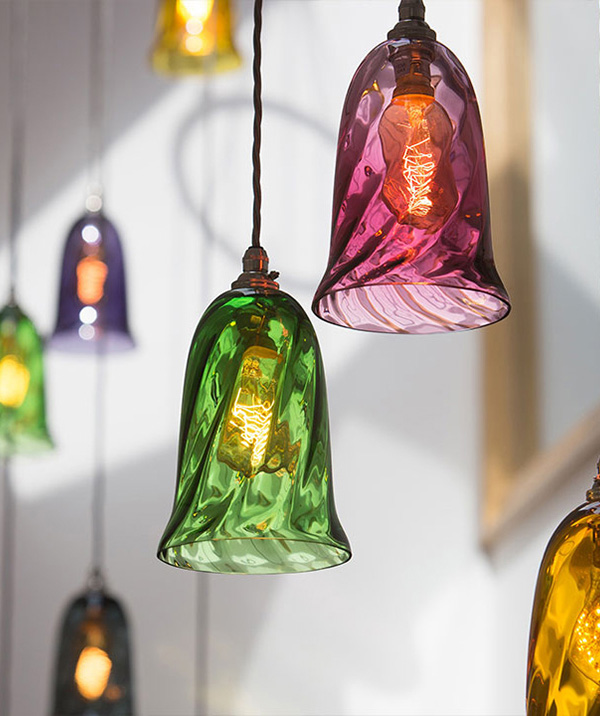 The Springvale's first outing with two in Barry's home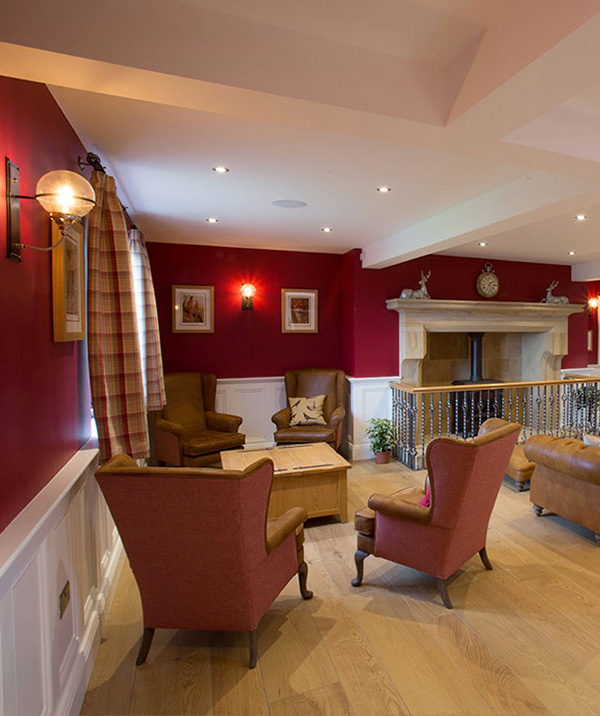 This large living space is lit by our wall lights