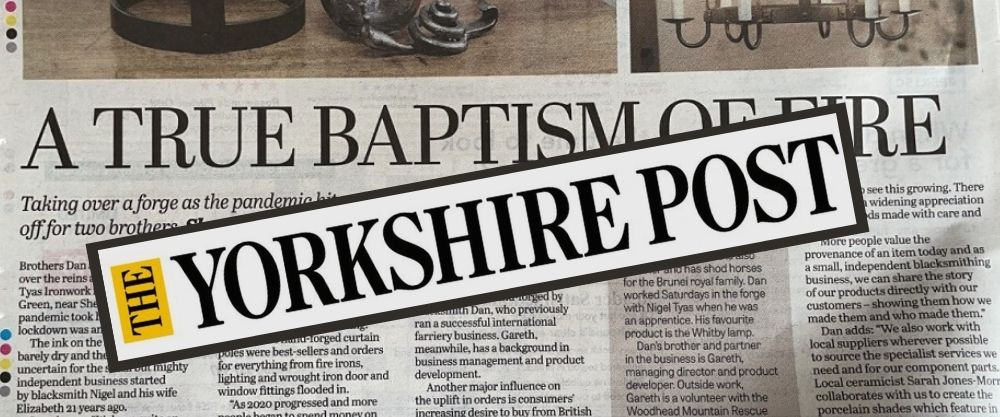 Yorkshire Post - 'A True Baptism of Fire' at Nigel Tyas Ironwork
Posted by Steph Pollard - 03 July 2021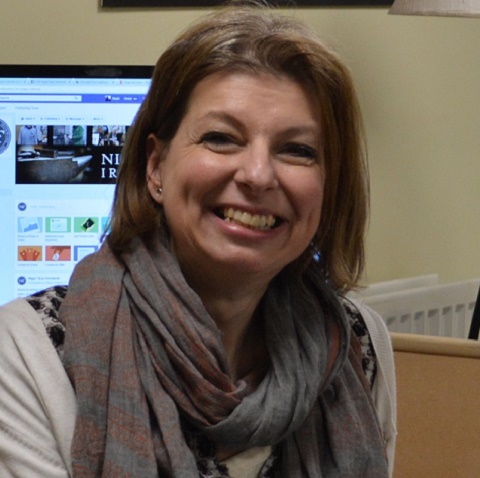 Dan and Gareth's Nigel Tyas Ironwork 'business story so far' was featured in the Yorkshire Post this week.
Property and interiors editor Sharon Dale talked to Gareth and Dan about taking over the business 'just as the pandemic took hold and the first lockdown was announced'.
Her article covers how it's been going since that 'Baptism of Fire'! Happily, it's a good news story to share, thanks to our team, friends and customers old and new.
Gareth says: "There has always been a market for handmade quality and British-made products, but it's been great to see this market growing. There's definitely a widening appreciation of quality goods made to last. More people value the provenance of an item and as a small independent blacksmithing business, we can share the story of our products directly with our customers – showing them how we made them and who made them."
Dan also stresses that partnerships with other makers are key: "We work with other local and UK suppliers and makers where ever possible. Ceramicist Sarah Jones-Morris makes our porcelain shades and Silver Tree Crystal in Somerset make the bespoke 24 lead crystal glass shades for our Springvale range."
Thanks so much to Sharon and the Yorkshire Post for their interest in our wrought iron craft business.