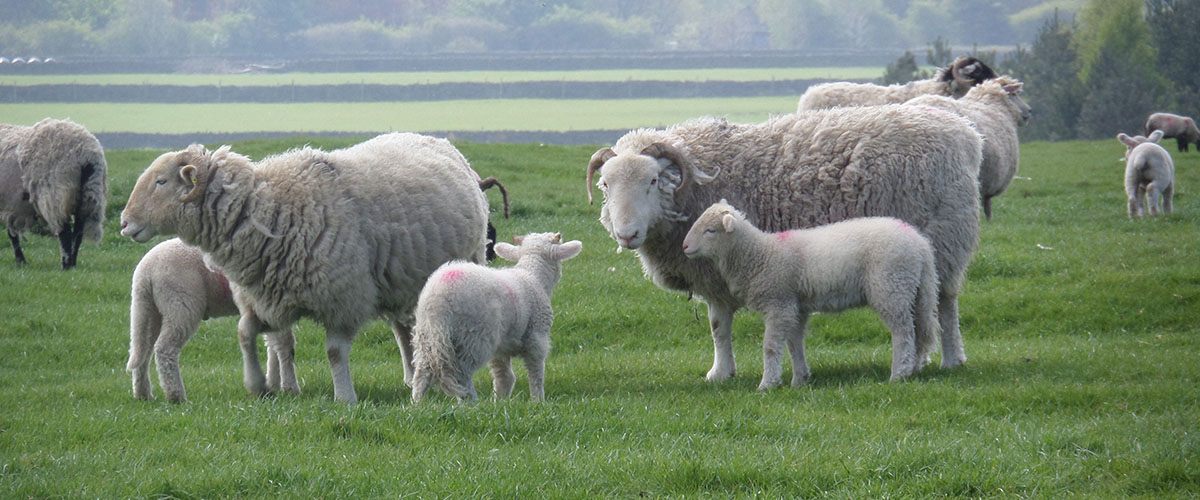 The White-faced Woodland – inspiration for our ramshead design
Posted by Steph Pollard - 16 December 2017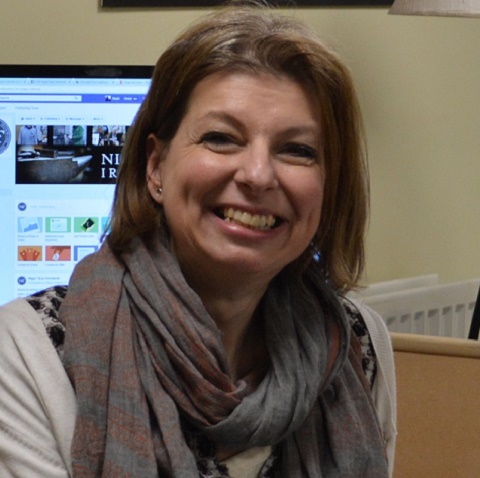 Blacksmiths have always decorated their work for others to enjoy and for their own satisfaction too - to demonstrate their skill in working hot metal into intricate designs.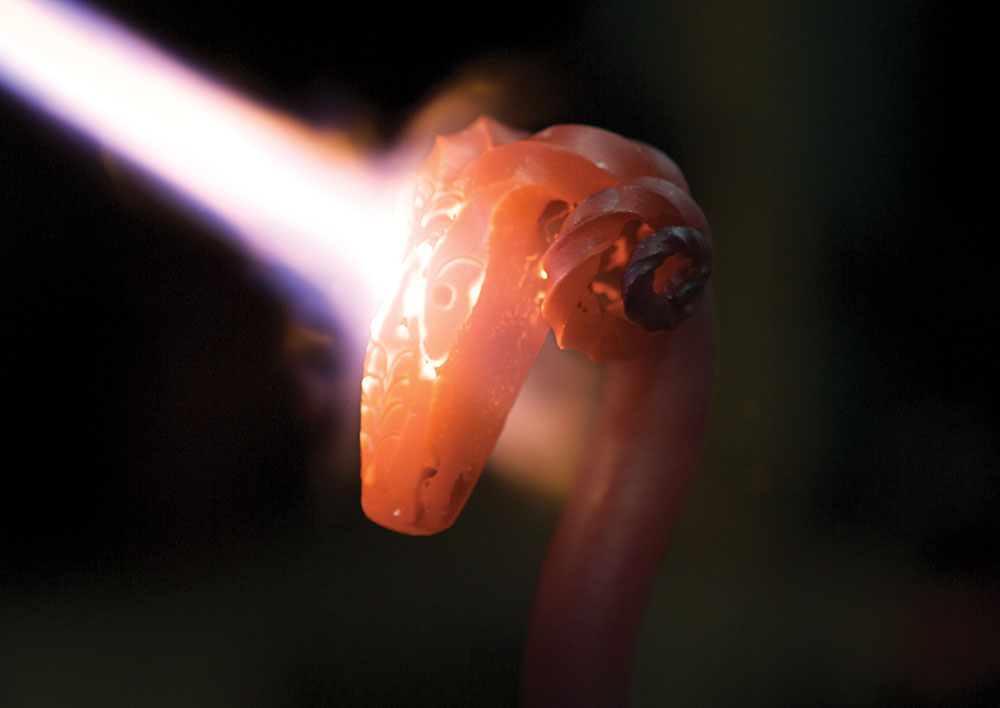 Nigel's distinctive Ramshead design is a good example of achieving both these aims. It requires a great deal of detailed hammer and tong blacksmithing work to create each individual ramshead. And, every handsome little fella is unique as they are made by hand.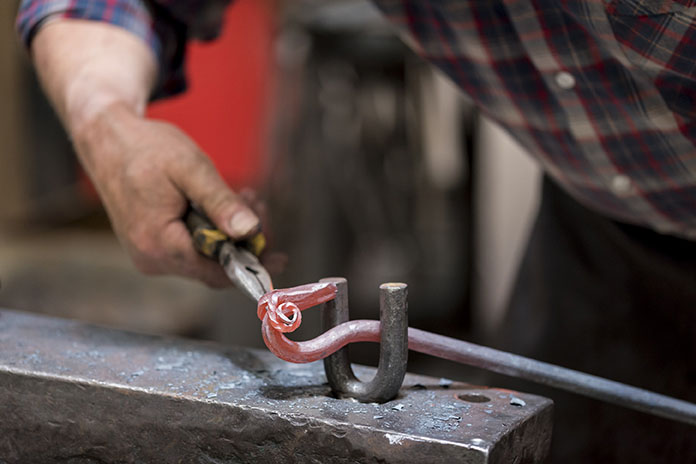 On top of that, the design is a loving re-creation of a very particular rare breed which Nigel has a soft spot for - the White-faced Woodland.
In the 19th century, the windswept hills around our forge were home to roaming flocks of this hardy breed, also known as the 'Penistone sheep' – after our local market town.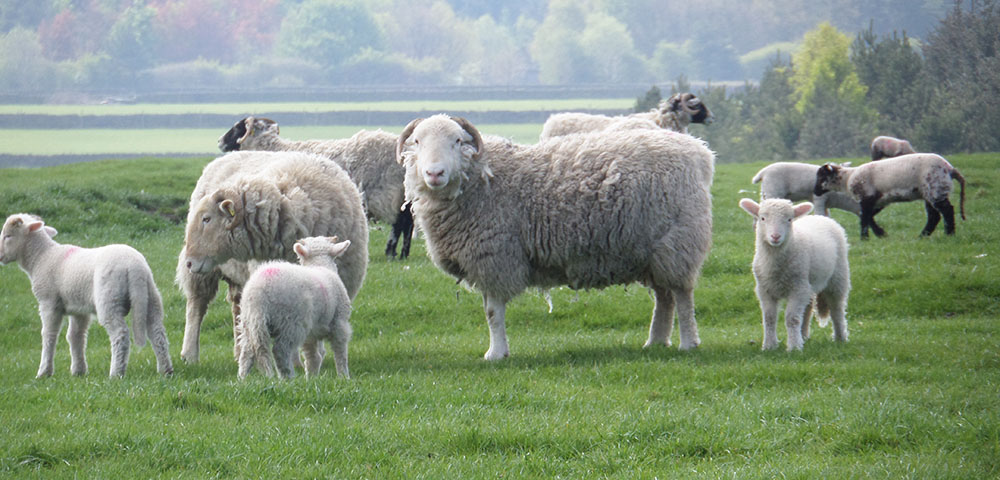 [ White-faced Woodland flock - Rider Howard - photograph courtesy of Amy Jones, 2017 ]
The tough, lean and coarse-fleeced White-faced Woodland was well-suited to the challenges of hill grazing in the South Yorkshire Pennines come all weathers. They were a common sight in our rugged landscape.
However, since the First World War, developments in farming have meant that meatier breeds with softer wool have come to dominate the market and the Penistone Sheep has fallen out of favour as a breed.
A few still remain though and there is a thriving White-faced Woodland Sheep Society. A friend of the business Rider Howard breeds his own just down the lane from the forge.
The White-faced Woodland is also a hard-fought category at the annual Penistone Agricultural Show.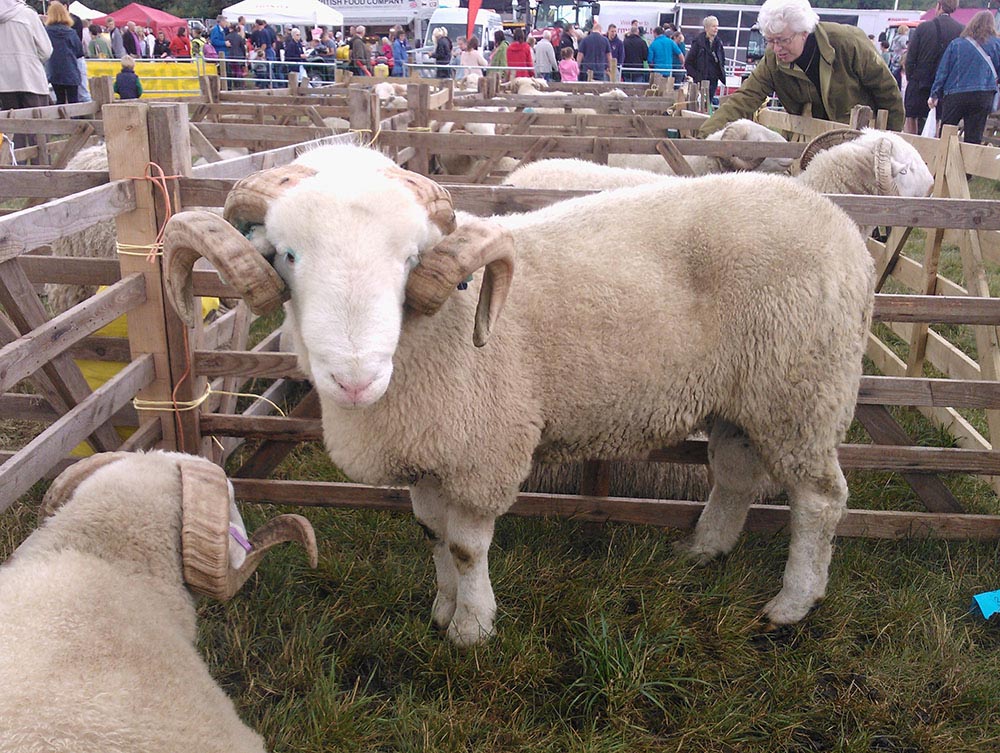 It was here a few years ago that Nigel found a helpful sheep to pose for a photograph, when he needed a model to inspire the template for his Ramshead design.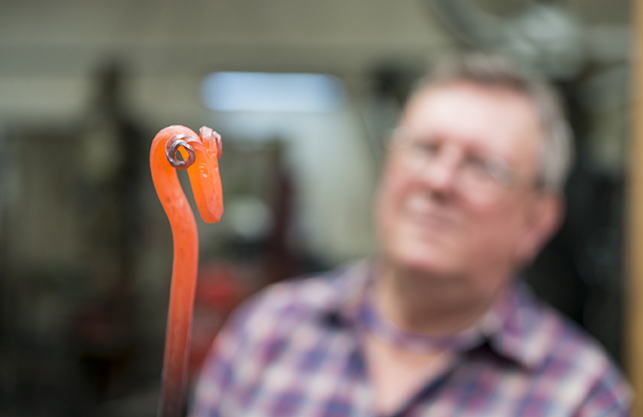 Nigel has tried to capture the long, distinguished face, solid brow and impressive horns in this design; and the Ramshead is one of the most detailed pieces we make in the forge.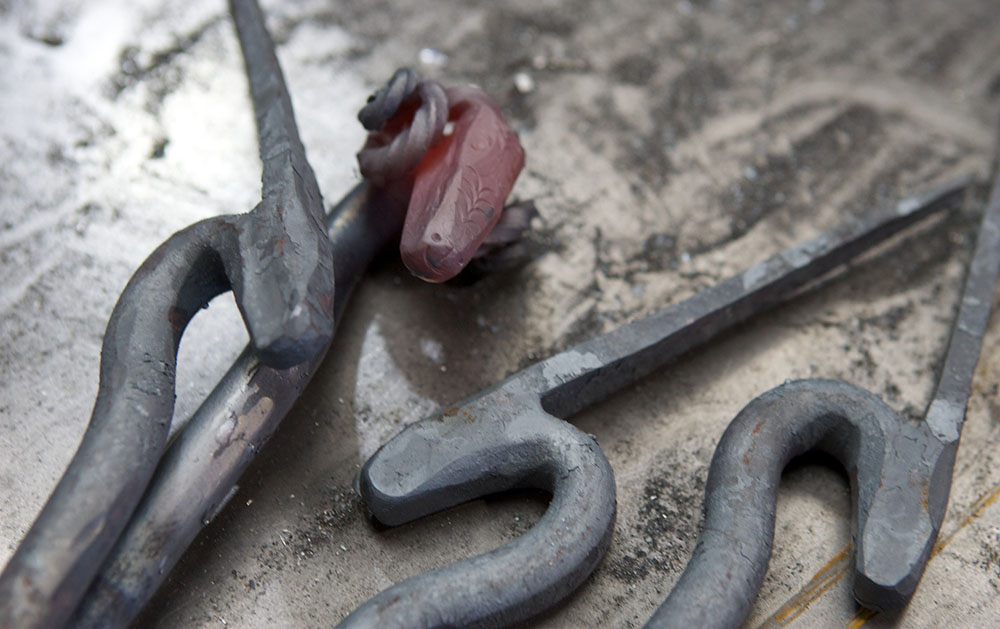 In summary, it involves heating the end of a round bar of steel to 1200 degrees centigrade and then flattening it to a taper which is split in two to create two horns and folded over to fashion the head. Much close-up work is then needed to chisel in the facial shape and features and create the bend of the neck, with the crowning glory being the twist and curl of those horns. Finally, the details of eyes, nostrils and a little tousle of fur on the nose is added.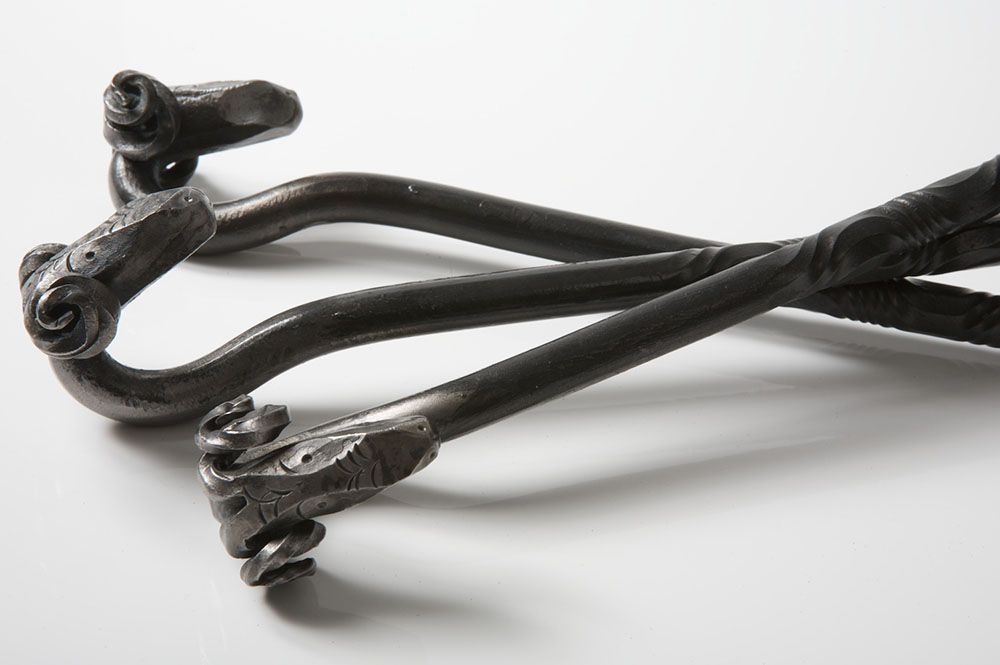 Our Ramshead design is available across our collection of fireside tools, pokers, brushes, pans, tongs, toasting forks and chestnut roasters.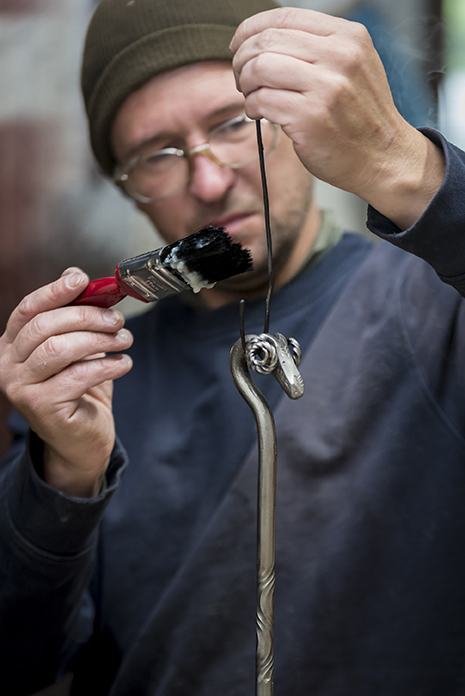 His little face may appear on other products in future too. So, watch this space.
This ovine design, along with our Shepherd's Crook too, celebrates traditional shepherding in the UK and our very own local breed of sheep.