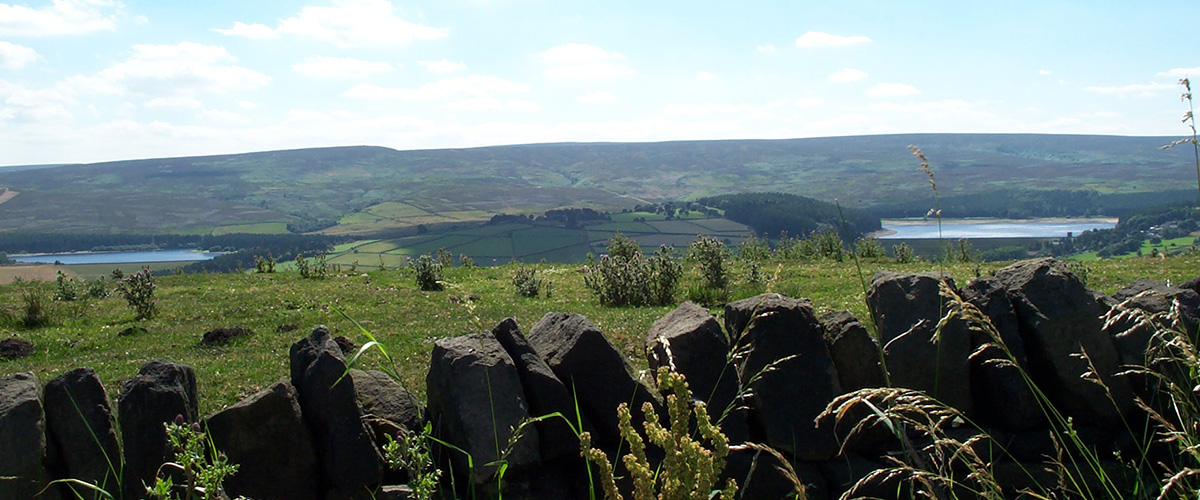 What we're doing to help save our planet
Posted by Elizabeth Stocker - 18 April 2018

Products 'we make them to last.'  
Power 'we aim to be green and lean'.
Packaging 'we choose to re-use.'
Here at Nigel Tyas Ironwork we're committed doing our best to minimise the environmental impact of our business.
With campaigns to go green, tackle waste and reduce the use of single-use plastics very much in the news, we thought we'd let you know what we do to support the best use of our resources.  Please do get back to us too, if you have any suggestions which we could take on board. We are always looking to improve.
First of all, we are very happy to say that our workshop and showroom are based in a building which is well-equipped to use green energy. When our landlord developed Bullhouse Mill a few years ago, he installed three wind turbines, solar panels on the roof and a hydro turbine on the river Don which flows past the site. There's also ground source heating on part of the site. His decision to invest in these technologies means that we are able to run our business on green electricity today.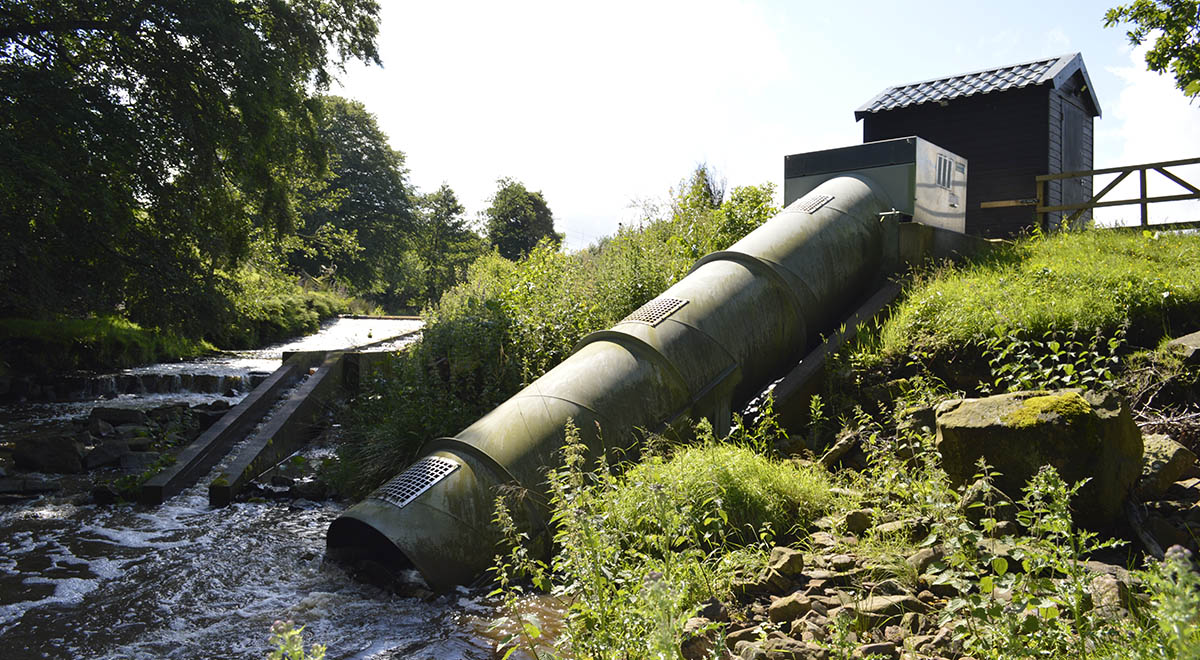 In our own workshop, we try to be as energy efficient as possible but it is fair to say that that's quite a challenge when forging metal at 1000°c! We do need to fire up the forge and keep it hot. However, heat controllers in our modern propane forges enable us to maintain temperatures in the most efficient way possible and these models are significantly more fuel efficient than traditional coke-fired forges. Their excellent insulation conserves energy too.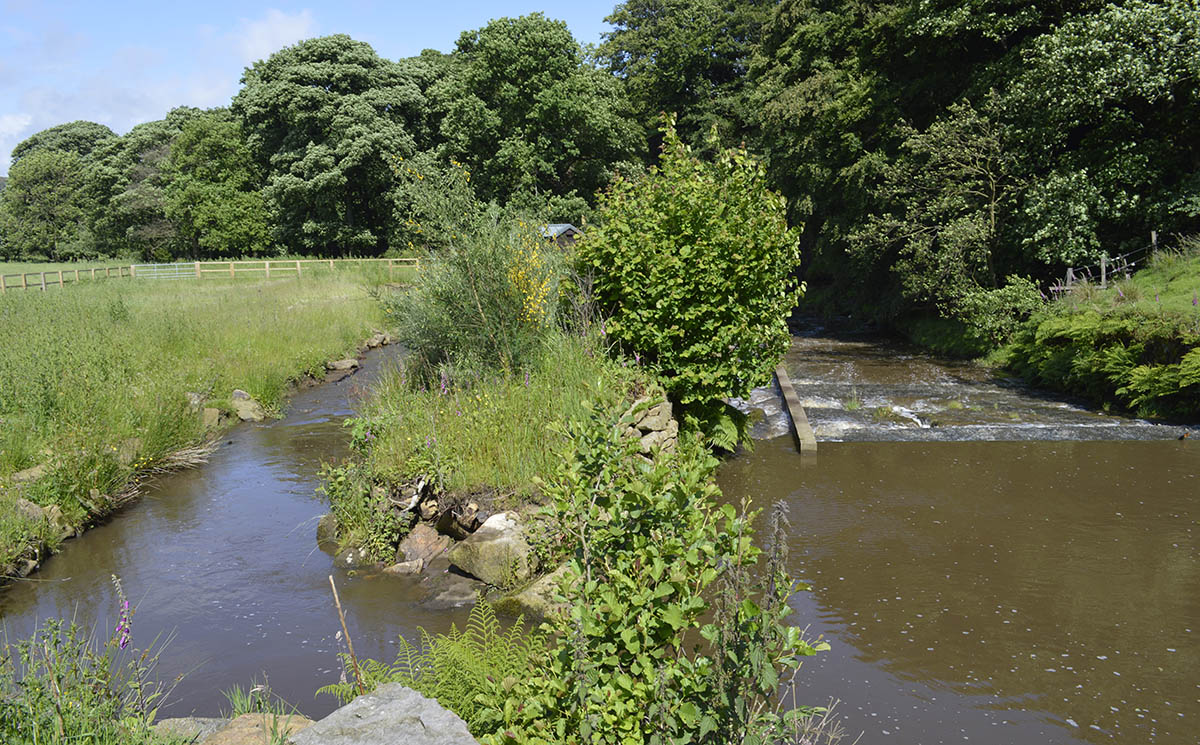 Packaging is one area where we can do our bit for the environment. It's important that we offer sufficient protection to our products to ensure they can be delivered safely. But we have also embraced the sentiment 'we choose to re-use' – so whilst we assure customers that their order will be packaged securely we do say that some of the packing may not be brand new! Where possible, we reuse boxes that come into the business and pack products with clean recycled materials.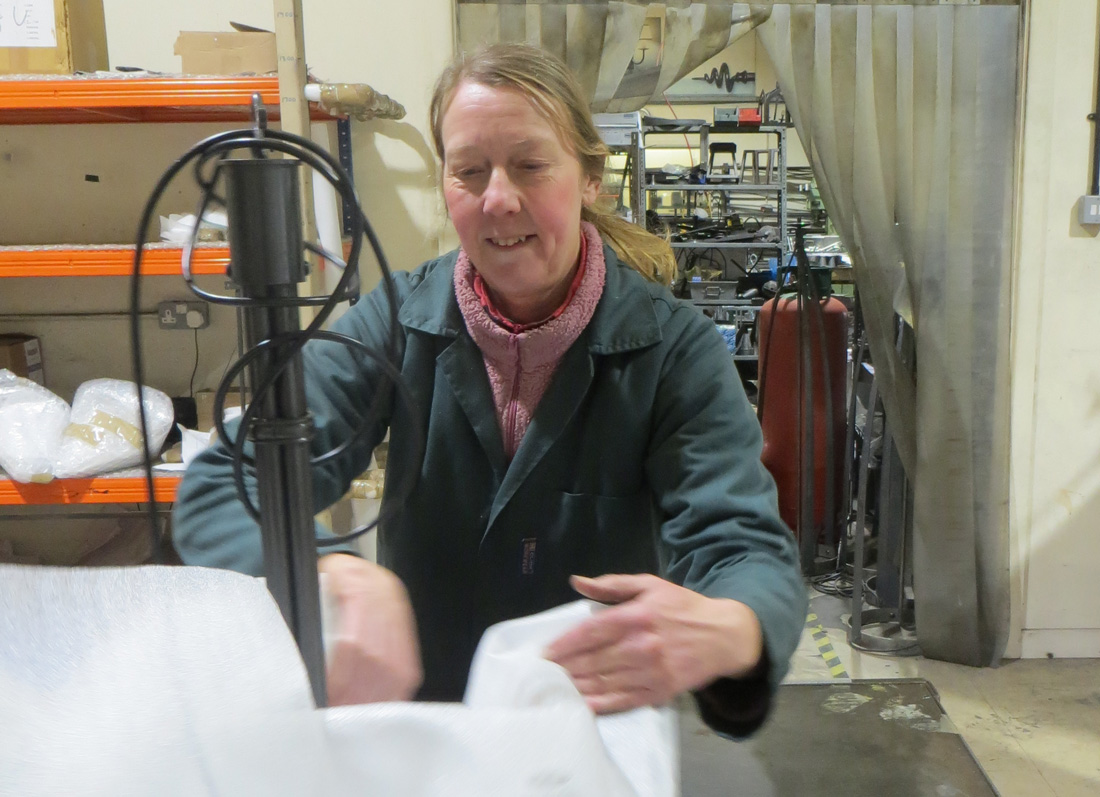 Our curtain poles are packed in strong cardboard tubes reclaimed from our local carpet shop. They really just want the tubes out of the way once the carpets are fitted. We pick them up and put them back to work. I think it's an example of the 'circular economy'.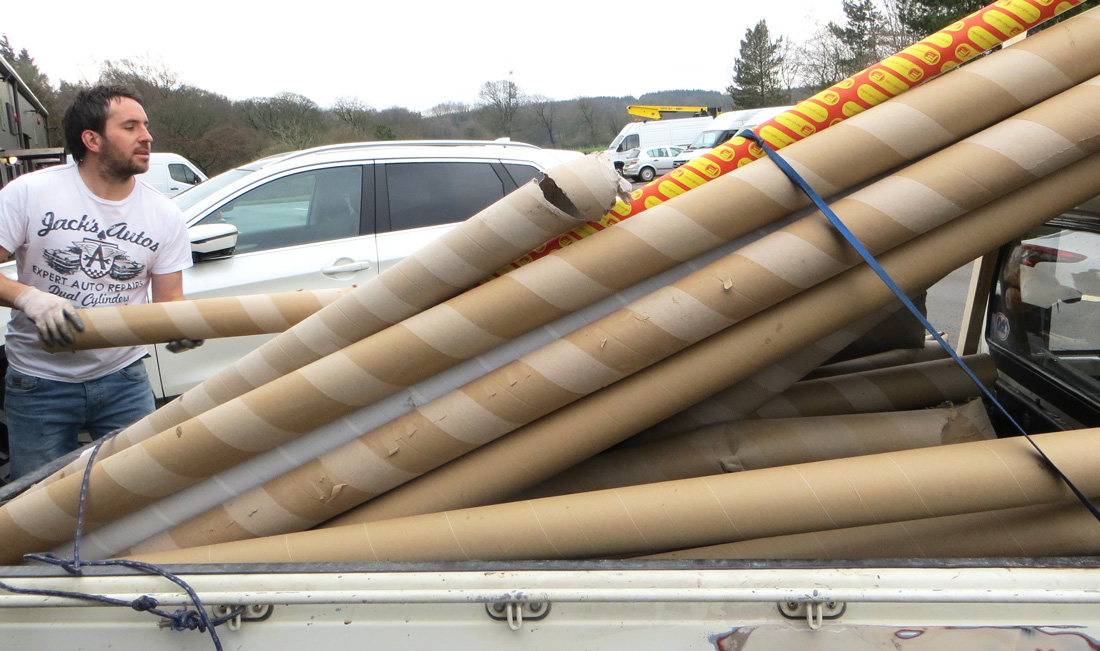 Plastic bubble wrap is sometimes necessary for packaging delicate items such as glass and bulbs. We are actively looking for alternatives, but in the meantime, we have invested in a bubble wrap machine which creates large air pockets in the wrap – effectively using more air and less plastic to cushion your products.
Some of our customers also try to recycle or re-use the bubble wrap which comes with their delivery. Some councils do collect bubble wrap, along with plastic bags and film wrapping. To see if yours does, contact your local authority or search here: www.recyclenow.com. Many larger supermarkets also have plastic bag bins where you can also put bubble wrap (just pop the big bubbles first to reduce the bulk.) Alternatively, donations of clean square pieces of bubble wrap are often very much appreciated by independent craftspeople, small shopkeepers and charity shops to package their delicate goods.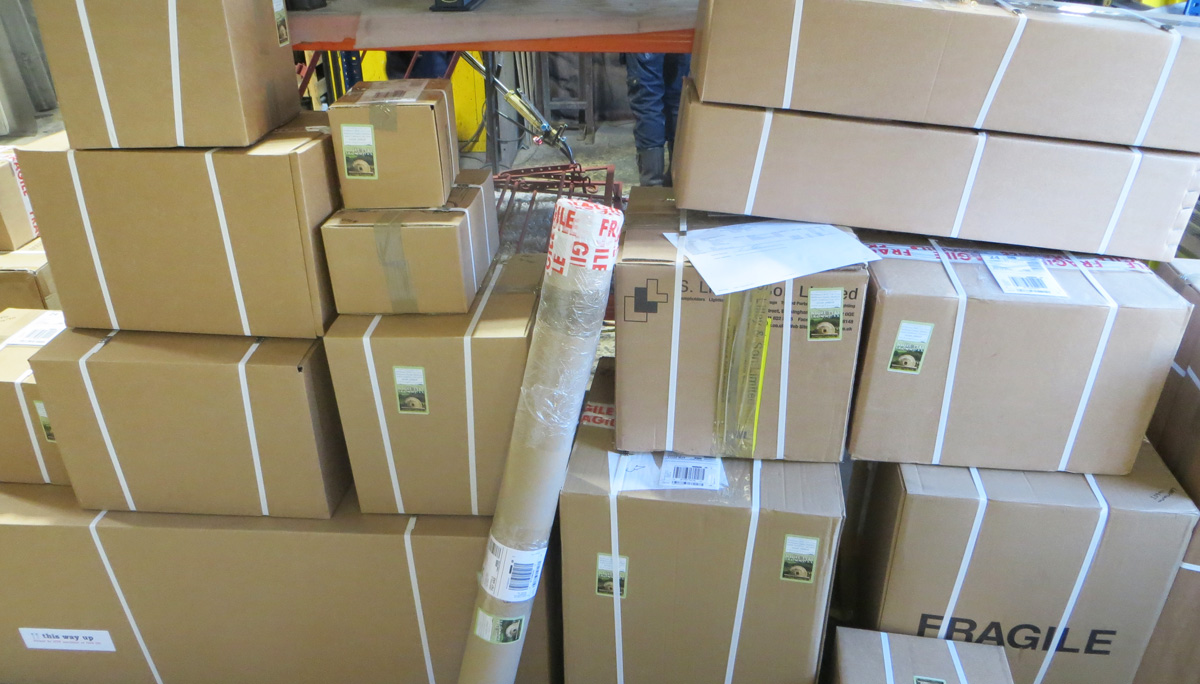 I suppose the last thing to say is that, at the heart of our business, we are committed to making quality wrought iron items designed and made to last. We are not interested in cheap throw-away products made with inferior materials, which will need replacing in no time at all. We also only sell energy-saving LED light bulbs and recommend these to all our customers. We support the 'Buy Once' principles which are being embraced by more and more shoppers these days: Shop quality not quantity – save money, save stress and save the planet.
Oh, and we also drink water from the tap and make our own tea and coffee in proper mugs. No single-use bottles and cups here! We wash up.