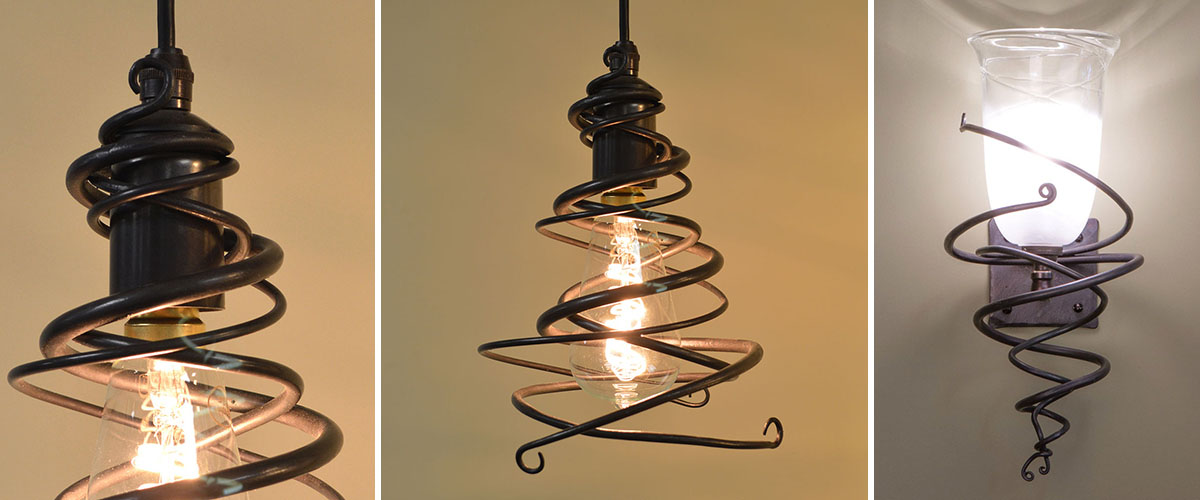 The Maythorne Pendant - introducing our latest designer light
Posted by Nigel Tyas - 03 August 2017

I am delighted to announce that we have added a new pendant light to our range of handmade wrought iron lighting.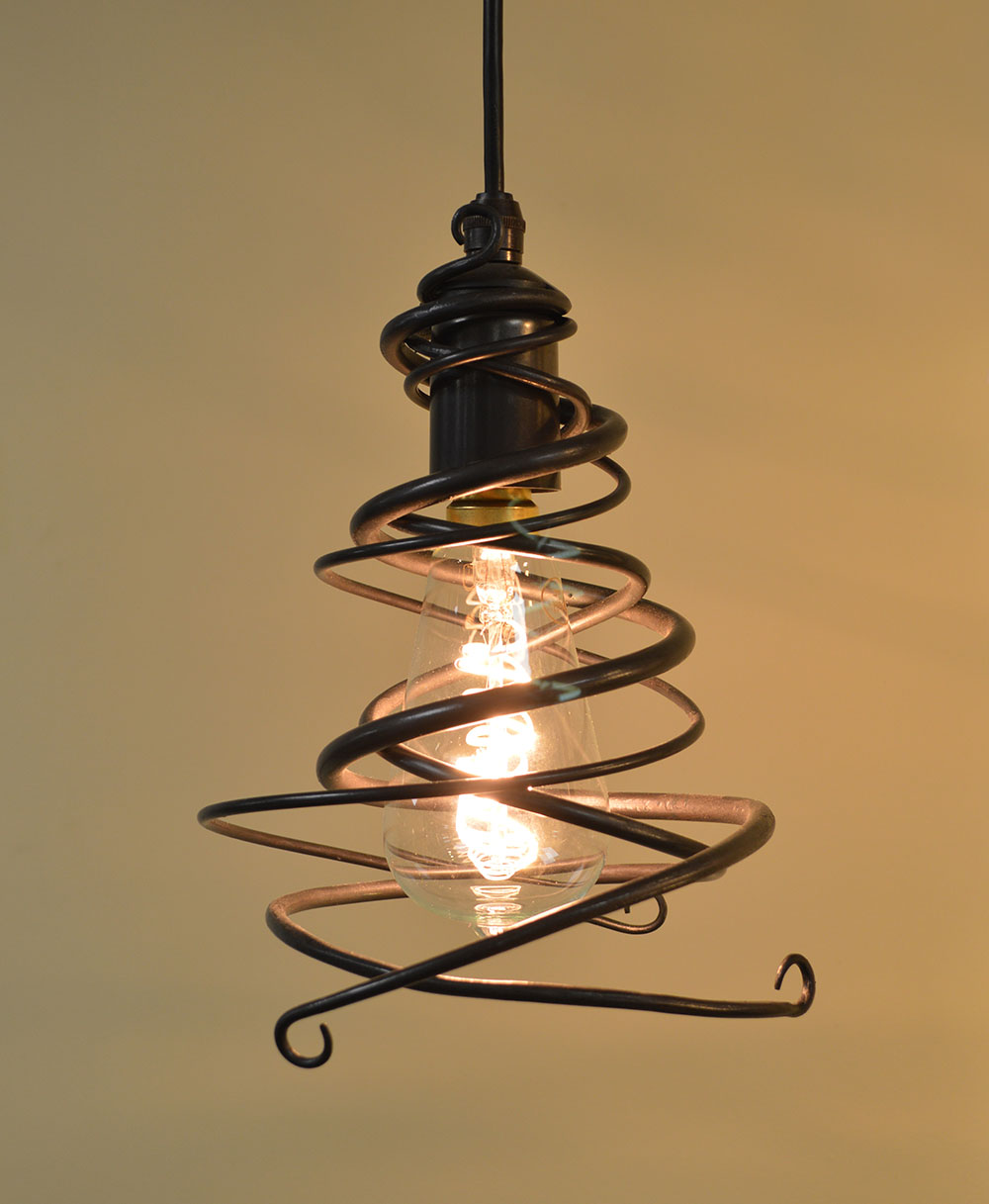 The Maythorne pendant is a new twist on the Maythorne wall light design [ read more ] I developed back in 2013, which has become a favourite with many of our customers. I am really pleased to be able to offer a complementary pendant light in addition to the wall light.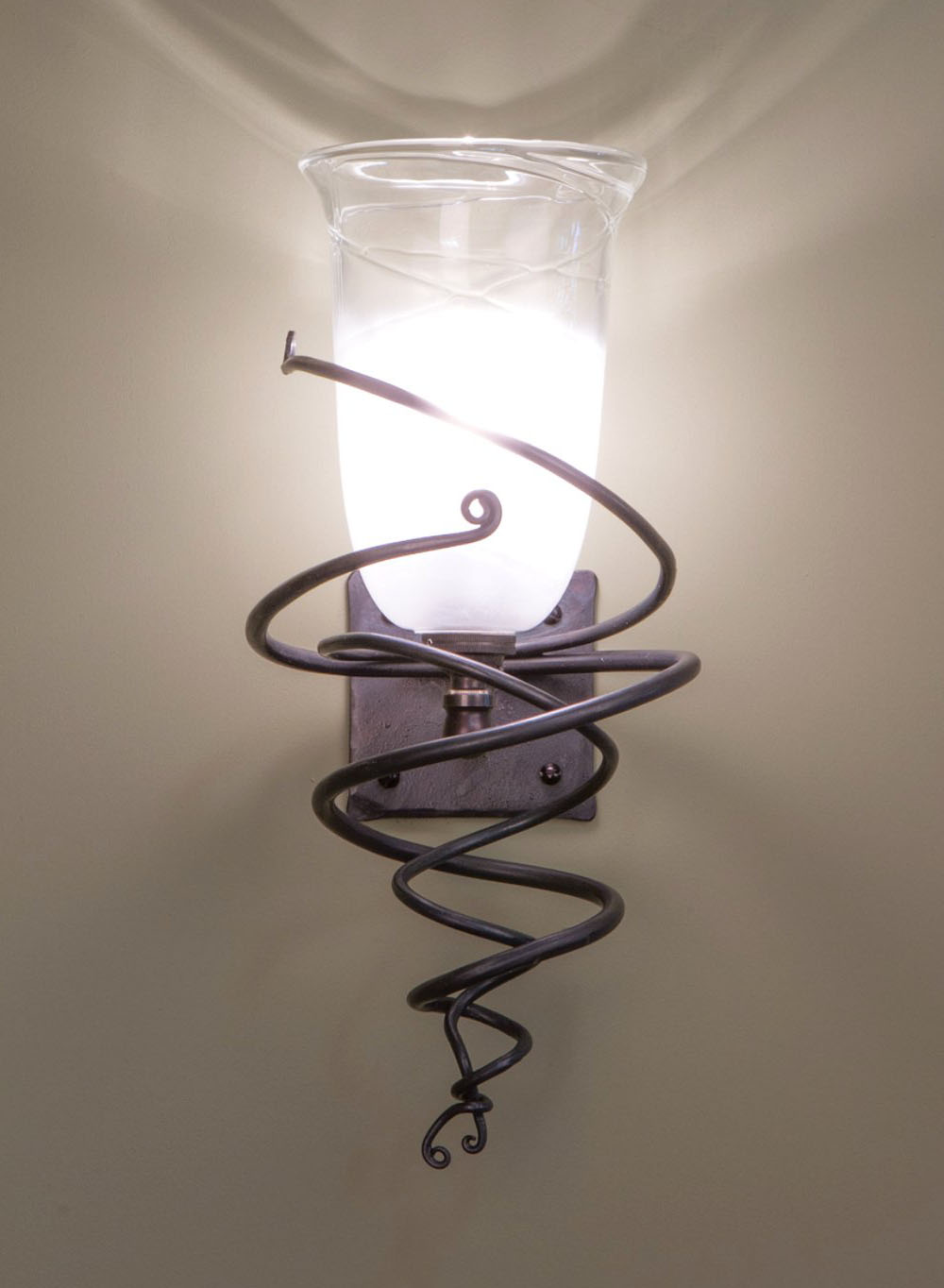 I think the Maythorne pendant is probably one of my 'prettiest' creations yet. It uses metal in a very delicate way with tendrils of steel entwined in a naturally-flowing spiral around a decorative bulb. It is finished with tiny curls top and bottom.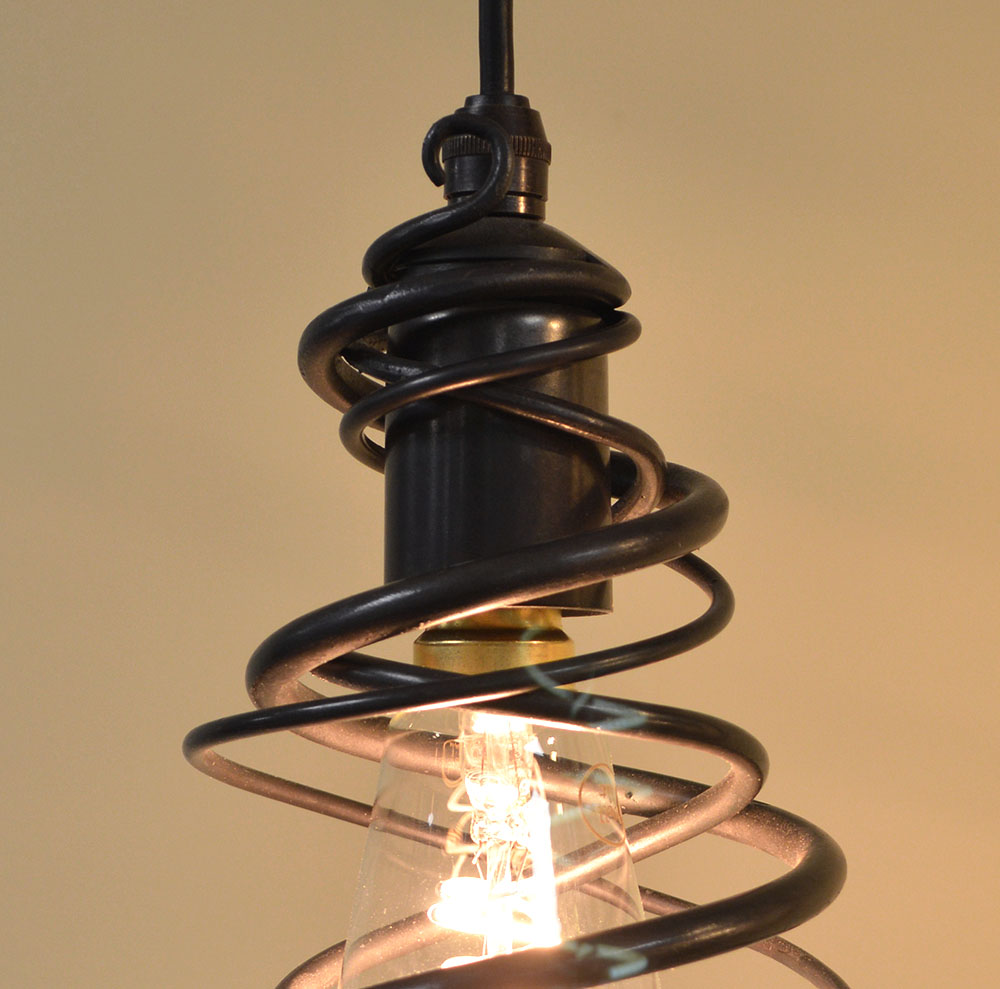 The pendant joins our contemporary design range and I hope you like the way its sweeping lines encase the bulb and create interest and effect when the light is both on and off.
The team and I are enjoying the challenge of using our heavy blacksmithing tools and techniques to create something so soft and sinewy in structure! Its handmade, of course, so whilst the design and its average dimensions will always be the same, no two Maythornes will be exactly the same.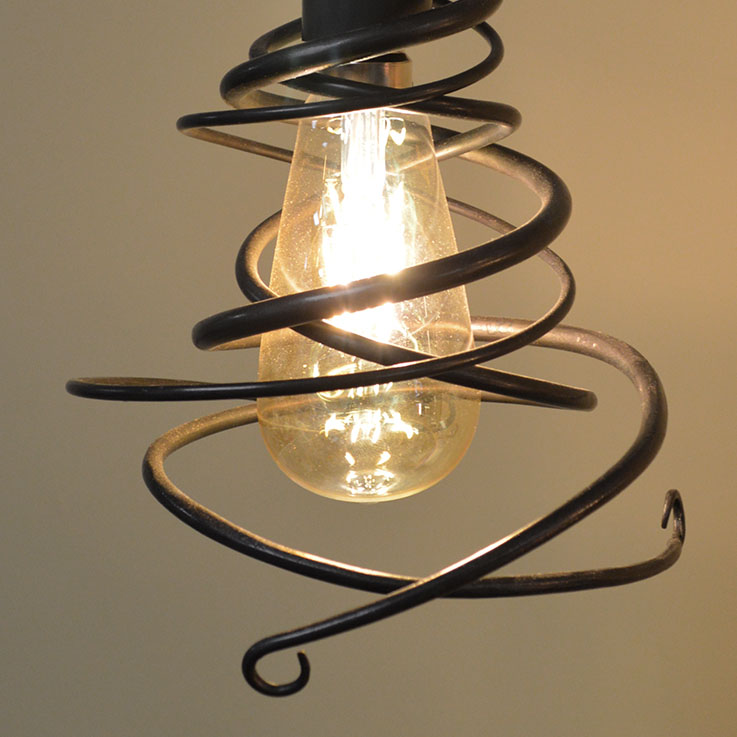 The Maythorne can be hung as a single pendant, or as a group of three or more, either in a cluster or row formation like many of our other pendants. It comes in a choice of natural black or light burnished steel finish, and with silk braided cable in a range of colours.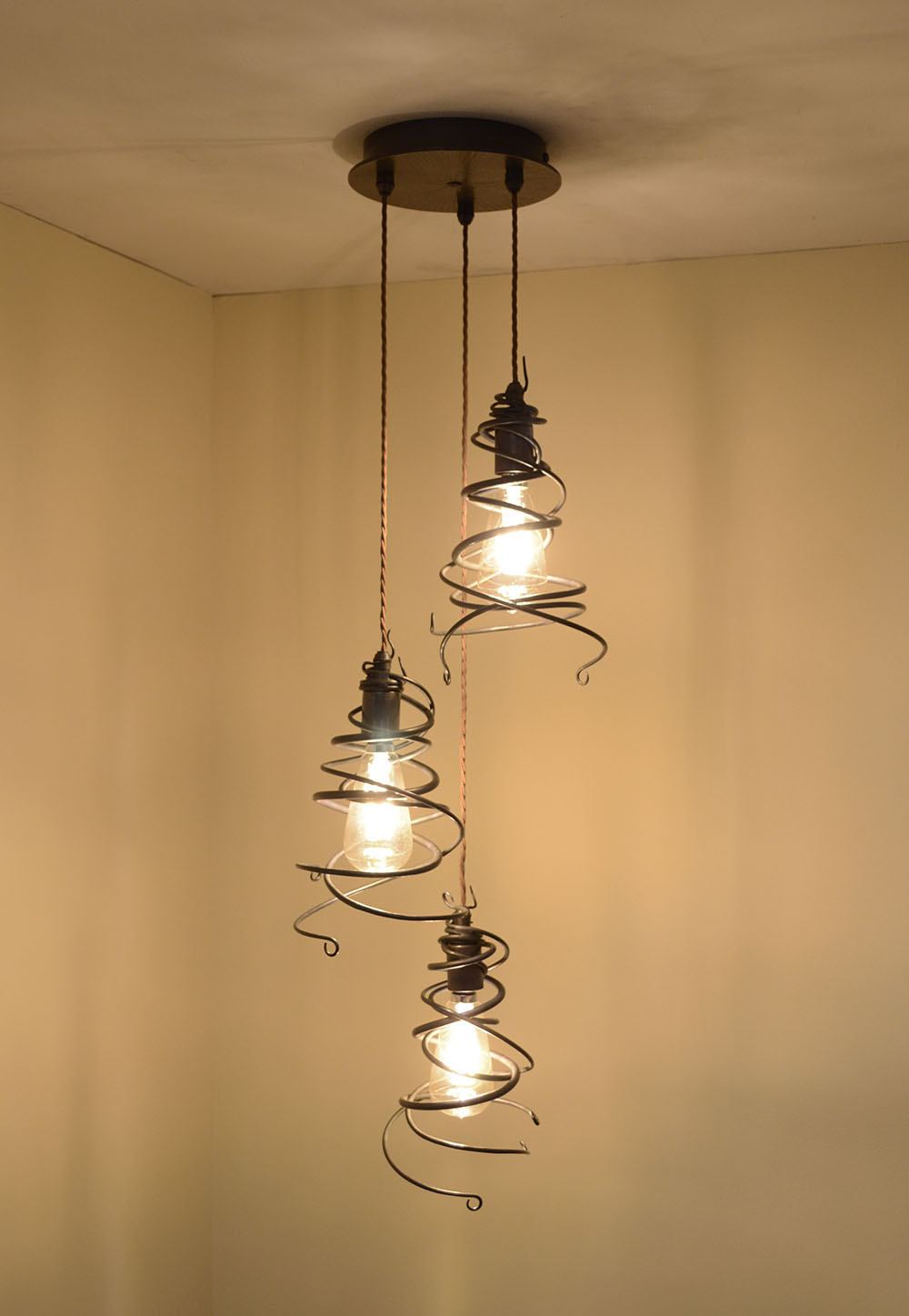 The Maythorne fits a standard bayonet cap (BC) bulb fitting and we recommend using an attractive LED filament-style squirrel cage bulb, which gives a warm light of about 350 lumens strength. You can buy a bulb from us in our light bulb section of the website [ read more ], or choose one from another supplier. There are many lovely options these days.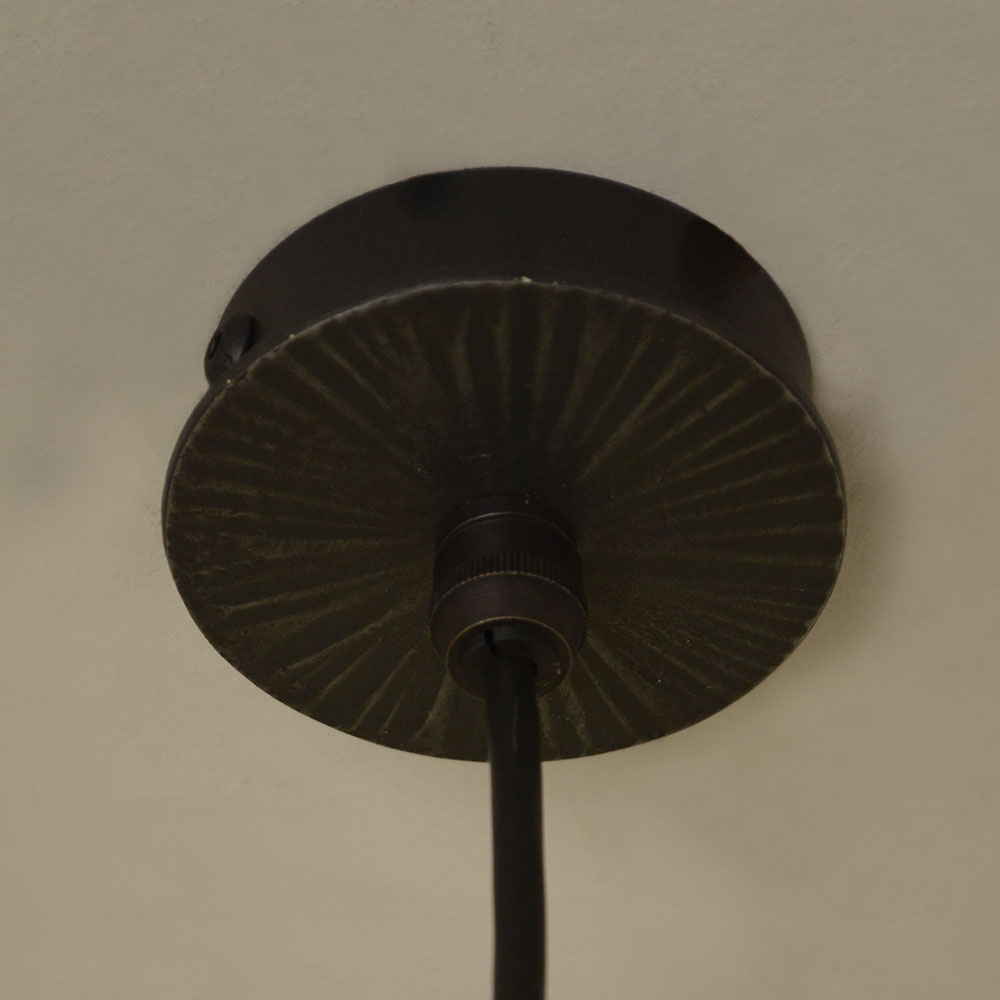 One of the interesting things I've noticed about lighting design since I started 17 years ago is how much more important the bulb is to the creative process.
Designer LED bulbs are more readily available and have become so much more attractive. The bulb is now part of the design and not just the functional element of the product. I'll now consider the bulb at the very start of the process.
If you have any feedback on our new lighting design please do get in touch - we appreciate any comments and love to hear your thoughts on how our products fit into your home.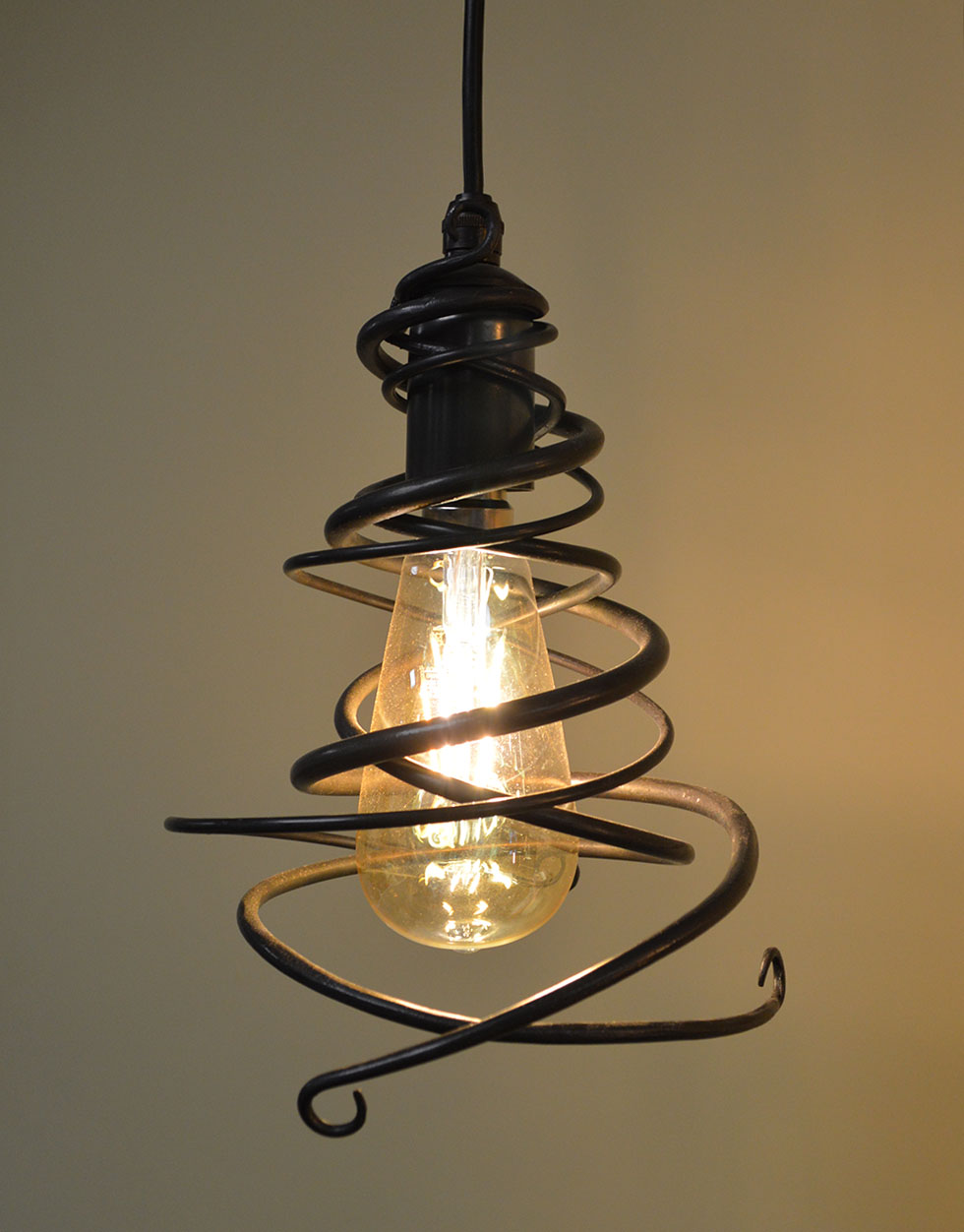 Priced £165, the Maythorne pendant is available to buy from our website here or call 01226 766618 or email sales@nigeltyas.co.uk with any queries.