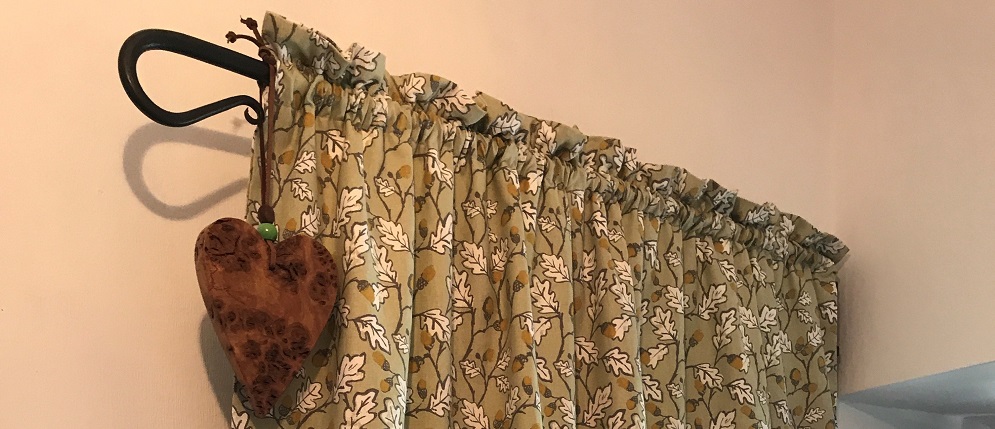 Shut out the cold with a hand-forged portière
Posted by Gareth Lowe - 19 February 2021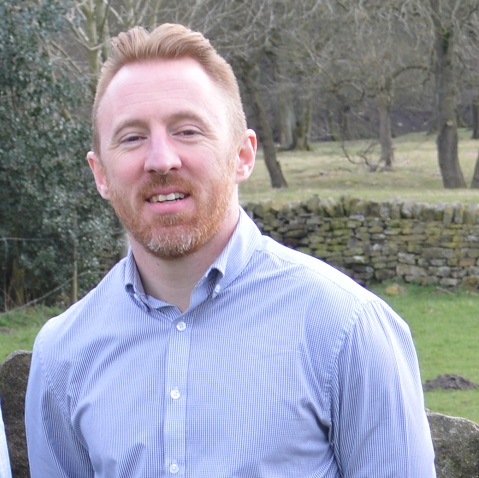 We are pleased to announce we have introduced made-to-measure wrought iron portières to our collection.
Our handmade portières are designed to swing across your doorway so you can draw over a full-length curtain to keep out the draughts and enhance the cosiness and comfort of your home.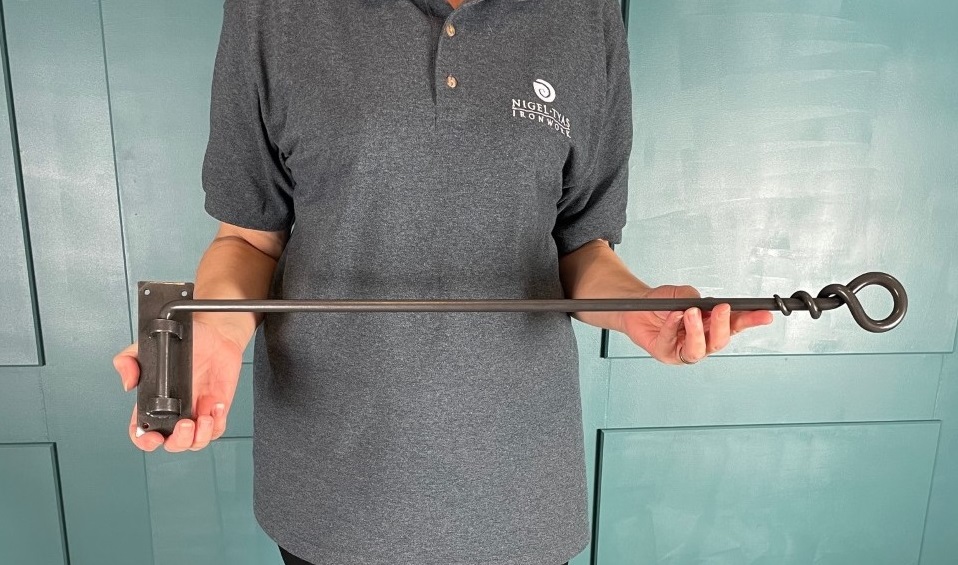 Our blacksmith-made portières feature a solid 16mm wrought iron pole attached to a handmade hinged wall bracket. They are usually designed to be mounted on the adjacent wall to your door; or to the wall beside your door (especially if the door is set into a recess *see below)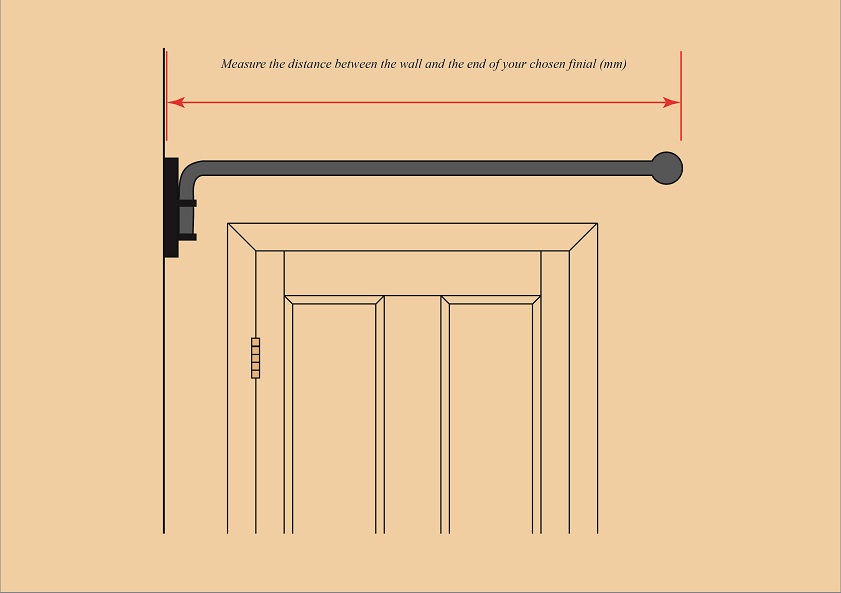 Diagram A: For fitting to the adjacent wall, measure from the wall to where you'd like the end of your chosen finial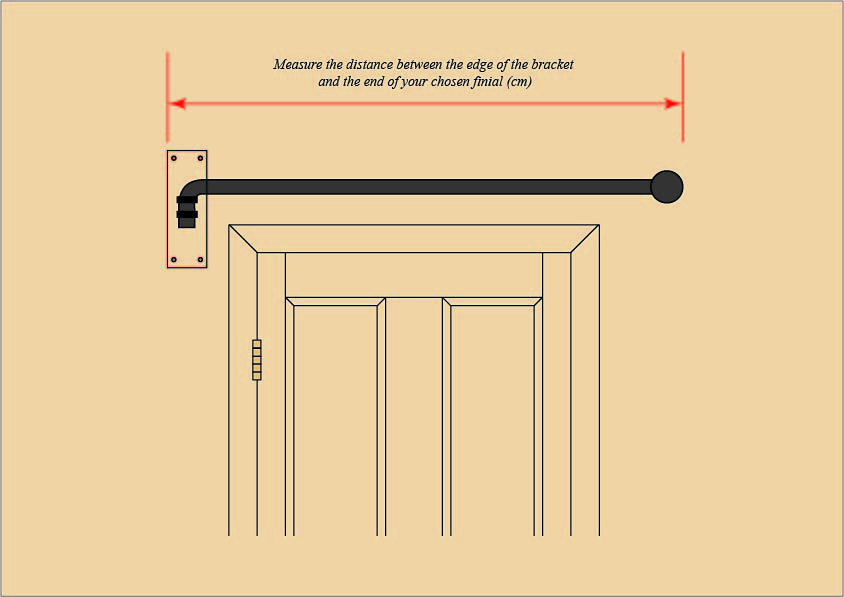 Diagram B: For fitting beside the door, measure from where you want the edge of your bracket to the end of your chosen finial
Operated manually, you can swing the portière back and forth as you please. It will help to keep out the cold when the door is closed, then simply swing it back when you want to open-up and head outside.
Each portiere is made to order to the length required and with the customer's finial decoration of choice. You can choose from our button, forged ball, smooth sphere, curl or shepherd's crook designs.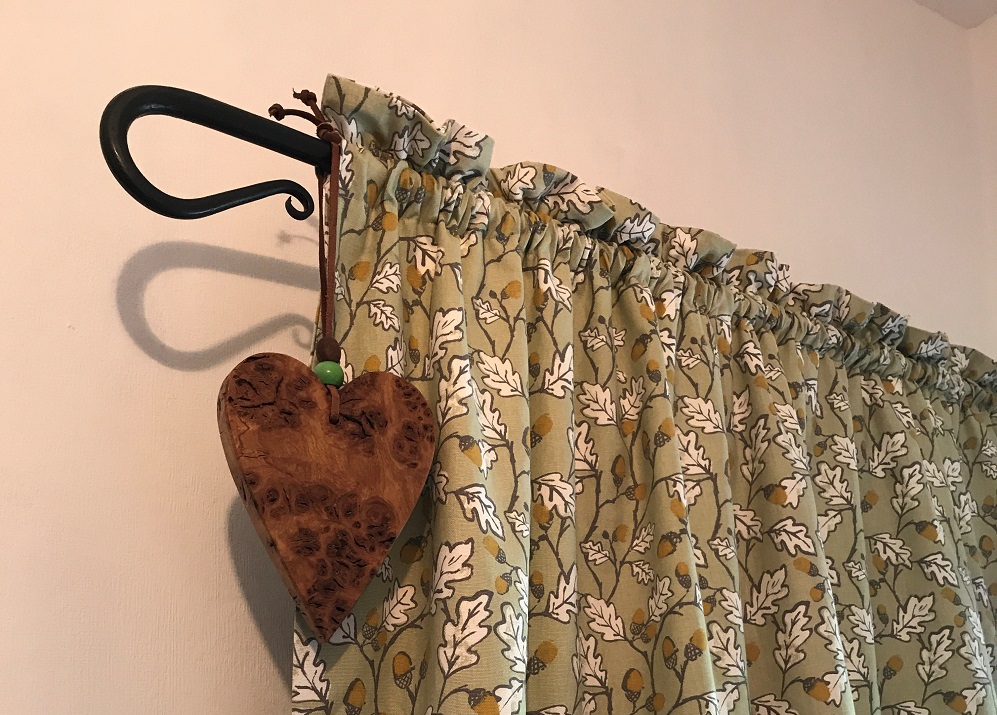 When measuring, please rememer to take into account the length of your chosen finial. We recommend your portière extends at least 10cm beyond your door so your curtain can cover any gap between the door and frame and shield you from that cutting draught!
Our portières are made in our classic natural black finish or our lighter burnished steel alternative. You may choose to have a thick, double-sided curtain made for your portière, and maybe hang it directly on to the pole or fit it with tab-tops. If you opt for curtain rings you can buy those from us too.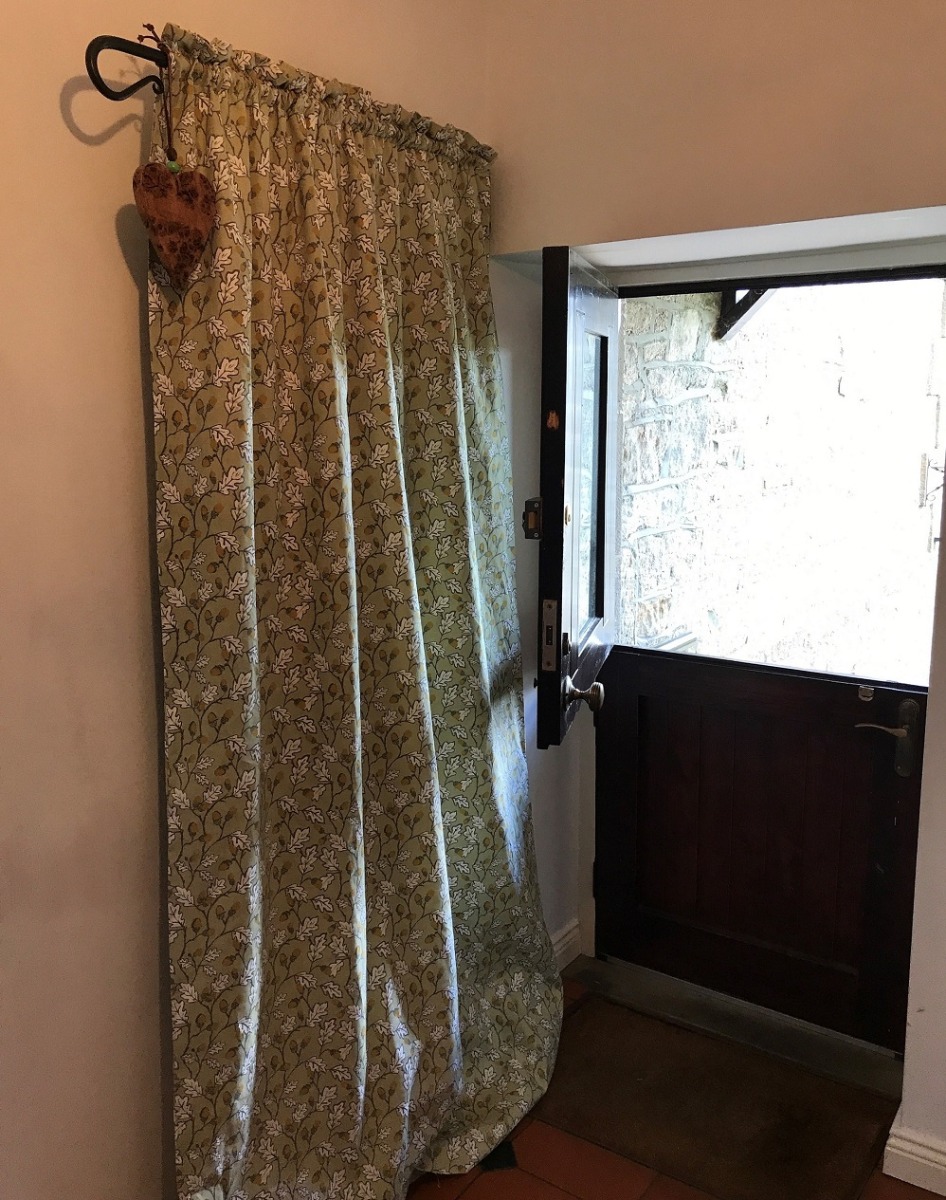 Portière fitted to adjacent wall. Photograpahs courtesy of Jayne Brown
Order you Nigel Tyas portiere here.
*Portières fitted beside your door are best suited to doors set into a recess or very flat to the wall. Our portières can be made to fit to the wall beside a door with a protruding door frame, but this may be a little more complicated as we need to ensure the stand-off of the hinged bracket is deep enough to cover the stand-off of the door frame, so that the portiere will close true to your doorway. Please opt for adjacent wall fitting instead, or contact us on 01226 766618 or sales@nigeltyas.co.uk.