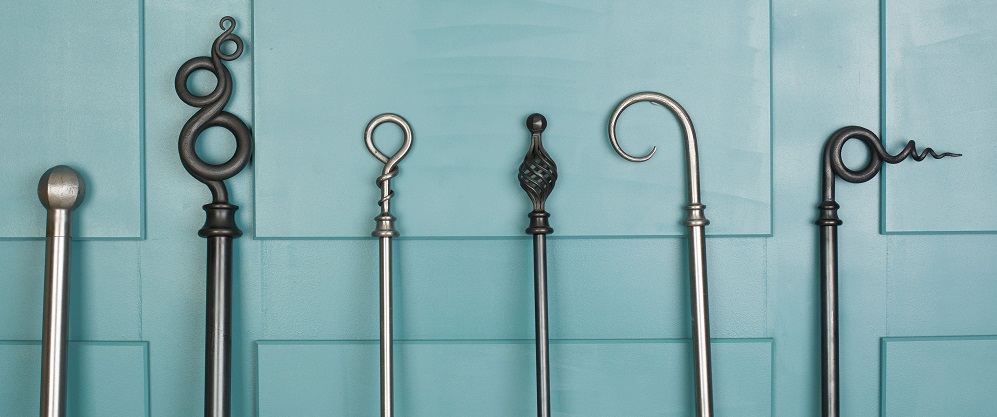 Record breaking January for sales of made to measure curtain poles
Posted by Steph Pollard - 04 February 2021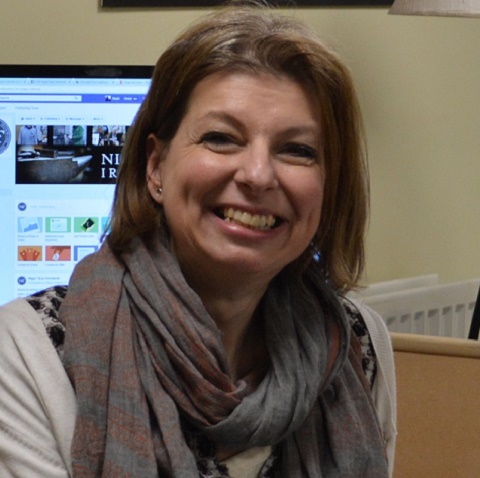 January 2021 proved to be one of our best-ever months for sales of made-to-measure curtain poles. Thank you for your orders.
Our blacksmiths have been making wrought iron curtain poles in our Yorkshire forge for 20 years now and the poles have always been popular for their looks, their strength, and their perfect made-to-measure length. But we are very pleased to say that January was one of our best months ever for sales. And certainly the best ever January. After all the disruption of last year this was a lovely way for the business to start 2021.
Made to measure pole in 16mm diameter with curl
Whether it was the spell of wintery weather which prompted more people to want to invest in beautiful new curtains to shut out the cold last month. Or the extended lockdown keeping us all at home and looking to home improvements. Or even, sadly, the diversion of holiday budgets to interior design projects as Covid-19 restrictions continue to thwart our travel plans...
Made-to-measure curtain pole in 22mm diameter with spiral finial
We're not sure how much each of the above reasons has contributed to heightened interest in our made-to-measure poles, we just really hope you all love your purchases.
Shepherd's Crook made to measure curtain pole (22mm)
Favourite finials for made-to-measure poles
The beauty of being forged by hand in our Yorkshire is that you can add a little piece of artisan artistry to your made-to-measure pole. We love to see what designs people chose and our skilled blacksmiths enjoy using their handmade jigs, hammer and tongs to hand-make each one.
Ringlet finial made to measure 22mm curtain pole
The Curl, Forged Ball, Button and Smooth Sphere continued to top the charts as your favourite choice of designer finial in January, but we also sold a few Spear and Shepherd's Crook and were really pleased to make some of our favourite, sinuous Serpent finials for one customer. All our designs show off our blacksmiths' craftsmanship and the finished finials proudly bear the marks of their hammer work and finish.
Made by hand and made-to-measure…worth a little wait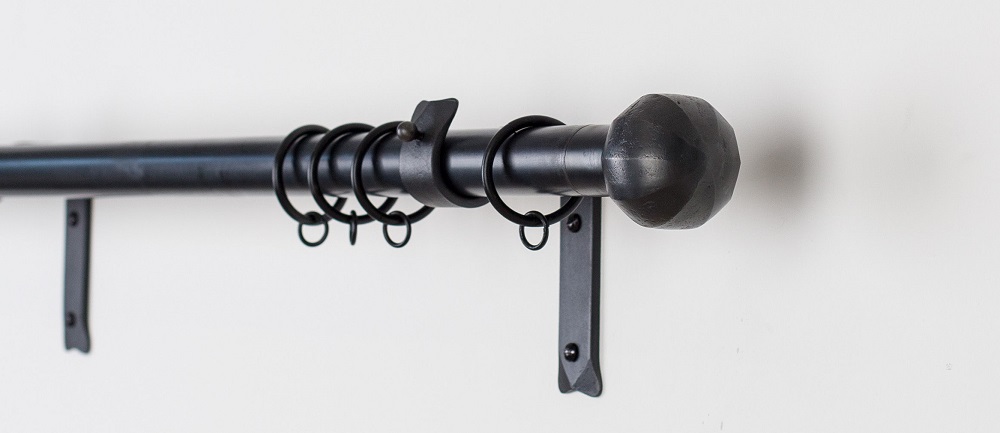 Forged ball made to measure caurtain pole (32mm diameter)
Thank you for bearing with us on delivery timescales on poles too. Our poles are made to measure and made to order so we always have to ask customers to allow time for the blacksmiths to work through their workshop job list – but snow and Covid-19 impacts have further slowed the process just a little bit. So, thank you for your patience.

Rat tail finial made to measure curtain pole (16mm)
Our poles are made to fit windows of any size and, as usual, last month we supplied customers with all sorts of fittings – mostly long straight poles with decorative finials at each end, but also poles set inside a recess and a pole or two fixed into a corner with one decorative finial at the other end. Whatever your made to measure curtain pole needs, we look forward to supplying them the rest of the year too.

Made to measure curtain pole with spear finial (22mm)