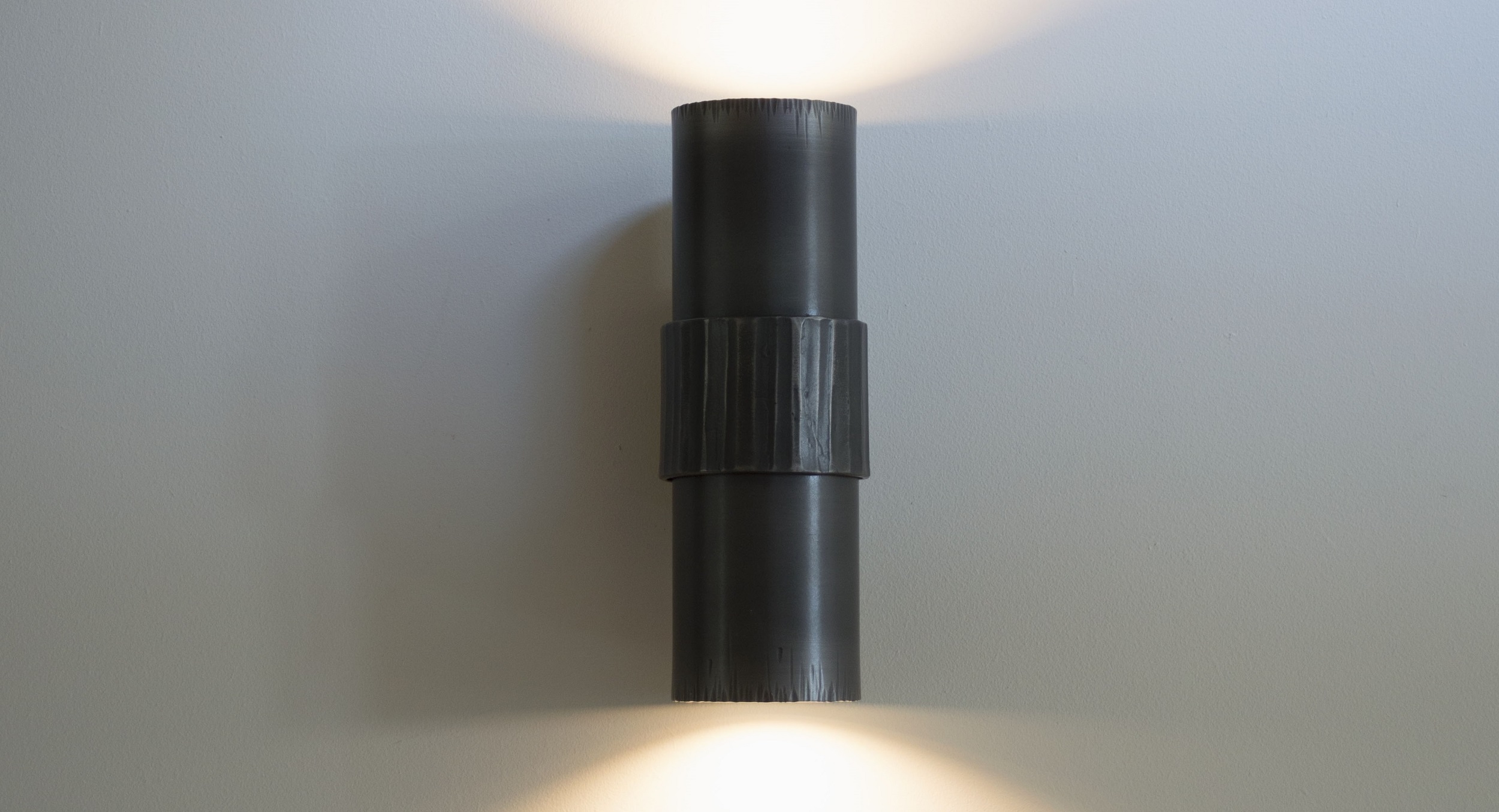 Press release - New up-and-down light is a win-win for wall lighting
Posted by Steph Pollard - 23 August 2018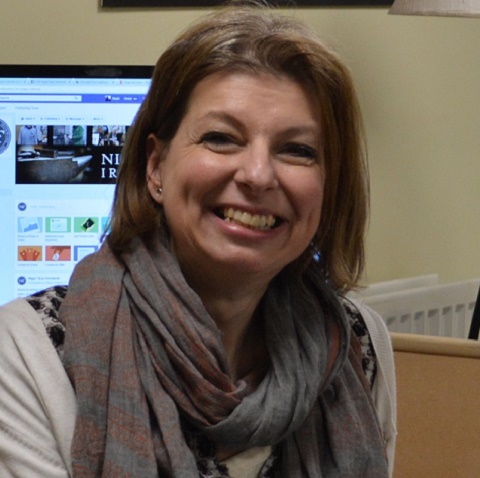 Designer-maker Nigel Tyas has launched a new wall light which directs lighting both upwards and downwards – a win-win for practicality and effect.
The Cubley wall light is a double-ended, cylinder-shaped wrought iron light with a hand-forged decorative central band and hammered edges.
When wall-mounted vertically it provides directional lighting to the ceiling and the floor creating both an attractive accent effect to highlight architectural features, plus a practical source of lighting for, say, a walkway or a side table.
Nigel said: "The compact Cubley is a new feature wall light which joins our extensive range of products designed and made by our small team of blacksmiths.
"This light does a new job for our customers by providing an attractive and practical two-way light especially suitable for rooms such as halls and corridors or in the nooks, crannies and corners of larger rooms, where a bright open light is not needed but a targeted up-and-down accent light is perfect."
The Cubley complements the wall-mounted spotlights, pendant spots and larger wall lights in Nigel Tyas Ironwork's Illions collection. Its decorative band features the metalworking technique which characterises this range. Called 'fullering', it involves hammering and stretching the steel to create a linear texture. The metal is then treated with Nigel Tyas' natural black beeswax finish; and finally buffed and polished to highlight and preserve the contrasts in the pattern.
The Cubley, which measures 195mm long, may also be mounted horizontally, along oak beams for example, to highlight these architectural features.
"This light uses two GU10 spotlight bulbs and, as always, we recommend using LEDs. A GU10 LED bulb is energy efficient, using just 4.5 watts, and gives a warm white light of about 320 lumens strength."
The Cubley is now available to buy direct from the company. Priced £140, it is available from  www.nigeltyas.co.uk/cubley-wrought-iron-wall-light.html or call 01226 766618 or email sales@nigeltyas.co.uk.
Notes to editor
Photograph shows the Cubley wall light hand-forged by Nigel Tyas Ironwork.
Nigel Tyas Ironwork is based in the village of Millhouse Green in the south Pennines near Sheffield.
The small craft company was founded by industrial blacksmith and designer Nigel and his partner Elizabeth Stocker in 2000 and now sells direct to customers across the world. It has built a reputation for quality, authenticity and craftsmanship over the last 17 years and all its original designs are developed in-house by Nigel and the team.
All Nigel Tyas ironwork lights, curtain poles and fire irons are handmade by Nigel and his team of experienced blacksmiths using traditional metalworking tools and techniques. All products carry the prestigious 'Made in Sheffield' mark which recognises the quality of manufactured products and celebrates the company's close association with the city's metalworking heritage.
For further information, please contact Steph Pollard on 01226 766618 / 0776 196 4492 or steph@nigeltyas.co.uk and visit www.nigeltyas.co.uk.