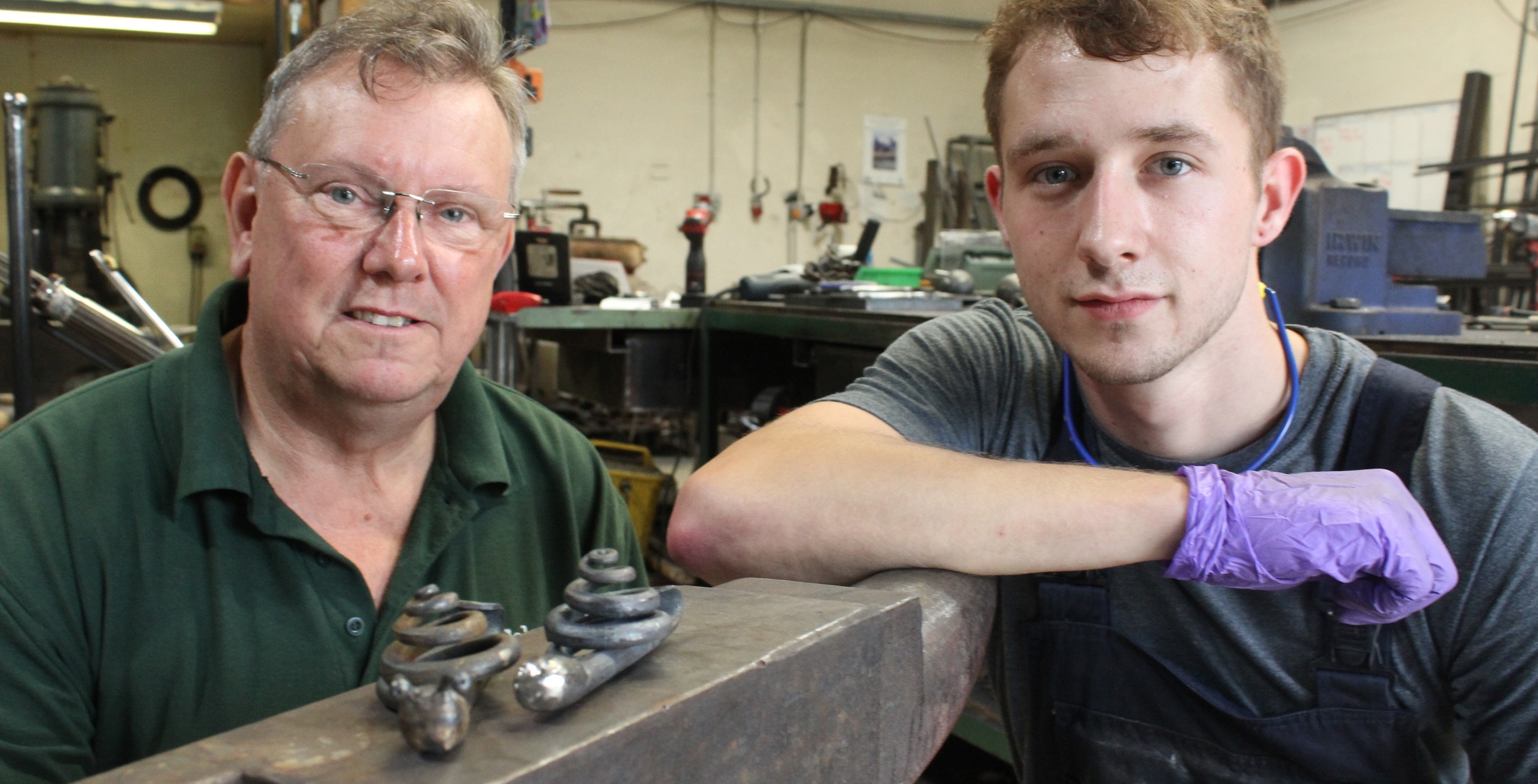 Press release - Blacksmith apprentice makes fast work of handmade steel snails
Posted by Steph Pollard - 16 August 2016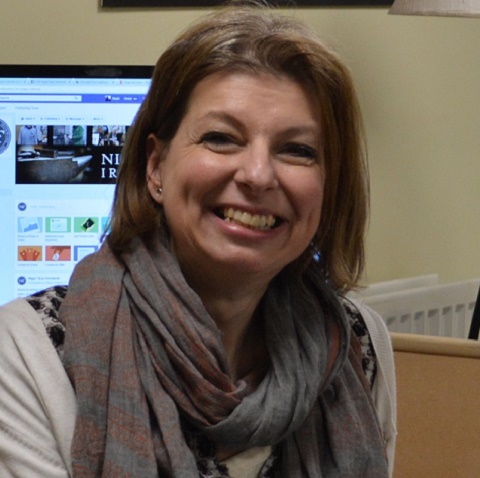 A young blacksmith apprentice has taken the lead on his first manufacturing project launching a brand new product for his employer.
Kieren Stables, who works at Nigel Tyas Ironwork in South Yorkshire, is hand-making 'Brian the Snails' – steely little characters which can be used as ornaments or coat hooks.
The quirky new product, added to Nigel Tyas' range of chandeliers, light fittings, fireside irons and curtain poles, is already proving a hit with customers and attracting attention on social media.
Nigel said: "Kieren has been with us for almost three years now and has really worked hard developing his skills in handling ironwork and helping us to deliver quality hand-made products.
"Until now his main tasks have involved, finishing the pieces made by others – cleaning, fettling, waxing and polishing up products. But he is now developing his skills working in the forge and is being mentored by the whole team to build up his ability and confidence at the anvil.
"He applies a great deal of care and attention to his work and we're delighted to make him lead blacksmith on his first project – the snails are already a big hit in the showroom and on social media."
Kieren, aged 22, joined Nigel Tyas Ironwork in 2013. He said: "I've learned such a lot since I started work here and am still learning.  Everyone in the team has been great. I love getting up in a morning and coming into work – I'm really enjoying doing more in the forge now and making the snails."
All of Nigel Tyas' iron work, including the snails, are designed by Nigel himself and hand-made using traditional ironwork techniques. Steel is heated to 1,000 degrees-plus centigrade in the forge and fashioned into shapes using mostly hand-held hammers, tongs and jigs.
Nigel Tyas is committed to training up new blacksmiths in the ancient craft, having already trained two other employees new to the trade.
He said: "It is really important to keep these traditional skills alive in a mass-produced age. We are committed to tried and tested ways of working and high standards of craftsmanship and every member of the team is involved in passing on skills. We relish taking people on who have the potential to learn the craft."
Nigel started his own career as a 16-year-old apprentice blacksmith with the National Coal Board at Elsecar workshops in the 1970s and worked for large-scale industrial engineering companies in South Yorkshire before setting up Nigel Tyas Ironwork in 2000 with his wife Elizabeth Stocker. The company is based in Bullhouse Mill, in the village of Millhouse Green, near Sheffield.
It supplies professional interior designers, architects, conservation and renovation consultants and electrical contractors as well as property owners. Nigel Tyas chandeliers, light fittings, fireside irons and curtain poles can be found in castles, cathedrals, pubs, hotels, heritage properties and family homes across the UK and abroad.
Nigel Tyas' 'Brian the Snails' are available from the company's showroom. Or call 01226 766618. There is also a chance to see them at Penistone Show, where Nigel Tyas will have a stand, on Saturday 10th September.
Notes to editor
Attached photograph shows Kieren Stables with Brian the Snail in Nigel Tyas Ironwork's forge at Bullhouse Mill, Millhouse Green, near Sheffield. Other photographs of Nigel Tyas and his team at work are available.
A video of Kieren making the 'Brian the Snail' is available here
Nigel Tyas is available for interview. For more information, please contact Elizabeth Stocker on 01226 766618 or sales@nigeltyas.co.uk. Visit www.nigeltyas.co.uk for more information.