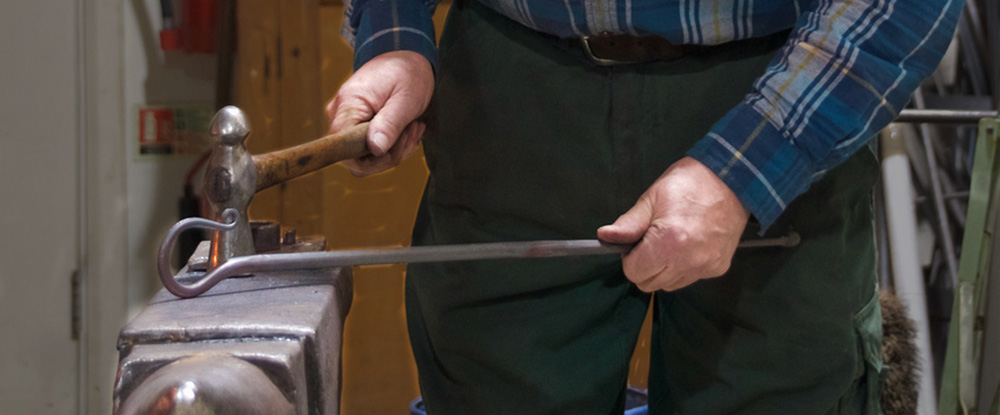 Not just any old iron. Why our metal is a champion of the 'buy once' culture
Posted by Nigel Tyas - 04 June 2020

As Nigel pulls back from the business he founded 20 years ago, read his personal homage to the material he's worked with all his life, wrought iron.
I'm sure you've heard that there's a thing called 'built in obsolescence' where products are made deliberately to last just as long as the bare minimum guarantee they come with. Then break. So you have to buy a new one. Not so at Nigel Tyas Ironwork.
We're all sadly aware we live in a throw-away culture which means we often don't expect things to last. Many of us are conditioned to buy new things on a regular basis; to thrive on spend, spend, spend; always looking for the latest thing, upgrading or just getting bored and fancying something new. That's certainly never been us, at Nigel Tyas Ironwork.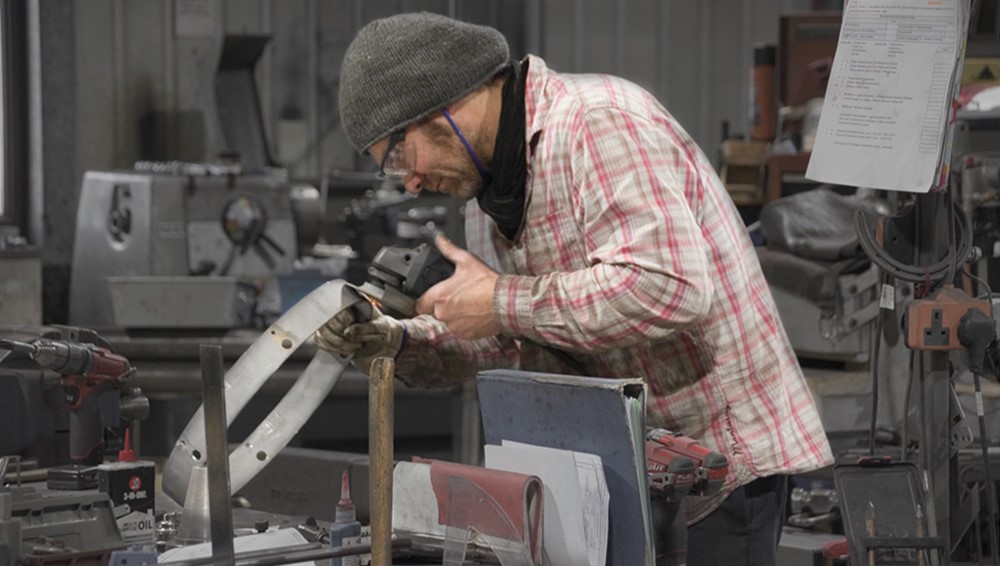 Buying new things is nice of course and I'm not a complete killjoy! But we have always been passionate about providing customers with a choice of stylish pieces which are well-made, fit for purpose and intended to last a good long time. Our lights, curtain poles and homewares are designed and made in the forge by skilled blacksmiths and wired in our electrical workshop too. They come fully guaranteed against defectiveness of materials or workmanship. The whole team is committed to making things to the highest standards of craftsmanship. I know this commitment is being carried forward by Gareth and Dan - it is what they have bought into.
Our customers understand that everything is subject to wear and tear over time and we recommend our metalwork needs a little TLC every now and again to extend its life and maintain the beauty of its patina. A nourishing rub with a little good quality polish should do the trick.
But we're certainly not interested in producing work which 'will do for a bit'. As such our business is a big supporter of the BUY ONCE movement which is growing in strength in response to society's growing awareness of the terrible consequences of short-term, unnecessary, carbon-fuelled consumption and unsustainable levels of waste.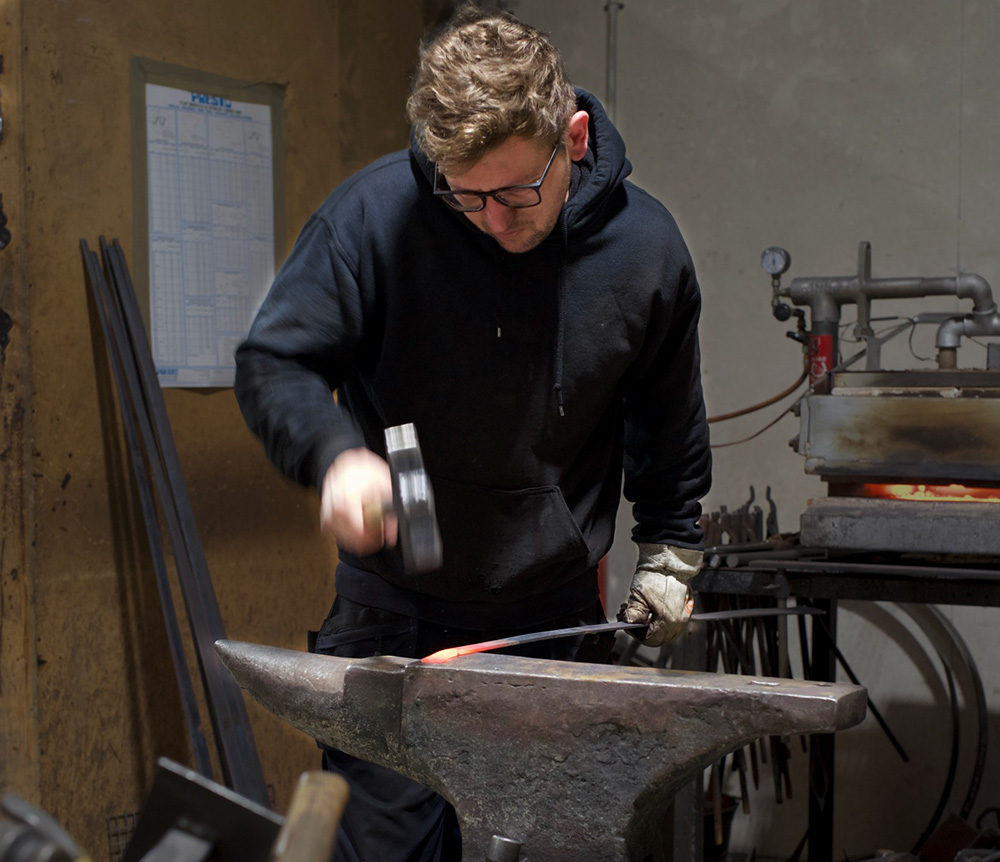 To my mind, modern day 'wrought iron' is a hero material in this context. It's a manmade alloy of iron and a small amount of carbon, more accurately called mild steel. It's given a beeswax protective finish to give it its natural black appearance. Personally I think steel in all its forms is one of mankind's greatest creations! It's the base metal for most modern metal work. Getting the mix of iron and other ingredients such as manganese, cobalt, tungsten and chromium right gives you a good strong steel, a magnetic steel, a cutting-edge steel and a stainless steel – a steel fit for any purpose, in fact. It's lighter than iron ore, rust-resistant and can be malleable, cut or cast.Iron and iron alloys account for over 90 percent of worldwide metal production and have been used for centuries to craft objects which we need to last. From ships' hulls and car bodies to cutlery; structural beams to belt buckles.
Steel endures and then, at the end of its life, can often be recycled. Metal can be melted down and re-used. Worst case scenario if a discarded steel product does end up left in our environment (which it shouldn't) it may not look nice, but nature takes it back and it doesn't pollute habitats and harm wildlife or degrade into micro plastics and poison sealife. We love steel products, we hate come-day-go-day single-use and poor quality, carelessly-produced plastic goods.
I learned my metalworking skills as an apprentice blacksmith with the National Coal Board in the 1970s. We made harnesses for pit ponies, tracks for underground railways and various other engineering parts. Every item was certainly made to last. The boss said it should. And I did as I was told. Today, all Nigel Tyas ironwork products are individually made using traditional methods and modern technology. Size, form and finish may vary slightly due to their handmade nature but they are all made to last. We are proud to be able to throw our weight behind the principle of Buy Once.
NB: Please note that our wrought iron products are for interior use only and should not be exposed to excessively cold and damp or humid conditions. Our lighting, as with all electrical fittings, should be installed by a qualified electrician. See our full product information and guarantee and guidance here.
Photography courtesy of Adrian L James.