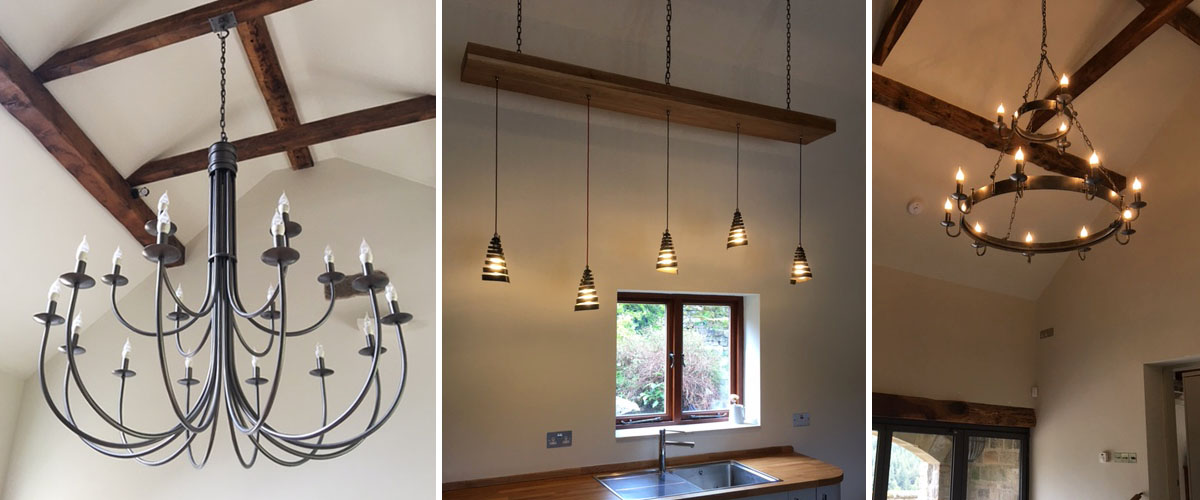 Case study - Storey House Farm on the Yorkshire Moors
Posted by Steph Pollard - 17 October 2017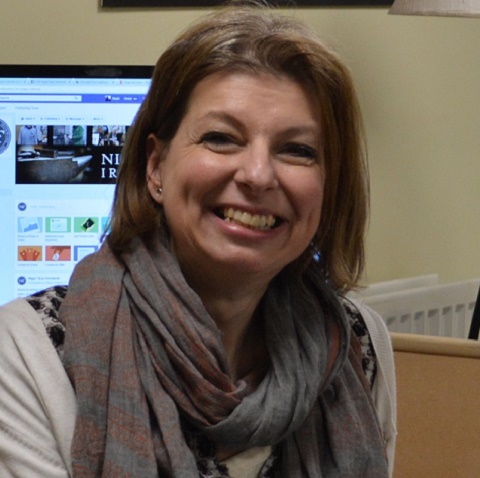 A chandelier which would be the perfect partner for a beautiful modern staircase wasn't a tall order for Nigel Tyas Ironwork. Find out how a Yorkshire couple chose our lights to finish off their handsome farmhouse extension.
---
Ian and Catherine Brookes had a bright idea when they decided to build an extension which connected their 19th century farmhouse with the holiday cottage which stands beside it.
They wanted to be able to use and enjoy the two properties as one, when they have their own family and guests to stay – so they don't have to run outside in all weathers! And, have the option of locking off the two buildings to provide private accommodation for themselves and their paying guests when the cottage is rented out.
Ian says: "We basically filled the gap between the two properties creating a great new space for spending time with friends, and we call one of the rooms in the extension, the barbecue room, as it has wall-to-wall sliding glass doors along the wall opening onto the terrace. We love it."
Central to the Brookes extension project was a large sweeping wrought iron staircase topped with mahogany hand rails - created by award-winning staircase designers Bisca of Helmsley.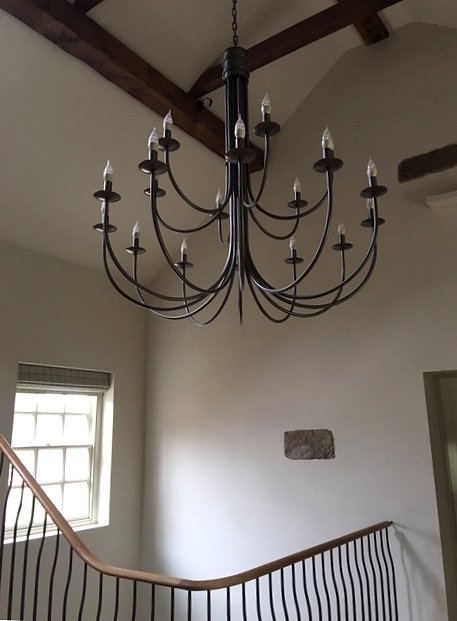 The couple then sought impressive light fittings which would match this handsome masterpiece and hold their own in the expansive, new, triple-height room space.
"Nigel Tyas Ironwork kept popping up as we began to search online and we were immediately drawn to their large Hartcliff chandelier as it seemed to us to be both classic and yet modern too. Not fussy but elegant and attractive. We thought it would be perfect fit to hang above our staircase."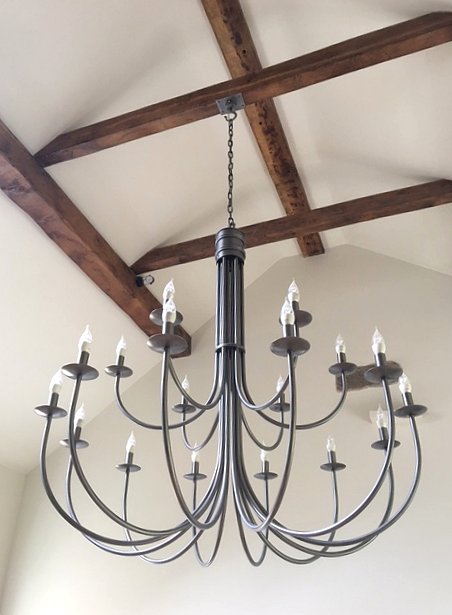 The Brookes now have an 18-light two tier Hartcliff chandelier in their stairwell and a second 12-light two-tier traditional chandelier above the table in their double-height barbecue room.
It was while the couple were visiting our showroom, that a further light caught their eye.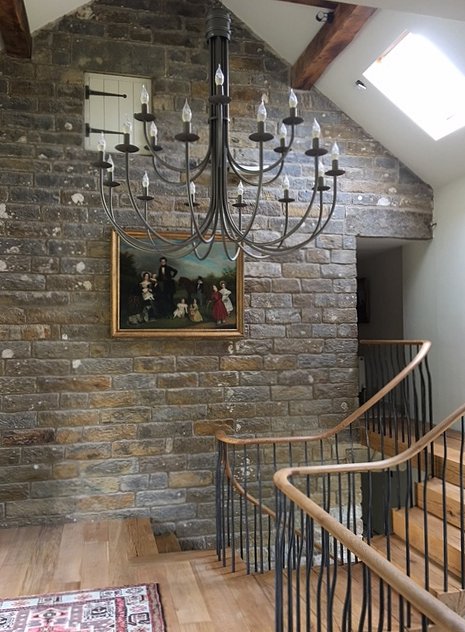 "We were very pleased to be one of the first customers to be shown a new Nigel Tyas Ironwork design - the Bretton pendant light. We liked it straight away. It is so distinctive and yet doesn't clash with anything either."
The Bretton, designed by Nigel Tyas blacksmith Simon Duerden, is composed of a tapered strip of steel in a conical shape over an LED bulb, and suspended on braided cable in a choice of colours.
The Brookes bought five of these lights each with a different colour cable and hung them at different heights from an oak board, which was suspended in turn by chains from the ceiling. The striking montage hangs over worktops in the kitchen area to the side of their new living space.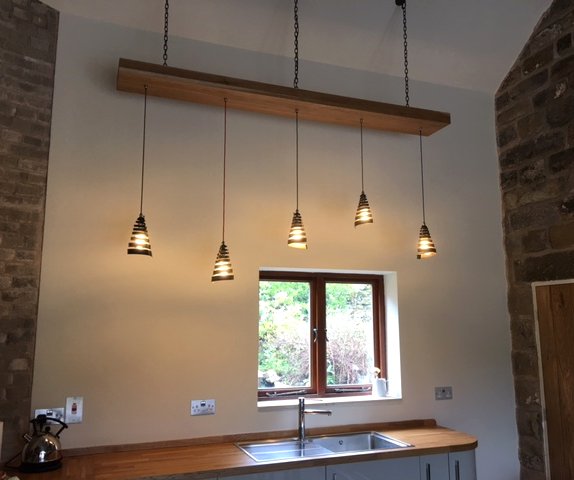 "We played with the fittings to create our own feature and I have to say the Bretton lights always attract the attention of our visitors and everybody comments on how good they look."
Thanks to the Brookes for sharing an insight into their innovative extension which is packed with style and bold interior features – all within the beautiful setting of the Yorkshire Moors National Park.
To find out more about their staircase visit www.bisca.co.uk/
To enquire about the holiday cottage, near Pickering, visit www.storeyfarmcottage.co.uk/