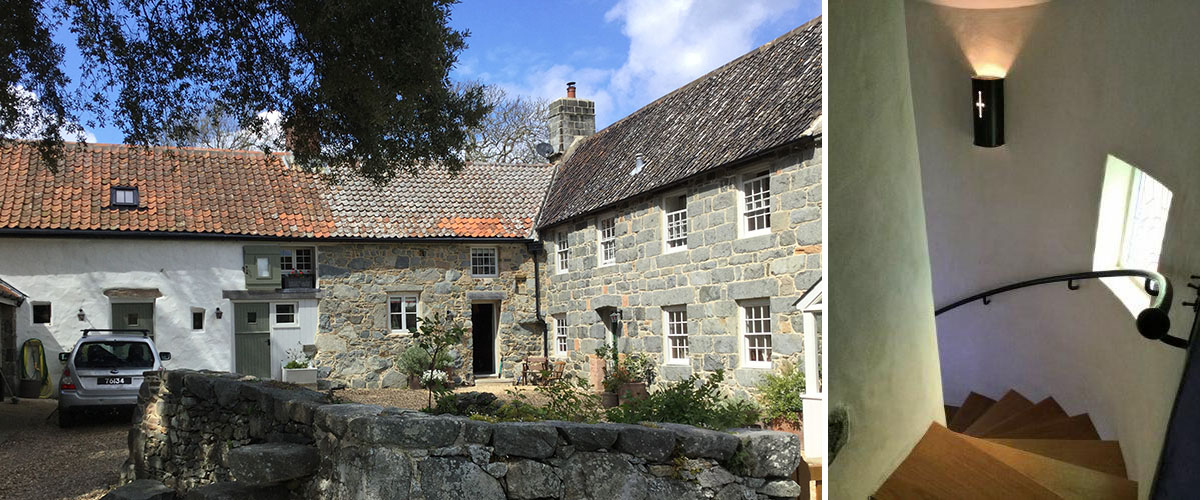 Case study - St Briocq - A Guernsey Retreat
Posted by Steph Pollard - 20 July 2017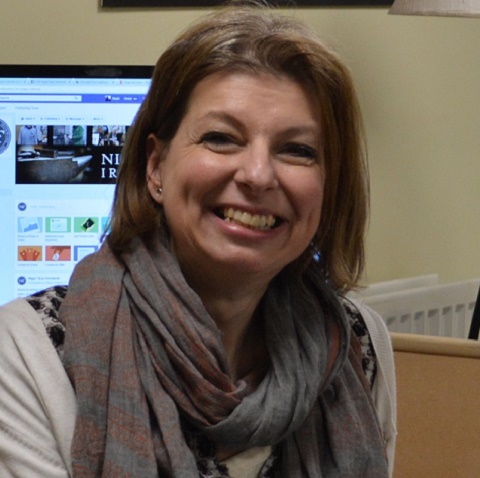 When Alison Cook decided to move to a farmhouse in Guernsey with her partner John, she knew exactly where to come for wrought iron lights and fittings for their new home.
Alison says: "Many years ago I used to live in Upper Midhope, a tiny hamlet in South Yorkshire, and had Nigel Tyas Ironwork right on my doorstep. I've been buying stuff off Nigel since then; and I've moved house quite a bit, so have kept going back for more. Once you've found something good you stick with it don't you."
Alison and John moved into their listed farmhouse in the beautiful countryside setting of St Pierre du Bois on Guernsey in 2013. Parts of the property date back to the 14th century and the couple camped out in one end of it for about two years while they lovingly restored the building, which had been gently falling apart over many years.
"It was a big job and it took a very long time for us to stop tasting the lime plaster dust in the air," says Alison. "But it has all been worth it. One thing is for sure, we certainly won't be moving ever again!"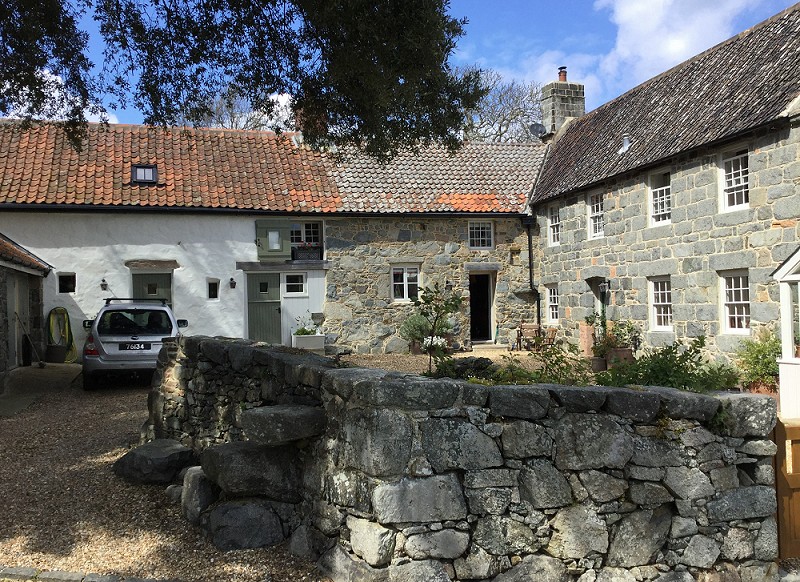 Alison had been holidaying in Guernsey for 30 years before she decided to move there and John is a local, what she calls a 'Guern'. Between them they have six adult children and have created a family home for many more holidays to come.
Their farmhouse, called St Briocq, reflects their combined style, bringing together all the things they love, with an eclectic mix of additional antique, vintage and modern furniture bought from auction houses on the island.
"Guernsey is only 7 miles by 3 miles so there aren't lots of furniture stores. It's the auction houses we've been to, to build up our home."
To complement the rustic characterful interior Alison and John have created, the couple have bought several Nigel Tyas Ironwork products.
They chose our Emley wall lights in a natural black finish with fluted white glass shades for use throughout the house.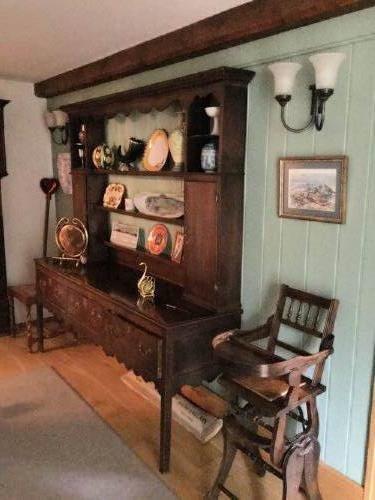 And, the garden room, with its family heirloom rocking horse in pride of place, is hung with Holmfirth pendant lights, fitted with hand-spun brass coolie shades.
A striking arrangement of three pendant spotlights, with their satin-finished hoods and tiny copper rivets, hangs over the well of their wooden staircase.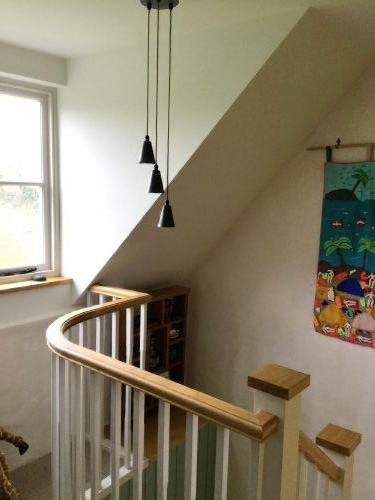 A second newly-restored Tourelle stairway on the side of the farmhouse features a Nigel Tyas Arrowslit wall light which creates a dramatic light effect on the plastered wall of this authentic French-style feature.
Alison says: "We had to re-build the Tourelle, which is a traditional half-tower on the side of the house encasing a stairway. When we started excavating for the new structure we found the archway remnants of the previous tourelle which we think disappeared about 400 years ago."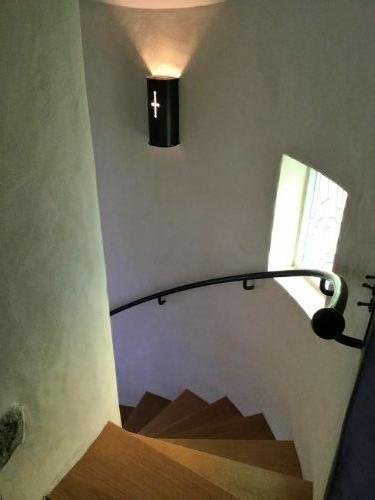 A selection of Nigel Tyas' solid wrought iron cottage poles with Shepherd's Crook and button finials were also chosen by Alison and John for the stone-framed windows of their farmhouse. And these have been hung with beautiful handmade curtains sourced from a Guernsey company.
The bathroom, featuring a traditional copper bath, is finished with a handsome hand-forged Nigel Tyas mirror and two curly Nigel Tyas hooks are fixed to the back of the door.
Finally, a Hepworth standard lamp stands in the lounge to create attractive light for Alison and John when they slump on their settees ready for a well-earned rest.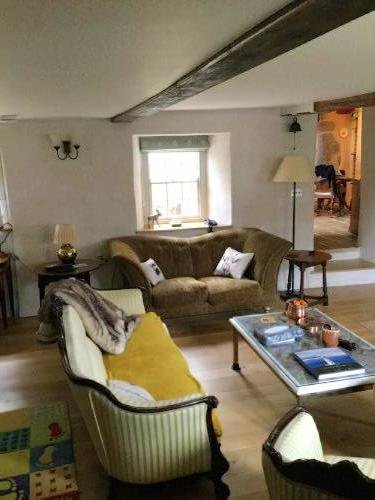 Alison says: "We knew exactly where to go for our lights and ironwork when we bought the farmhouse and we love all our Nigel Tyas purchases. There are plenty of other rustic wall lights and so on available on the market. You see them in pubs and all over, but they just don't compare to Nigel Tyas' work. The quality; the weight, what I call the heft, and the finish are just excellent. We wouldn't go anywhere else."
Here at Nigel Tyas Ironwork, we think the St Briocq farmhouse is a joy to behold and we are very proud to be just a small part of it.
Steph Pollard, 2017