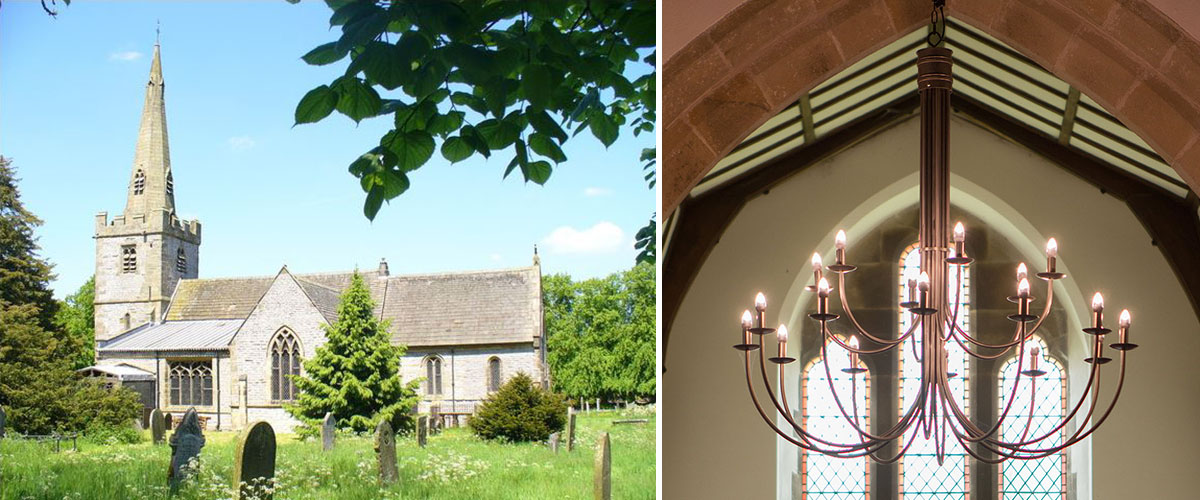 Ancient and Modern - Monyash parish church, Derbyshire
Posted by Elizabeth Stocker - 01 October 2017

When Sheenagh Mudford wanted to give something to her village church in memory of her late husband, Richard, we were honoured that she chose a Nigel Tyas chandelier.
---
Monyash parish church in the Derbyshire Peak District dates back to 12th century and is a grade II* listed building. It contains many fascinating features including an ancient wooden chest originally for the storage of vestments and alter plate; a 15th century stone font carved with a lion and a lamb; and a handsome wooden funeral bier bequeathed to the church in 1947 which has been converted into a striking table by parishioners. And, in the garden by the south porch is a yew tree said to be one of the oldest in the country, dating back to Saxon times.
Sheenagh says: "I wanted to introduce something in memory of my husband of a permanent nature into the village of Monyash. I found Nigel Tyas on the internet and thought how wonderful it would be to have one of the chandeliers he produces in his workshop in the church. I especially liked the fact that it was made in Sheffield. It was perfect."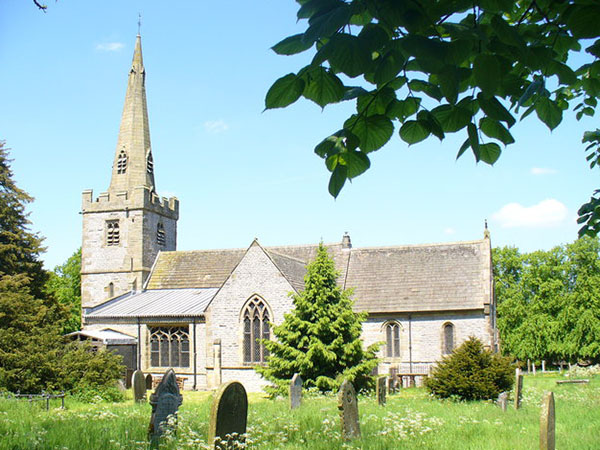 Sheenagh talked to Nigel and the team about the size and height of the space and ordered a two-tier 18-light Hartcliff chandelier in light burnished steel weighing about 30kg and measuring about 1.6 metres across.
The chandelier required some careful lifting into position and Nigel devised a special hoist to work with the electrician to get the light up and installed. It now hangs in place above the central aisle in the nave and radiates lights from 18 low-energy 4watt LED candle bulbs.
Sheenagh says: "It was the most huge parcel when it arrived and it was a bit difficult to get through the door. When we unwrapped it and I saw it, I thought it was even more splendid in real life; because I hadn't seen it before, only in pictures. I absolutely love it. When you come into the church on a cold day in the middle of winter when the skies are dark and put the lights on – and all those bulbs light up, it's very emotional and its very beautiful."
You can watch our video interview with Sheenagh about the Monyash chandelier below :
We'd like to thank Sheenagh for her very special commission to add a commemorative chandelier to her parish church and we hope the congregations of St Leonard's enjoy fellowship and worship in their beautiful church for many centuries to come.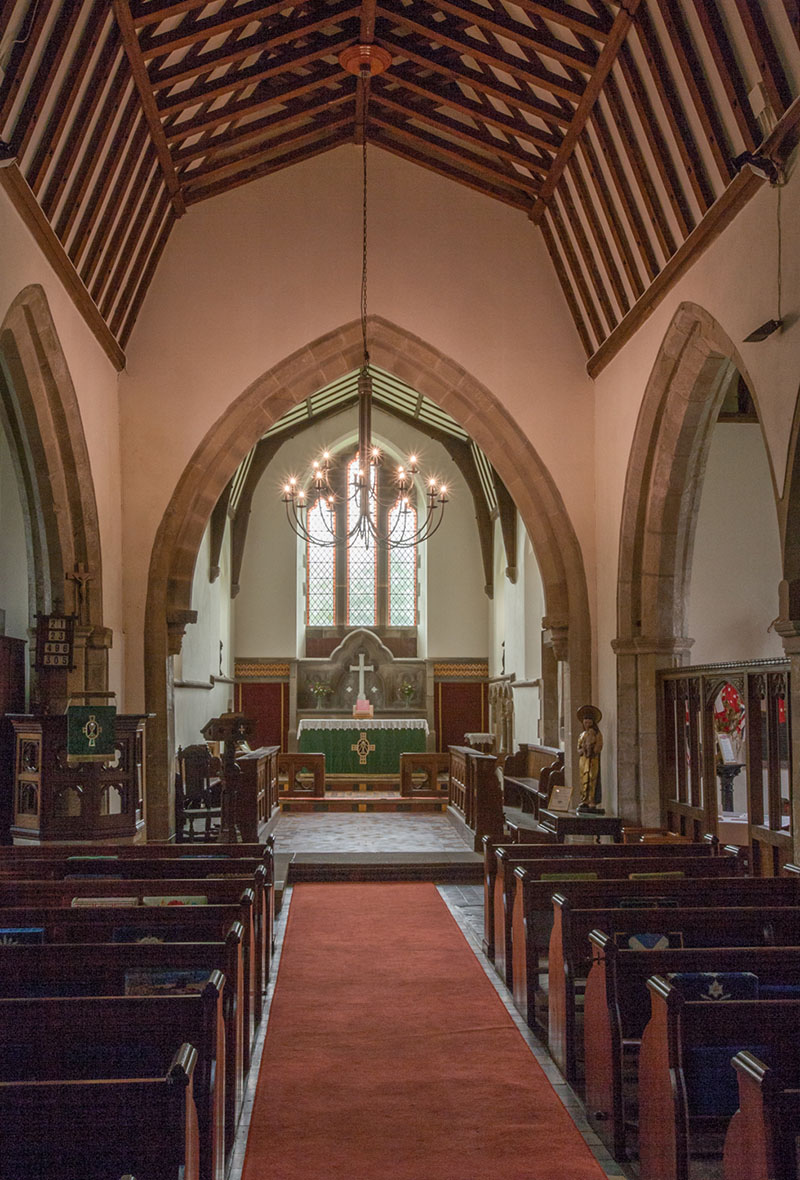 [ First image of St. Leonard's Church, Monyash courtesy of Colin Smith via Wikimedia Commons. ]