---
Client Brief.
At the beginning of this century, this impressive Grade II Listed property was in poor condition and the present owners, Mr and Mrs Emberson, have recently finished an ambitious project of sympathetic renovation and refurbishment.
Nigel Tyas Ironwork was asked to design and supply most of the light fittings for this labour of love.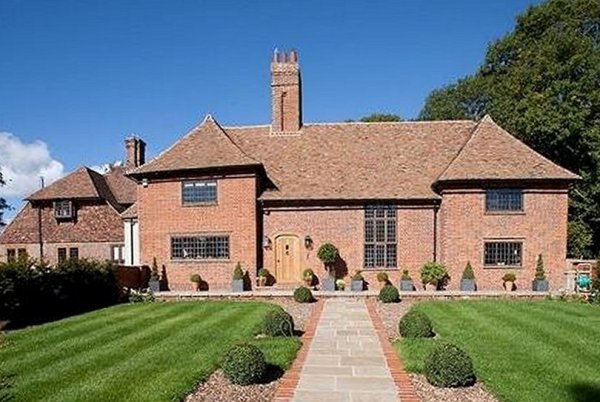 The house today
In-depth Case Study.
The Embersons first contacted Nigel Tyas Ironwork in September 2011 looking for a range of lights which would be in keeping with their beautiful home. They liked the work we were doing and so arranged to spend a day with us the following week to discuss the project.
During the day, they gave a brief outline of what they were looking for. As well as needing some of our standard lighting, they also wanted some bespoke lighting. They also discussed their thoughts about styles of lights and chandeliers that would fit in with the kind of ambience they wanted to create in their home.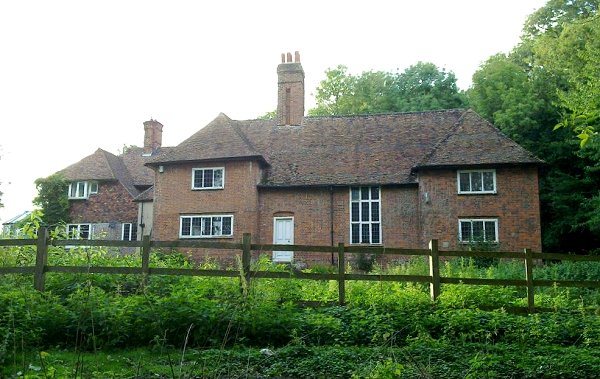 The house before renovation
They had brought various drawings and photographs with them to illustrate the areas they wanted lighting fittings for, and spent a couple of hours looking at the lighting designs in our showroom, trying to get a feel for what would be suitable. They also discussed the bespoke items they wanted and agreed designs and prices. We talked about the timescales and which products would be needed first - so that they could be made, shipped and then fitted in the rooms in the order of their scheme of work.
The main hall during renovation
Two weeks later, they made their first order for kitchen, dining room and sitting room lighting. The further main orders were to be staggered over a twelve month period, with smaller additional items such as lamp shades supplied when the colour schemes had been decided.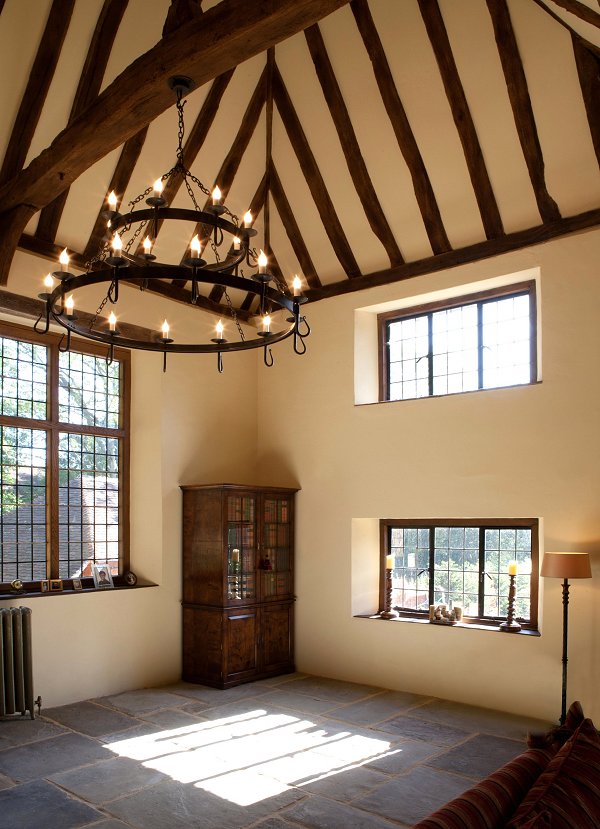 The main hall following renovation showing bespoke two-tier 1500mm diameter Shepherd's Crook chandelier
The second phase of the project started in October 2012 with an order for chandeliers and wall lights throughout the house. These were sent out in three consignments over a twelve week period. A further order was placed in 2013 for the remaining items and the project was completed in February 2014.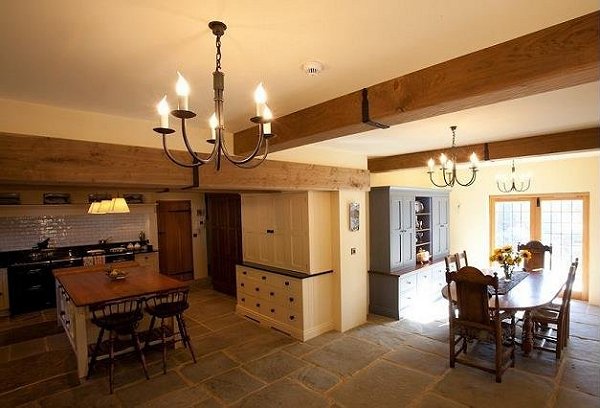 The kitchen renovation
Over the course of the two years, Nigel Tyas Ironwork supplied the project with chandeliers, pendant lights, wall lights and kitchen cabinet door knobs from our standard range of designs, and designed a bespoke chandelier and a coat rail. The bespoke chandelier design, the shepherd's crook chandelier, is now part of our standard range and has proved popular with our customers.
Nigel Tyas, 2015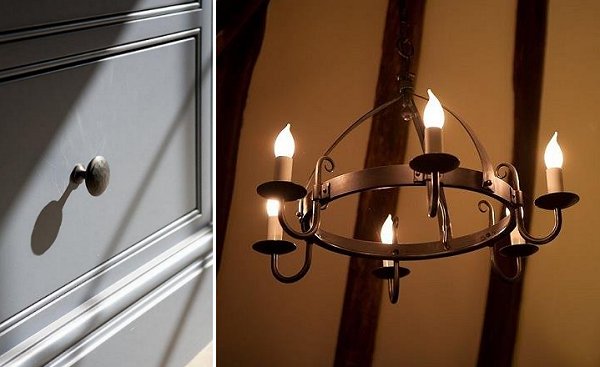 With grateful thanks to our lovely customers for allowing us to photograph their beautiful home. It was a pleasure to work with you and to have a small part in such a special project.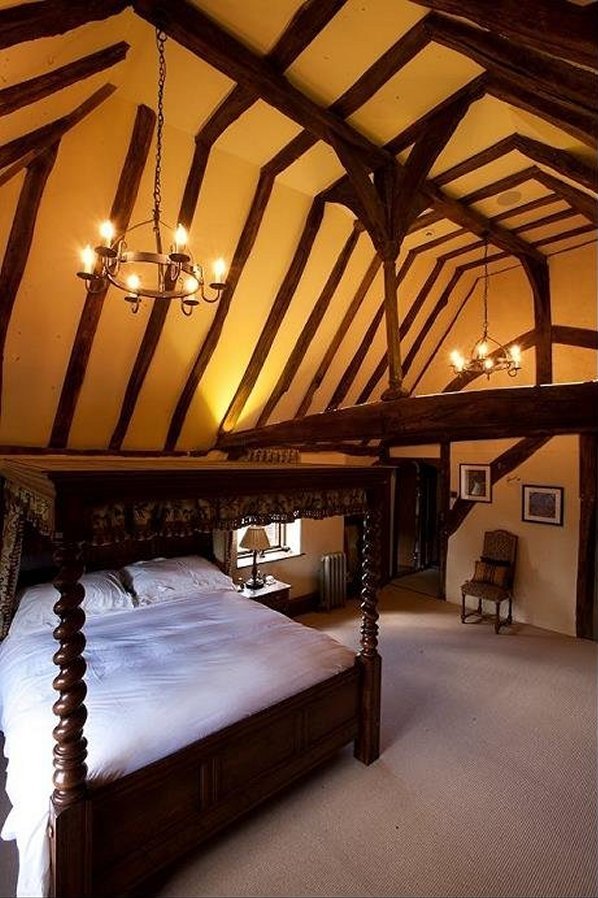 The main bedroom renovation