---
When Mike Spencer-Nairn and his family decided to build the cabins, they were determined to create beautiful and characterful interiors to match the splendour of the surrounding countryside - and they didn't want to compromise on quality and style.
All the cabins were hand-built by master craftsmen using the finest Western Red Cedar logs, sourced from a sustainably-managed forest in British Columbia, Canada. Each log is a different size and shape and they were all carved, worked and fitted together by hand, not one of them going through a sawmill. This ensured they retained their natural beauty and rugged surface – complete with irregular bumps and grooves and knotty sticky out bits! It all went to create a gorgeous, authentic, chunky log cabin look for Eagle's Brae's guests. BUT it certainly presented quite a challenge when it came to fitting curtain poles and wall lights.
That's where Nigel Tyas Ironwork came in . . .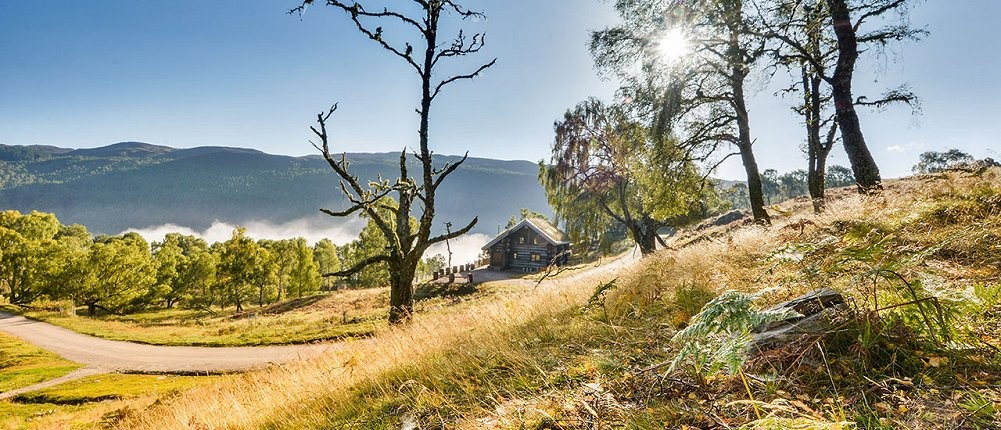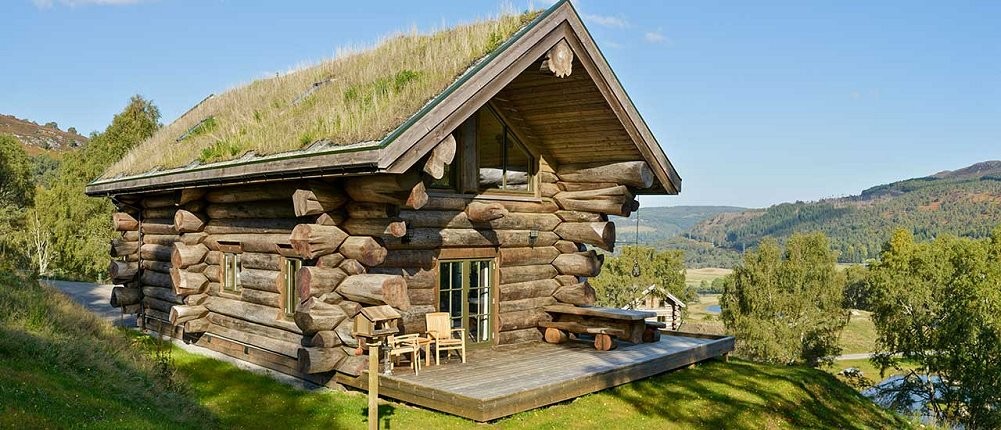 Mike said: "Our hand-built cedar log walls gave us the look and feel we wanted to achieve for our cabins, but we realised it presented us with a real challenge when it came to thinking about fixtures and fittings. We needed them to be attractive and robust but mostly we needed to be able to fix them up firmly and safely to our very irregular walls.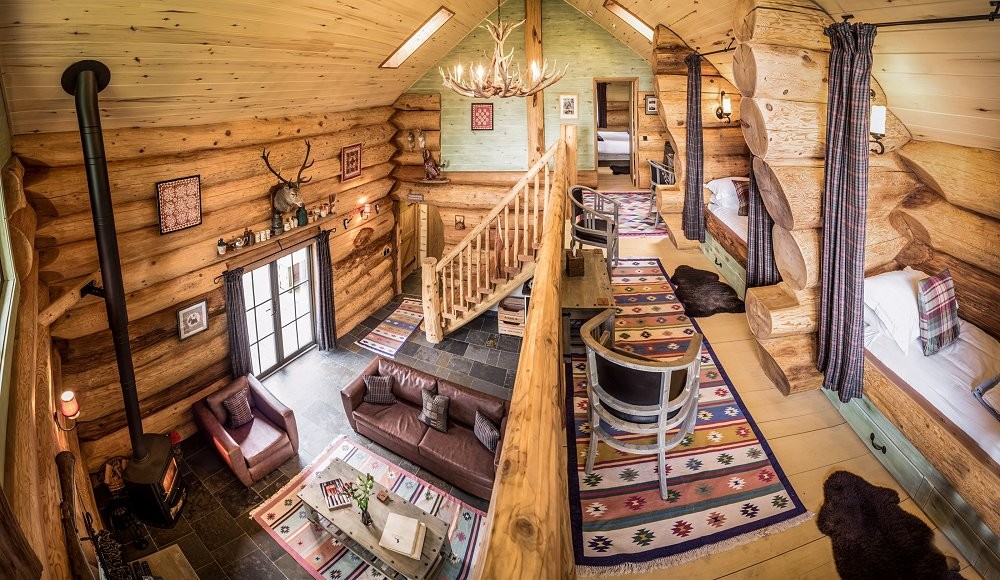 "At first we were stumped as to how to approach this but Nigel Tyas Ironwork came up with the solution every time."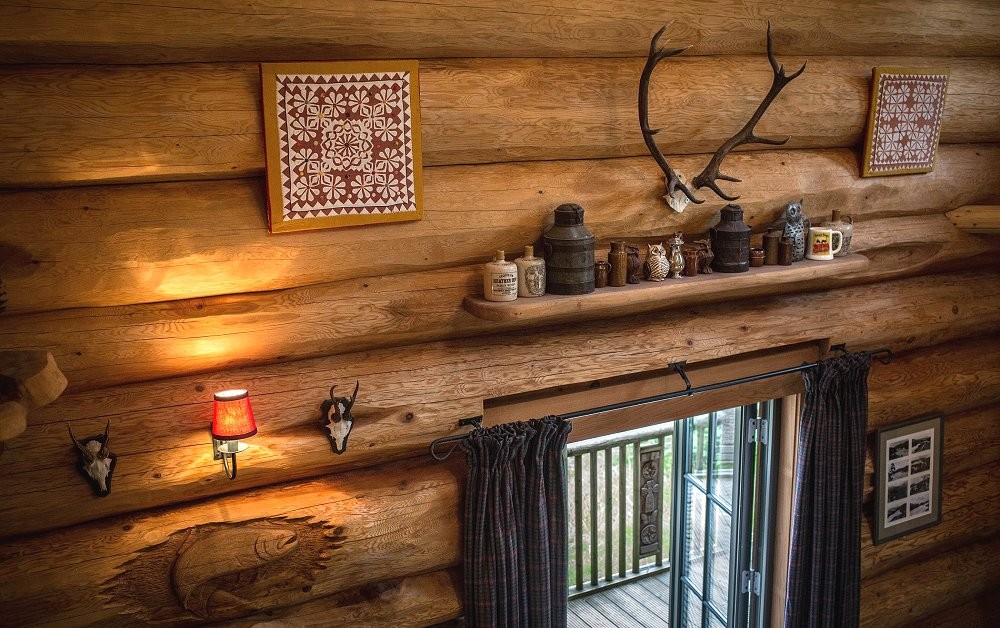 Nigel and the team liaised directly with Mike to measure and custom-make individual brackets and fixings for every single curtain pole in Eagle Brae's seven cabins. Our blacksmiths adapted some brackets to fix to the ceilings as well as to the walls; and customised the backplate fittings of the wall lights Mike chose for his holiday lets.

Mike chose 22mm diameter traditional curtain poles with Shepherd's Crook finials to complement a selection of single Emley wall lights – all in our natural black finish.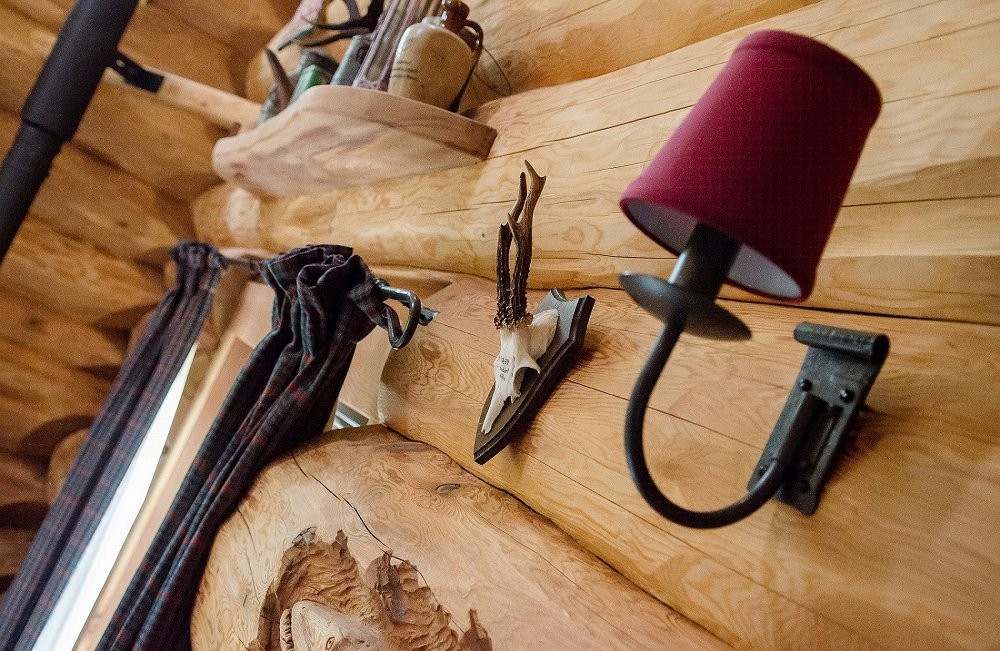 Mike said: "The team at Nigel Tyas was brilliant and everything fits and hangs perfectly. The wall lights and curtain poles complement our log walls and cabin décor beautifully.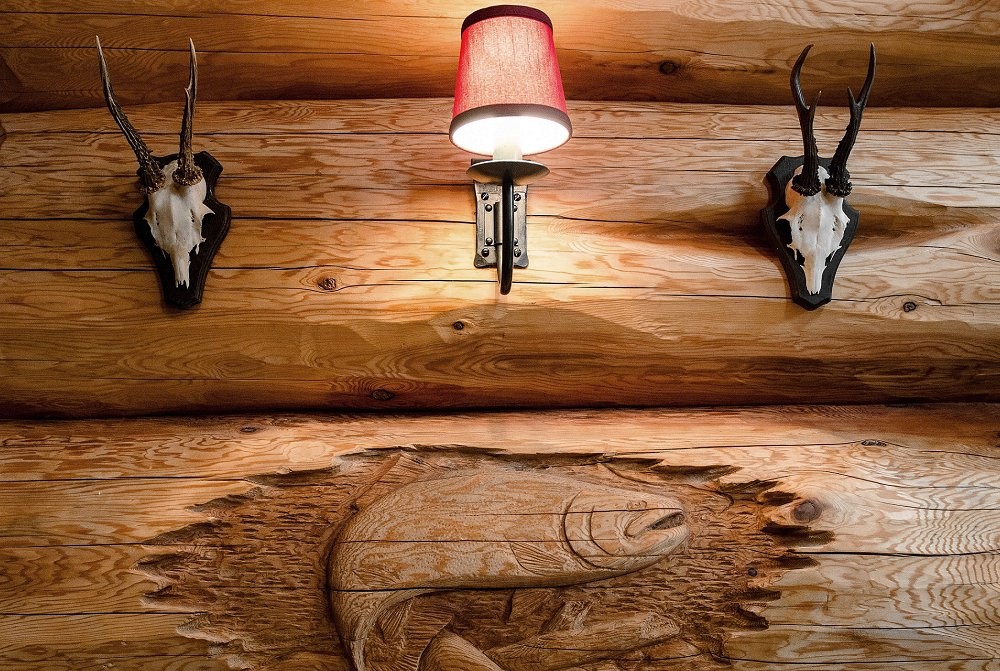 "Our guests certainly love the finished product and business is going really well. So well in fact, that we plan to build three more cabins next season and we will certainly be coming back to Nigel Tyas for our ironwork fittings."
Nigel Tyas, 2017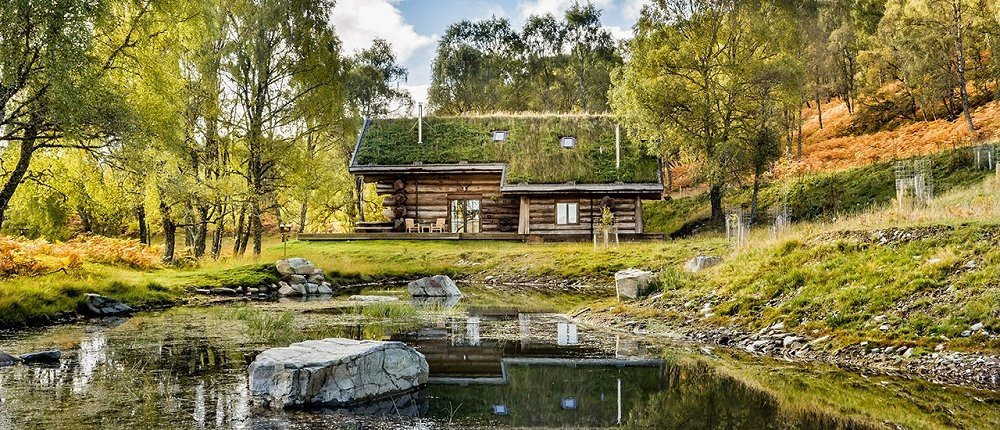 To find out more about the Eagle Brae luxury accommodation and book yourself a break in beautiful surroundings visit : www.eaglebrae.co.uk