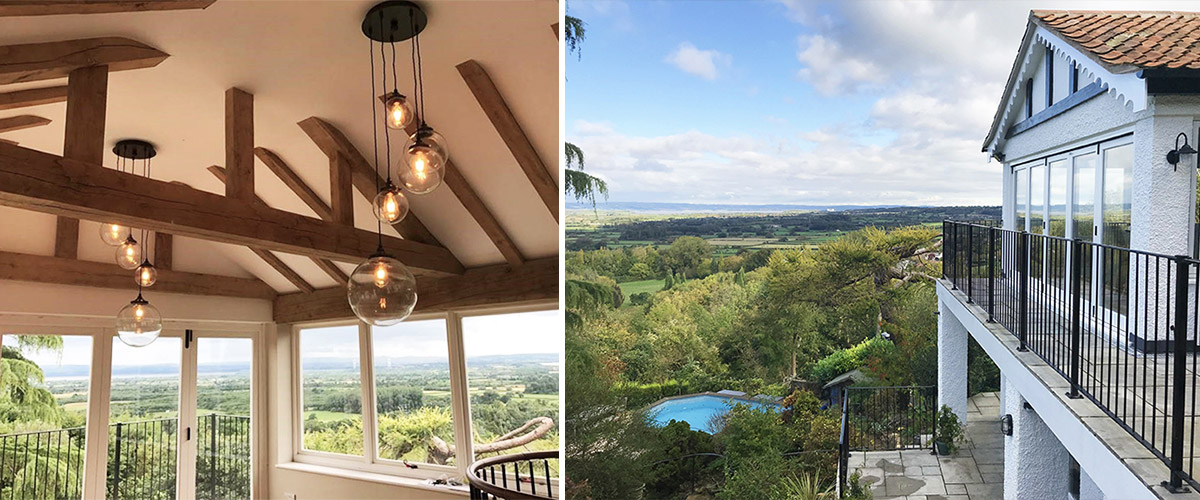 Case study - A Home with a View in Gloucestershire
Posted by Elizabeth Stocker - 13 September 2018

There are so many interesting aspects to Alison's home that it's hard to know where to look first.
When you can tear yourself away from the amazing views, and the beautiful garden, you can then enjoy the stylish interior – featuring our lights. Here is a little tour …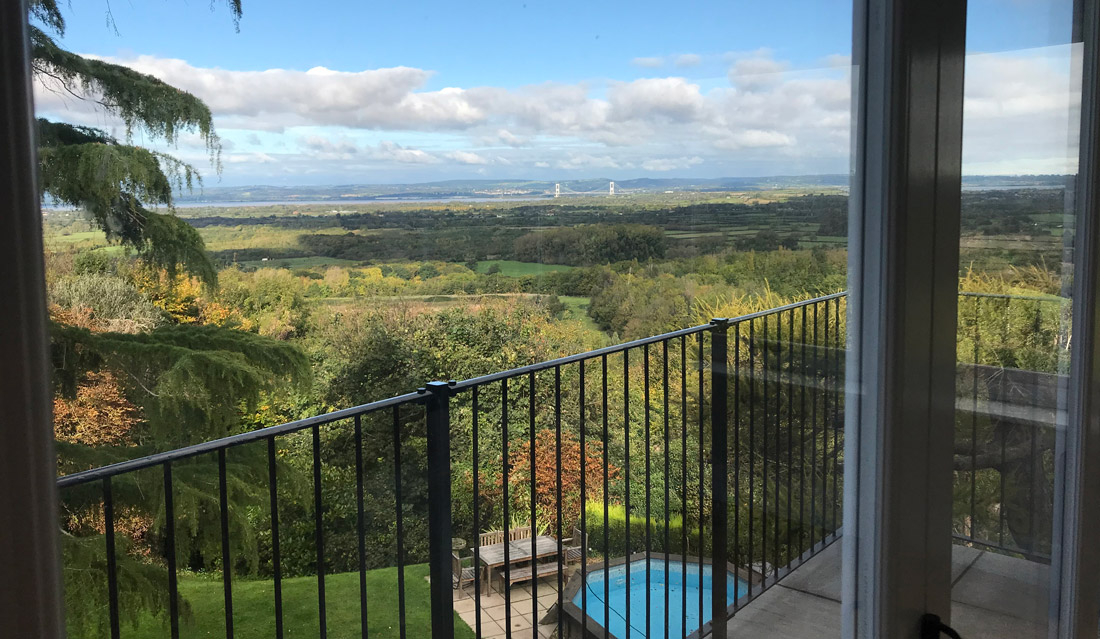 Alison sees the sun rise and set from the windows of her Gloucestershire home which look both east and west towards the Severn estuary and beyond to the hills of Wales.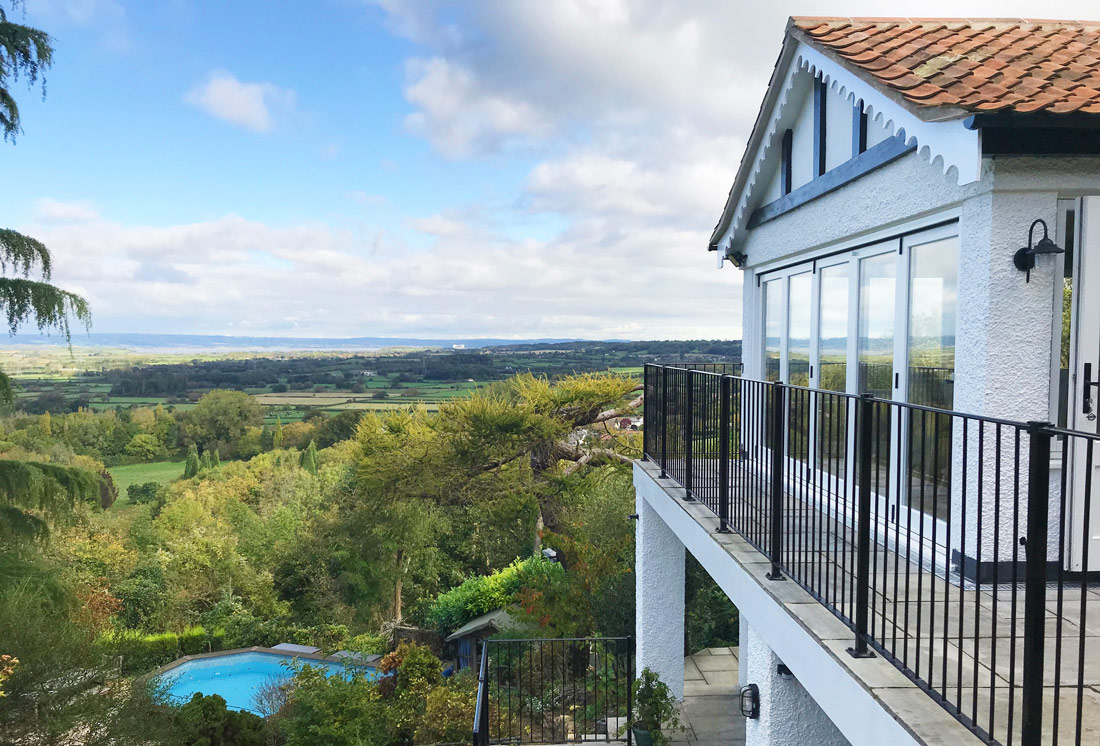 The property is on the outskirts of Bristol in the village of Almondsbury in a little community called Knole Park. Once a Roman settlement (hence its high position and stunning outlook to secure those long-range views of that estuary!) Knole Park was more recently part of a country estate with a large manor house, now demolished.
Today, it is a cluster of 18 unique detached houses which share ownership of their own road and village green for communal use. The residents hold collective meetings to administer their shared property, be neighbourly and organise events. Most of the houses were built in the 1920s and each is very different. It's a community of individuals.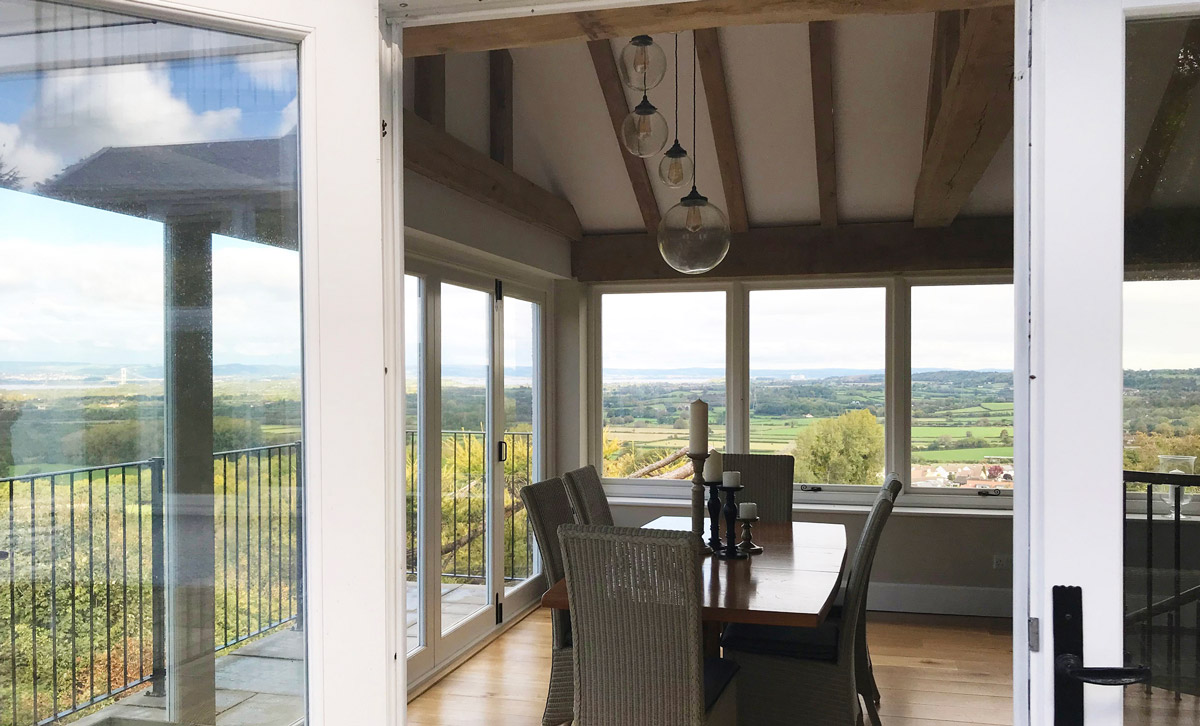 Alison says: "It really is the most amazing place to live. You don't just buy a house here you buy into a lifestyle. We've been here 15 years and we love it. We all know each other and it is a real community."
There's also a lovely quirky history attached to Knole Park which the residents love. This is the story of a fake princess called Princess Caraboo. In 1817, plain old Mary Willcocks, as she was really called, wandered into Almondsbury as a disorientated beggar wearing fine silk clothes and kidded everyone in town that she was a shipwrecked royal from an exotic island. She lived the life of a revered aristocrat at Knole Park's big house for several weeks until she was unmasked as a cobbler's daughter from Devon and left for the USA in disgrace. Unabashed, she did return to the UK, married and worked as a seller of leeches to Bristol Royal Infirmary until her death in 1864. (The Hollywood film Princess Caraboo tells this story!)
Nowadays Knole Park is a bucolic haven for less regal but more contented folk. Alison, a graphic designer, loves the location and the layout of her home. She did not want a cluttered, heavily decorated interior, and has always been keen to make the most of the property's interesting architecture and natural light.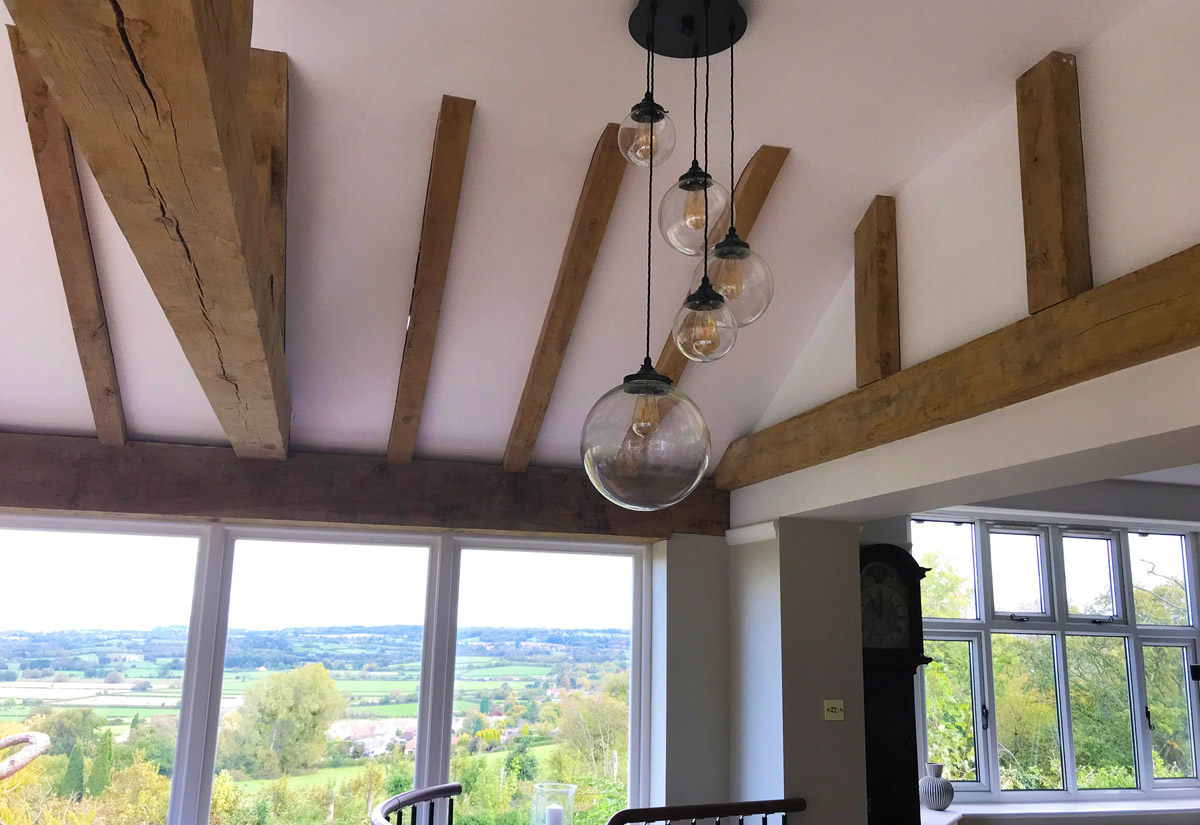 She came to Nigel Tyas Ironwork to purchase bold lighting which would complement the open beamed ceilings and her eclectic mix of classic and contemporary furniture. Clean lines, space to live and interesting features characterise her lovely home with stunning views.
Alison says: "Nigel was so lovely to do business with and so helpful when we were deciding about our lights."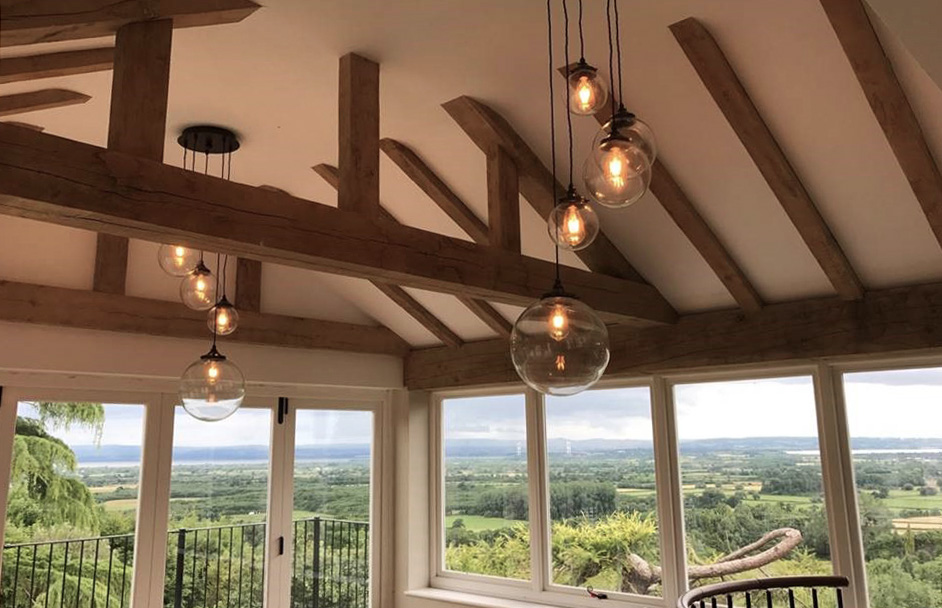 Alison chose two Broadstones 5-light pendants to hang in her large dining / living room and a bespoke 5-light globe pendant light to hang in front of the hearth. This light was designed by Nigel in conversation with Alison, to complement the Broadstones lights, and provide a real focal point above the lounge area of the house.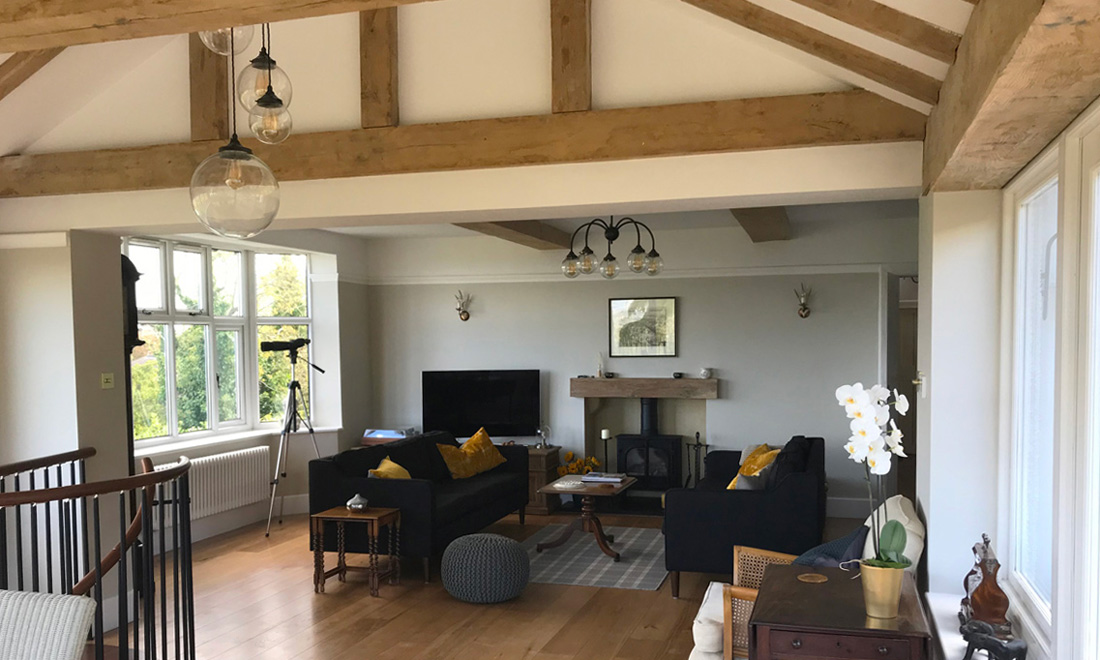 Alison says: "Lots of people are very complimentary about the lights and we pass Nigel Tyas' details on. We will always be happy to continue to do so."
Alison also opted for a Holmfirth pendant light with a clear prismatic Railroad shade to hang in the bathroom near a rather lovely free-standing traditional copper bath.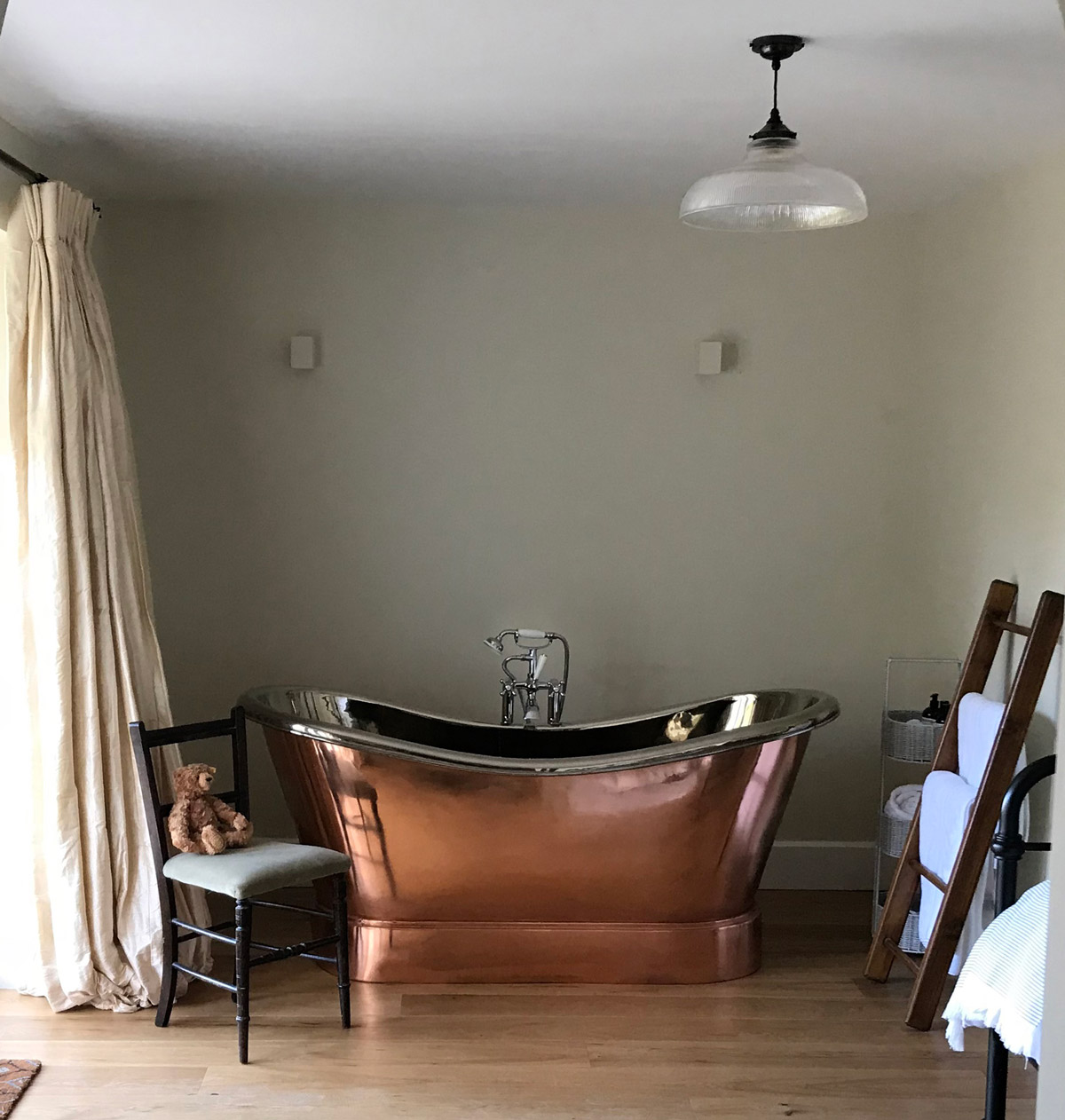 All in all, we think Alison's home is a delight – and we really appreciate seeing her photographs of our lights in situ.
We hope that Alison's dogs, Ivy, the working cocker spaniel and Roydon, the long-haired miniature dachshund, like our lights too!