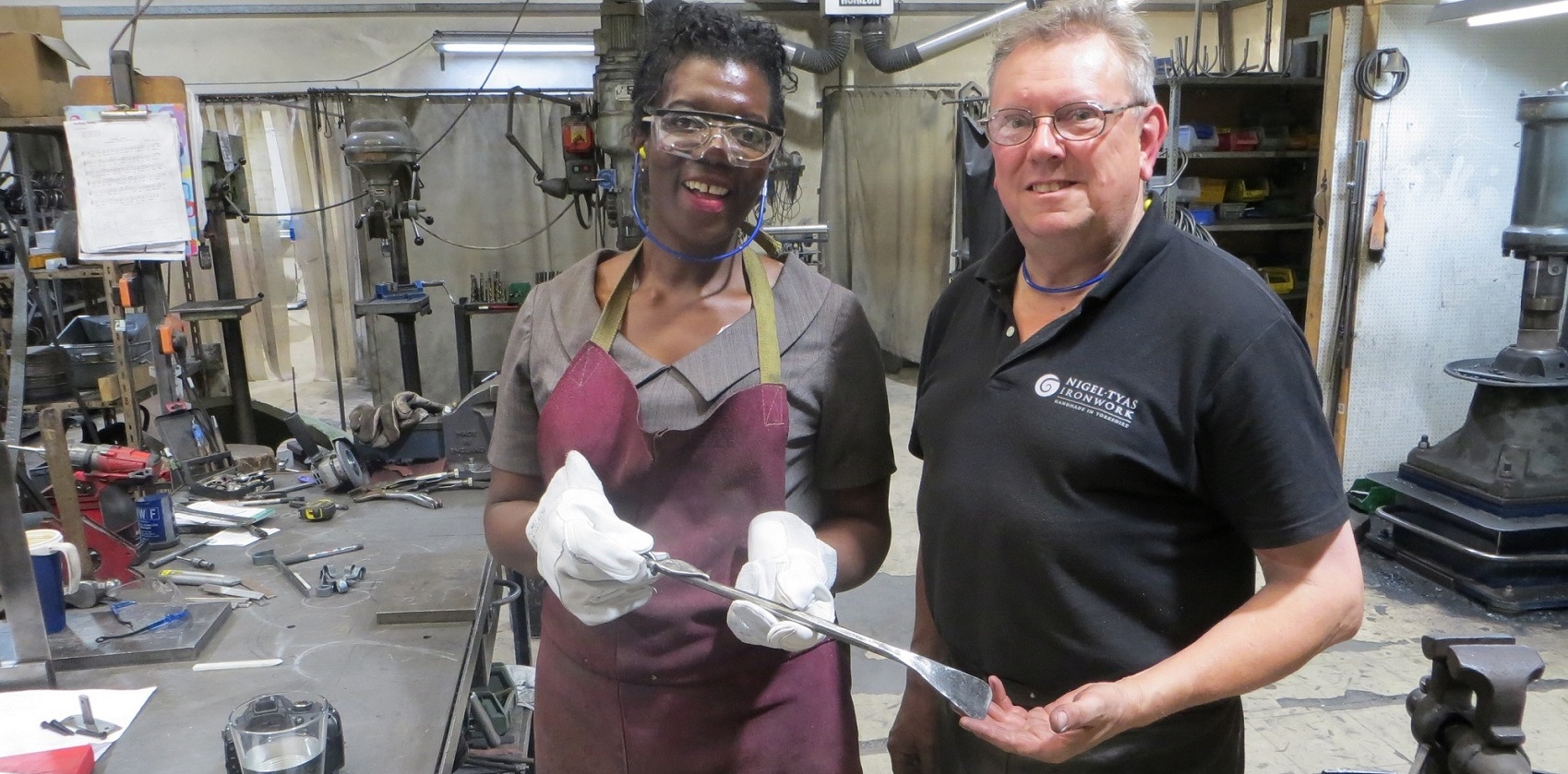 Media coverage - Nigel shows BBC Radio Sheffield presenter how to make a shoehorn
Posted by Steph Pollard - 11 September 2017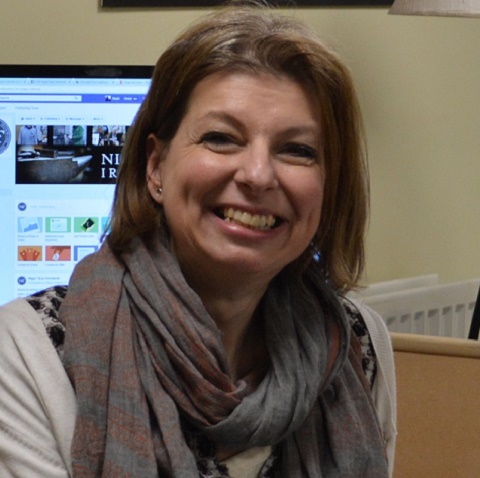 We had a special guest in the workshop recently when BBC Radio Sheffield presenter Paulette Edwards called in to get some hands-on experience as a blacksmith!
Nigel showed Paulette how to forge her very own wrought iron shoe horn and there was plenty of chatter around the anvil as she and Nigel wielded hammer and tongs to create her little masterpiece with leaf-topped decoration. She's fond of shoes, Paulette, so we hope the tool is proving useful.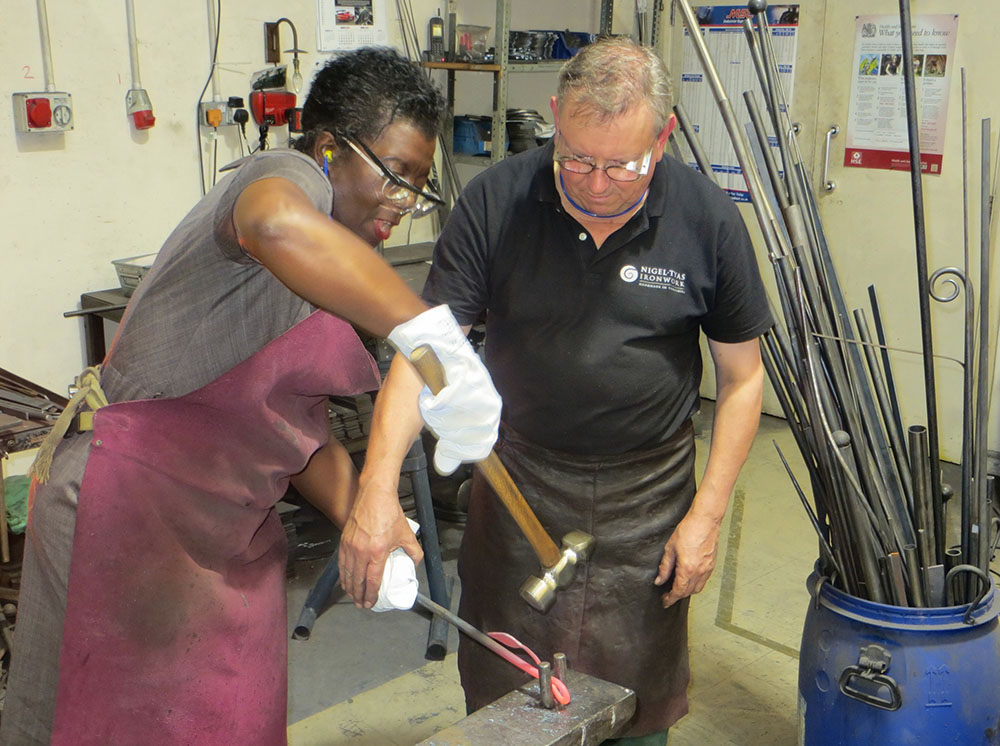 Paulette's visit was prompted by our event 'At the anvil - keeping ironworking skills alive' on Friday September 8th from 2.30pm, when we invited people to see the workshop as part of the Heritage Open Days programme. You can listen to the full BBC broadcast below ...