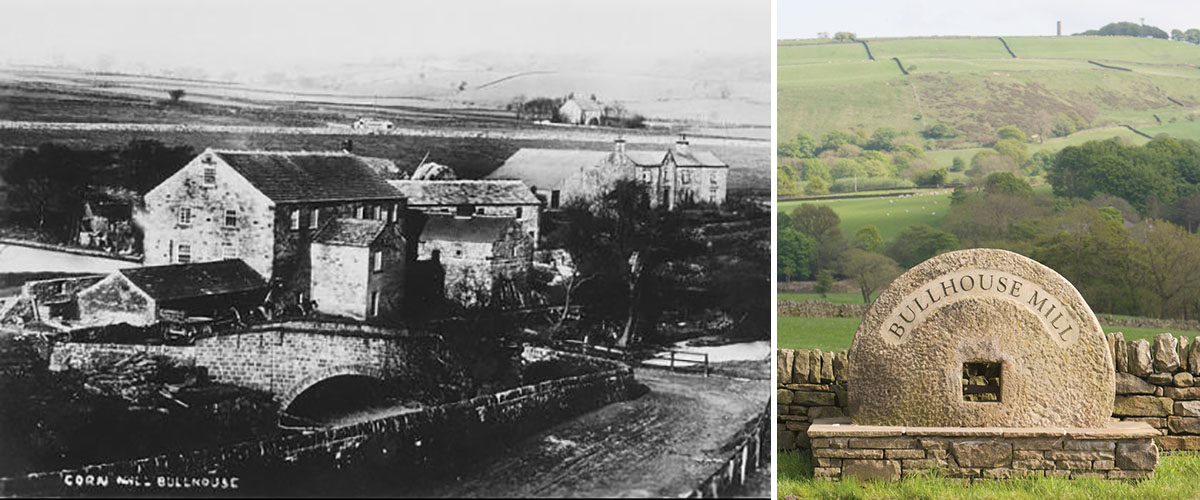 Naming Our Designs
Posted by Nigel Tyas - 14 January 2015

Here in the south Pennines we have a long and proud tradition of metalworking and it was this great heritage that led us to set up our forge at Bullhouse where we knew we could find people with the skills to grow the business. There have been a number of watermills on the Upper Don, and the mill at Bullhouse is one of the oldest, first recorded around 1435 AD.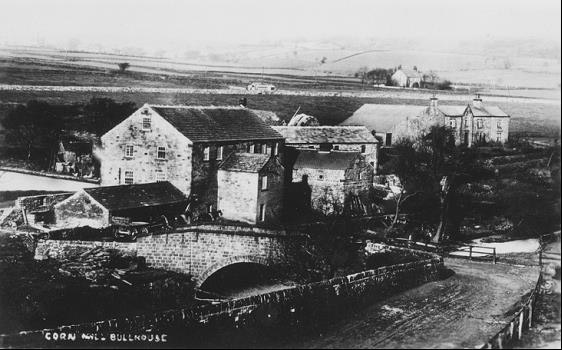 Bullhouse Mill ~ 1900, Millhouse Green, Sheffield
Like many of these mills, Bullhouse Mill was a corn mill and carried on grinding corn until the 1980s. More mills were built during the industrial revolution and used for the manufacture of woollen cloth. When these small mills could no longer compete with the more efficient textile mills of Halifax and Huddersfield in the 1870s, many became light industrial mills producing wire. Today, many of the remaining buildings have been converted into private dwellings or have fallen into disrepair and sadly been demolished.
When we first started to make our range of wall lights and chandeliers, I realised that there was a problem! What should we call each individual light? After an evening in the local pub with some friends, we had the idea of using the names of local villages, many of which had been involved in the past with mining iron ore and coal to make the raw materials that we still use today.
For example, we named our Hartcliff chandelier after a rocky out crop of moorland with a tower which overlooks our valley.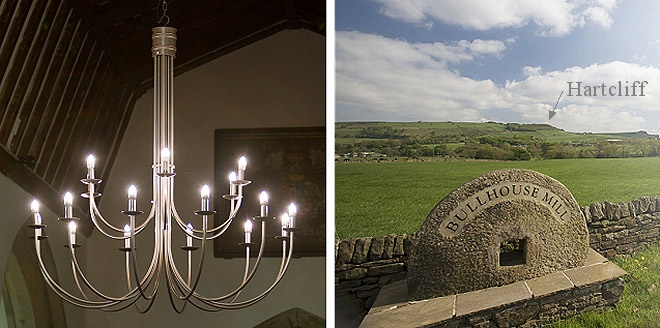 We have had to search further and further afield for place names to accommodate our ever growing number of designs, but are still managing to keep them very local – all within an eight mile radius. Iron and coal are no longer mined here these days and today unless you look very closely you would never know that these industries had ever been there, but the local history is cherished and small museums and monuments can be found in many of these villages.