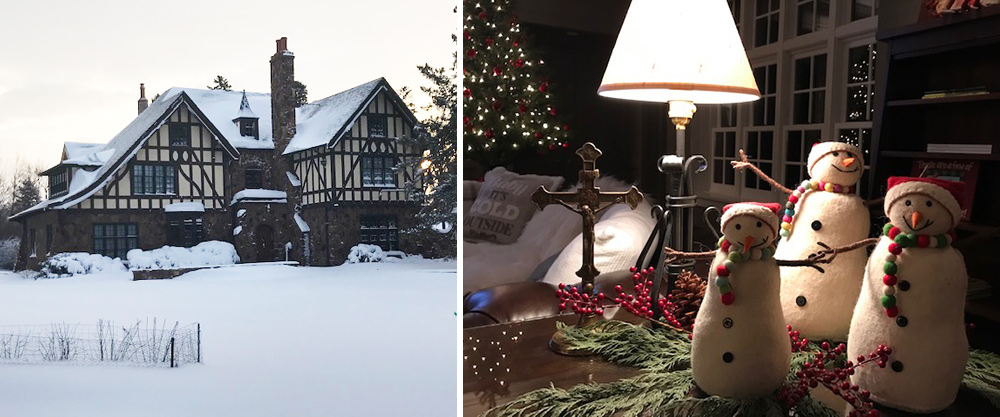 Merry Christmas from South Dakota!
Posted by Nigel Tyas - 19 December 2018

Merry Christmas from South Dakota! Our customer Josh Plorde has kindly sent us photographs of his beautiful Tudor-style mansion trimmed up for the festive season.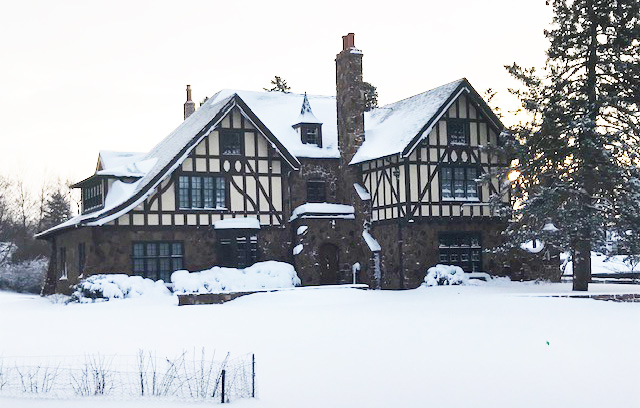 The decor features two of our 8-light Shepherd's Crook chandeliers and one 6-light Shepherd's Crook chandelier. All in natural black with ivory candle tubes.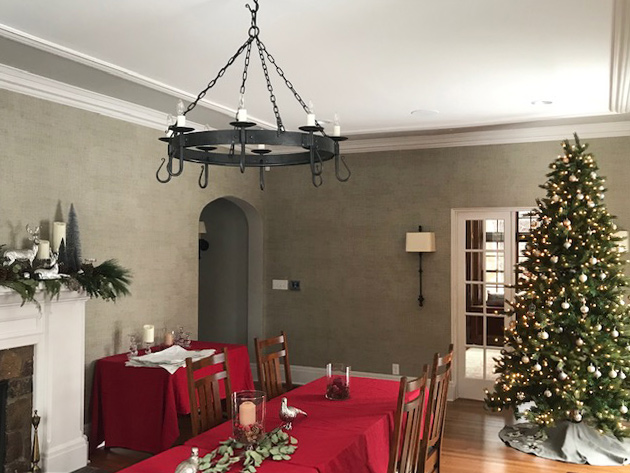 A 6-light Mitre chandelier also hangs in his family home. To complement these chandeliers Josh also ordered two shepherd's crook lamps from us and a Mitre table lamp.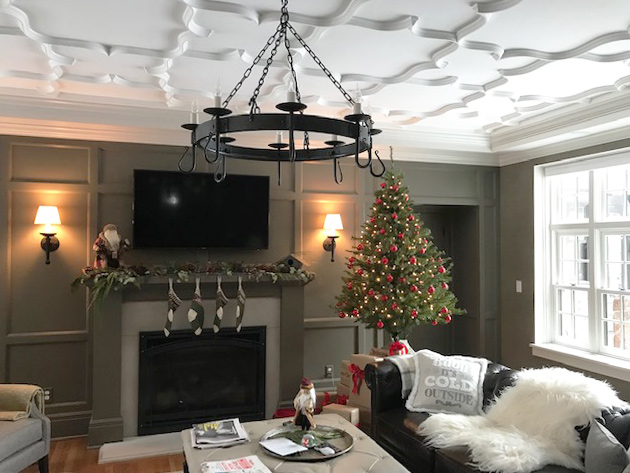 It's amazing to see our ironwork in this handsome home across the miles.
Josh found us online and says ours was "the best iron work lighting" he could find. He was looking for something which really fitted in with those Tudor ceilings – and is pleased to get lots of compliments from visitors. It's nice to think of our work drawing the eye of folks enjoying their Sioux Falls Christmas celebrations.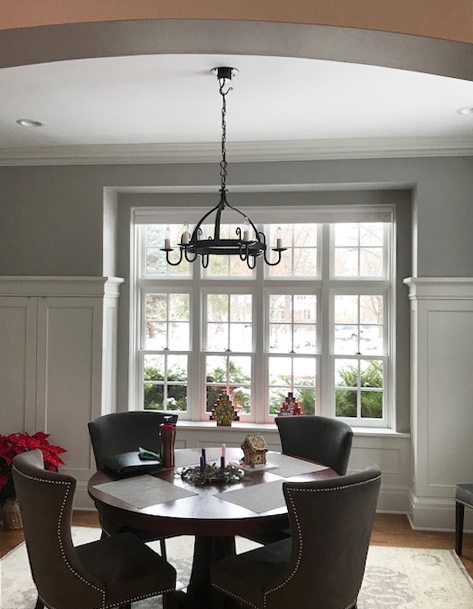 Happy Holidays to Josh and all in the USA!