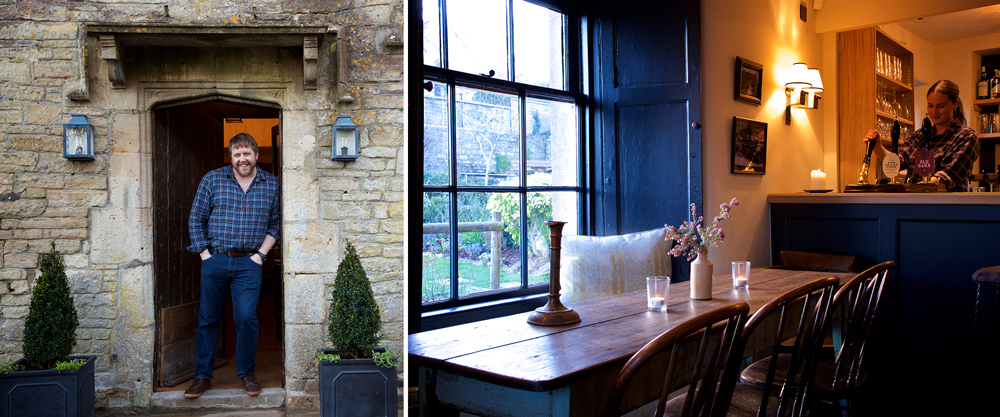 Lighting up the Packhorse Pub in Somerset
Posted by Nigel Tyas - 29 June 2018

I love to get a job which gives me a good excuse to visit a fine old English pub and sup a glass of ale. Supplying the Packhorse pub in the village of South Stoke near Bath with a collection of wrought iron lighting was just one of those special jobs.
It also turned out to be one of the most inspiring community projects that I have had the pleasure to work on ...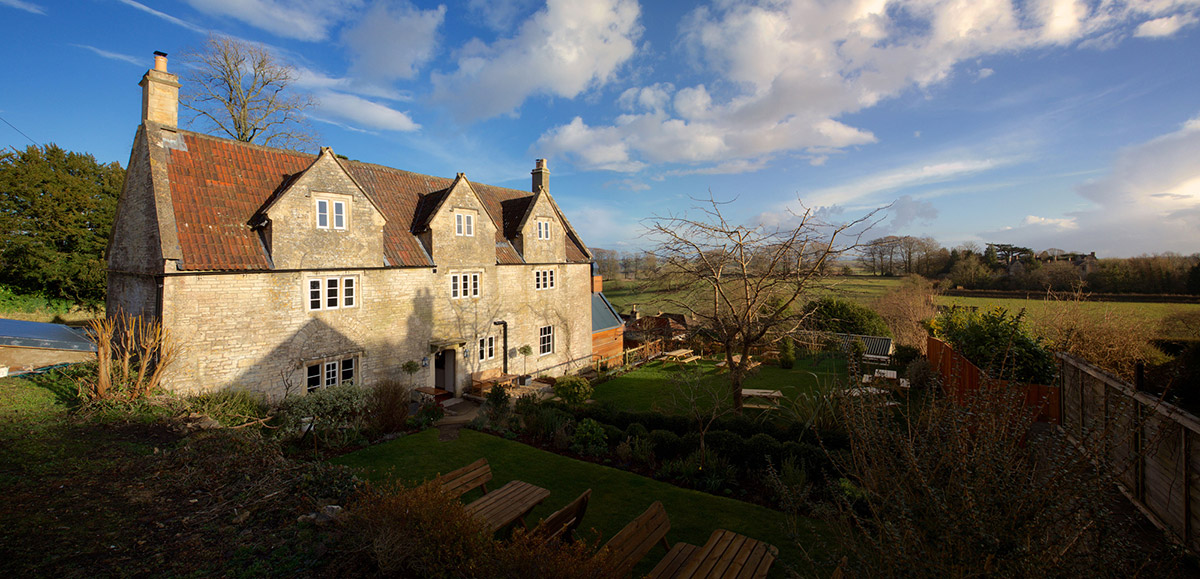 Elizabeth and I called there during a trip to Somerset and received a warm welcome from James Dixon, Nick Alexander and other members of the fantastic community team that has brought this endangered pub back to life.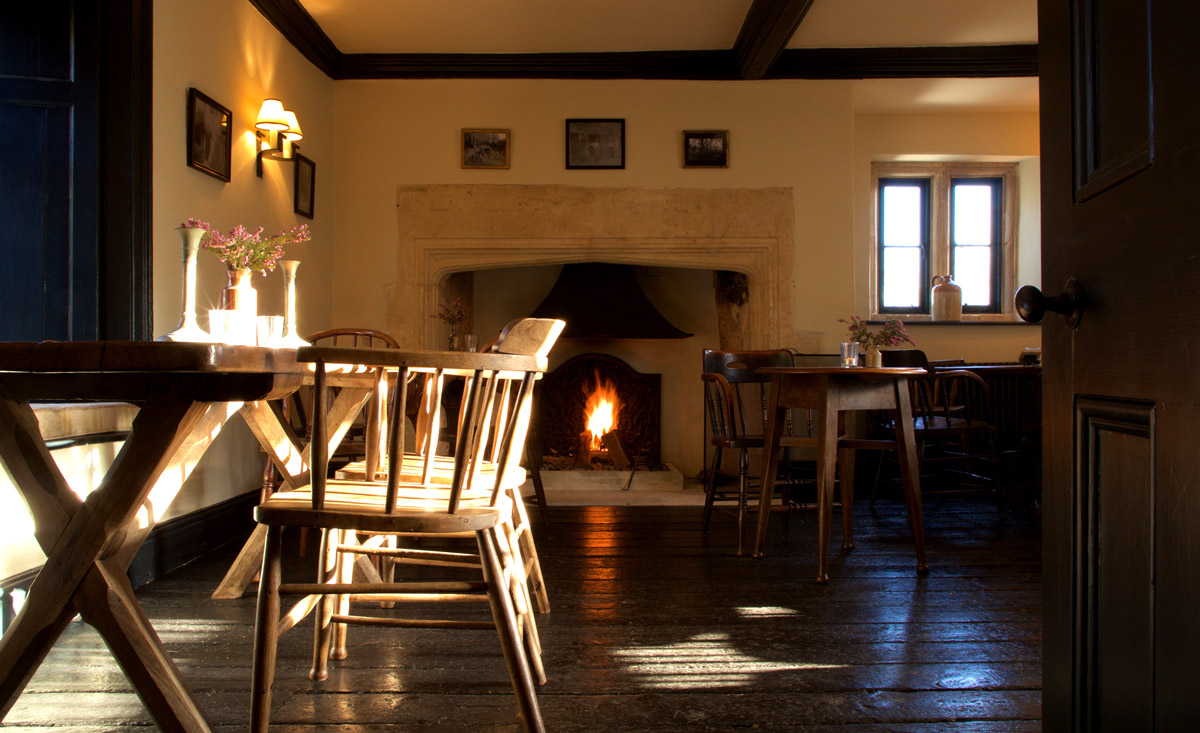 It's been a long job for them and we are delighted to have been involved in the project in our own small way.
Records show that this 'Parish Ale House', as the Packhorse was first called, dates back to 1618 and it has been at the heart of the community for centuries. But the building had fallen into quite a derelict state by the 21st century and, to the shock of local residents, the pub came under threat in 2012. It was sold to a developer who planned to convert it in to housing and offices. Appalled, the villagers of South Stoke resolved to take action. They fought to reverse that decision and restore it as a pub themselves.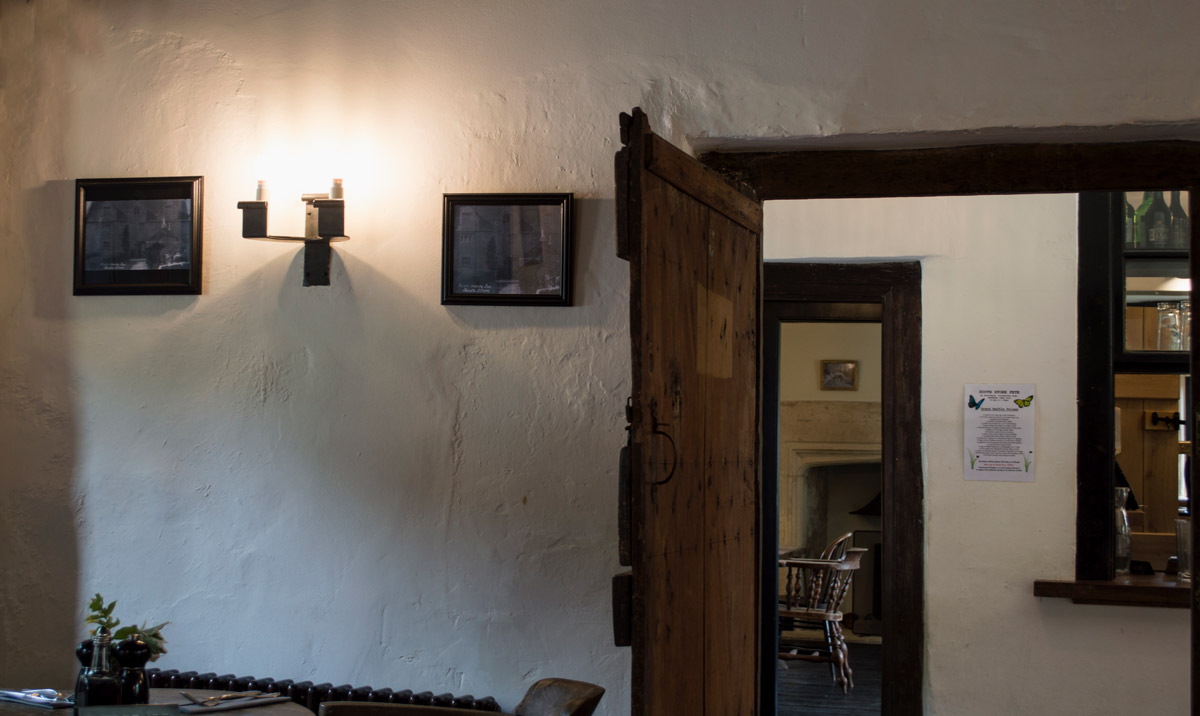 The huge effort they have put in over six years to save, restore and re-open the pub as a community venture has been very impressive. It has taken a lot of time, money, energy and hard work. The Packhorse re-opened in March 2018, 400 years after it was first built. Well done to them.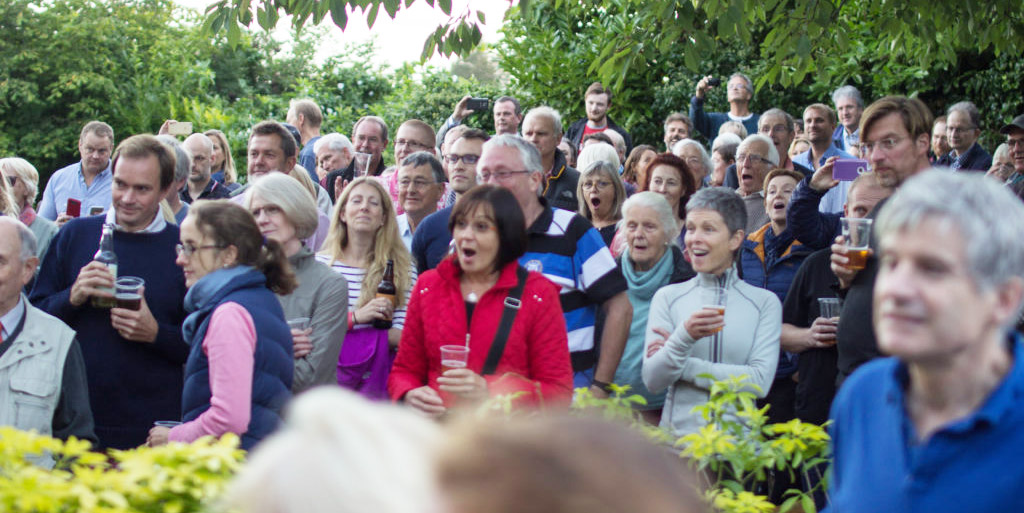 During the course of their renovations, we got a call from one of the project leaders, Nick, last year to enquire about buying lighting for the pub. We were very pleased indeed to be part of the project and we have supplied interior lighting throughout the property.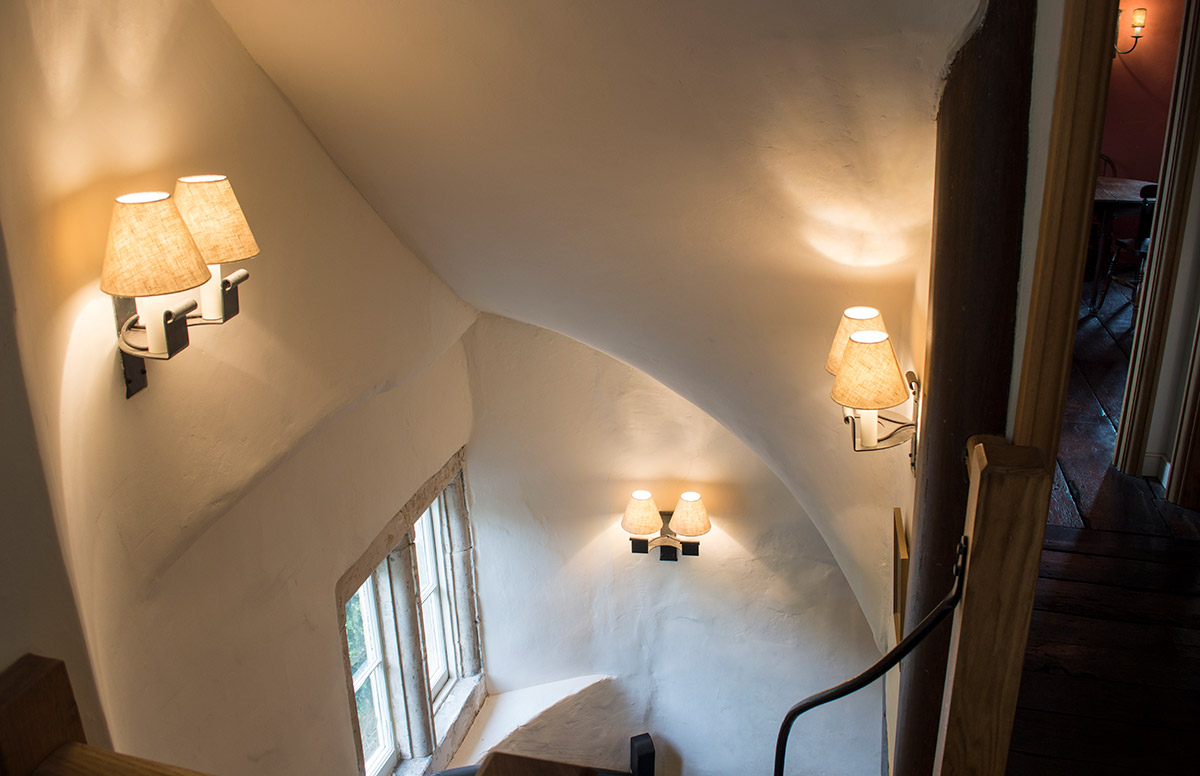 The Packhorse is a handsome stone building with original oak timbers and plaster walls. A selection of our wrought iron wall lights, with our natural black beeswax finish and ivory candle tubes, were chosen as the perfect match for this classic pub interior. The restoration team chose various designs.
Our Midhope double and single wall lights adorn the walls of the saloon bar, which features an original 17th century stone fireplace. (This was re-discovered hidden behind plasterboard during the renovations and brought back to its full glory by a master stone mason. We enjoyed sitting by that for a pint!)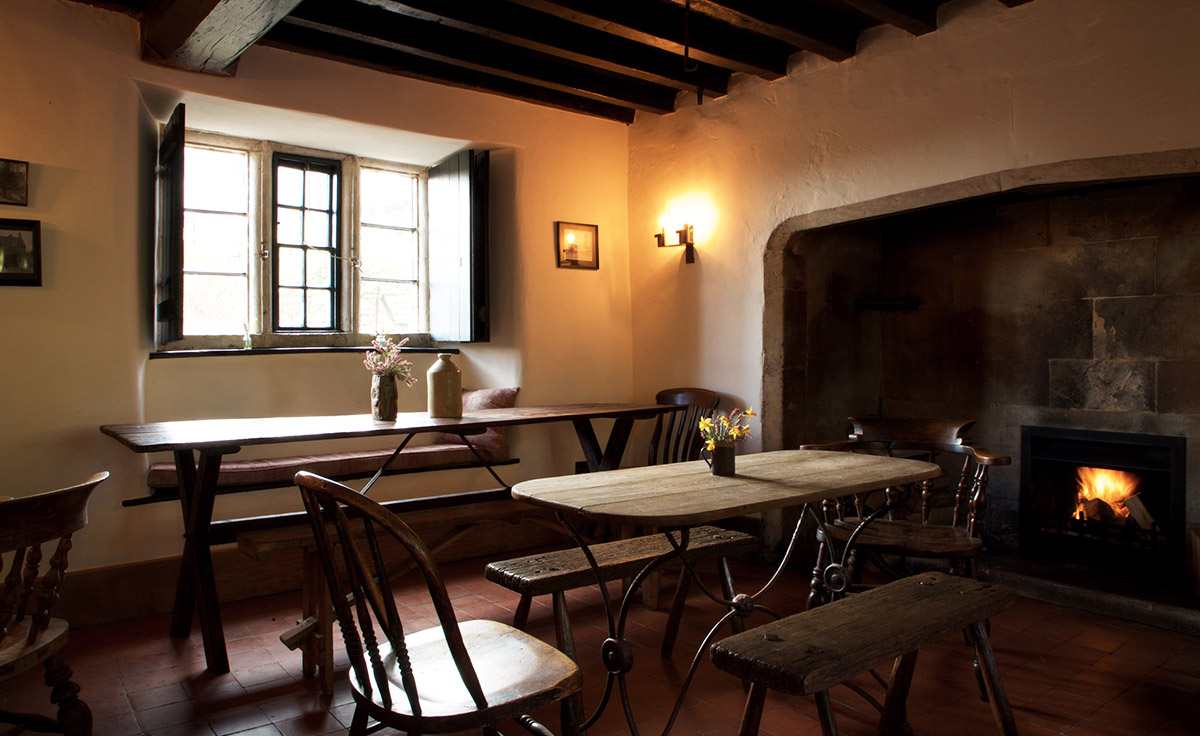 Six of our Large Swaine double wall lights and a Dunford picture light feature in the upstairs rooms where people dine on the Packhorse's fine pub menu.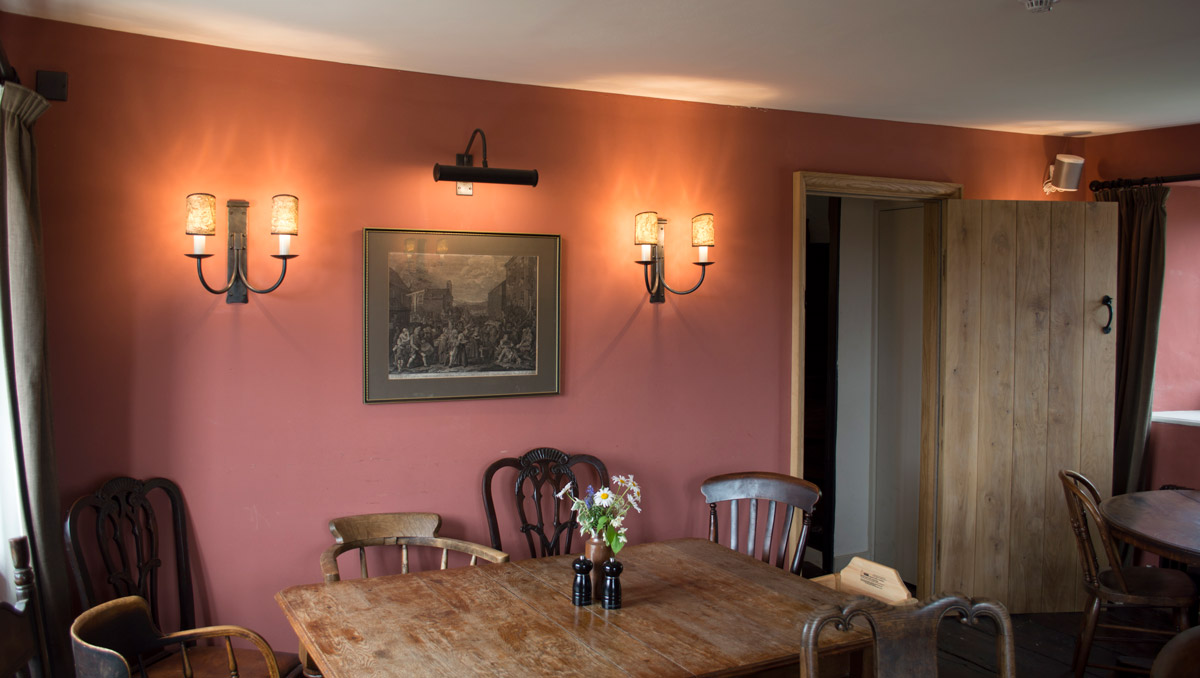 Five of our Carlecotes lanterns fit flush to the low ceilings of the entrance hall and stairwells. And, our Winscar double and single wall lights are installed on the landing and in the Ladies and Gents.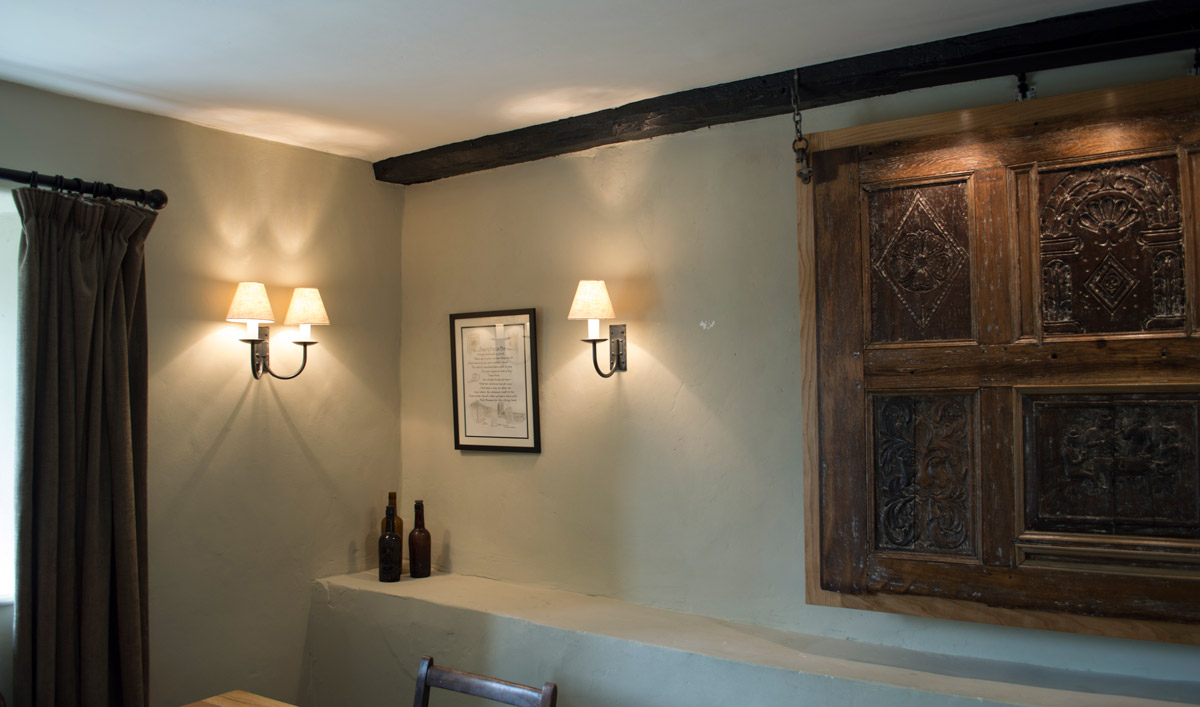 Finally, a special made-to-measure 4-light Midhope chandelier hangs behind the bar. We donated this wrought iron light to complete the order and support the project.
It was an absolute pleasure to call in to the Packhorse. The sensitive and successful restoration of this heritage building was fantastic to see. The hard work continues too, as staff, volunteers and community shareholders work together to run the public house serving up excellent food, drink and a conviviality to all visitors. We wish them all the very best for the future.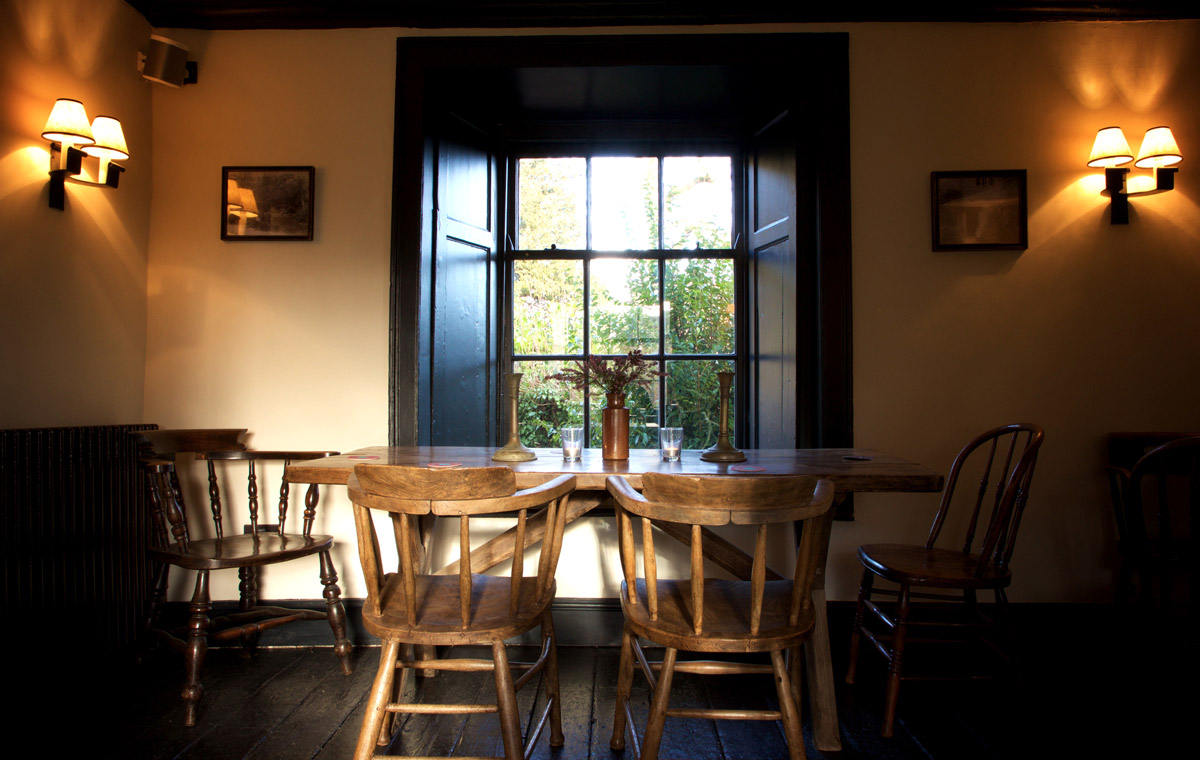 As far as our working visit to check out our lights in situ goes…it's all part of the service as a professional blacksmith!
If you want to call at the Packhorse it is well worth a visit. The food was excellent and the beer equally so. They also serve proper Somerset cider of course.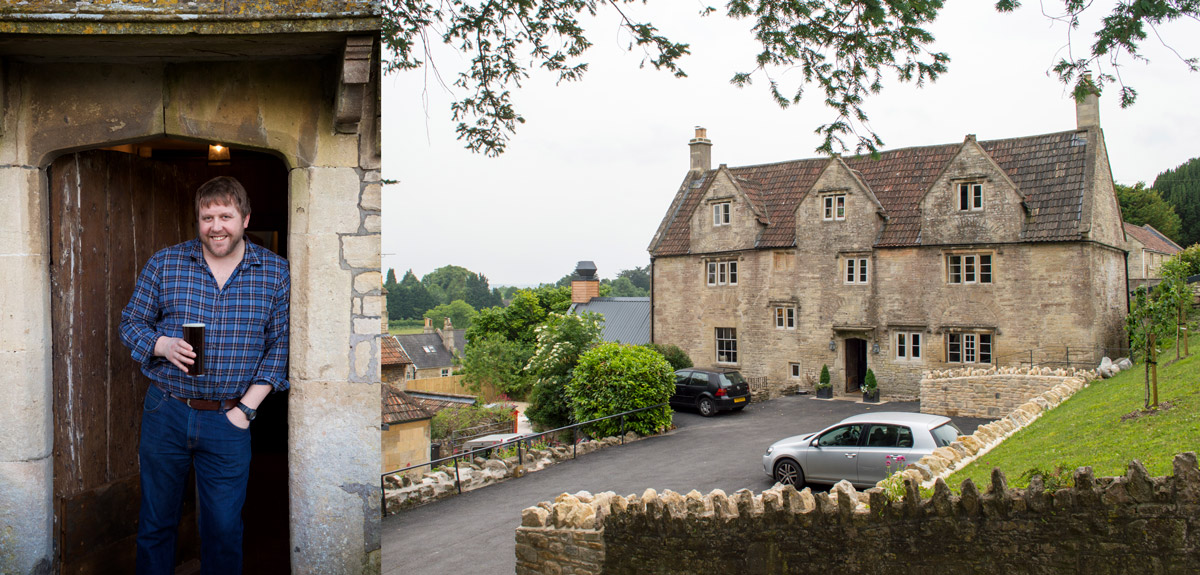 The pub is in the village of South Stoke near Bath postcode BA2 7DU. You can give them a call on 01225 830300 or drop them a line on info@packhorsebath.co.uk. Full details are available at www.packhorsebath.co.uk.