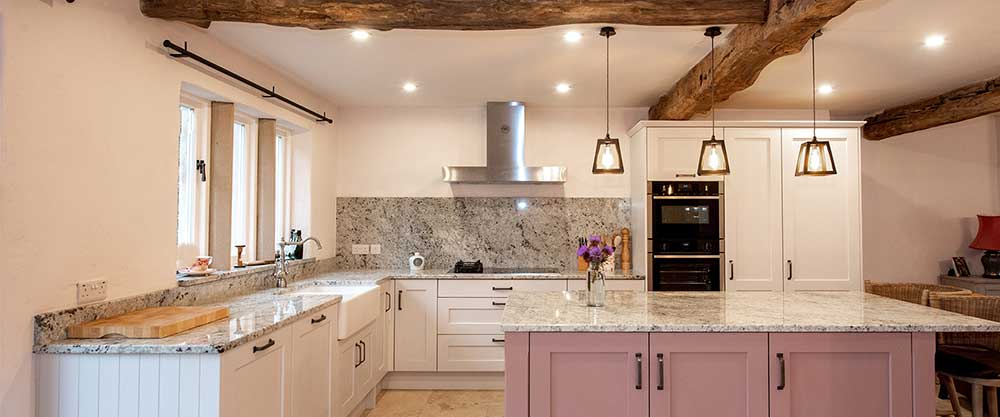 Lighting the Heart of the Home
Posted by Gareth Lowe - 14 April 2022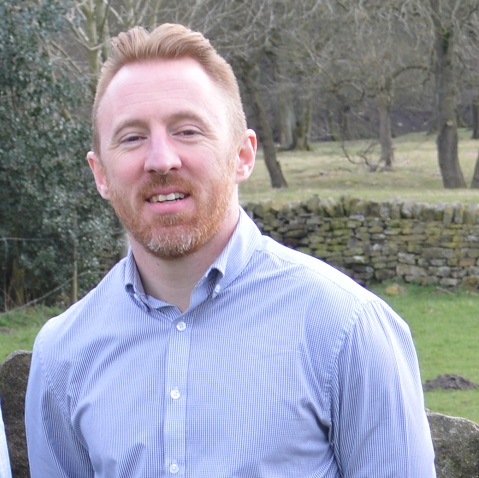 Although lighting is important everywhere in the home, perhaps no space deserves as much consideration as the kitchen. As a hub for cooking, entertaining and even working, kitchen lighting ideas are key to achieving the perfect brightness and mood no matter what the task.
Make your kitchen glow gorgeous with functional kitchen lighting ideas and designs. Pendants, spots, and all manner of shades and chandeliers will not only direct the light where you need it most, but they will give your space ambiance and finish off your overall scheme perfectly.
Our range of ceiling pendant lights have a variety of metal or glass shades in distinctive styles and as we can bespoke or tailor a design to suit, we've had the pleasure of seeing these installs come together recently.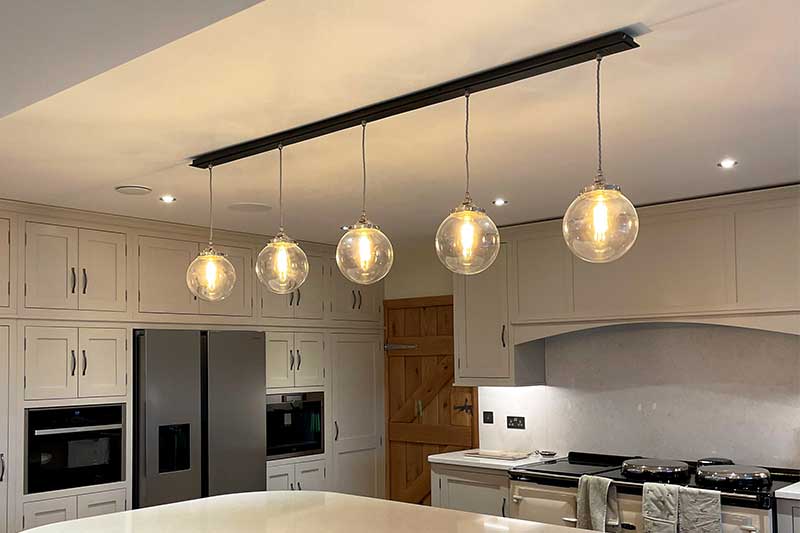 Like our customers featured here you could choose the angular black metallic Ecklands for a bold piece against pastel cabinets or our glass globes on a hand forged wrought iron track create a cluster of light across a countertop ready to entertain.
The 3 single Bretton pendants give a contemporary twist to this modern style kitchen in the final image and our thanks to Pam, Layla and Lydia for sharing with us their fabulous homes.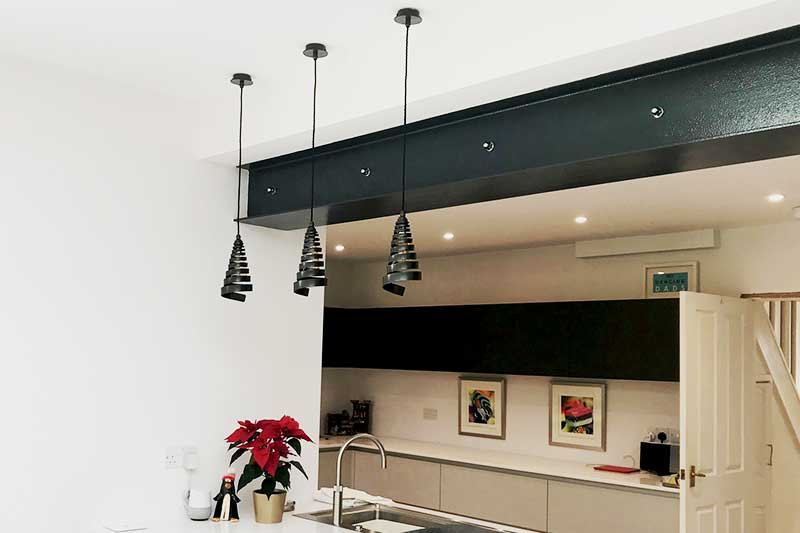 If any other customers have images they wish to share you can add to social media with the hashtag #happyblacksmith or tag us in the post – or email sales@nigeltyas.co.uk and we will post with credit if you wish to be named.
Our team are always on the lookout for homes featuring our products to be used in magazines so if that is something you feel comfortable with then let us know and we will arrange a photoshoot if suitable.