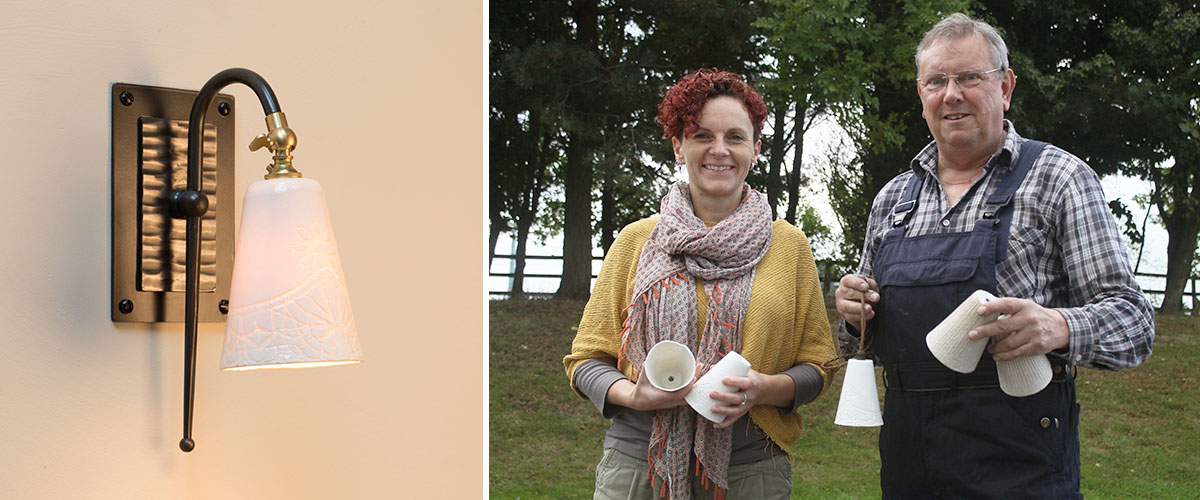 Introducing the Mickleden - unique new wall light is a creative collaboration
Posted by Steph Pollard - 14 April 2018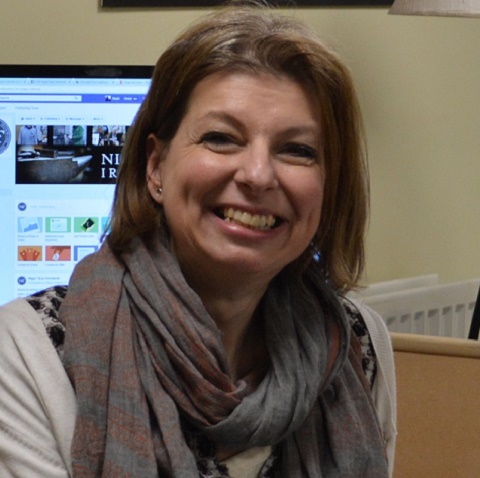 We are very pleased to introduce you to our unique new design of wall light – the Mickleden.

This is our third collaboration with accomplished potter Sarah Jones-Morris and we hope you'll agree it is an attractive combination of wrought iron and ceramic craftsmanship.
We feel this pretty wall light celebrates the beauty of both natural materials and traditional crafts. In the forge, we've hand-forged a decorative wrought iron back-plate and a slender taper, finished with a tiny forged ball. Sarah has then added a delicate porcelain shade, hand-rolled and decorated with a lacy imprint pattern.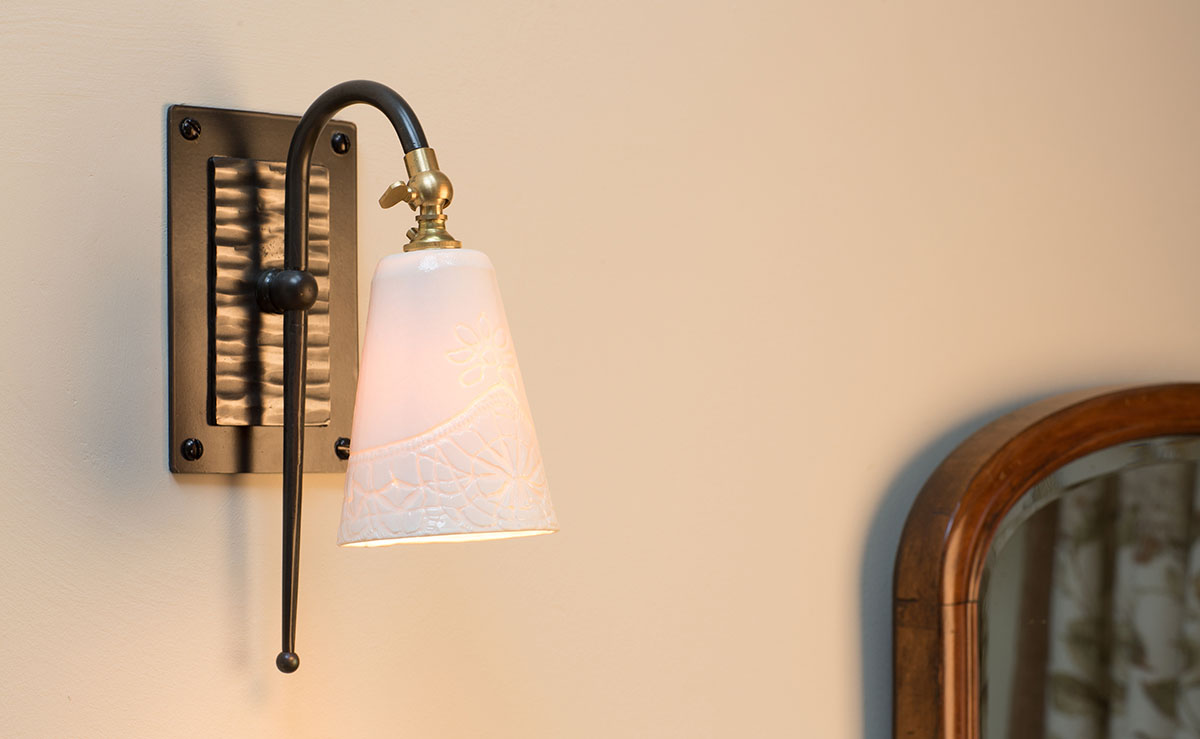 We particularly like to see the Mickleden lit as the light shines through the fine translucent porcelain and highlights the textured metallic tones in the rippled back-plate. 
The Mickleden is the latest product to come out of our creative collaboration with Sarah. We've previously developed the Wellhouse pendant light, which complements the Mickleden, and the Oxspring desk lamp with its textured stoneware shade and decorative wrought iron footplate.
We have an excellent working relationship and it's a pleasure to collaborate with Sarah on these handmade products. She works from her home studio close to the forge and keeps her kiln in our workshop.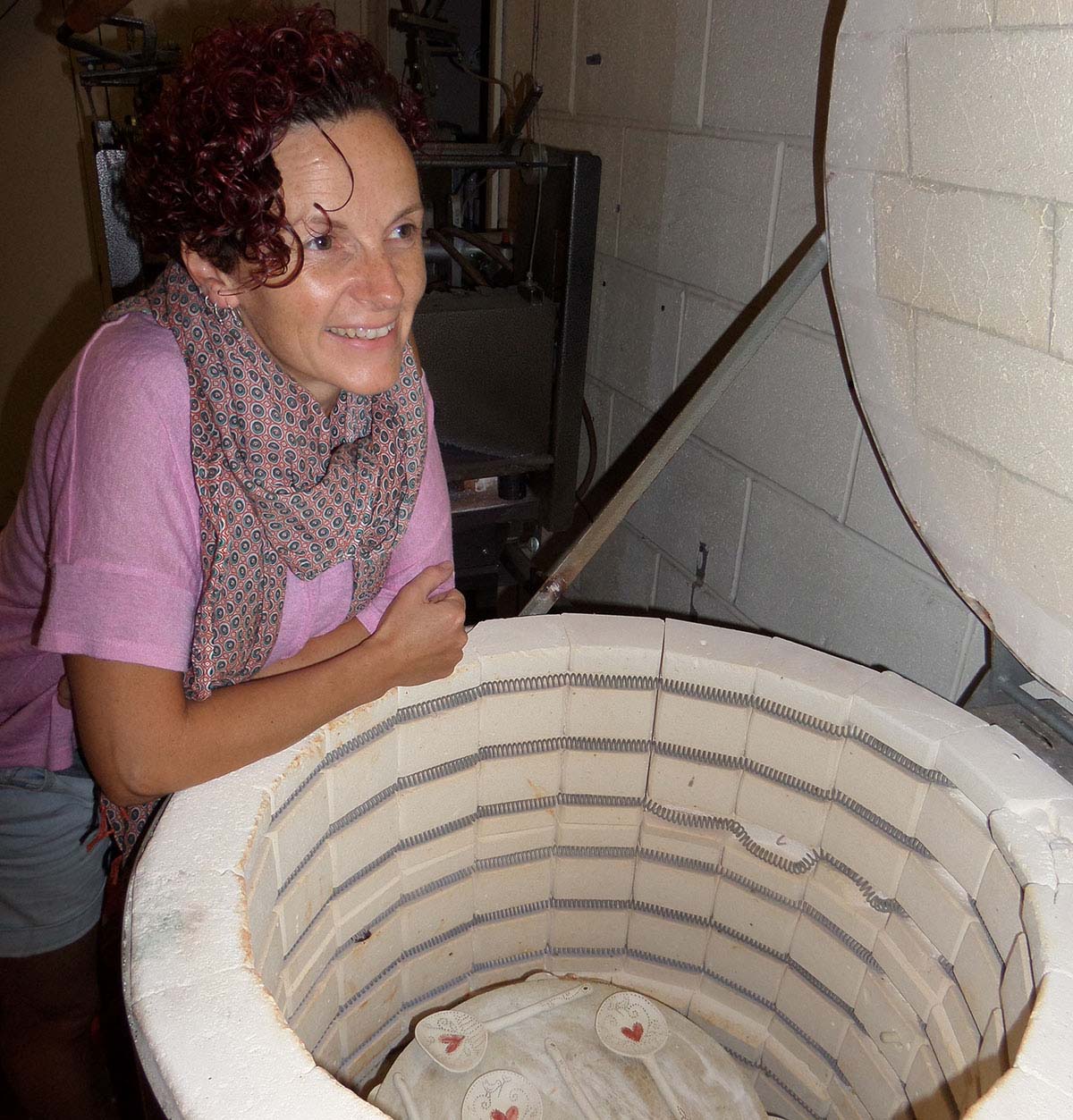 In more detail, the Mickleden is a small wall light (240mm x 150mm x 100mm) and its 'fullered' decorative back-plate is created by hammering and stretching the metal to give a linear pattern, which is then buffed and lacquered to highlight the contrasting tones in the layers of metalwork. Our blacksmiths then draw down a slender taper of steel and bring it to a tip with a tiny forged ball. Sarah's delicate white ceramic shade adds a lovely contrast to these ironwork features.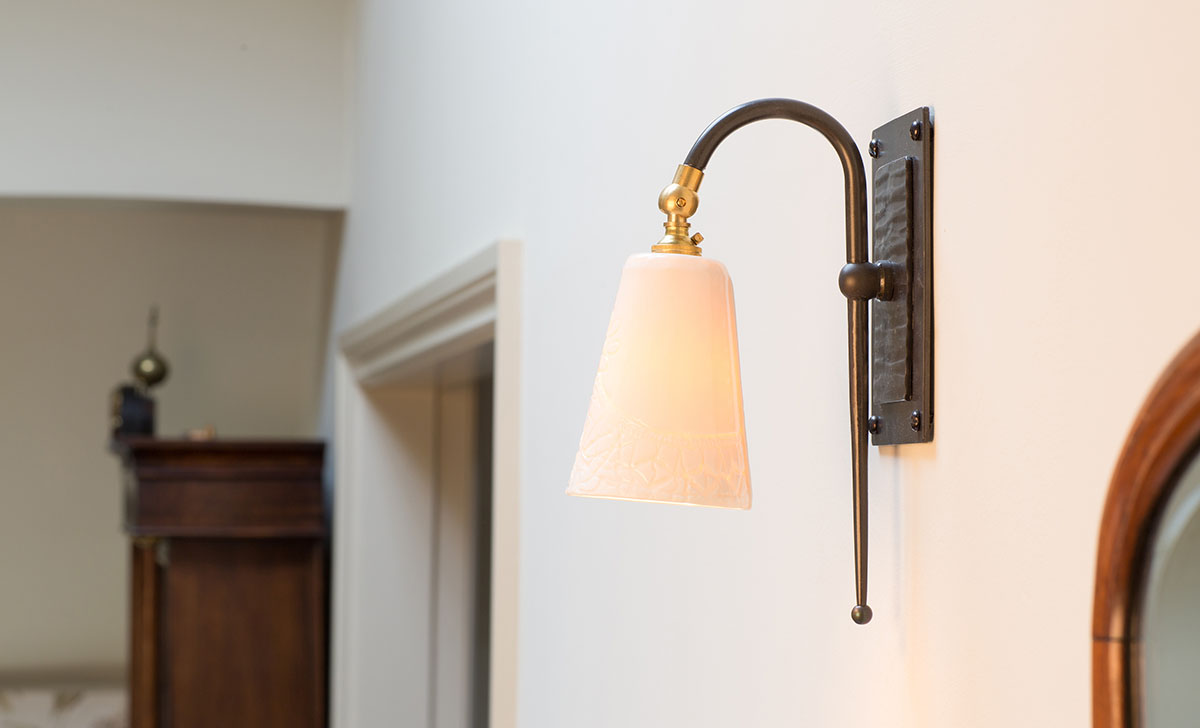 In practical terms, Mickleden has a small BC fitting and we recommend a warm white 4 watt LED pygmy filament bulb. Its adjustable brass fitting enables the head of the light to be re-positioned.
Like many of our products the Mickleden is named after a place in the south Pennine hills around our forge. Mickleden is small moorland valley close to Langsett Reservoir where a steep clough surrounds a meandering beck. A lovely remote spot for walkers.
We hope you like the Mickleden. As always, we are committed to authentic, high-quality craftsmanship and it's been wonderful to work with Sarah to bring this new handmade product to market.
The Mickleden wall light is priced £165 and available via www.nigeltyas.co.uk or call 01226 766618 or email sales@nigeltyas.co.uk. It's also on display in our showroom at Millhouse Green, near Sheffield in South Yorkshire.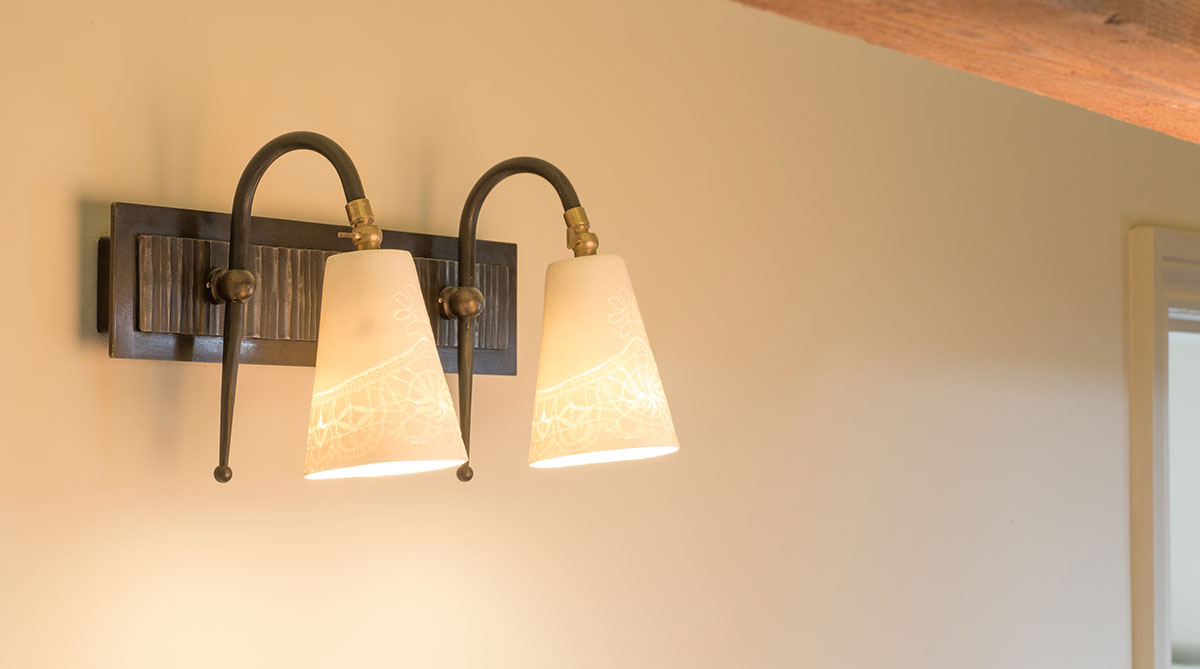 We'll be adding a double version of the Mickleden to our collection soon. And, look out for other additions to our range in 2018. The Mickleden is our first new product launch of our 18th birthday year – having set up the business in the year 2000. It is the first of many new ideas we'll be showcasing to celebrate this anniversary.