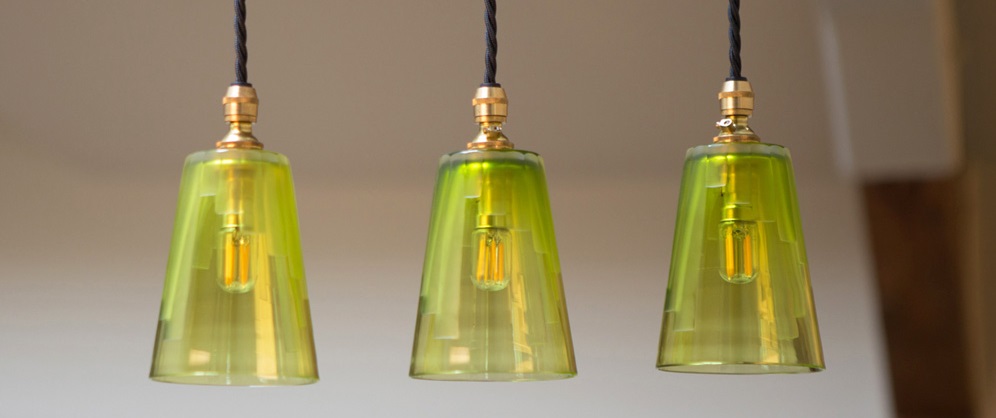 Introducing the colourful Cobcar – our new shiny, happy, little light.
Posted by Steph Pollard - 09 September 2021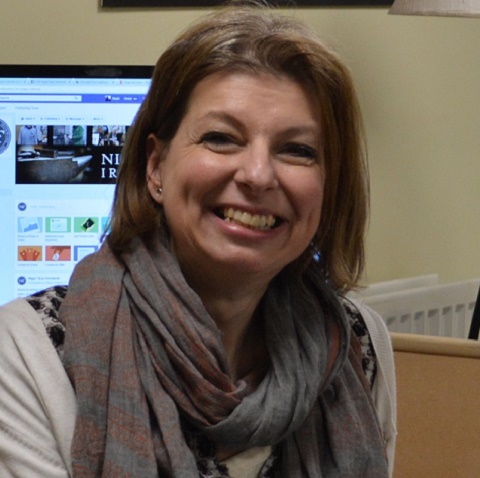 The Cobcar pendant combines pretty, handmade, cut glass shades with our hand-forged wrought iron light fitting. It is our second collaboration with Silvertree Crystal of Somerset.
The master glassmakers have created the Cobcar's 24 per cent lead crystal shades exclusively for us. Engraved with a crisp, geometric Art Deco-inspired design, the shades come in a range of pretty colours.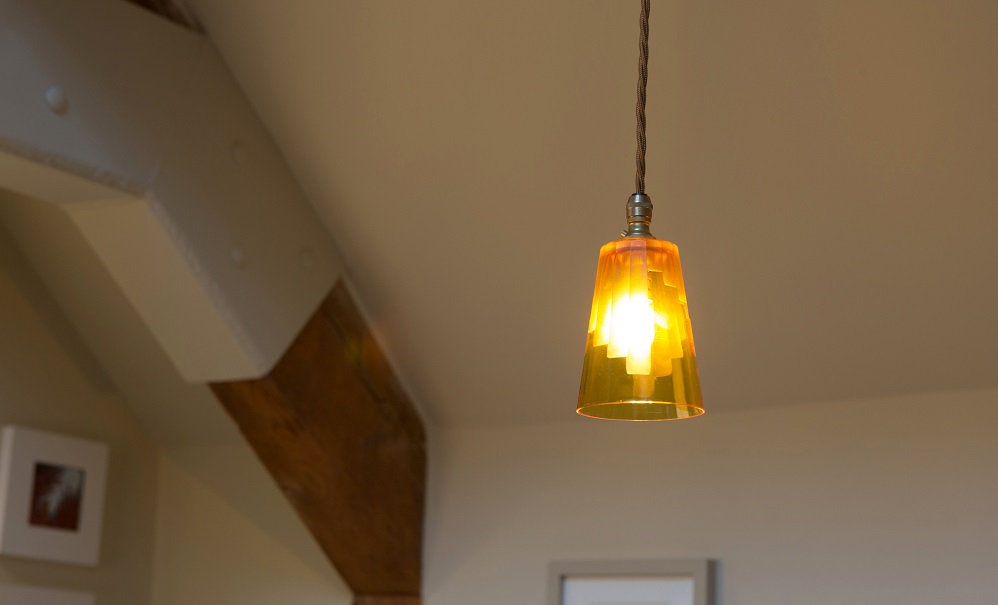 Customers can choose to have the Cobcar's shades in either hyacinth, amber, lime green, smoke grey, spring green, ruby, cerulean blue or apricot.
These unique shades are then paired with our wrought iron light fittings. The hand-forged ceiling rose on the Single Cobcar pendant features radial detail with polished highlights, created by skilled blacksmiths in our Yorkshire forge.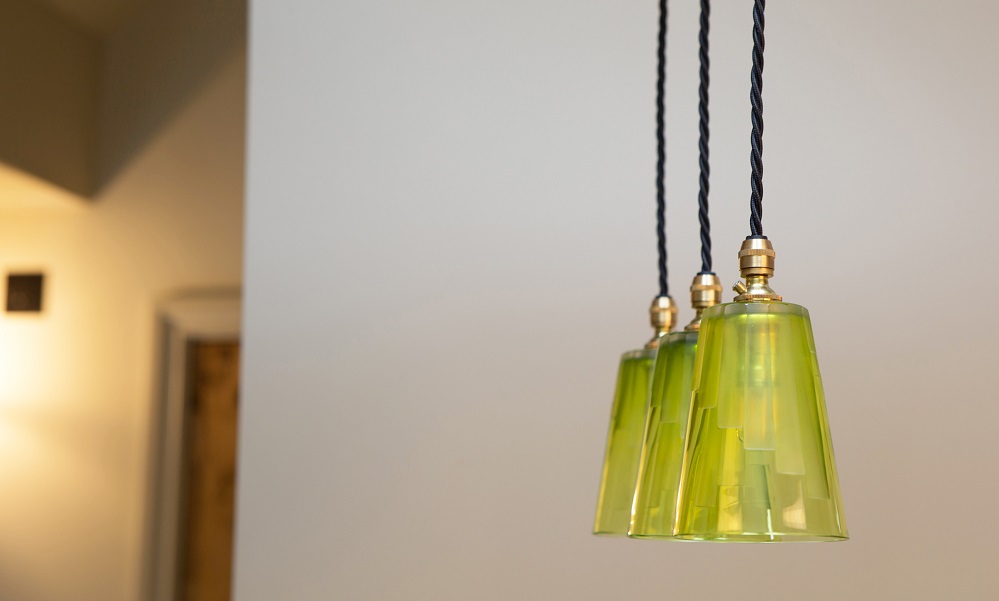 The Cobcar 3-light features a 35cm-long ceiling plate with fullered linear pattern and polished highlights, again created by our blacksmiths at the anvil. (You could also have a triple pendant on a round ceiling rose if you prefer, just call us on 01226 766618 to discuss this option.)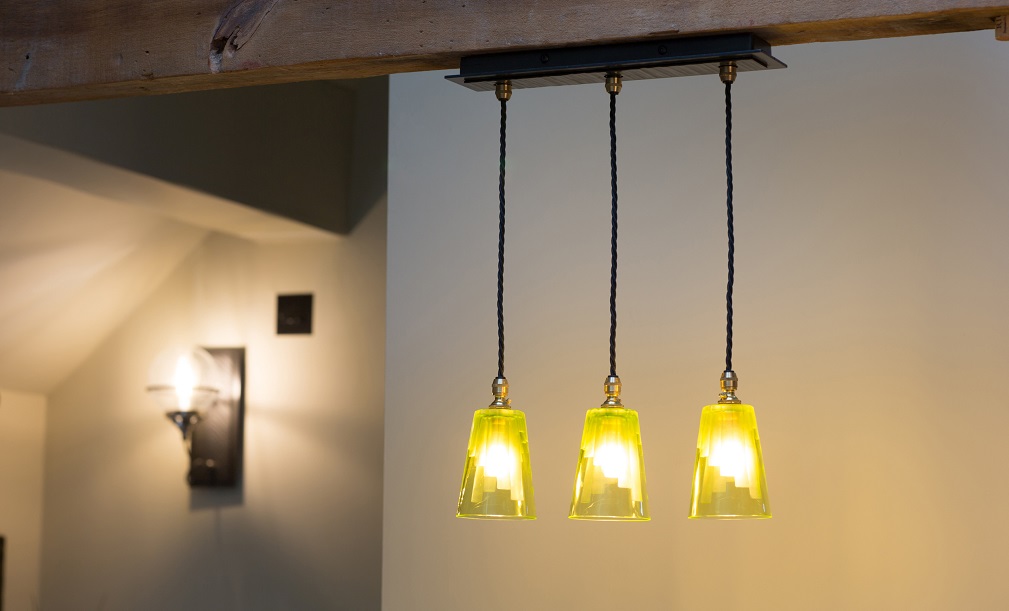 The unique light's metalwork is available in our natural black or light burnished steel finish and you can choose between antique bronze, brass or nickel cable grip and lampholder fittings. You can also choose the colour of the silk braided cable or flex provided with your light.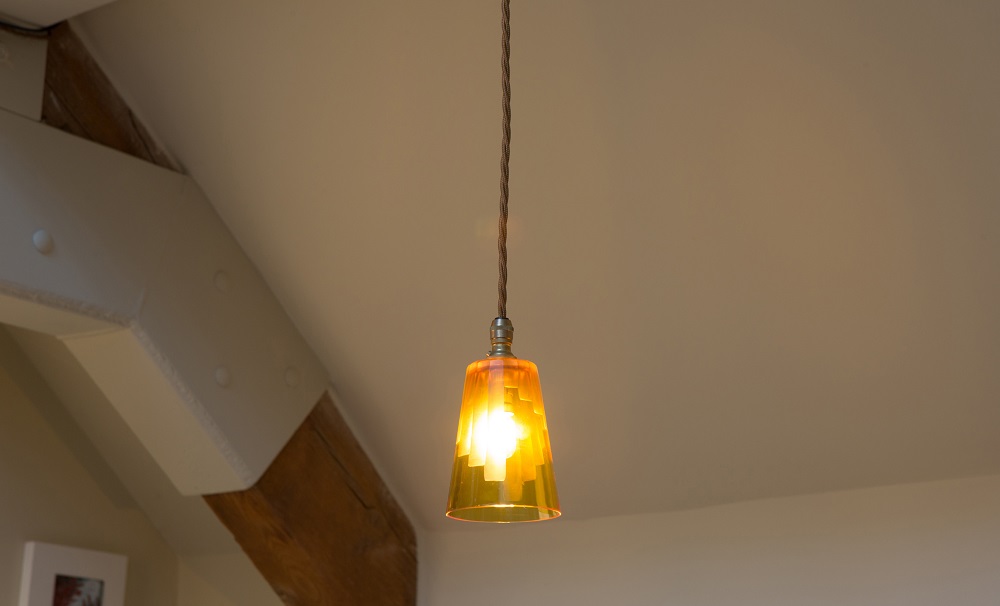 Choose the colour which best complements your chosen shade. With its crystal shades and ironwork fittings all handmade in the UK, we think the Cobcar pendant offers a delicate yet eye-catching flash of colour and touch of art deco style to your home.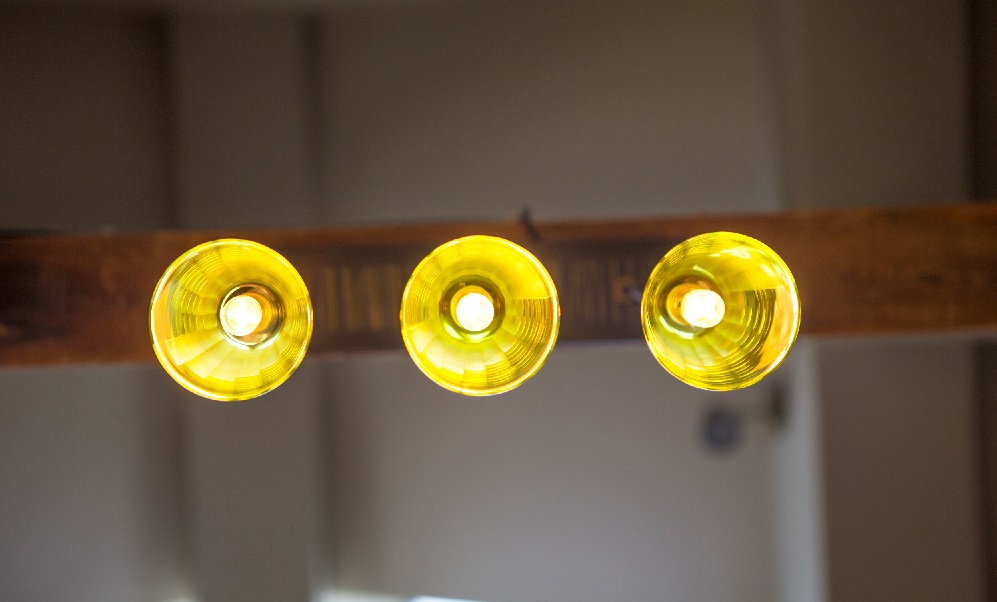 The Cobcar is fitted with tiny LED Pygmy Filament Bulbs, available direct from us, or sourced elsewhere.
Our director Dan Lowe says: "We're very pleased to launch our second collaborative light with the master glassmakers of Silvertree Crystal. The Cobcar pairs an attractive cut glass shade with our quality handmade wrought iron fitting. And, like all our designer lights, you can't buy it anywhere else!"
Buy our single Cobcar pendant light here
Buy our 3-light Cobcar pendant light here
View the full range of shades below and

here