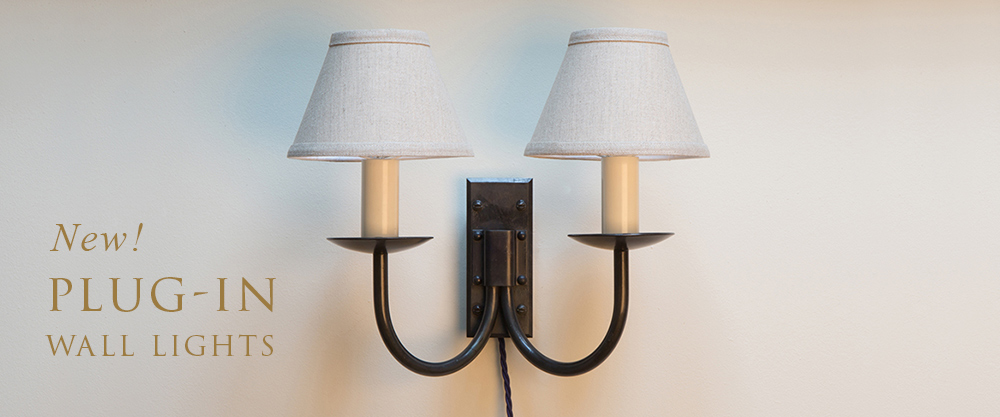 Introducing plug-in wall lights - the homeowner's flexible friend
Posted by Steph Pollard - 18 November 2019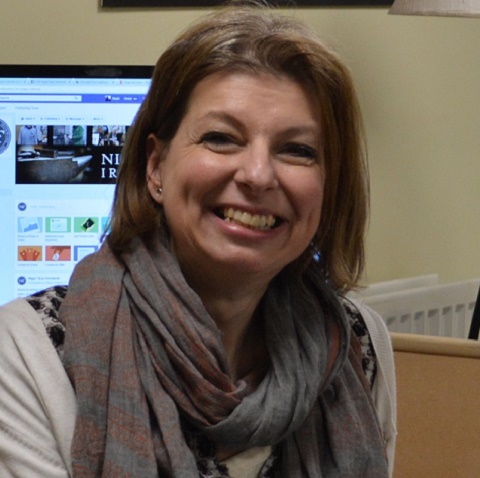 We're very pleased to announce that we can now offer our wall lights with cables, plugs and on/off switches – on request.
Choose any wall light design you like and we can make it for you as a plug-in wall light.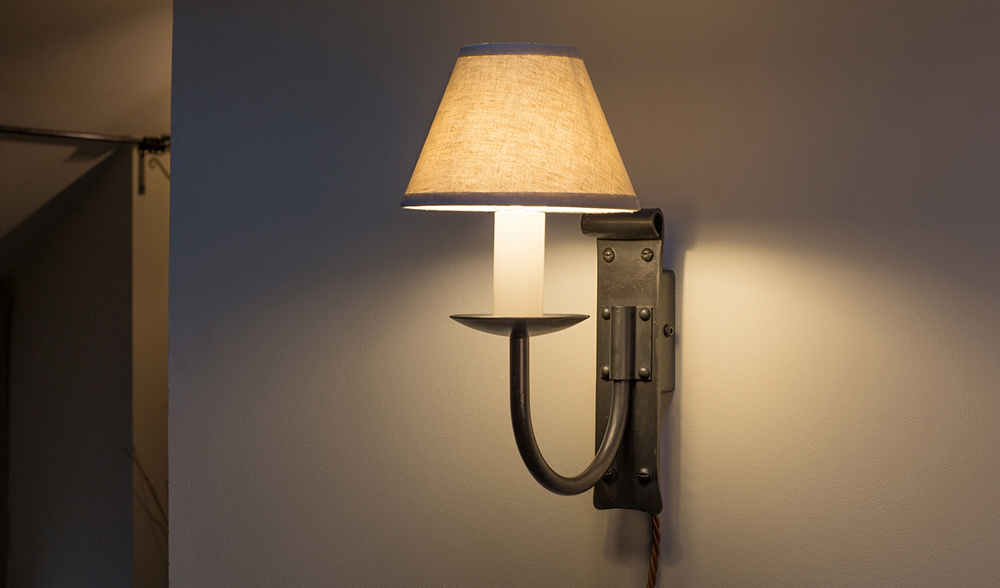 This alternative fitting makes them easier, quicker and cheaper to install on any wall. No wiring is required, so there is no need for an electrician. Simply fix the wall light in position and plug it into a nearby socket. Job done.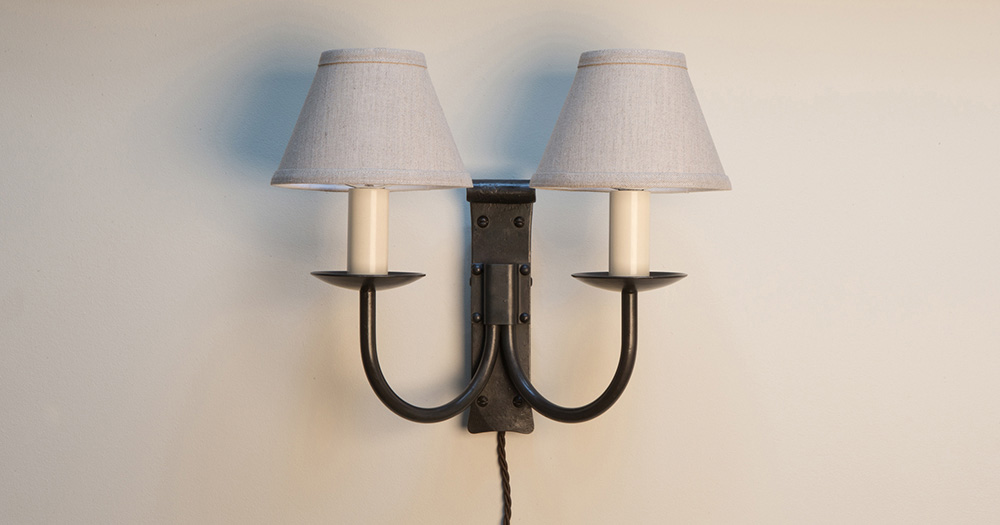 We've developed this fitting option to help customers who want to fit a wall light in a particular position but where they either can't or don't want to install an electrical supply into the wall.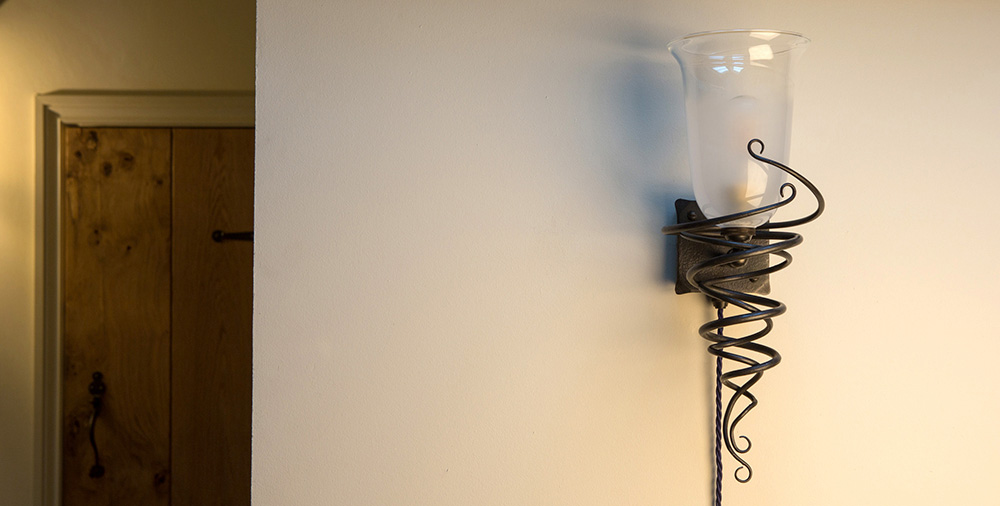 Sometimes it's not possible to install electrics due to the stonework, brickwork, or other structural limitations or regulations. Other times, you just may not want to commit to installing a wall light and connecting it to the mains. A plug-in wall light is easier to take down and move in future.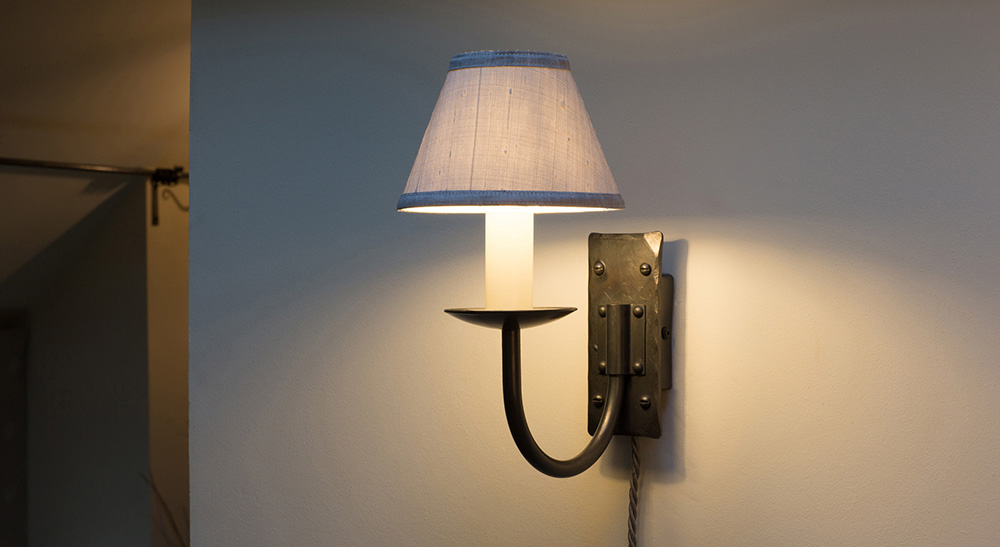 By offering our wall lights with a plug-in fitting, it opens up the opportunity to put a wall light absolutely anywhere you like, when you like. Plug-in wall lights offer a striking alternative to a lamp beside a chair, a bedside lamp or a lamp on a work surface. A plug-in wall light allows you to throw some light in a hard to reach spot in your home; switch it on and off independently of other lights; and attach a timer at the socket if you like.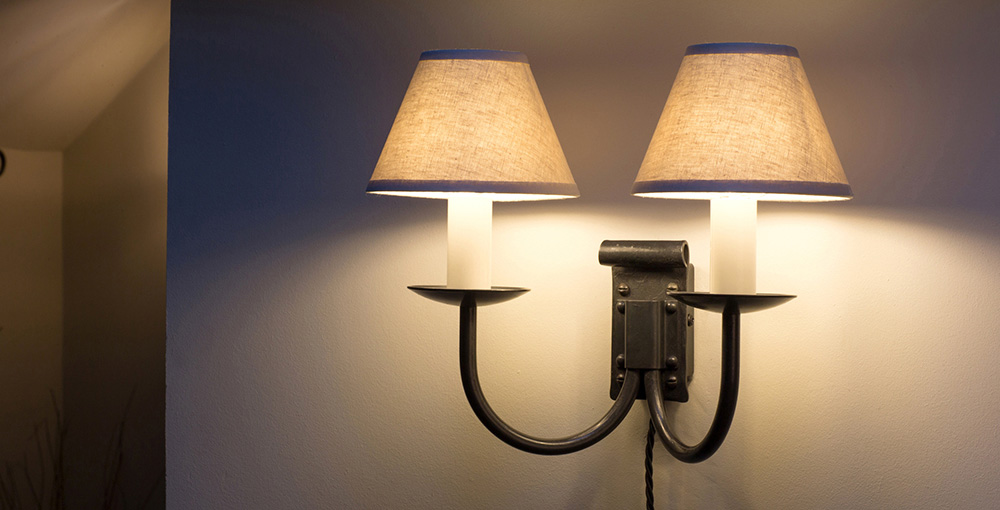 All specifications and options for plug-in wall lights are as per the design of the wall light of your choice, but with each one also featuring a 20mm deep backbox, to carry the electrics, and two metres of silk braided cable in your choice of colour to reach the nearest socket.  An on-off switch is fitted in-line on the cable.  The price is the price of the wall light you have chosen (see its website listing) plus a £35 surcharge to cover additional materials and time.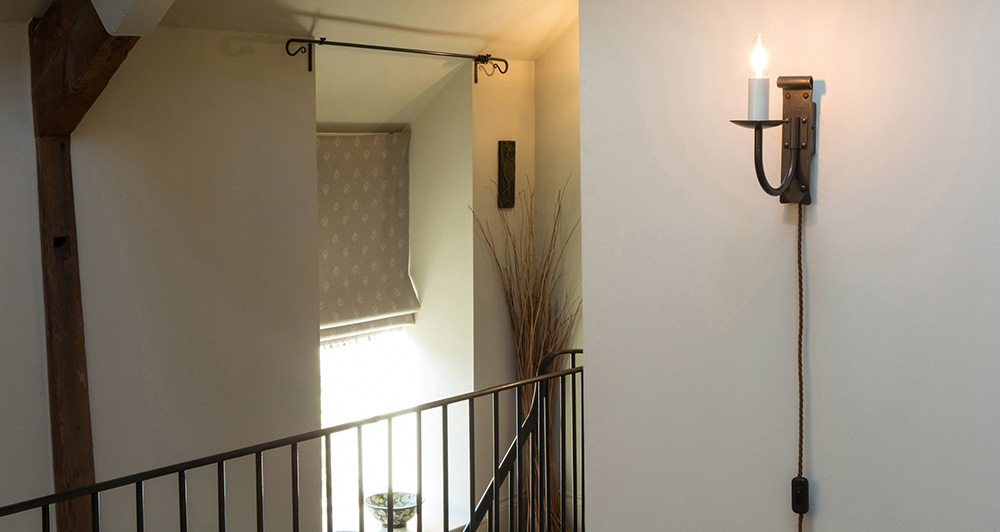 Pictured are some of our suggested plug-in wall light designs – Swaine, Winscar, Dunford, Emley, Midhope and Maythorne - but if you would like to have any of our wall light designs made with a plug-in fitting, please just contact us on 01226 766618 or email sales@nigeltyas.co.uk.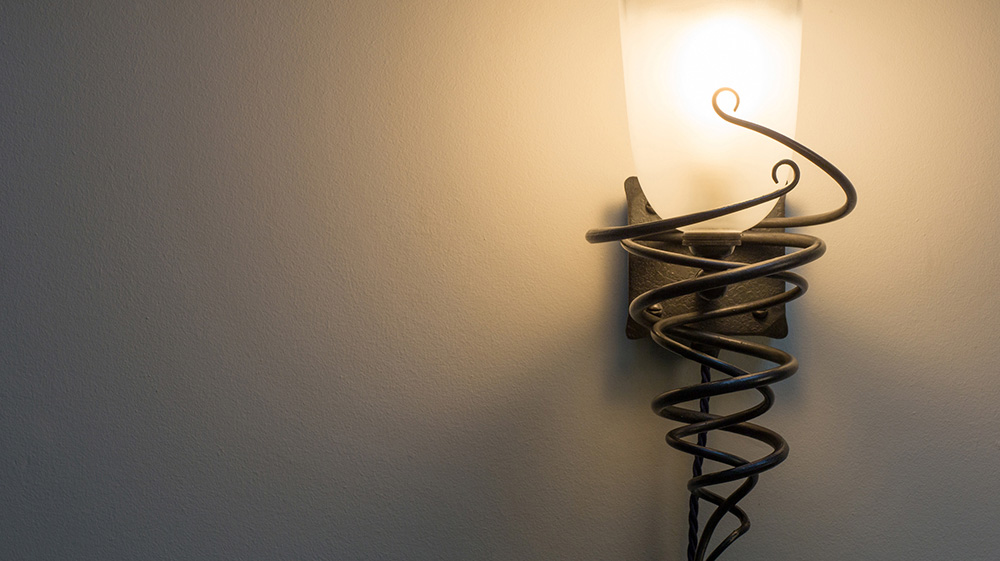 When you contact us, please let us know what design of wall light you're interested in, and it's finish options, plus whether you'd like the silk braided cable in black, brown, grey, silver, antique gold, blue or copper or black flex.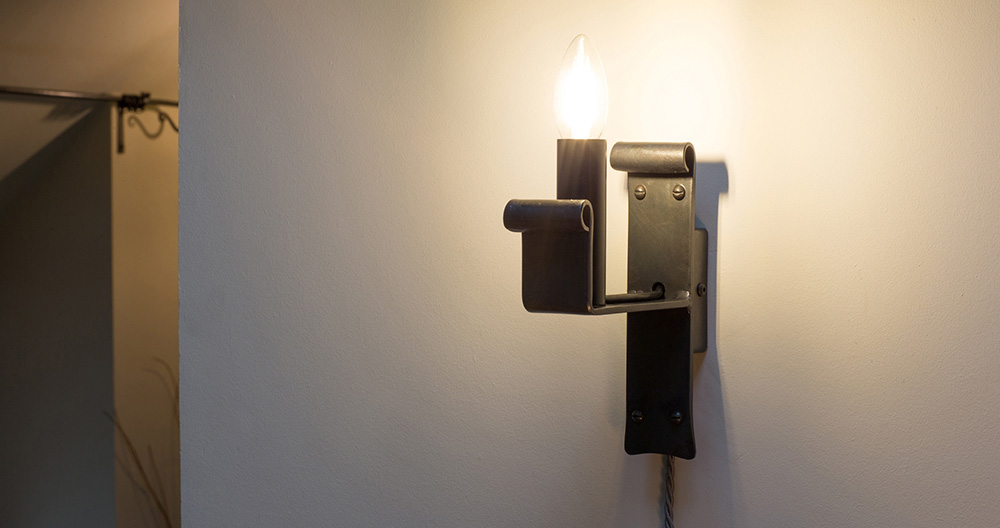 A selection of our most popular wall lights are available to buy online with the plug-in option. For those that are not currently available online, please just choose your preferred wall light option and get in touch - we'll sort out the finer details. 
We hope our customers find plug-in wall lights an attractive and useful addition to our range of handmade wrought iron lighting.