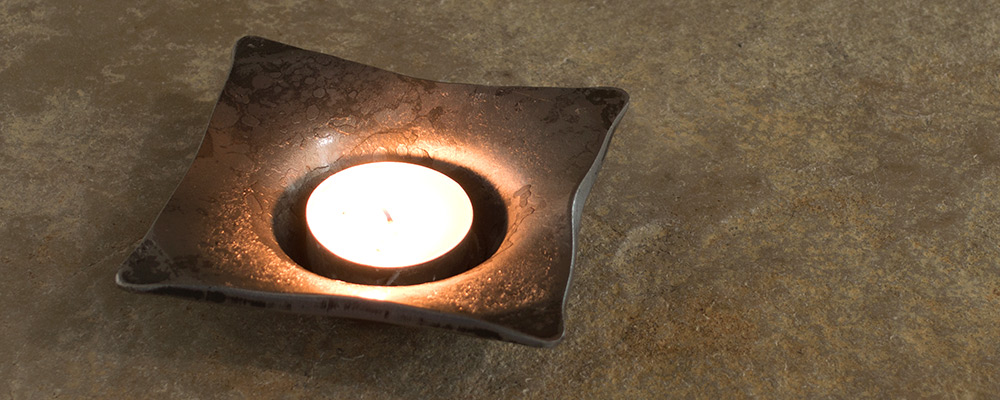 Introducing our handmade wrought iron tealight candle holders
Posted by Elizabeth Stocker - 08 November 2019

Our popular candleholders are now available to buy online. Order now in time for Christmas.
Handmade by skilled blacksmiths in our Yorkshire forge, our wrought iron tealight holders feature smooth waved-edges and bevelled corners.
Each has a unique oxidised metalwork finish which looks lovely when accentuated by candlelight. Available in single, double and triple formations.
Further proof, if proof were needed, that sturdy mild steel with a reassuring heft, can be crafted into something beautiful in the hands of our creative blacksmiths.
Our tealight holders are handmade so may vary slightly in appearance.
To buy our tealight candleholders see here.