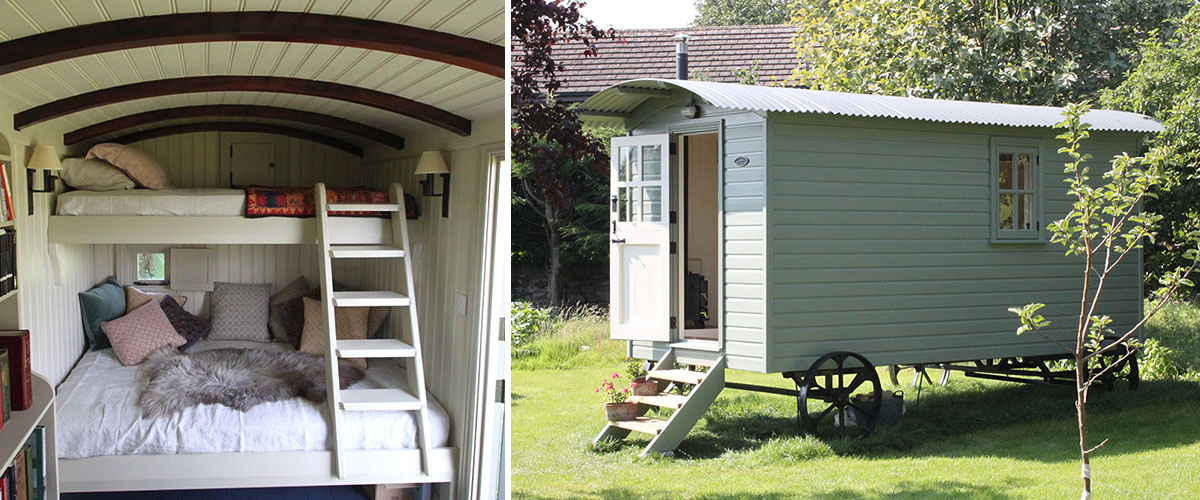 Inside a Yorkshire Shepherd's Hut
Posted by Steph Pollard - 09 October 2017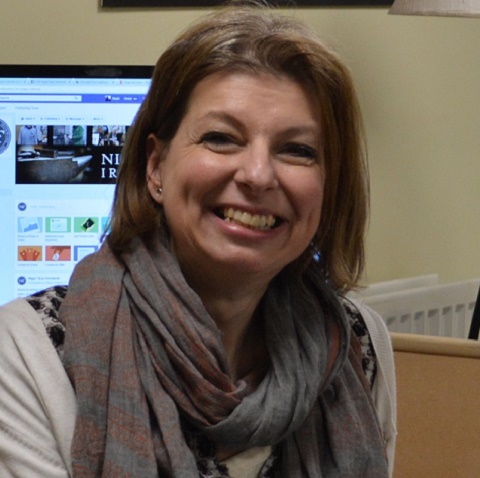 Did you know that we supply wrought iron lighting to fit in some of the beautiful bespoke Shepherd's huts designed and made by The Yorkshire Hut Company?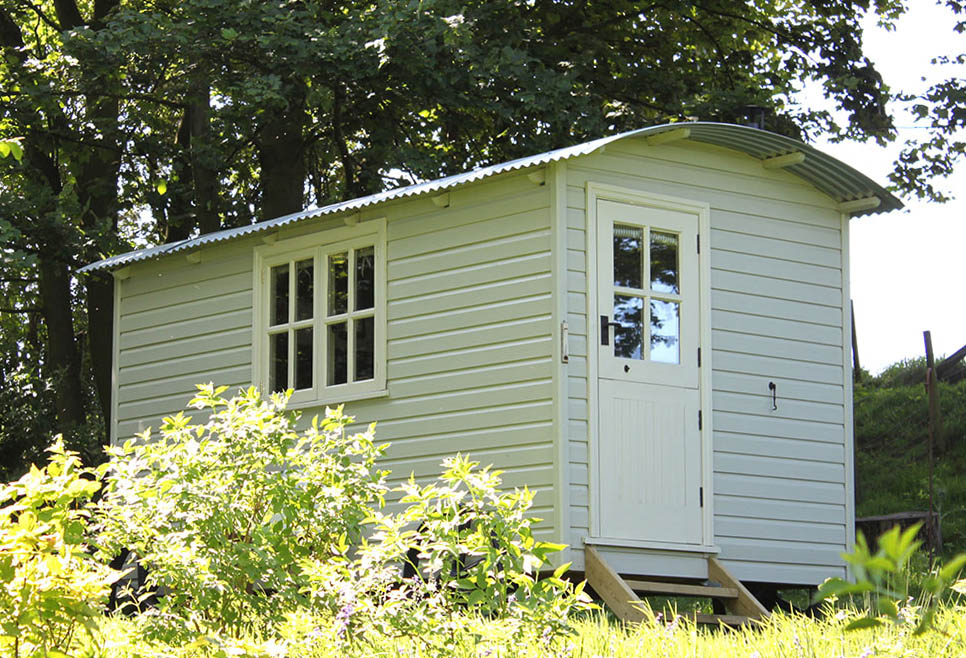 Kevin and Pennie Lordan set up the Yorkshire Hut Company Limited in 2005. Kevin bringing his furniture-making and construction experience to the business; and Pennie, with an art and design specialism, taking the lead on innovative interior design for each of their perfect little garden retreats.
Pennie said: "We are passionate about providing a genuine handmade and bespoke design and build service to our customers and no two shepherd's huts, that we produce, are the same. We work with clients from conception through to completion to create each client a unique shepherd's hut, which is fit for whatever purpose they want to use it for – and built to last a lifetime."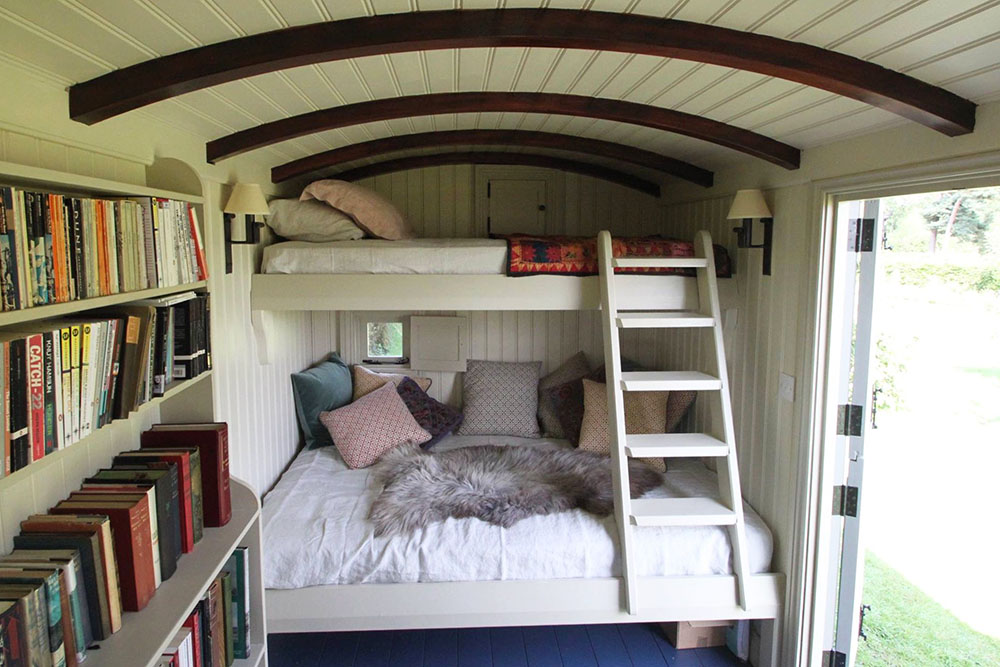 Pennie says that traditionally, shepherd's huts would simply have had a bed, a wood burning stove and a medicine cabinet for the shepherds to tend their flock during lambing season. But, today, The Yorkshire Hut Company's huts are hand-crafted and fitted-out for lots of different uses, including garden offices, studios, hideaways, extra living spaces or rental properties.
All the design and build processes including casting, insulation, window and door manufacture are handled by the talented team at Yorkshire Hut Company in their York-based workshop, with a little help from their local foundry. And, we're delighted that Pennie and Kevin also offer their customers the option of including handmade wrought iron lighting and curtain poles in their huts, which we supply to them from our Yorkshire forge.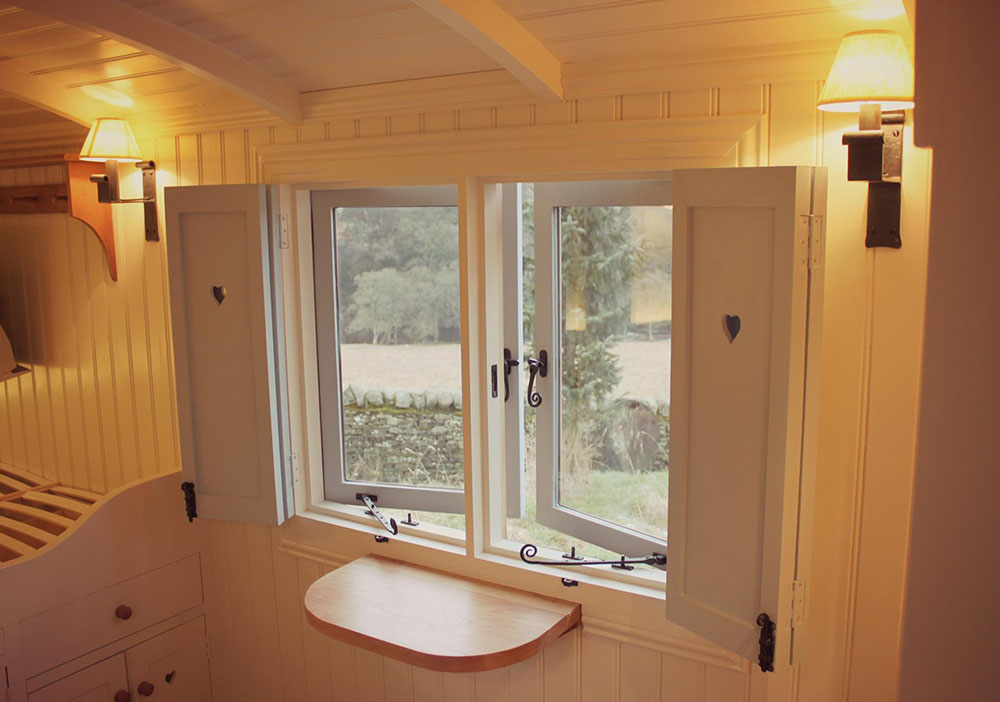 As shepherd's huts are by character compact and bijou living spaces, it's important that everything is reduced in size to fit these interiors. Each component part must be in proportion to the whole to create a comfortable, balanced and attractive space.
The Yorkshire Hut company uses the 'Golden Ratio' in their designs to ensure well balanced proportions. We follow the same principles in the design of our products, and for the Yorkshire Hut Company, we carefully scale our standard wall lights down in size by a third so that they are the perfect fit.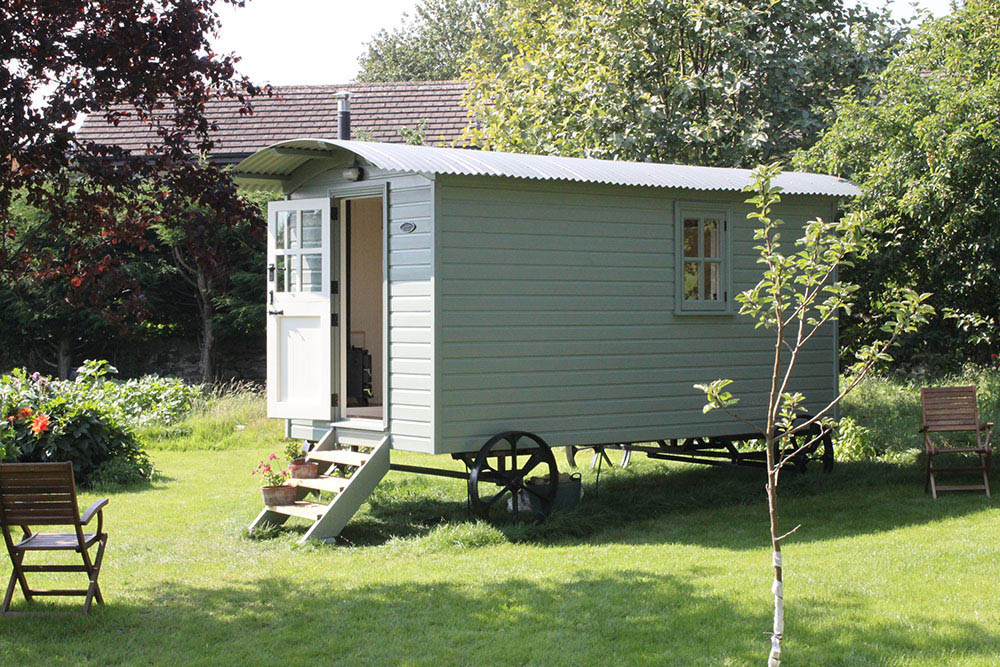 To find out more about the Yorkshire Hut Company and their beautiful shepherd's huts visit http://www.theyorkshirehutcompany.com. It's lovely for us to play a small part in their business.
[ Thank you to the Yorkshire Hut Company for allowing us to use their lovely photography ]