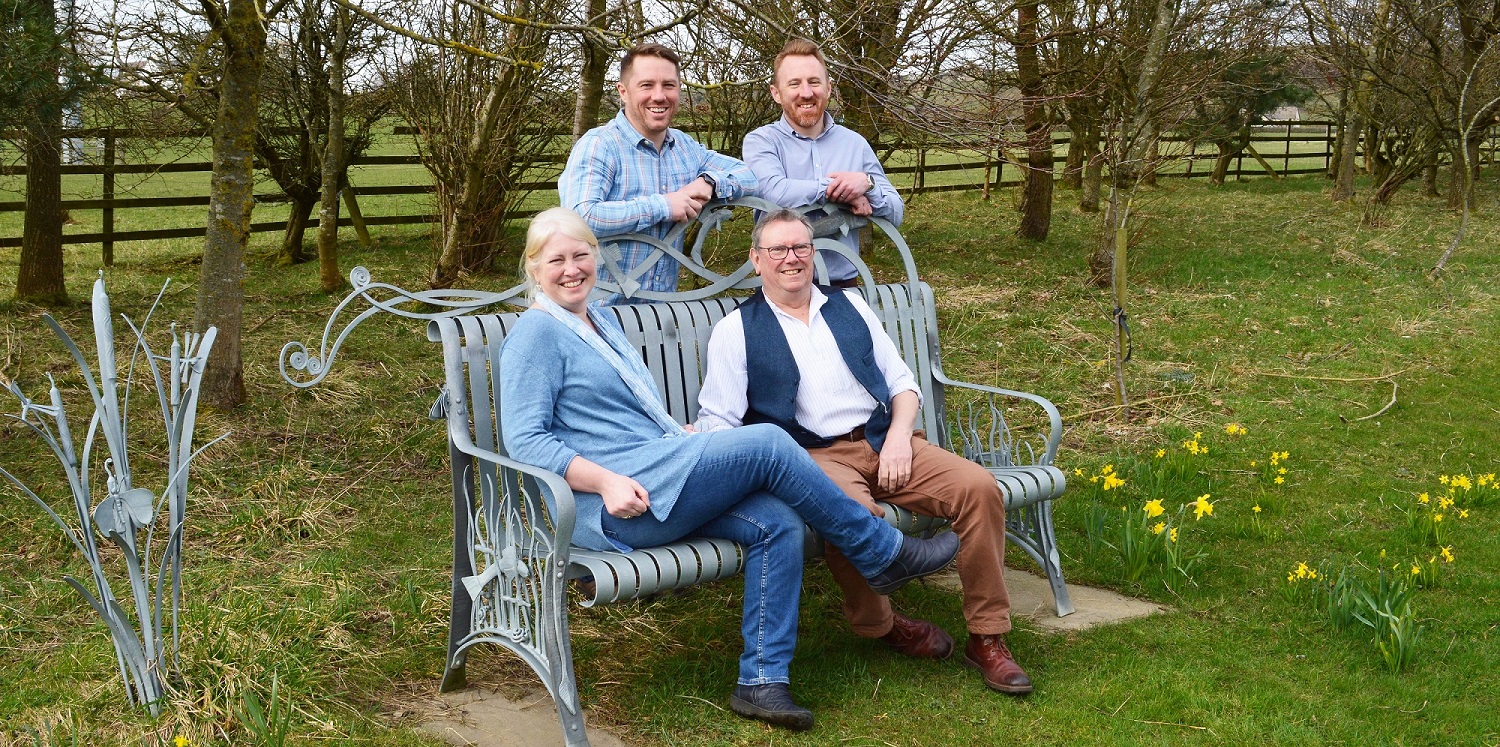 Handing over to the next generation at Nigel Tyas Ironwork
Posted by Steph Pollard - 08 April 2020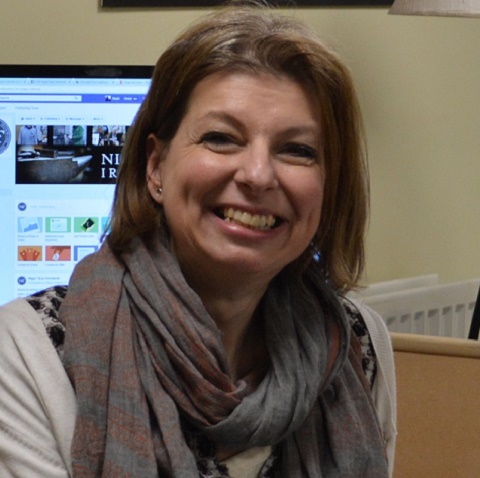 We have an announcement to make. The future of Nigel Tyas Ironwork has been secured with two new young owners taking over the business. (*NB photograph taken prior to adoption of Covid-19 social distancing restrictions.)
After 20 years at the helm, Nigel is retiring from frontline forging and he and Elizabeth have decided it is time to step back and invite in the next generation of directors.
Nigel said: "We are delighted to announce that brothers Dan Lowe and Gareth Lowe are the new owners of Nigel Tyas Ironwork.
"Elizabeth and I are proud and pleased to be securing the future of our craft business for our staff and customers. We look forward to seeing it prosper long after I've hung up my hammer and Elizabeth has snapped shut her laptop."
Dan has a long association with the company. He used to hang around the forge as a youngster fascinated by the metalworking process and Nigel taught him his first blacksmithing skills before he went off to college to train as a farrier.
He has run his own successful farriery business for many years and also been working with Team Tyas in the workshop on and off over the last couple of years. This has given him a good insight into the business.
His brother Gareth has a long career in business administration and product development and will bring a wealth of experience in management and sales into the company.
Elizabeth says: "Dan and Gareth make a great team and I am confident they will carry forward our business values and commitment to quality products and customer service as well as bringing in their own energy and ideas. We are leaving the business in very good hands."
Dan says: "Gareth and I are looking forward to taking on this adventure and building on the legacy of what Nigel and Elizabeth have achieved here.
The sale of the business was completed immediately prior to the start of the Covid-19 outbreak.
Gareth says: "This is obviously a very difficult time to be taking on this opportunity but that can't be helped. We are determined to succeed and will work hard with the team to get to grips with the business in the next few months and take forward the full potential of Nigel Tyas Ironwork in the future."
Our founding directors are supporting our new directors in whatever way they can as they steer Nigel Tyas Ironwork through these challenging times. Rest assured, we'll have a celebration to mark this important step in the Team Tyas story later this year.