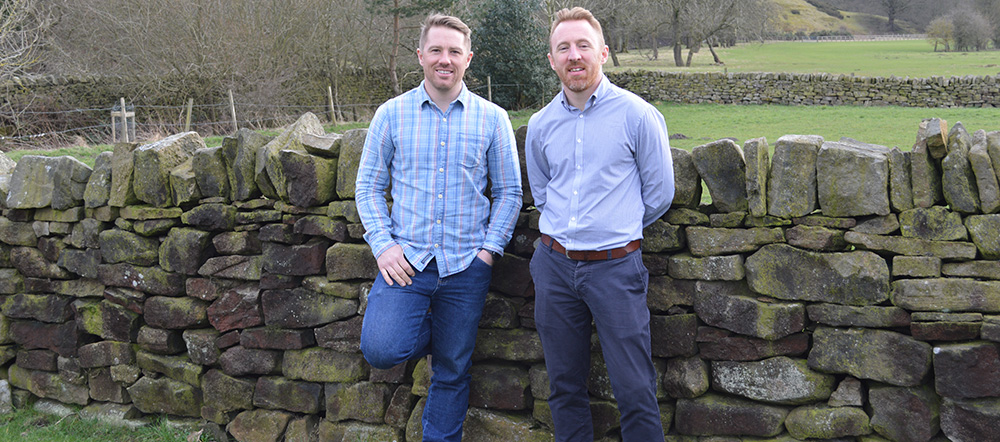 Introducing Gareth and Dan – read about their love of dogs, coffee, design and craftsmanship
Posted by Steph Pollard - 21 May 2020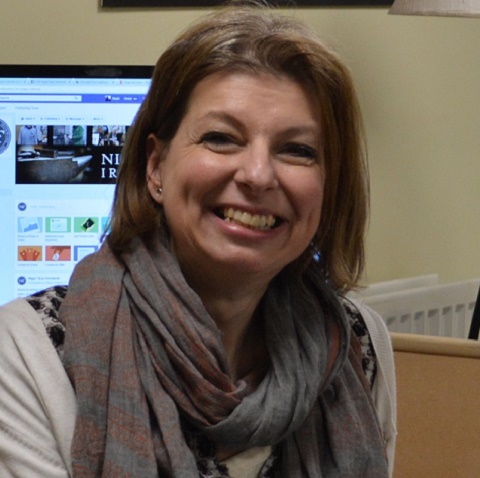 We thought now would be a good time for you to get to know a little more about the newcomers at Nigel Tyas Ironwork.
Our new business owners Gareth and Dan have certainly had a challenging start with the Covid-19 crisis gripping the world as soon as they took over the business. But with the support of Nigel and Elizabeth, they've come through the first couple of months and are now looking forward to getting to know you, our customers better. To get to know them, see the brothers' Q&A below.
When did you first meet Nigel?
Dan: Back in 2004 when I was 19 and just started my farriery apprenticeship. I went to help him out on in the workshop on Saturdays.
Gareth: In October 2018, I think. He was in the Huntsman pub with Dan. 
What do you admire most about what Nigel and Elizabeth have built here?
Dan: The way they've grown the business from their back garden to where we find it now - it's all been down to their hard work and commitment.
Gareth: Nigel Tyas Ironwork is bigger than the sum of its parts, Nigel and Elizabeth have evolved the business from humble beginnings with proper Yorkshire gumption
Tell us in three words how you feel about taking on the Yorkshire forge.
Dan: Excited. Proud. Eager.
Gareth: Excited. Motivated. Grateful.
The business is 20 years old. What does the next ten years hold for Nigel Tyas Ironwork?
Dan: We want to take the business to the next level but keep all its core values. We want to be able to look back at what we have achieved and be proud of it.
Gareth: We're excited about developing new ideas, getting into new places and reaching new people – as well as keeping in touch with everything we already have here. I have a background in the hospitality sector, so am looking forward to getting to know our commercial clients in restaurants and bars (when this sector is back in business.)
What's your favourite Nigel Tyas product?
Dan: I love anything with a taper or a rivet! As a craftsman you appreciate the subtle things that take all the metalworking skill. I really like the shape of the Whitby lamp and its little details, but I also like the simplicity of our contemporary Stocksmoor lights too.
Gareth:  Hard to choose. I love the look of the ringlet finials, the Rams head fireside tools, the Huthwaite lamp and the Bretton pendant light.
You are now 'brothers in business'. How are you going to manage that relationship?
Dan: We are very different in some ways and very similar in others. I'm sure we won't agree on everything, but we trust each other and that means everything.
Gareth: Blood is thicker than water. I can't think of a person I'd rather go into business with.
Tell us a little bit about yourselves.
Dan: I'm 35, married to Fay for six years and have two beautiful lurchers. I've run my own farriery business for 10 years - mostly in Yorkshire but I spent 2013-14 living and working at stables in Singapore and, more recently spent some time travelling to Brunei to shoe polo horses for the Brunei royal family! I've also worked alongside the team at Nigel Tyas for a few years. I enjoy walking. cycling and eating and drinking out.
Gareth: Almost 40, married to Claire for nine years with a six-year-old son, Elliott. Dan and I were born and bred locally – our grandparents farmed nearby when I was a baby. For the last 17 years, I've worked in business development and before that I worked as a ski technician in Vancouver and a chef in France!  Outside work, I volunteer with Woodhead Mountain Rescue Team and enjoy spending time outdoors with my family or on my bike. 
What message do you have for existing and future Nigel Tyas customers?
Dan: For existing customers, I hope they still love what they purchased and would choose us again. For new customers, take a look, and hopefully our products will speak for themselves. If you choose us you're choosing a quality product made and delivered to you by skilled, passionate people.
Gareth:  To existing customers, thank you. To future customers, there's only two ways to develop a product - the cheapest or the best and we aim to be the best. Quality, craftmanship and great value items are what you will get.
Do you have a particular interest in the design and craftsmanship championed by Nigel Tyas?
Dan: I am passionate about traditional skills and the preservation of these for the future. I hope I can develop my own metalworking skills with the talented team and have lots of ideas for developing and creating new products.
Gareth: I have a degree in product design and 20 years' product development experience and really look forward to applying that to the manufacturing of lighting and homeware. 
Tea or Coffee?
Dan: Yorkshire tea, strong and not too much milk
Gareth: Yorkshire tea, strong – but a good splash of milk. People won't believe I'm saying that as I've spent 15 years teaching people to make great coffee and I love the stuff, but tea is my go to drink.
Cat or dog?
Dan: DOGS.
Gareth: Neither (gasps in the office from various animal lovers..!)
What luxury would you take to a desert island? (aka Desert Island Discs)
Dan: Fishing rod and DOGS.
Gareth: Pen & Paper and a Kelly Kettle