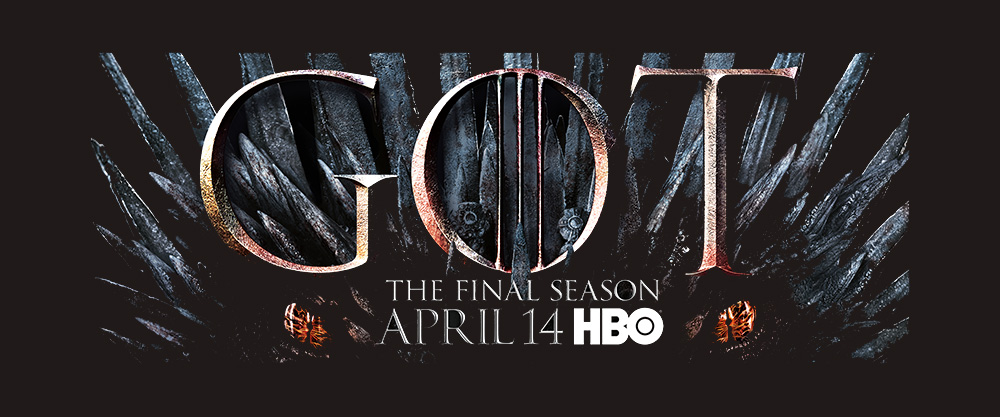 Game of Thrones – time to reflect on our medieval credentials
Posted by Steph Pollard - 07 April 2019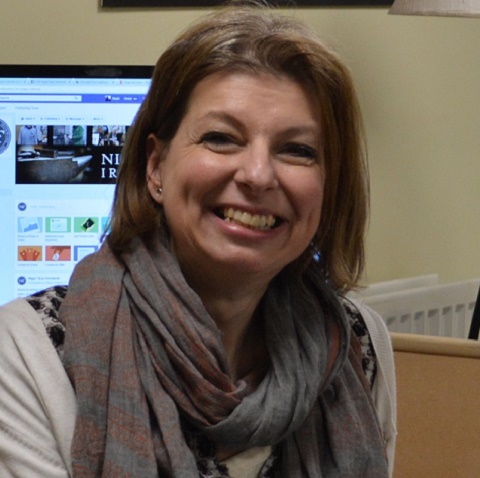 We may have mentioned it before (just a bit) but we once made some curtain poles for one of the castles on Game of Thrones. We're not sure which castle, Winterfell, Riverrun, Casterly Rock …but it's still our little 'claim to fame' connection to the smash-hit, blood-thirsty TV drama.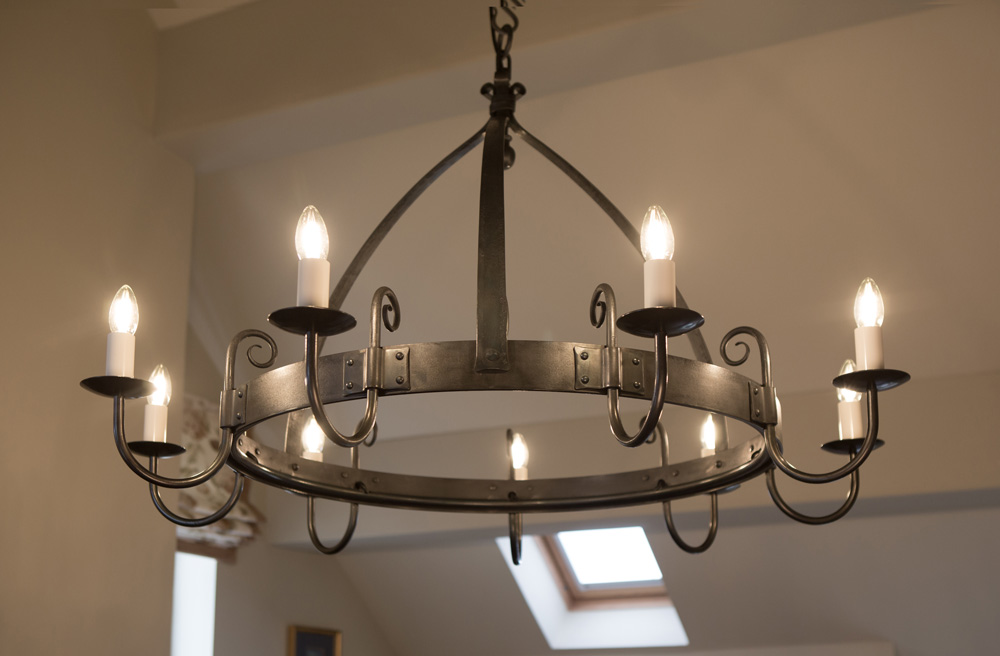 I have tried to look for the poles when watching the show but keep getting distracted by all the double-crossings, deaths and dragons. Anyway, we're very pleased to be one of the many UK businesses which has been commissioned to supply the producers of this global hit series, mostly shot in Northern Ireland. It was quite a small matter for us, but the show has been a massive boost to the economy in that region and further afield.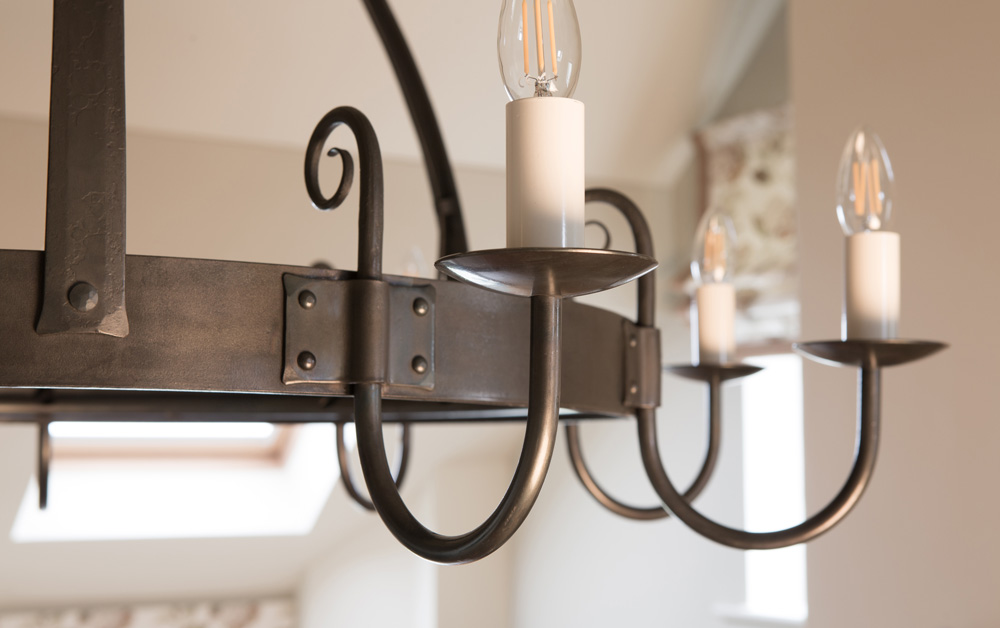 Half of us watch Game of Thrones here at Nigel Tyas Ironwork. Half of us don't. So, whilst not all of us feel a sense of excitement as the saga draws to its close, we can, at least, all revel in the fact that medieval architecture, art, design and interiors have been highlighted throughout the series. It has made Nigel Tyas Ironwork's authentic wrought iron products, forged in fire and hammered at the anvil just like in medieval times, quite 'de rigueur'.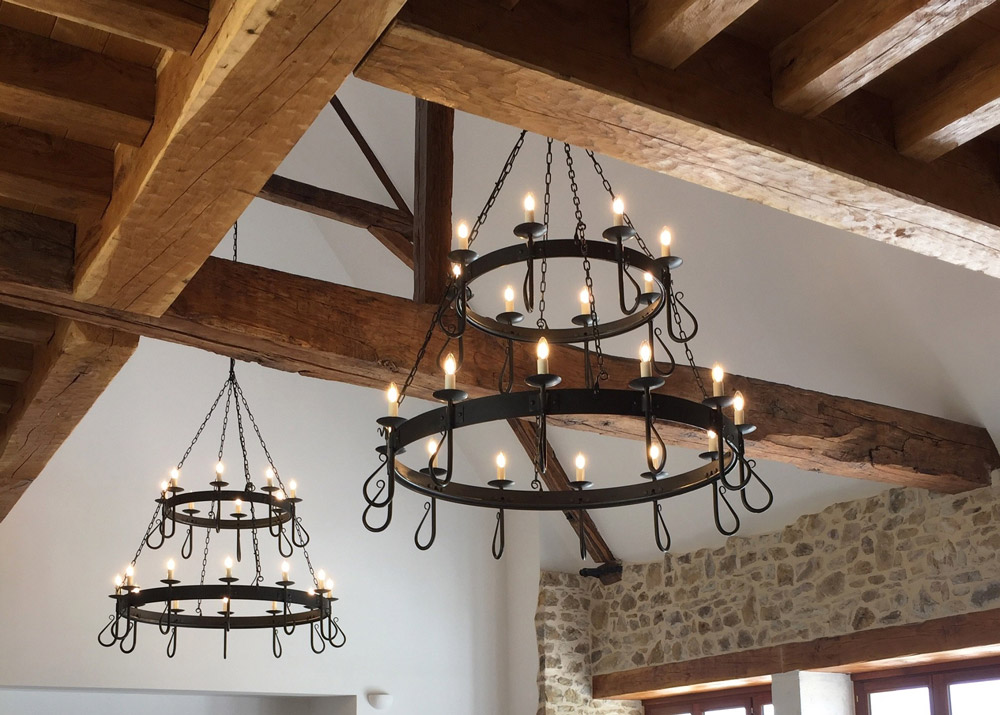 We'd like to take this opportunity to unashamedly celebrate our own design products inspired by medieval motifs, methods and materials. Our Mitre and Midhope chandeliers, in their natural black beeswax finish, would look the part hanging over any raucous feast for example.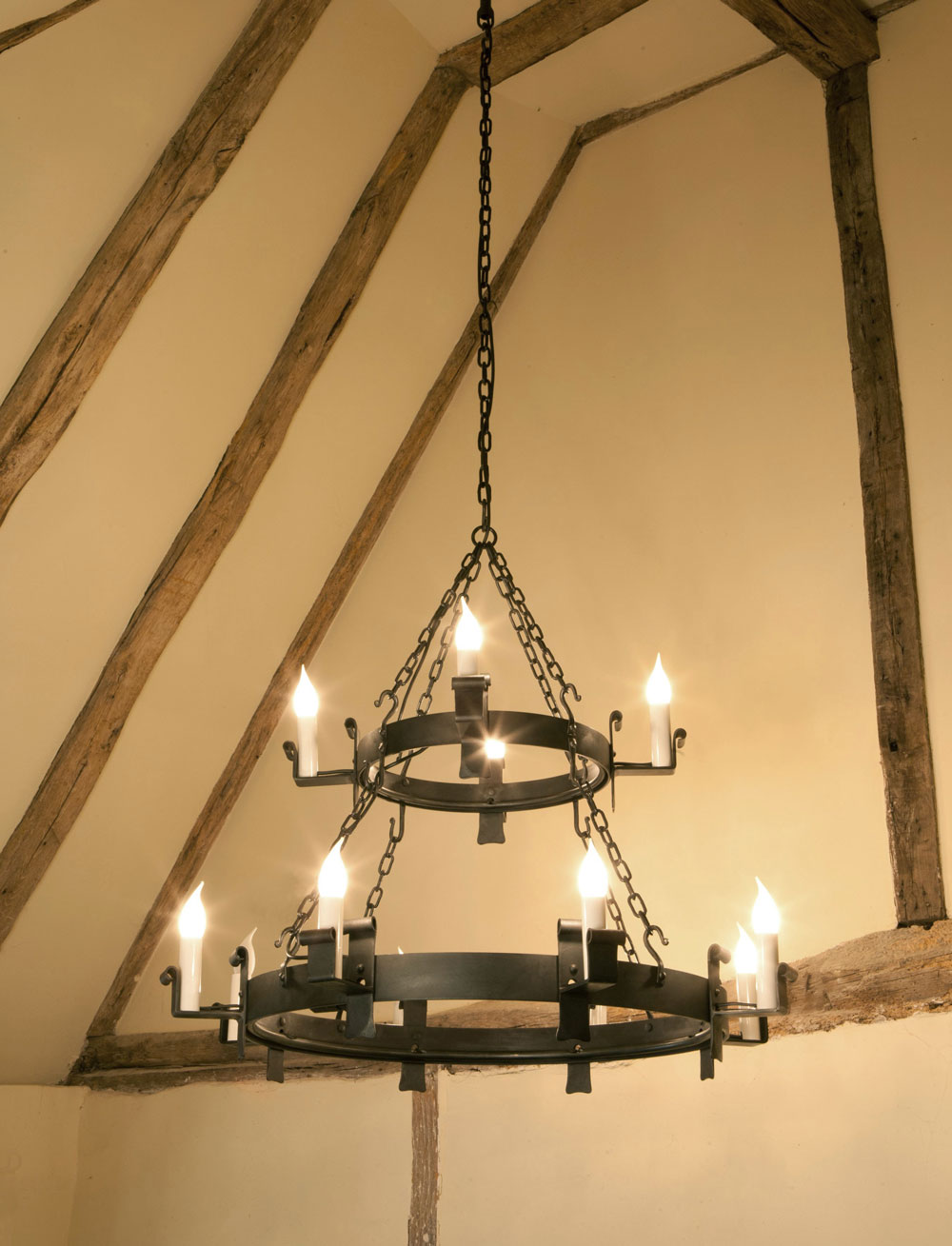 And, our Hinge wall lights (all be it with real flame torches rather than LED bulbs) would be just the thing to light the dark corridors of any castle where conspirators and murderers lurk.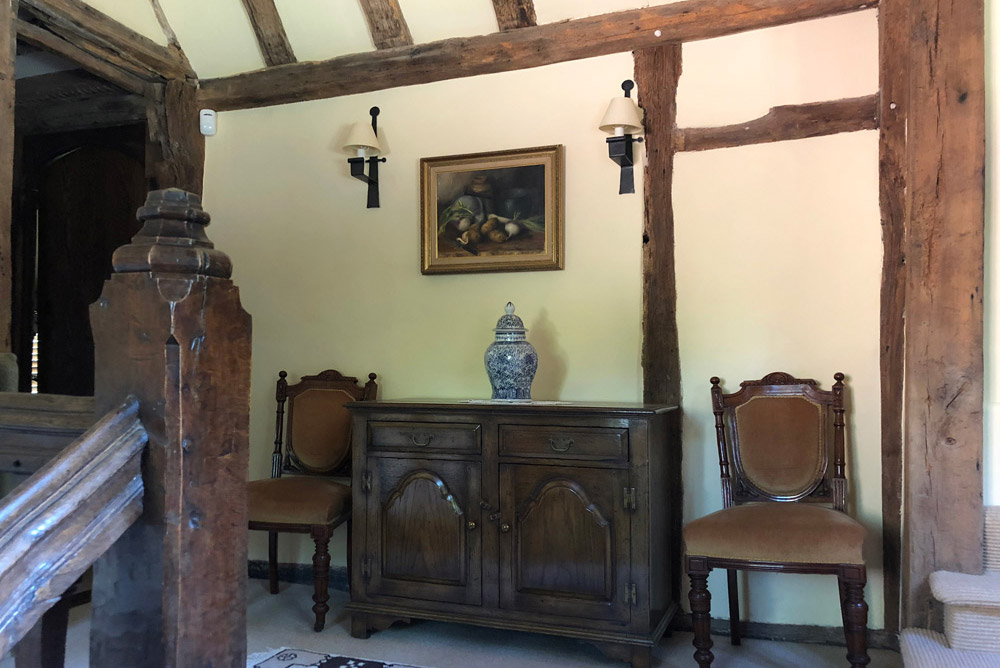 We can imagine our heraldry-inspired Fleur de Lys wall lights happily lighting a lady's chamber ...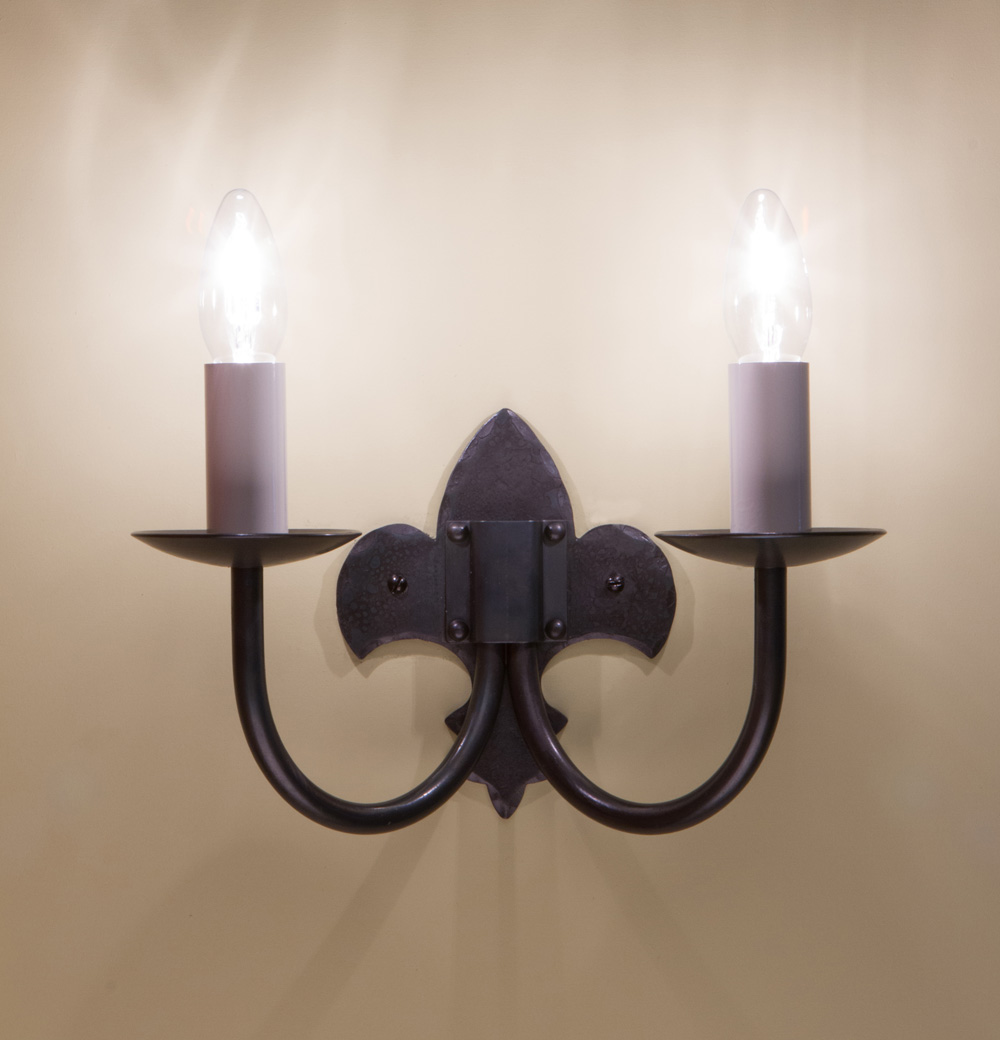 ... and our decorative Gunthwaite design being a popular choice for the discerning residents of Kings Landing.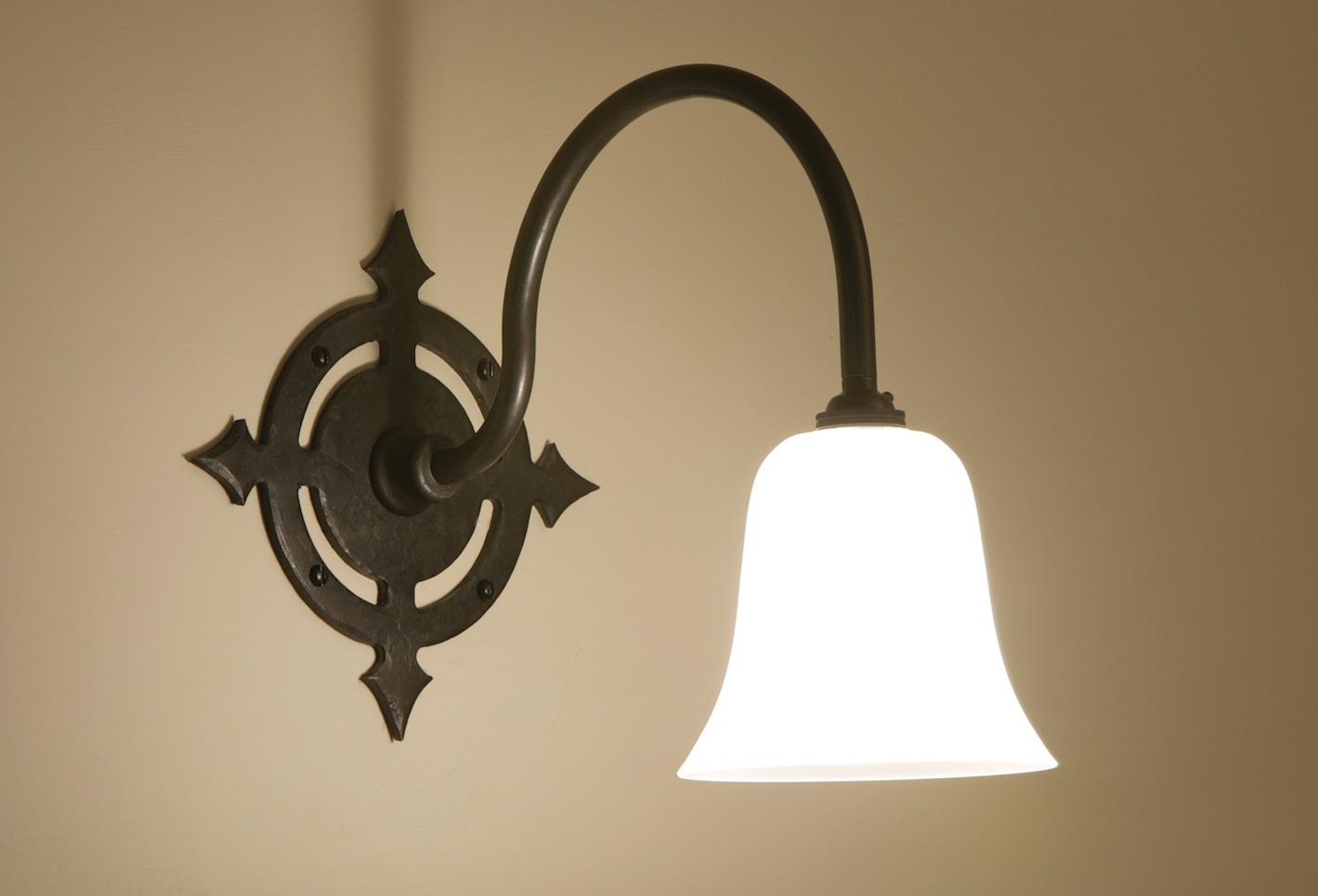 Of course, our Arrowslit wall lights very directly evoke the important defensive feature of everyone's battlements.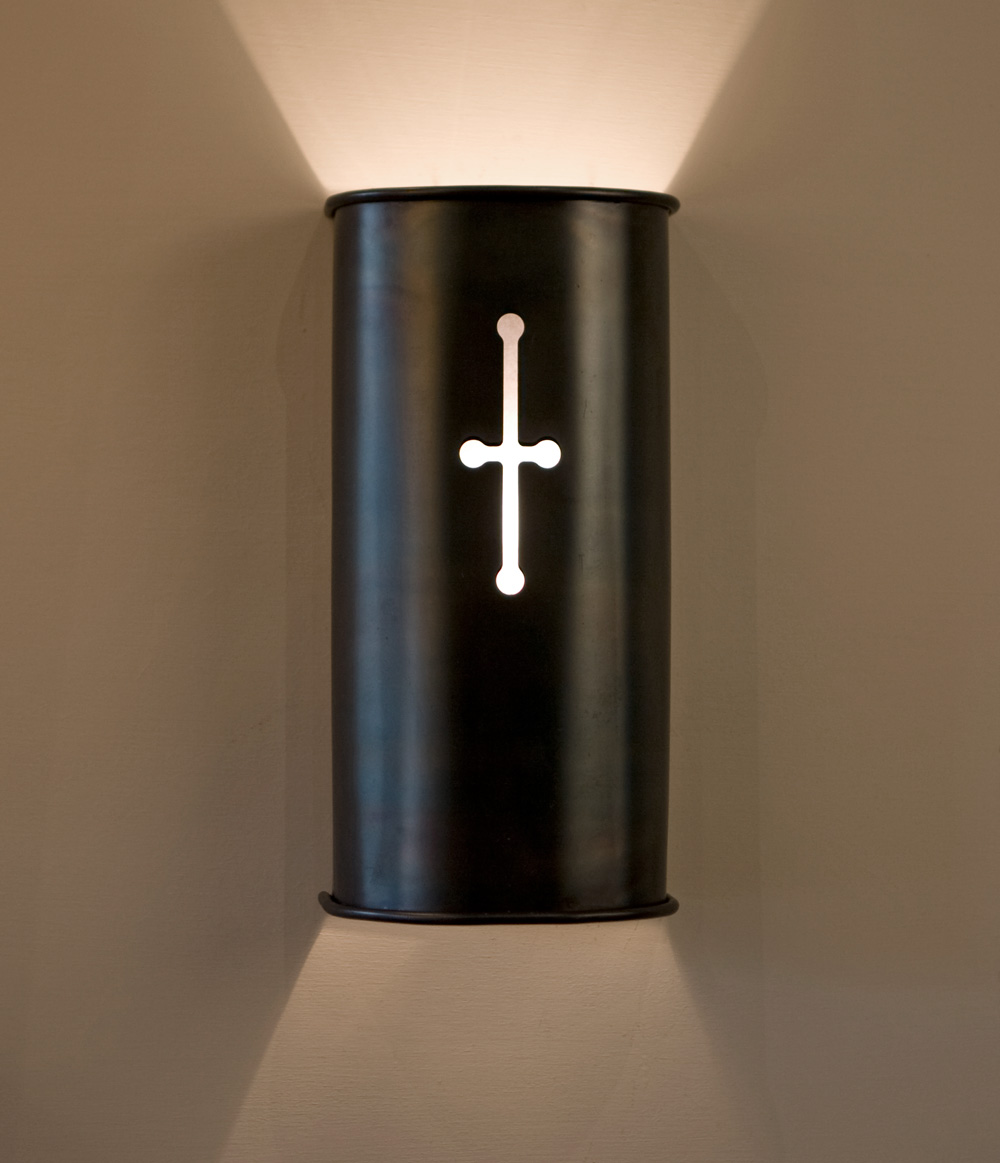 And, our Breastplate wall light in two sizes is a 'look' which dates right back to the dark ages.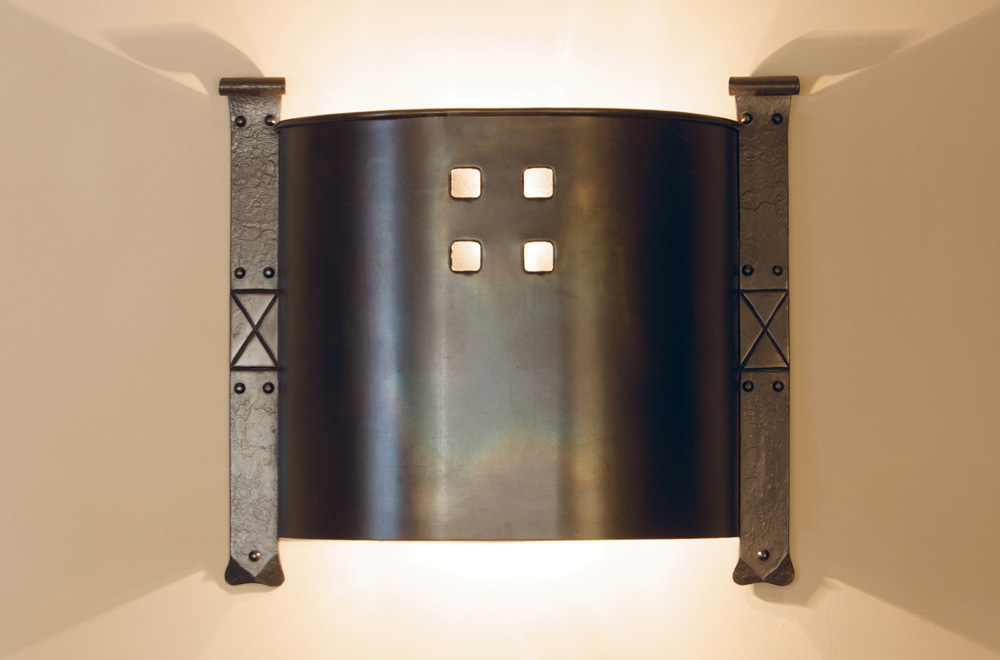 Our Bullhouse uplighters would not look amiss in the throne room or ante chamber of any keep.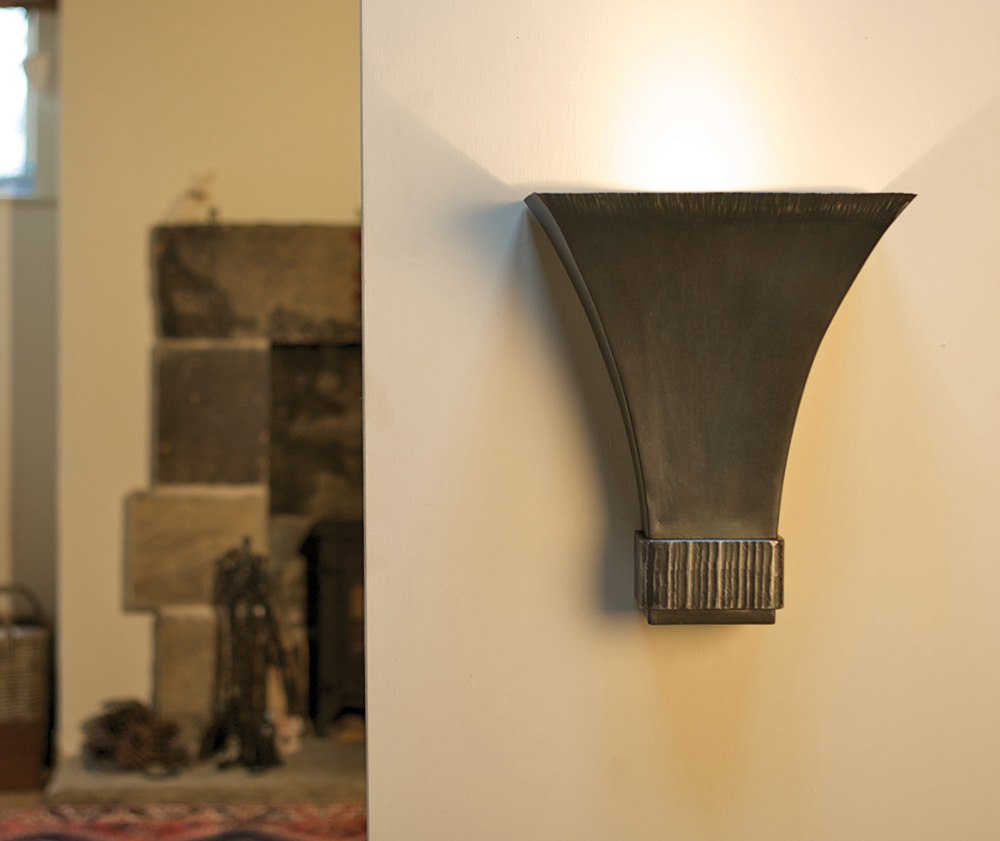 Then there's our wrought iron curtain poles (we've mentioned them) ...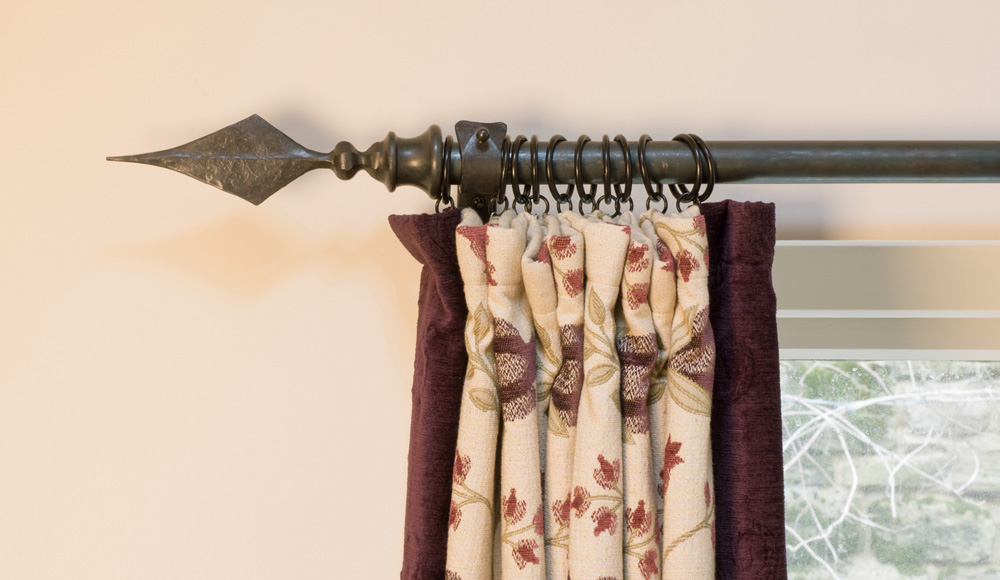 With Spear, Sceptre or Forged ball finials they are the perfect framework for damask, brocade and jacquard drapes.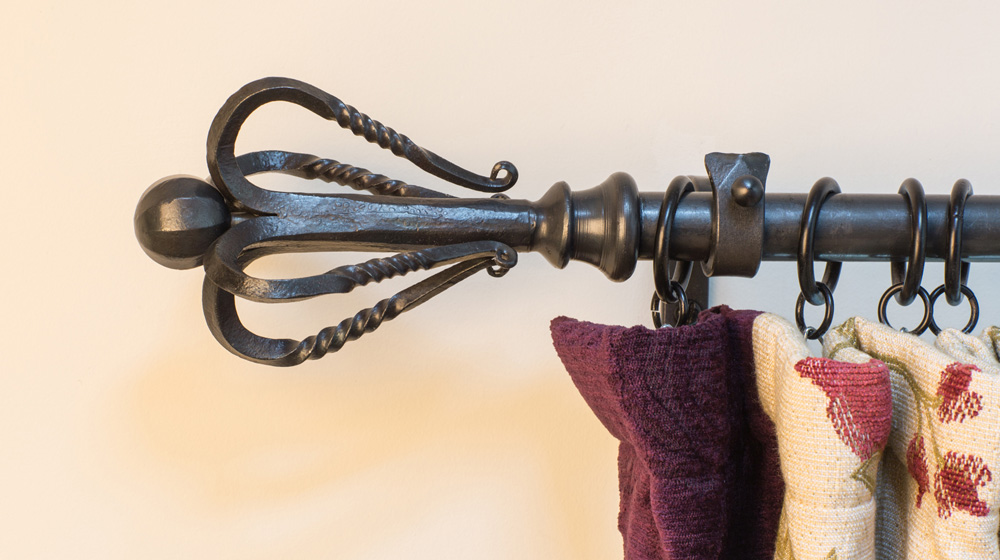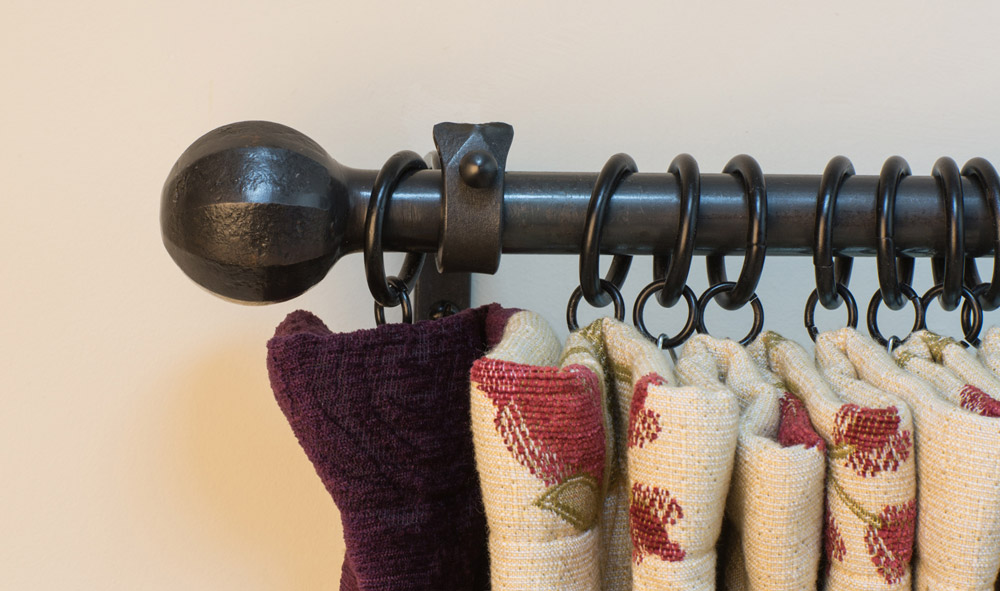 Today all these evocative medieval-style lights and curtain poles are certainly a popular choice for customers living in historic stone and timber-framed properties with stucco walls. But, they also look stunning in more contemporary homes with strong, characterful interiors and perhaps boldly-painted walls. Our customers make them their own as part of their unique schemes.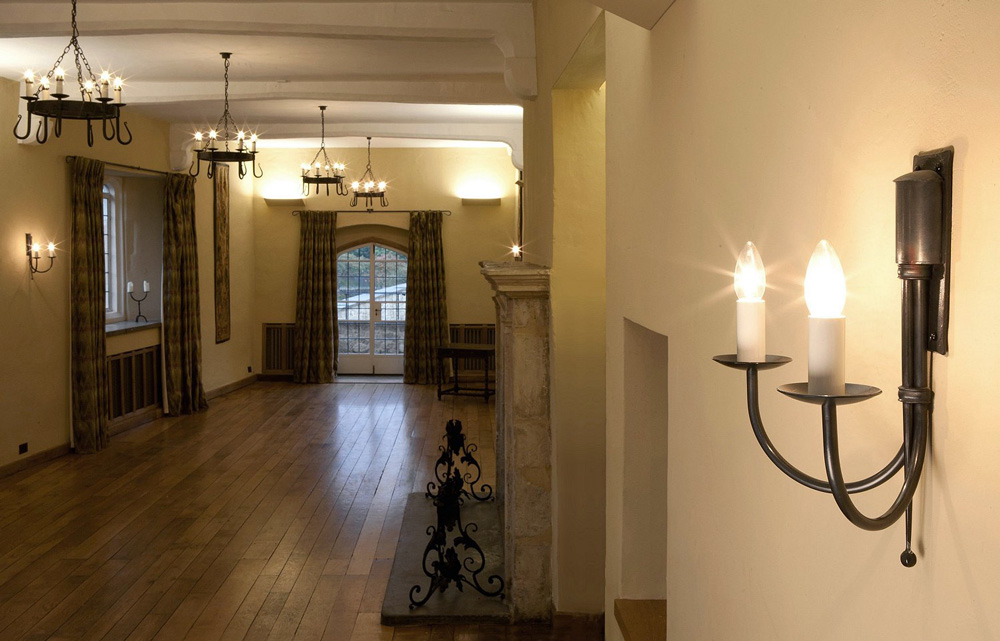 Enjoy Games of Thrones. And if you consider your home your castle, and need some lighting or curtain poles, give us a call. Winter is coming – plan well ahead to make your house warm, well-lit and cosy.