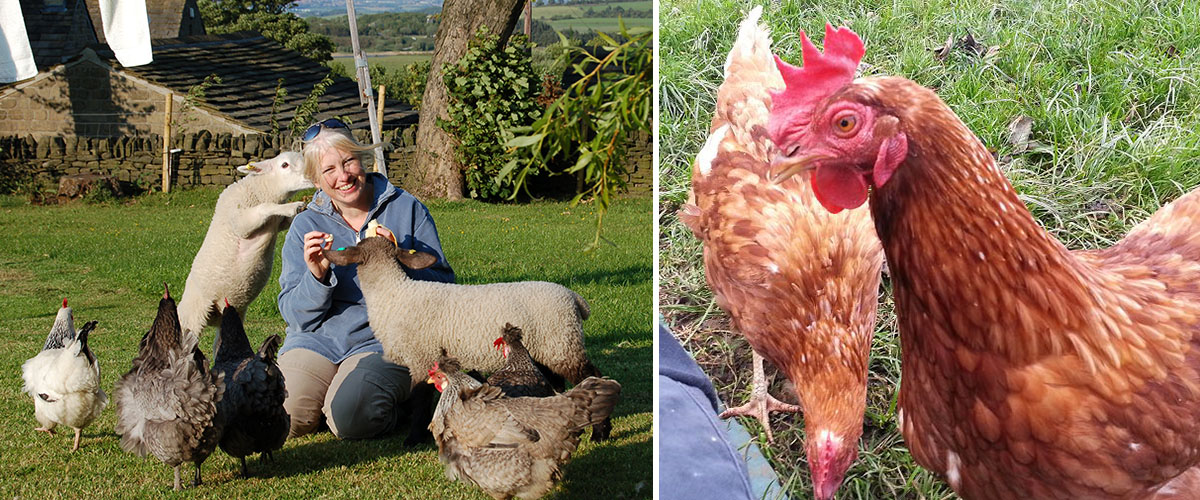 A week in the life of a rescue hen
Posted by Elizabeth Stocker - 22 November 2016

Nigel and I have been keeping chickens in the back garden for about 18 years now.
Late last year all but two of our hens were killed by a stoat. I managed to rescue the last two and evacuate them to our friend Jim's garden until the stoat decided to move on to pastures new.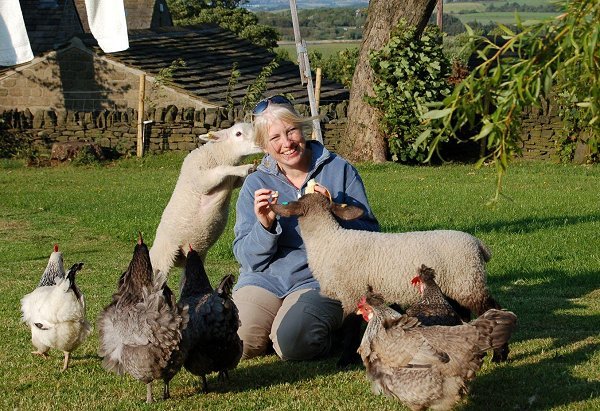 Until then we had always bought hens that were ready to lay and sometimes reared our own chicks with a broody hen. I'd often thought that it would be a nice idea to have some ex-battery hens and late in August I made contact with a charity called Fresh Start for Hens, a not for profit organisation run entirely by volunteers and dedicated to rehoming hens from the commercial egg production sector.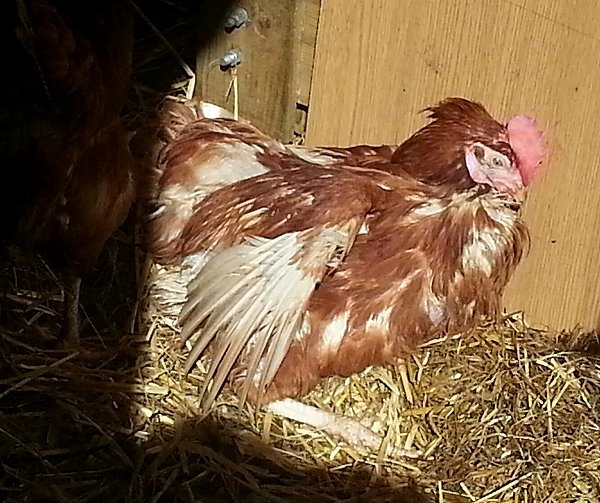 Nigel collected our first 4 hens from Doncaster on a very wet Saturday afternoon. Until that morning they had been living in cages for the last 15 months and were now deemed no longer viable as commercial egg producers. They were scruffy and smelly when they arrived and we put them into our small barn to recover from the shock of the new adventure.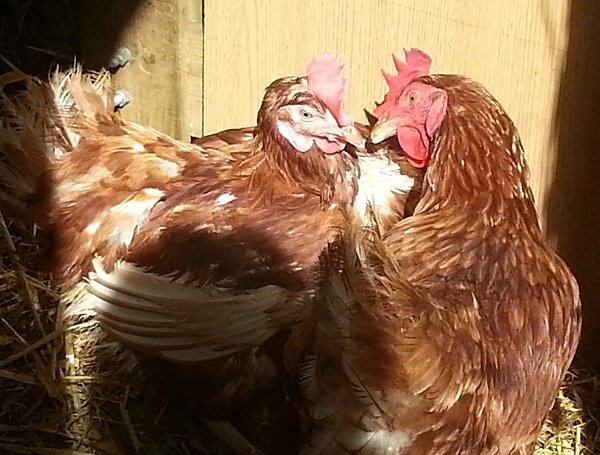 They were kept inside for the rest of the day and eventually plucked up the courage to venture out of the their carrying box. Little heads appeared around the side of the open box as they looked around in bemusement at their strange new surroundings. One of the loveliest sights was watching them take turns to bathe in a shaft of warm sunshine. They didn't even understand how to drink from a water bucket - we dipped their beaks into the water and they quickly got the hang of using the bucket and pecking at corn.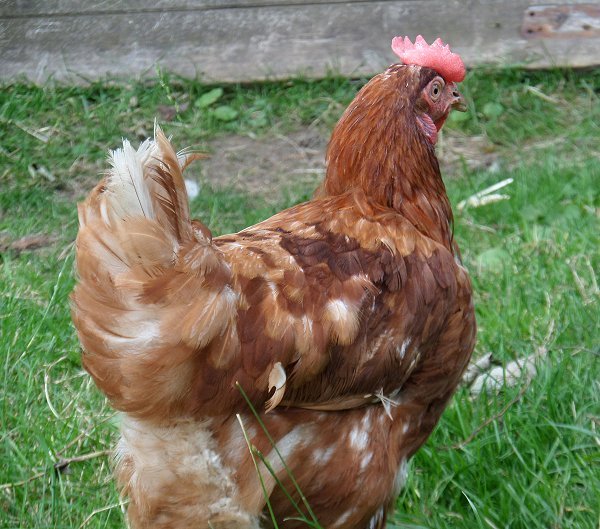 The following day we opened the barn door and after several hours they eventually plucked up the courage to venture forth and tentatively start exploring. Inside we found 4 beautiful eggs!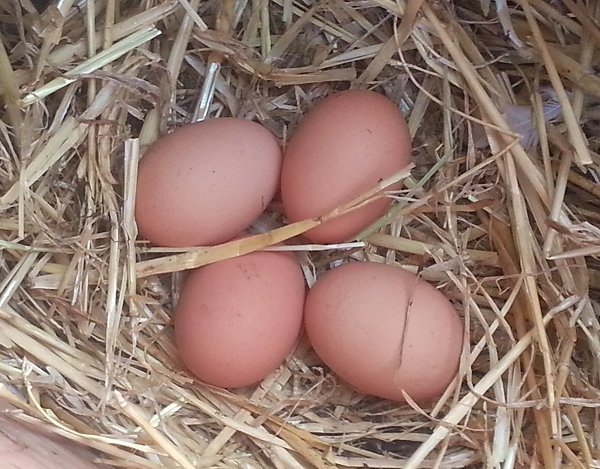 It was such a pleasure to watch them starting to do 'normal' hen-type things. Almost immediately they started trying to preen themselves and clean and tidy their bedraggled feathers … and scratching around in the straw.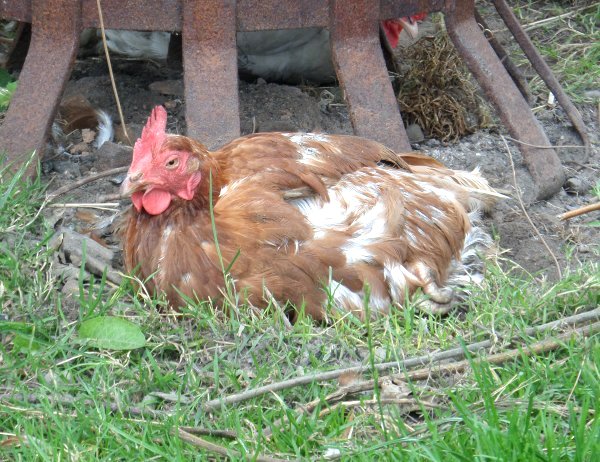 All 4 hens started laying eggs on the second day and over the first week laid 23 eggs.
A week later they have become friends with our two old hens and are happily wandering around our small pasture enjoying outdoor life. Already they look clean and fluffy … they preen their feathers … chase flies in the sunshine and love pecking at the grass. They love bananas, strawberries and plums and being picked up for a cuddle!



They were very scruffy when they arrived but are now looking a lot better despite some of their feathers being missing. They are very friendly and happy in their new home and we are looking forward to seeing them with all their new feathers soon.

It is has been one of the most enjoyable experiences in my life and I have so much respect for the people who give their time to enable at least some battery hens to live out the rest of their natural lives in freedom and peace.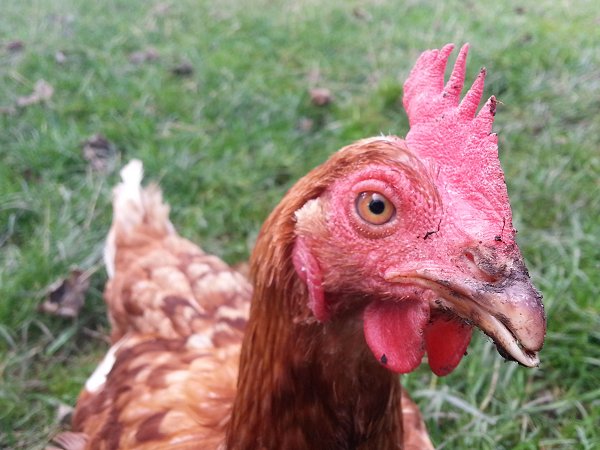 I recently received an email telling me that the next rehoming date is in December. If you are thinking of getting some hens, this is one of the most rewarding things that you could do. A special Christmas present perhaps for you and the hens! There is lots of useful information about rehoming hens from the commercial egg producing sector on the website of Fresh Start For Hens.



Useful Links -
FRESH START FOR HENS have a new website coming soon - they are a not for profit organisation, run entirely by volunteers, dedicated to rehoming hens from the commercial egg production sector.