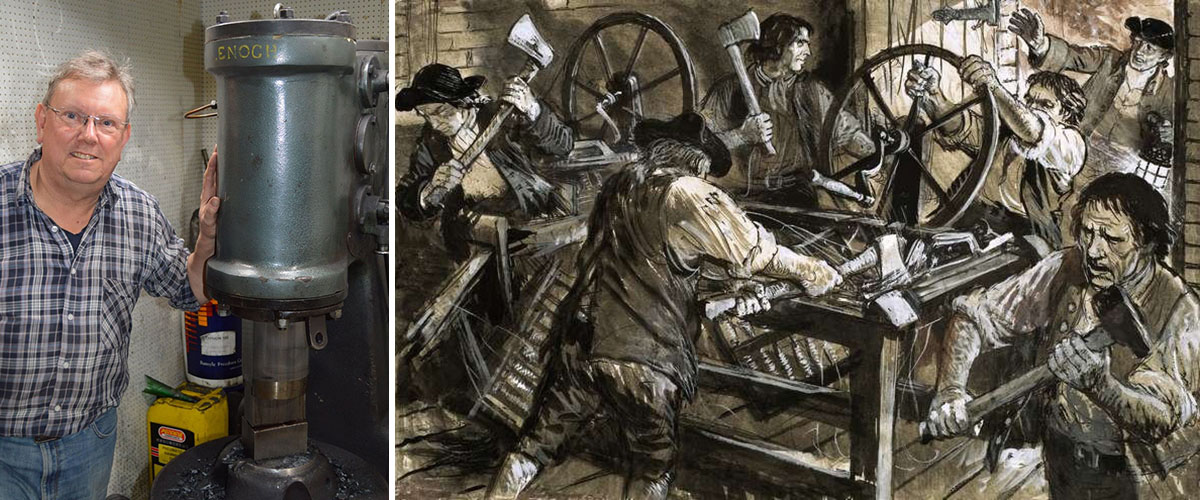 Enoch the Power Hammer
Posted by Steph Pollard - 16 March 2017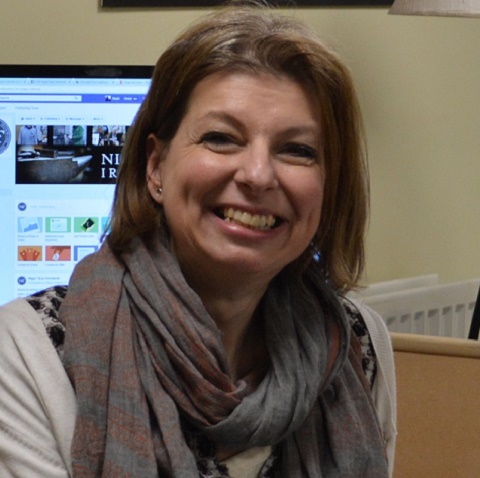 Nigel Tyas introduces us to the heavy-weight power hammer which is central to the manufacturing process in our workshop - and explains why it is affectionately called Enoch.
Our mighty power hammer has stood in the workshop, alongside our anvil, since we set up the business in 2000 – and it has a name. Enoch. To explain why, I have to tell you the history of Enoch's Hammer.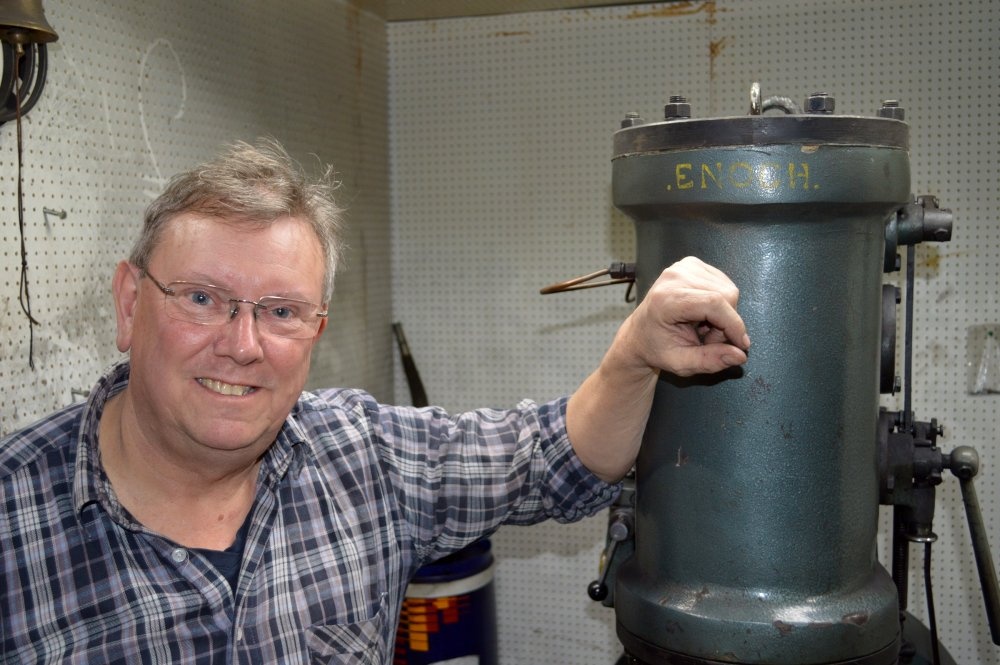 Enoch Taylor and his brother James were blacksmiths in Marsden, near Huddersfield in West Yorkshire, not far from where we work today. In 1809, the brothers built a new cropping machine which when installed into the local woollen mills did the job of ten men. They had been trimming the heavy, woollen cloth to size using large, cumbersome hand-held shears for years. The new cropping machines speeded up this task and cut the cost of production so dramatically that their use spread quickly across the mills of North. Men lost their jobs and faced poverty. They were not happy – a man called Ned Ludd in Nottinghamshire is reputed to have been the first man to take exception to a similar machine for making stockings in his factory – he broke it up. The 'Luddite' movement was born and angry mill workers here in Yorkshire set about trying to destroy the cropping machines.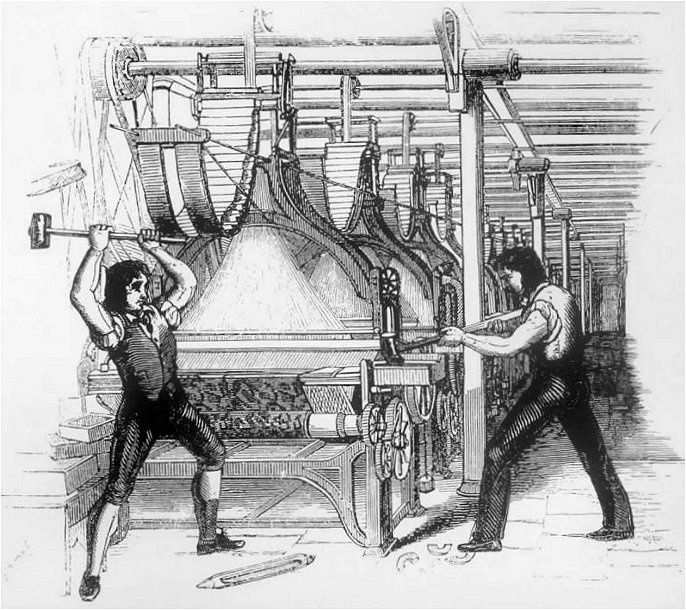 And here's the funny thing. The weapons they reached for to wield and smash the machines were sledge hammers made by ... the Taylor brothers of Marsden. This irony was not lost on the Luddites and as they swung 'Enoch's hammers' to damage his hated machines they cried: "Enoch made them, and Enoch shall break them".
The Luddites were soon outlawed and local militia called upon to defend mill owners' property. Many were shot and wounded in a number of altercations. Some were executed or sent for transportation to Van Diemen's Land. Families were forced into the workhouses to survive.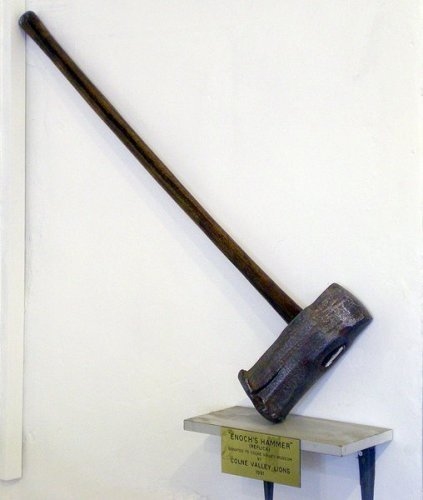 It was a turbulent time and our 'Enoch', the power hammer, pays homage to this violent chapter in our industrial and social history.
It's a machine which I'm sure the Taylor brothers would be proud of and the mill workers of old would have come to respect as a tool. It requires a great deal of skill to use successfully – skills similar to those needed when using a hand-held hammer, but much faster and with more power. Enoch can deliver a 40kg blow 100 times a minute which is more than my arm can do anytime. The time and manpower it saves us makes it easier for us to manufacture our many products. Some of the basic shapes and sections we need can be formed with the power hammer before being finished on the anvil by hand. Our Enoch opens up the opportunity to manufacture a wider range of products which otherwise would be very difficult to make without his mighty power! He is a valued member of the Nigel Tyas team.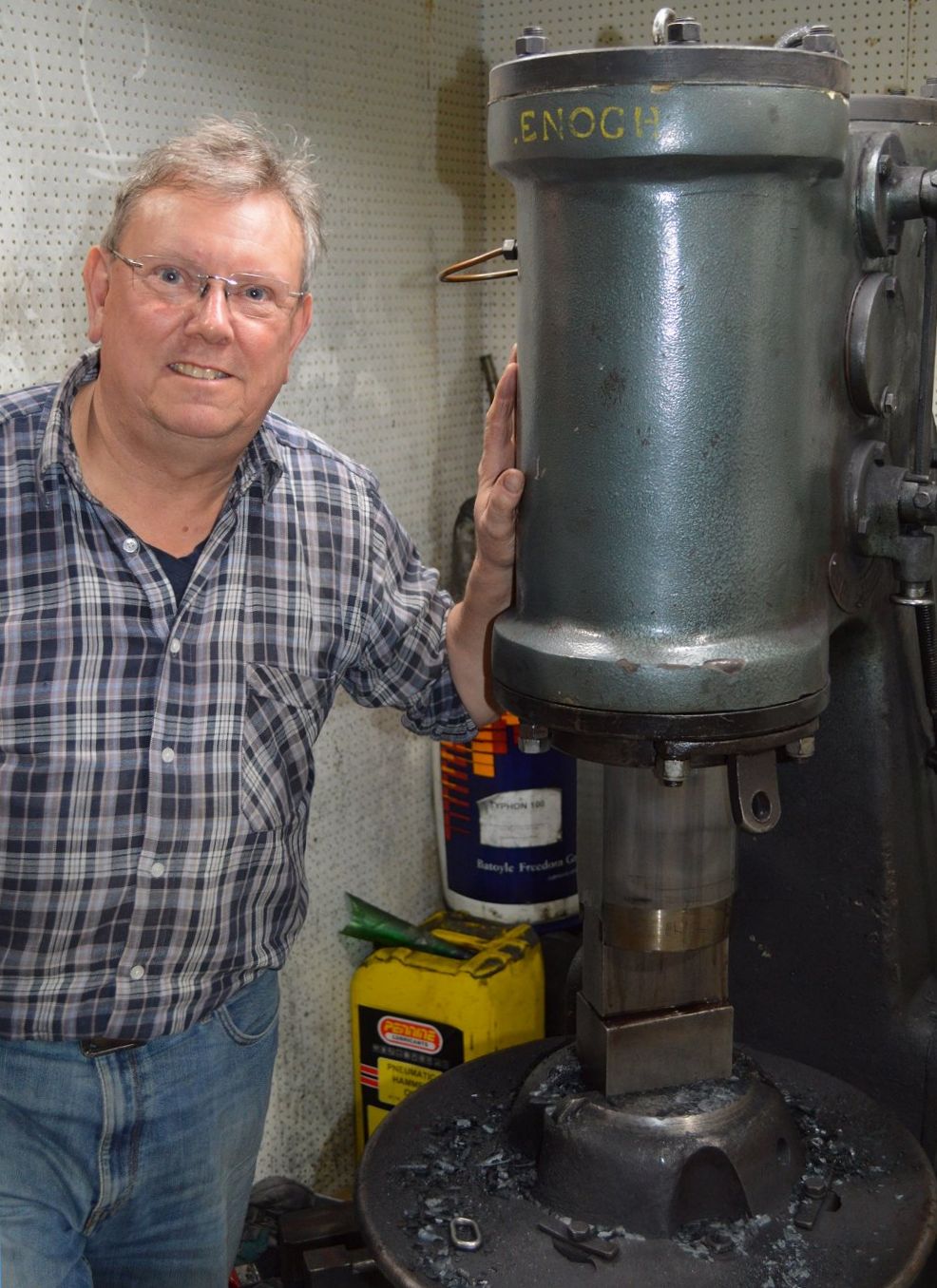 Useful Links -
COLNE VALLEY MUSEUM - HUDDERSFIELD
You can visit the Colne Valley Museum in Huddersfield to learn more about the local Luddite movement and see an Enoch's Hammer (all be it a replica). Apparently the last remaining original Enoch's hammer head is in a museum in Pittsburgh, USA. A little further to travel for a viewing and a far cry from its historic Yorkshire home ...
Open Saturdays and Sundays and Bank Holidays 1-4pm
Address: Cliffe Ash, Golcar, Huddersfield, West Yorkshire HD7 4PY
Phone: 01484 659762