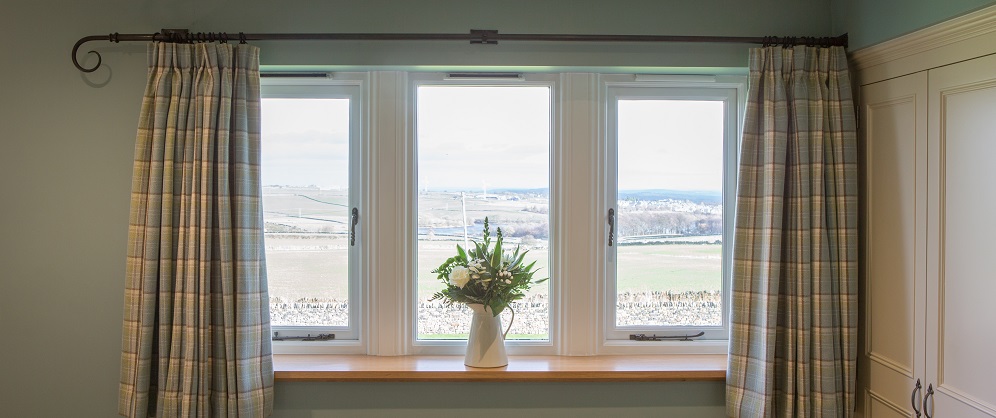 Enjoying a staycation in the UK this summer?
Posted by Gareth Lowe - 13 August 2020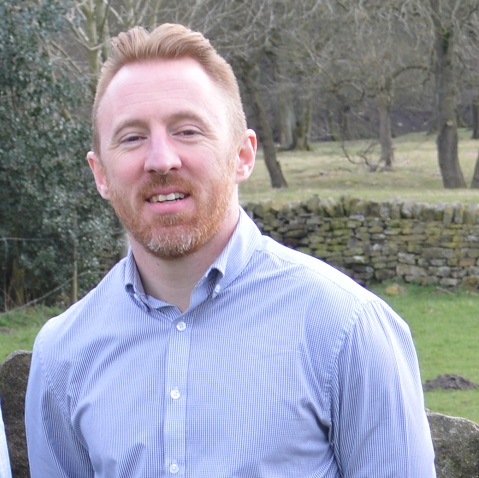 As thousands more people explore the British countryside and coast this year, we've been reflecting on some of the beautiful holiday lets we've supplied with lighting and curtain poles.
What better place to relax, unwind and enjoy a socially-distanced break than our beautiful British countryside.  Self-catering cottages, converted barns and luxury apartments are the perfect destinations for a family break within the current Covid-19 restrictions.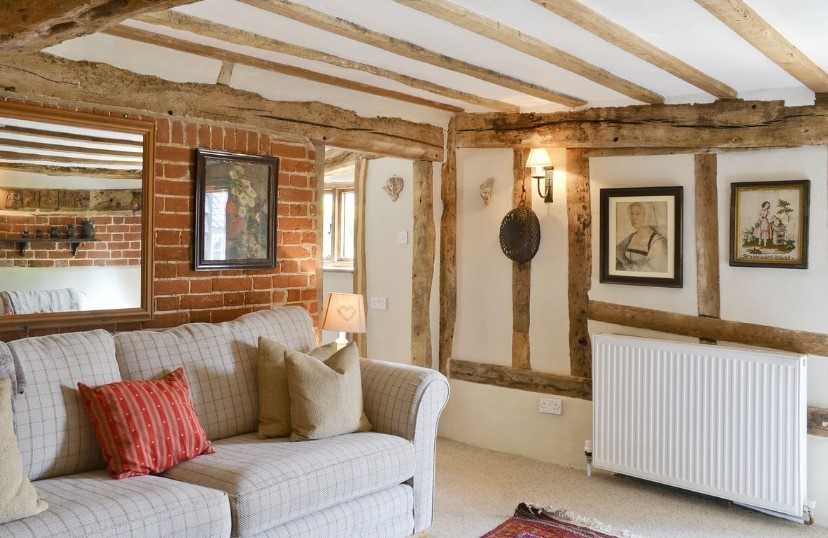 If you are heading off for a staycation, we hope you enjoy the traditional or modern rustic interior of your rural holiday let. We've supplied wrought iron lighting and curtain poles to many customers over the years who have dressed their properties with quality decor to create a comfortable and attractive environment for guests.
One of them is Rose Farm Barn in Suffolk (pictured above and below). This is a beautiful 16th century barn with room for 12 people. Its oak beam rafters are hung with our Mitre chandeliers and its walls are adorned with Fullshaw, Swaine and Thurlstone wall lights. Find this amazing property here.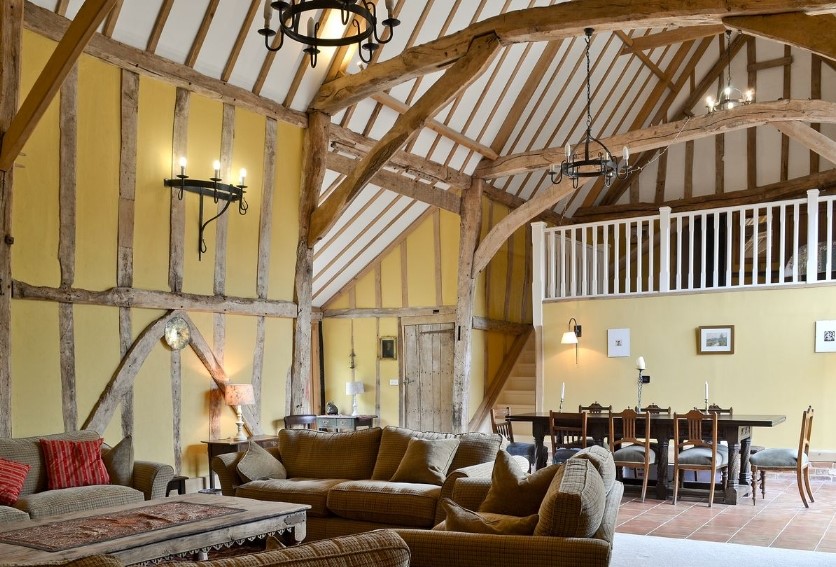 Bay View Cottage on the cliff tops near Robin Hood's Bay on the east coast has been lovingly renovated and enhanced over 20 years by customers Dawn and Steven and offers luxury and comfort in abundance packed into a snug cottage. It features our Finkle Street pendants (below) and Stocksmoors. For future bookings, see more here.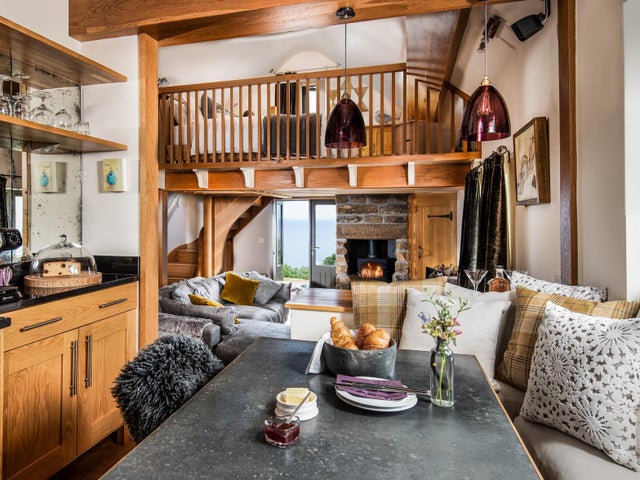 Bean Hill Farm, a gorgeous Air B&B property in the village of Castleton, Derbyshire, is adorned with our Swaine wall lights and pendants (below) Visit Bean Hill Farm on Facebook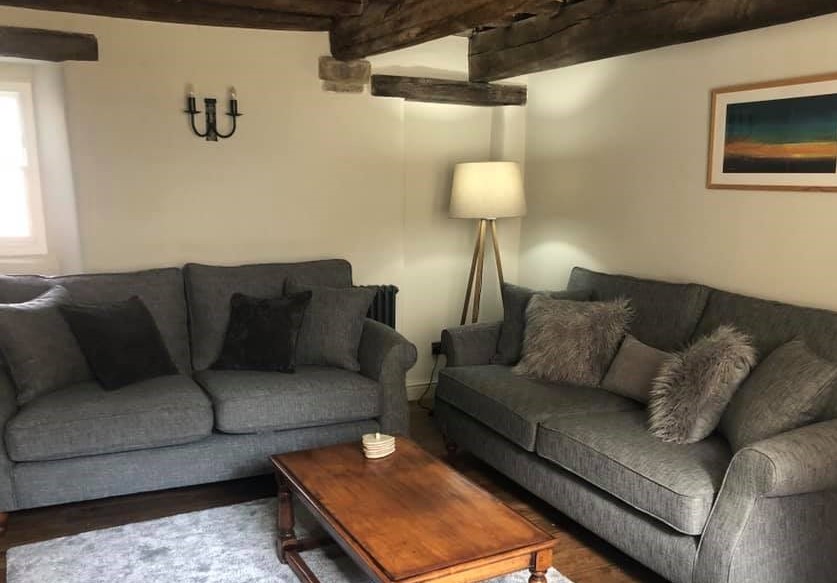 Last year, we were involved from the very start in the renovation of Spicer Manor (pictured) in Yorkshire. This characterful stone farmhouse with a colossal 15 bedrooms has been fitted throughout with our wrought iron lighting and curtain poles. It also features a hot tub, cinema, games room and rolling hills on all sides so is a perfect get-away for big family gatherings and events! See more here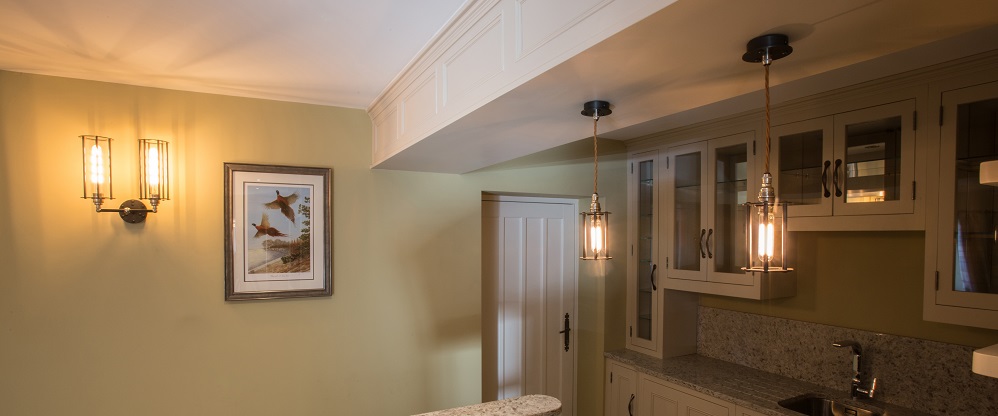 Finally, we've made bespoke brackets for the quirky 'garden tool' curtain poles in Crafty Cottages in the Cotswolds - see the hoe below. These lovely cottages can be seen here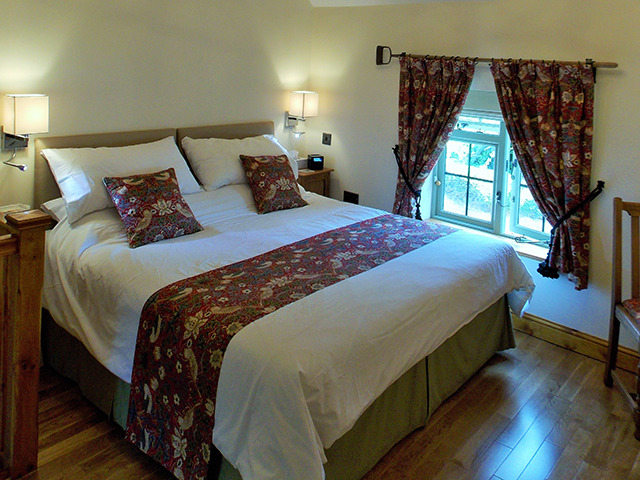 Of course we also make wrought iron lighting for many country pubs like the very inviting Packhorse community pub near Bath (below).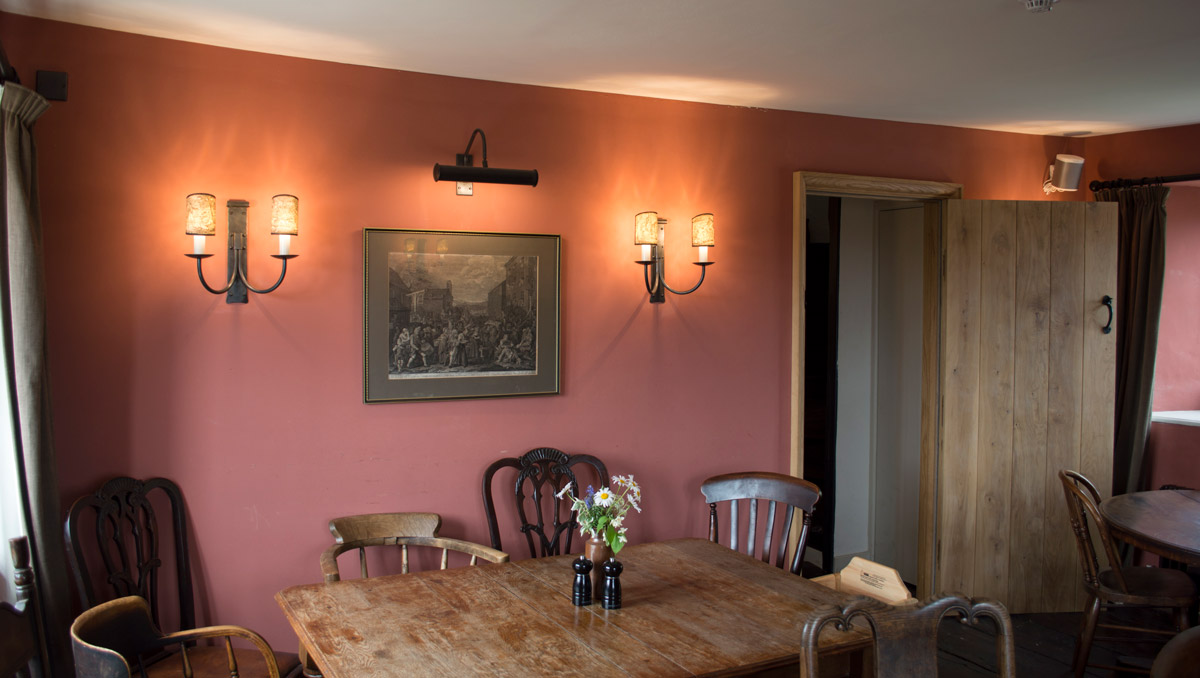 If you're stopping in a rural retreat this summer' have a good time, stay safe and keep an eye out for our ironwork!