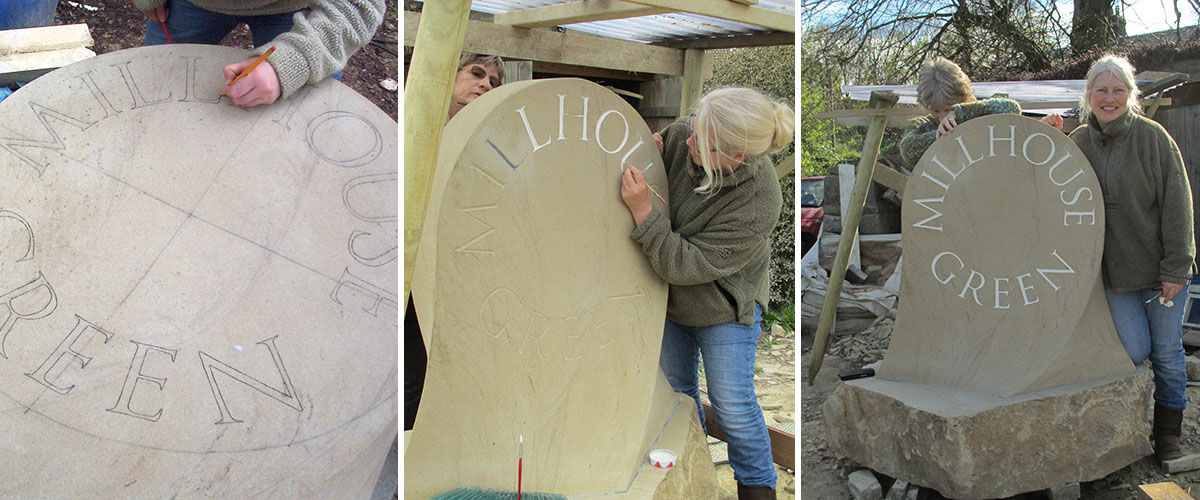 Elizabeth's Moonlighting Job
Posted by Jim Milner - 11 November 2015

Elizabeth works very hard helping to run Nigel Tyas Ironwork, but it has to be admitted that she is prone to sneaking out of the office and coming to work with me at Rose Cottage instead – where she designs most of the inscriptions on my sculptures. Here is her work on the Thurlstone War memorial in 2013:

She is quite shameless about her moonlighting – here she is caught on camera working on our village way-marker sign.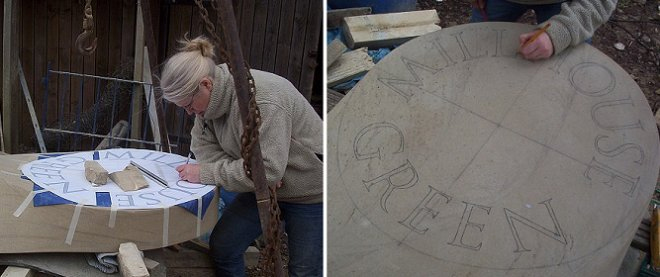 The lettering was engraved by Dave Bedford, and then Elizabeth and my sister, Frances, painted it.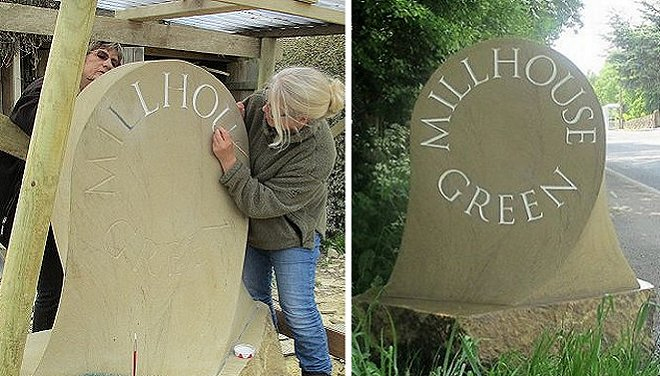 This year she has been working on the designs for a war memorial for Ingbirchworth, a nearby village.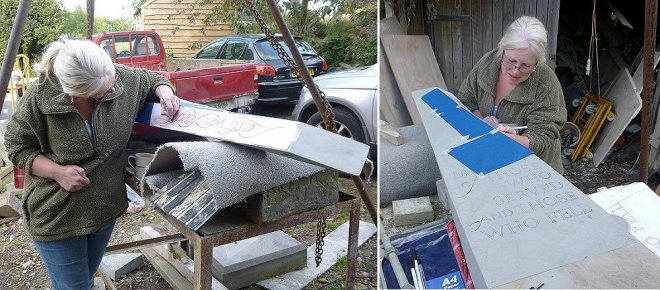 Dave Bedford and I engraved her designs.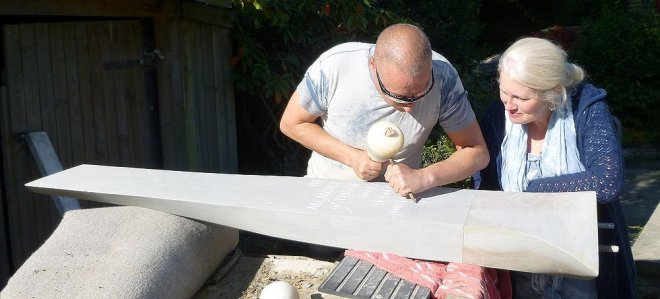 Which Elizabeth & I painted.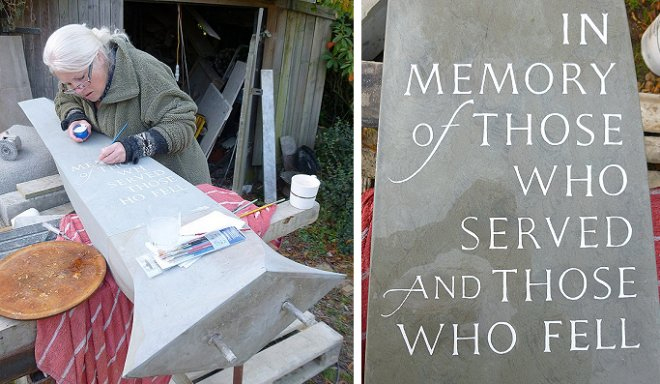 The war memorial was erected on November 1st, with the help of Parish Councillors Tony, David and Keith. Ged Parker, a local farmer and owner of a roofing firm, contributed the use of his magnificent telescopic loader tractor.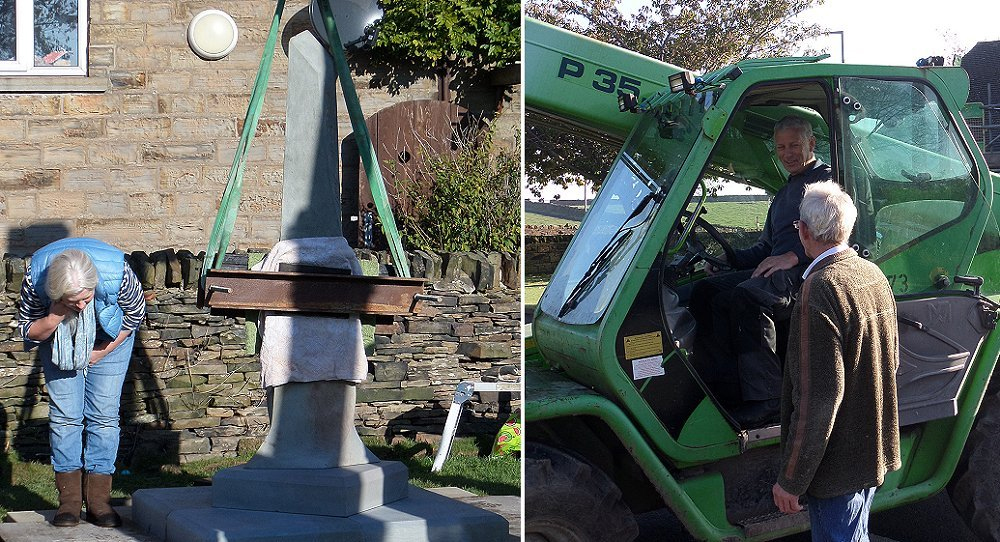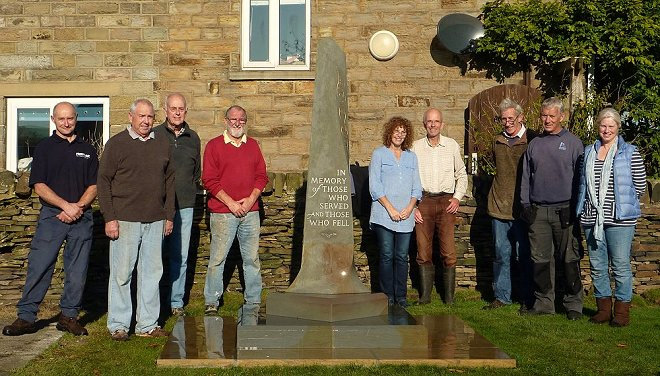 Elizabeth's father, the Rev. David Stocker, conducted the first Remembrance Day service, and Elizabeth accompanied the hymn and the national anthem on her concertina – she even managed a very moving Last Post as well!
Thank you Elizabeth.