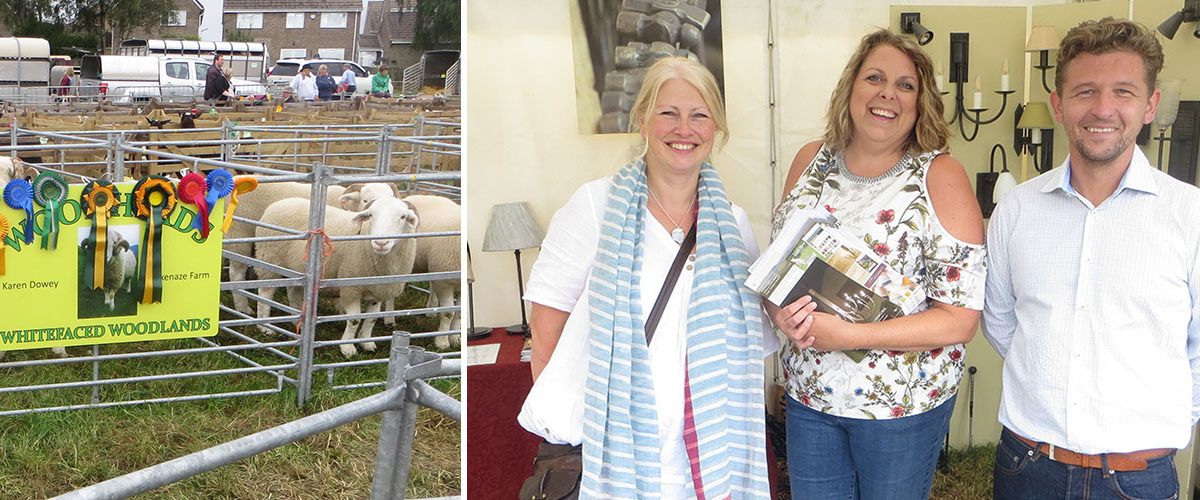 Come and see us at Penistone Show
Posted by Elizabeth Stocker - 18 August 2017

Penistone Agricultural Show - Saturday September 9th

It is nearly time for Penistone Show and we are so looking forward to meeting people at the Nigel Tyas Ironwork stand.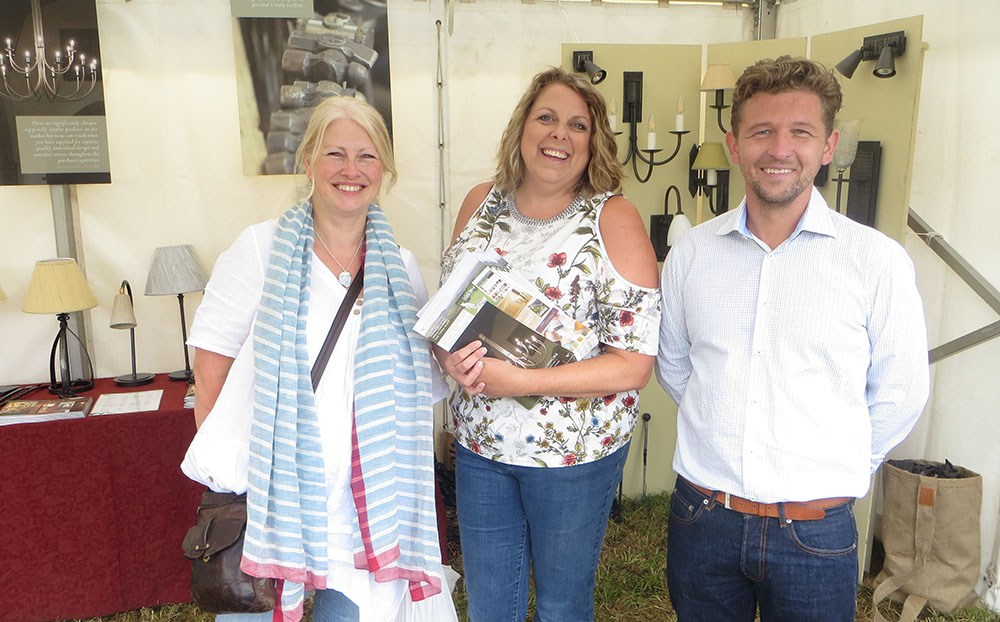 Penistone Show is one of the largest one-day agricultural shows in the UK and takes places every year just a few miles from the forge, right at the heart of our local market town community. It attracts thousands of farmers, rural businesses and visitors from all over the country.
Nigel and I have been going to the show for years and it is always so wonderful walking around and chatting to old friends – some of whom we haven't seen since the last show!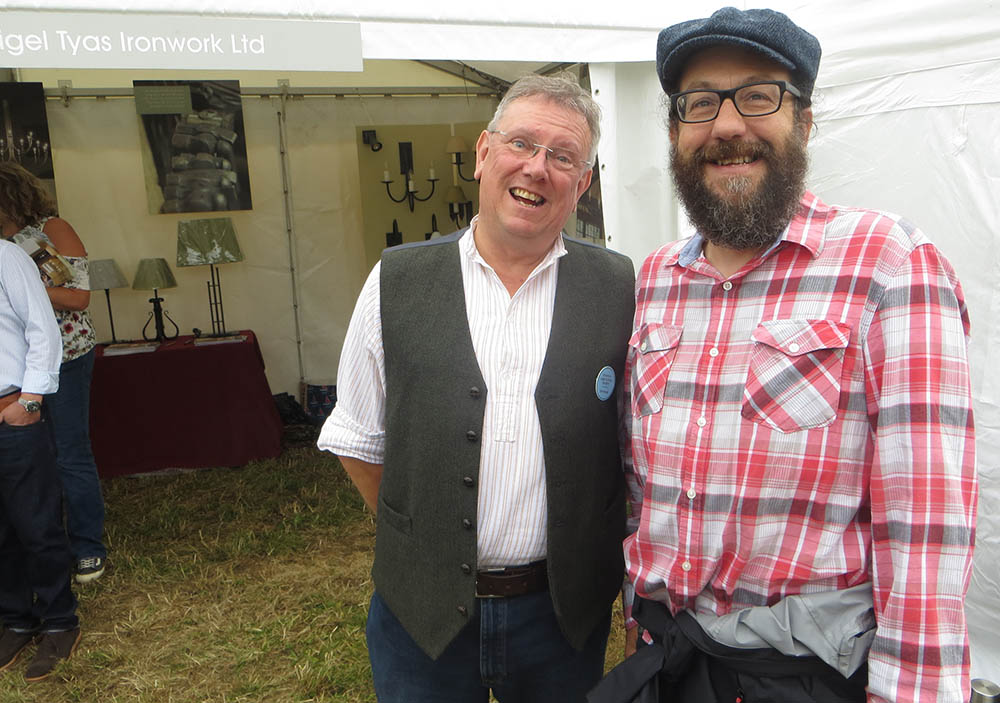 The whole event is organised entirely by volunteers and it's amazing what this group of tireless enthusiasts, led by our friend, local businessman Nick Hoyland, mange to achieve.
Dozens of marquees are erected and hundreds of sheep, pigs, goats, poultry, horses and cattle are brought on to the 70-acre showground. All these creatures are scrubbed and brushed up to compete in their classes for the coveted title of 'best in show'.
As a lover of sheep and novice keeper of my own small flock of rare breeds – I particularly love to see the many rams, ewes and lambs in their pens and being led around the show-ring. The star of the show for me is the White-faced Woodland – our own local rare breed with a handsome long face and an impressive set of curled horns. The breed was also called the Penistone Sheep after the town that has held a sheep fair since 1699. It is the inspiration and model for Nigel's Ramshead design!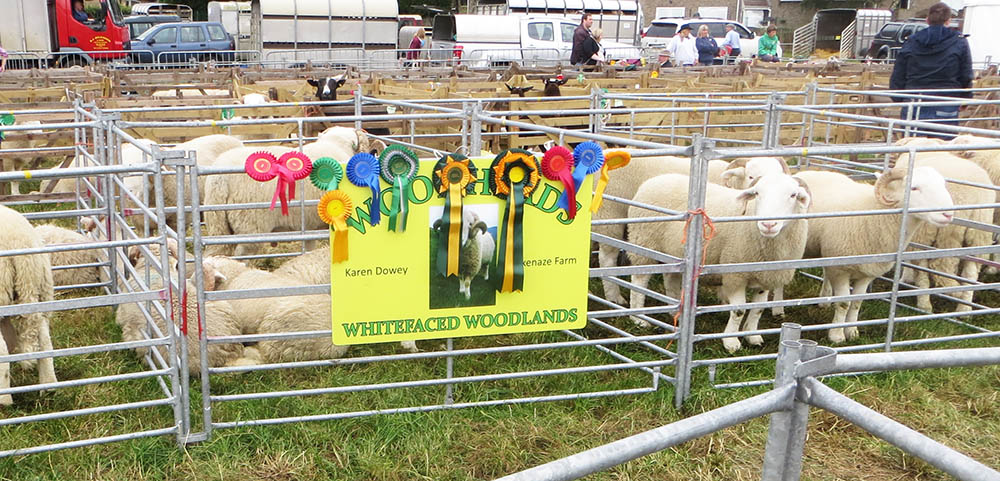 Despite my love of sheep, we don't like to neglect the other animals at Penistone Show though and Nigel Tyas Ironwork is honoured to sponsor one of the pig classes. Our hand-forged trophy is awarded to the winner.
Penistone Show also features show jumping, live music, dog shows, arts and crafts and vintage vehicle displays plus many competitions for all ages held in everything from horticulture and handicrafts to home baking. Our stand will be just one of many trade, artisan craft, food and charity stands.
We sell our products to hundreds of people who own farmhouses, barn conversions, cottages and country properties so there is always plenty of interest at this rural event. We'll be taking a selection of our wrought iron lights, lamps and curtain poles to let people have a closer look.
We'll also be near to another Yorkshire ironworker Annabelle Bradley of the Mallham Smithy. She runs blacksmithing courses and events and has a great portable forge set-up, which she can use heat metal and use a hammer and anvil to demonstrate ironworking skills, right there on the spot. It's great to be able to point people in her direction too to look at our traditional craft in action.
Another of our friends, Daniel Lowe, will be running a Farrier Competiton at the show - this gives a brilliant opportunity to see traditional blacksmithing skills and techniques put to use in a different way - horseshoe making.
The show is only a ten minute drive from the M1 and within an hour's drive of the cities of Sheffield, Manchester and Leeds. So, if you are in South Yorkshire on Saturday September 9th and fancy a fascinating day out, please do come and say hello to us on our stand. We understand that we will be situated quite near the beer tent!
Gates open 8am. The show remains open until dusk. More details about the show, tickets and so on can be found here penistoneshow.com