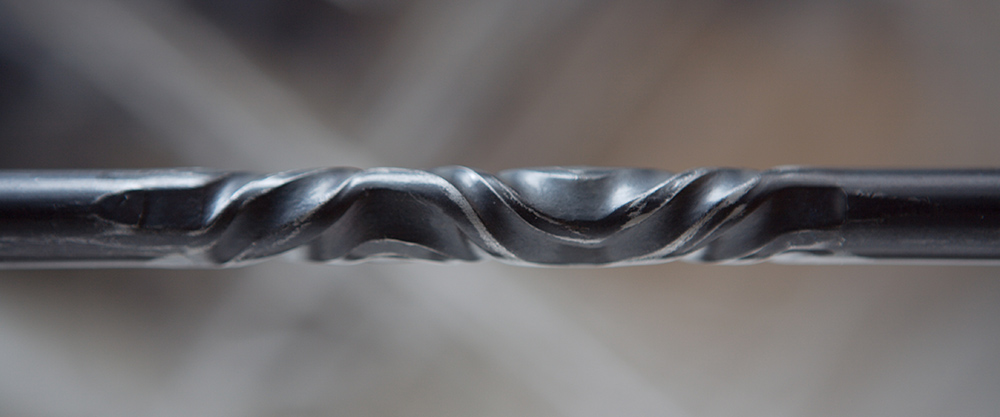 Combating the Coronavirus - delivering Nigel Tyas goods safely to our customers
Posted by Elizabeth Stocker - 17 March 2020

We would like to reassure our customers at this worrying time that we are doing everything we can to guard against the spread of the Coronavirus (COVID-19).
We are open for business and the team in our Yorkshire workshop continues to design and make our wrought iron products, whilst following the very latest Public Health England (PHE) guidelines for infection control.
All staff are washing hands with soap and hot water and sanitising work surfaces on a regular basis – paying particular attention to high-touch areas such as door handles, keypads and shared worktops and tools. Our materials are sourced from UK suppliers and we are working with these partners to ensure minimum safe contact and clean handover of goods and services. Finally, we are monitoring the health of our staff at all times and will support them and their families, as needed, throughout this challenging time.
Our showroom is CLOSED to the public until further notice and staff are working from home where possible. We are maintaining full office contact hours Monday - Friday 9am - 5pm as usual, but please allow a little more time for responses. Please do contact us on 01226 766618 sales@nigeltyas.co.uk.
The latest advice from PHE is that the virus does not survive long on hard surfaces so it would not be possible to transfer any possible infection from our business to your home, via our deliveries, which is good news. In addition, our carriers, Parcelforce and TNT, have taken stringent measures to minimise any risk in the handover of parcels.
This is how your Nigel Tyas parcel will be delivered to you at this time. Firstly, the delivery man or woman will place the parcel at your door and, after knocking, step back to a safe distance while you retrieve it. Secondly, they will not give you their hand-held device for a customer signature. Instead, they will log the name of the person accepting the item themselves. If you are unable to come to the door, the delivery man or woman will post a card, advising you how you can get your item, for example, by asking a friend or family member to collect it from their depot.
These delivery procedures will be used for everyone, including those who are self-isolating.
We hope this information reassures you that your handmade ironwork is manufactured, packaged and delivered with the utmost care and attention to anti-bacterial hygiene.
Thank you for taking the time to read this, and please take care of yourselves. We will continue to monitor the news and government advice to business as this situation evolves. If you have any queries at all, don't hesitate to contact us on 01226 766618 or email sales@nigeltyas.co.uk