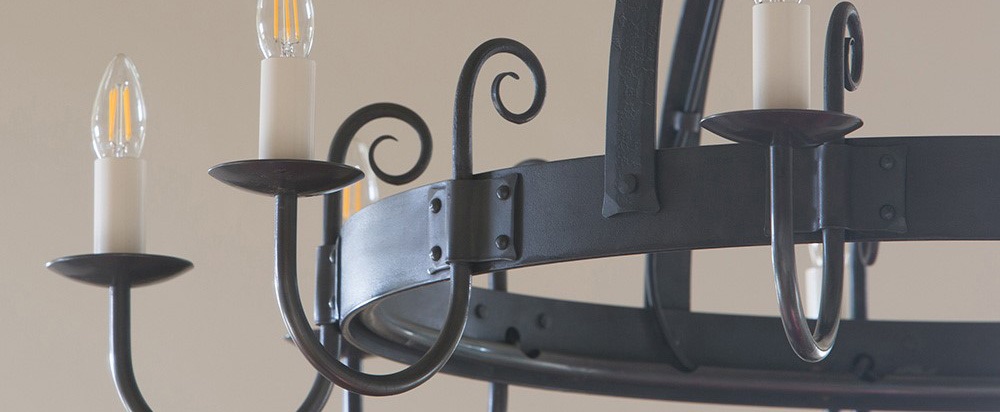 Chandeliers - everything you ever wanted to know about our range
Posted by Steph Pollard - 25 June 2020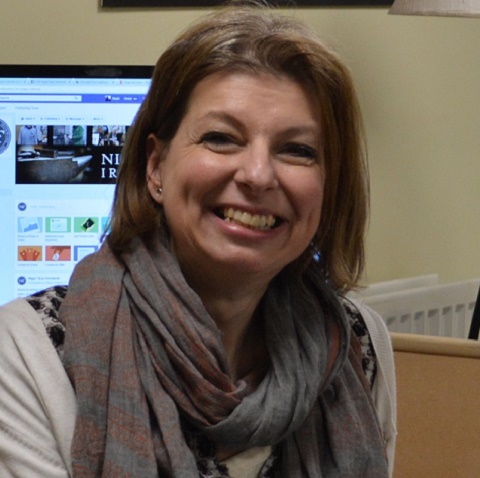 Nigel designed his first chandelier in 2000 and three distinctively different designs have been added to our range since then. If you're looking for a chandelier, take a look at these.
Nigel Tyas Ironwork's chandeliers now hang in ancient churches and period properties; stylish new-builds and renovations. We make our chandeliers to order to meet customer's requirements – some are quite compact in size and others are, frankly, colossal!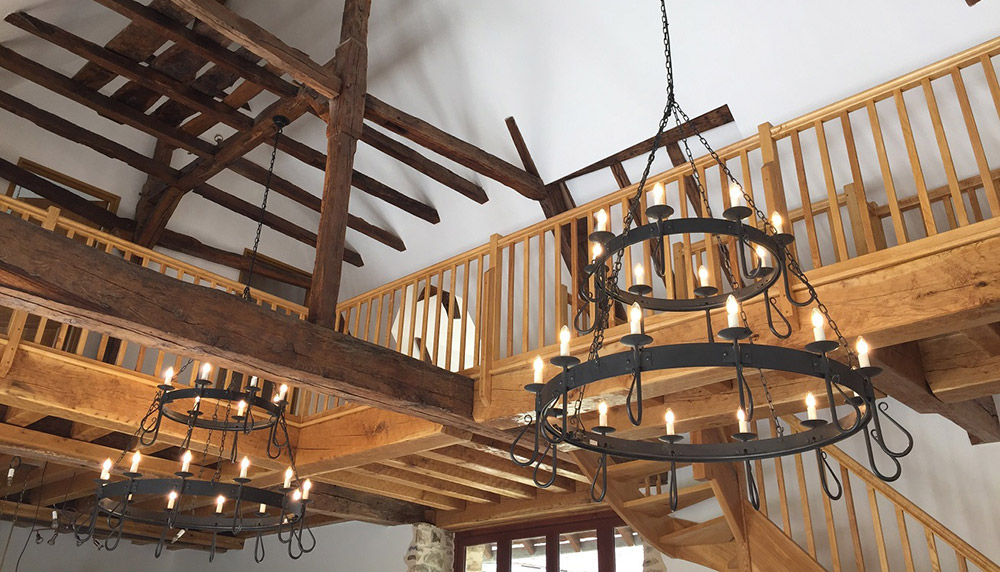 The Midhope chandelier was Nigel's first design of chandelier. This iconic core product basically encapsulated our manufacturing ethos of handmade authenticity and our design principle of creating attractive, wrought iron products; inspired by our heritage; and not too fussy, theatrical or overly ornate. The handsome Midhope chandelier features handmade scroll-top candle-light holders on a hoop of hand-forged wrought iron suspended, in single or two-tier formation, from chain attached to a hand-forged ceiling hook. The perfect evocation of medieval castle style.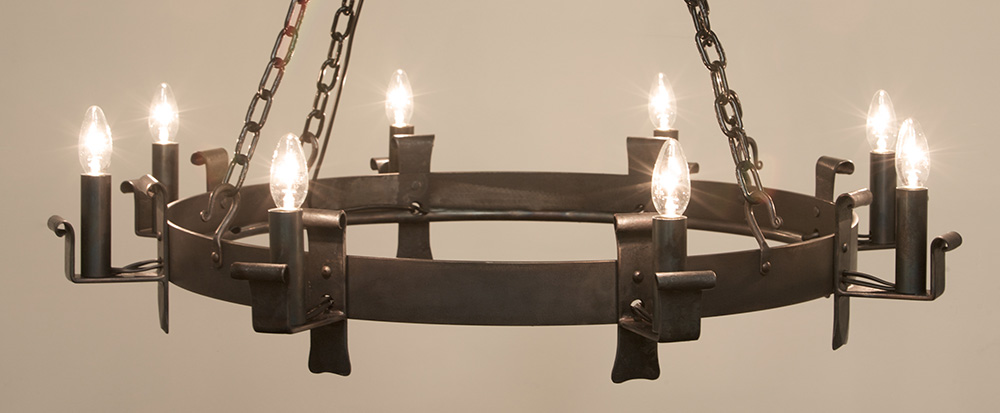 Our Midhope chandeliers hang in a large timbered manor house in Kent and a stone cottage in Bedfordshire. The Midhope chandelier is often bought with matching wall lights.
"The chandelier now takes pride of place in the dining room and really enhances the feel and ambience.The finished product is perfect! Thank you for your wonderful work" Rick Cordes, Bedfordshire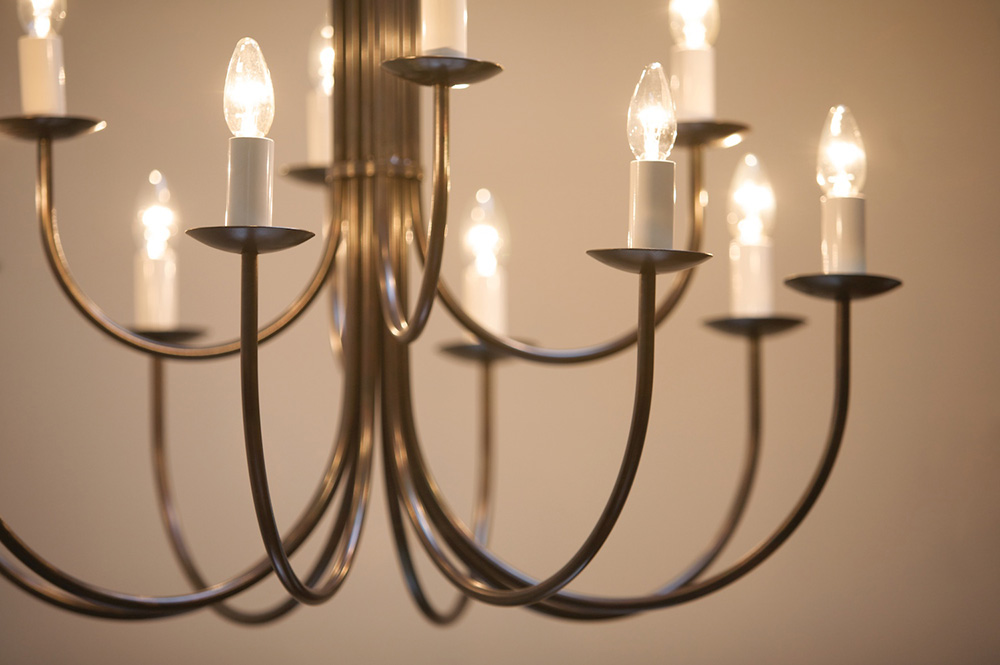 Our The Hartcliff chandelier is a classic design which looks elegant in both traditional and contemporary settings. Nigel created the Hartcliff after a visit to Canterbury Cathedral. He looked up at the vaulted ceiling and thought its arched lines in reverse would create a perfectly-balanced chandelier. Nigel created the smallest variation of this design, the 3-light Hartcliff, first then he worked upwards. We now produce a full range of sizes including bespoke two-tier giants with 18-lights or more. The 12-light Hartcliff chandelier is one of our absolute bestsellers.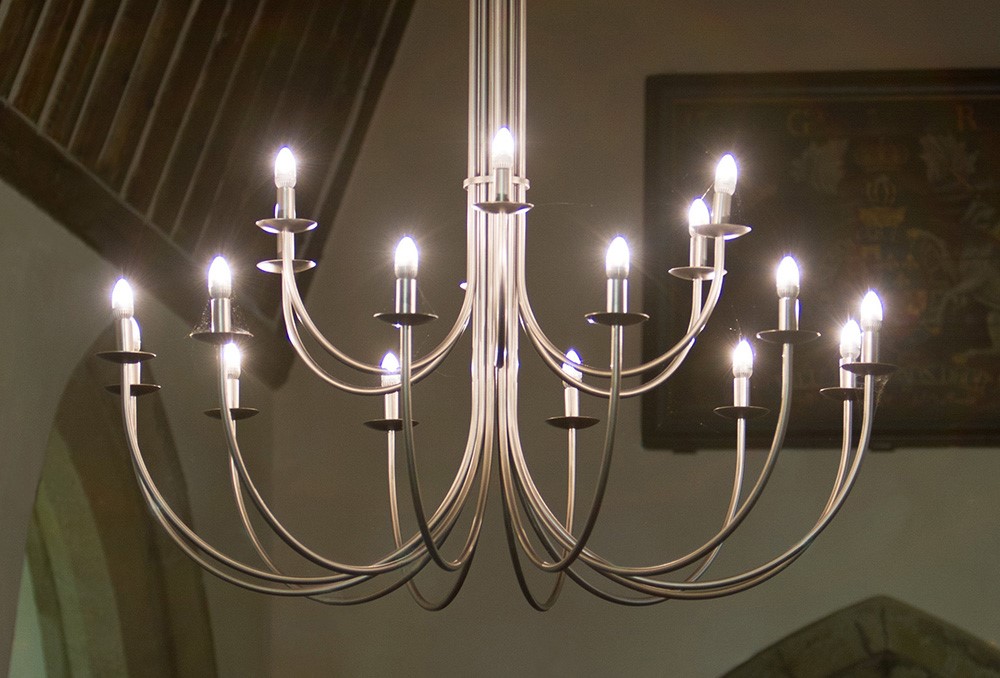 Hartcliff chandeliers hang in hundreds of homes, a Portugese villa, a Yorkshire farmhouse, a London town house and Derbyshire church.
"We are very pleased with our chandelier. We have open roof beams and a very big space at height over the stairs. The chandelier sets it off very well. Lots of visitors comment on how much they like it." David and Lucy Ball, Devon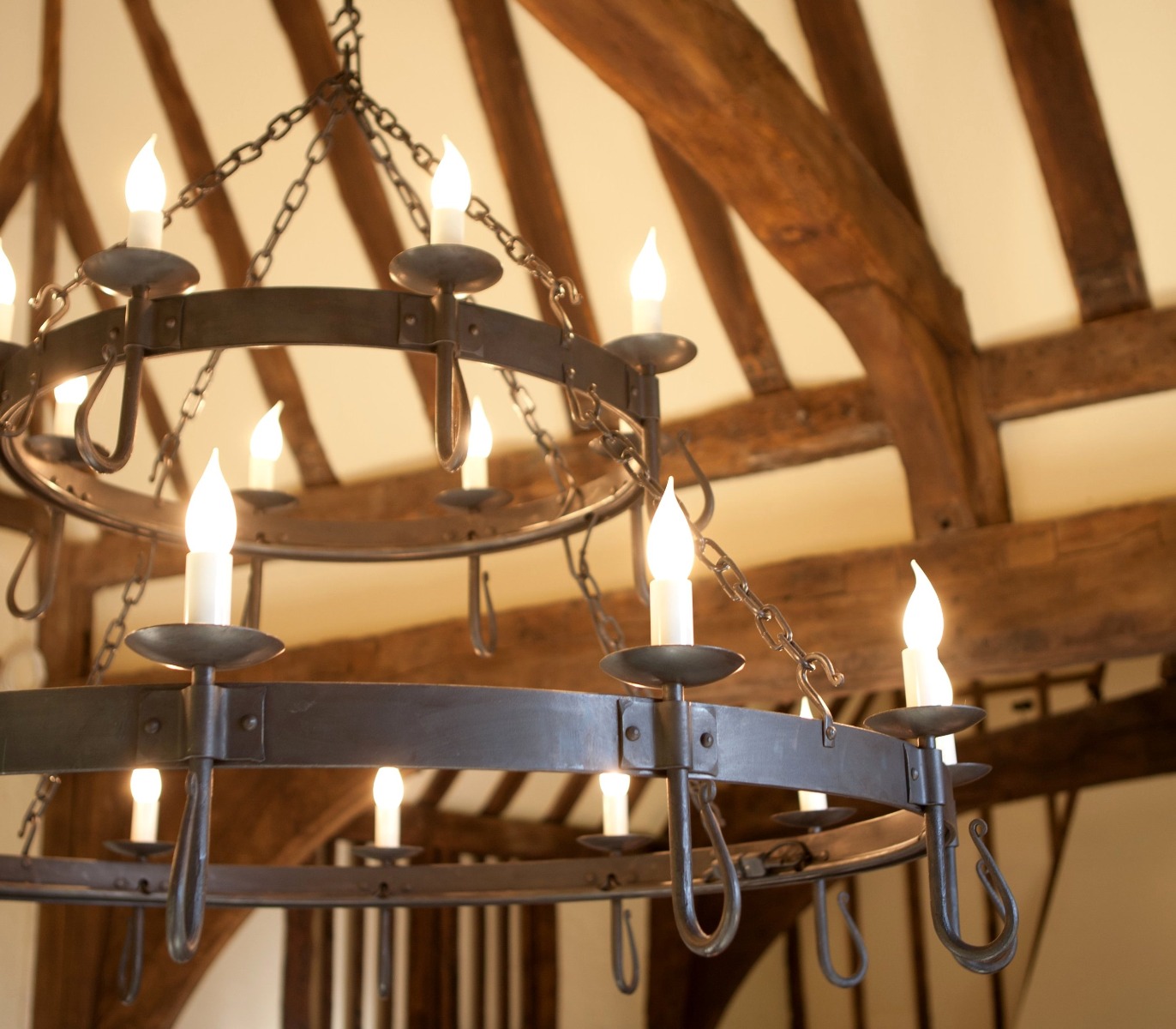 Our Shepherd's Crook chandeliers features the pleasingly traditional old English shepherd's crook motif, which adorns each candle-light setting around the wrought iron hoop of the chandelier. This design was developed in 2012 with some customers who were renovating a 15th century property and wanted magnificent but rustic centrepiece lighting. Nigel developed this bespoke solution for them. The Shepherd's Crook design was born – and added to our range of lighting. It has been a popular choice ever since.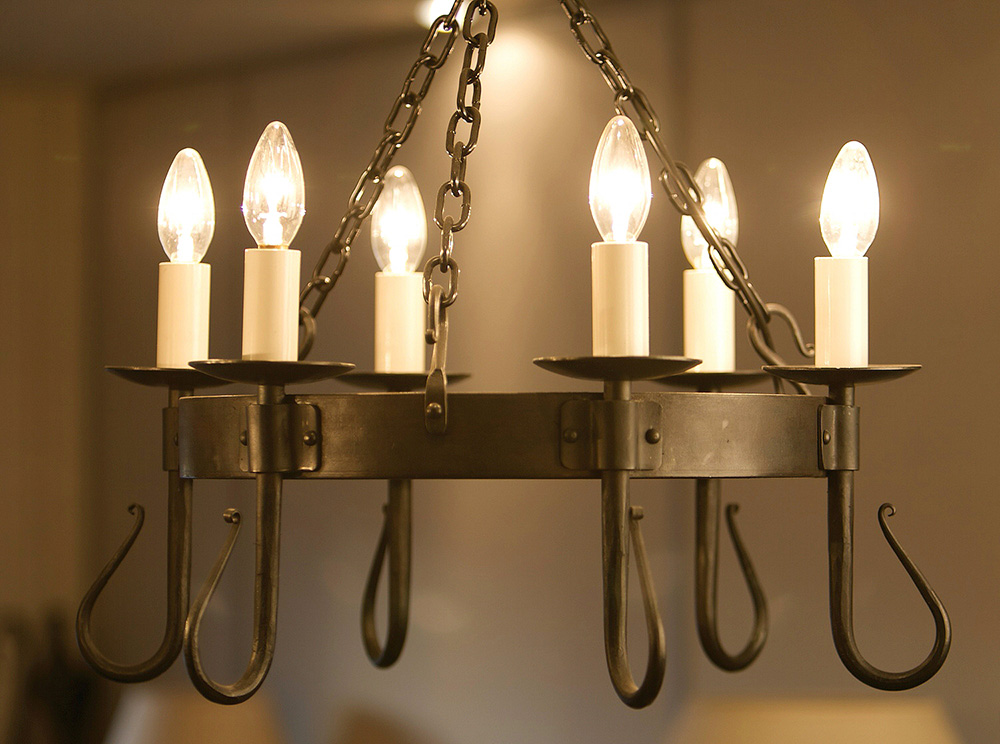 We're proud to say that the Maiden's Tower at Leeds Castle in Kent features several of our Shepherd's Crook chandeliers. Two 20-light versions hang in a beautiful converted barn in France and a 24-light Shepherd's Crook chandelier hangs at Crockwell Farm wedding venue in Northamptonshire. Our Shepherd Crook chandeliers also hang in the Centre for Mission Studies in Oxford.
"We are delighted with our chandelier which creates the perfect centrepiece in our stone hallway. It often attracts admiring glances upwards as people sip their drinks and have their wedding photographs taken," Hermione Harper of Crockwell Farm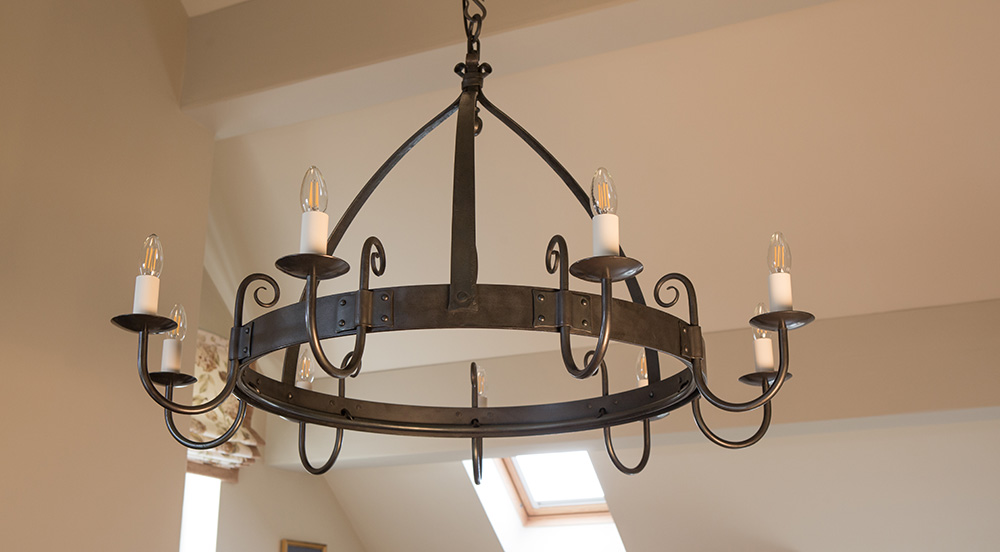 Our Mitre chandelier was developed to complement our popular Mitre lamp design- modelled on the shape of the Bishop's mitre hat. As soon as this popular lamp was launched in four sizes Nigel decided to design a strikingly shaped chandelier to match. The Mitre chandelier has the same domed profile with hand-forged scrolls at the very top of the fitting and curls added to each candle-light holder.
The Mitre chandelier may be one of our best travelled designs with one hanging in a traditional white-walled home with dark wooded fittings in Yokohama, Japan and another in a mock Tudor mansion in South Dakota, USA. Another three Mitres hang in an oak-beamed property in the Cotswolds.
"My chandelier looks wonderful. Thank you." Aimi Dillon, Doncaster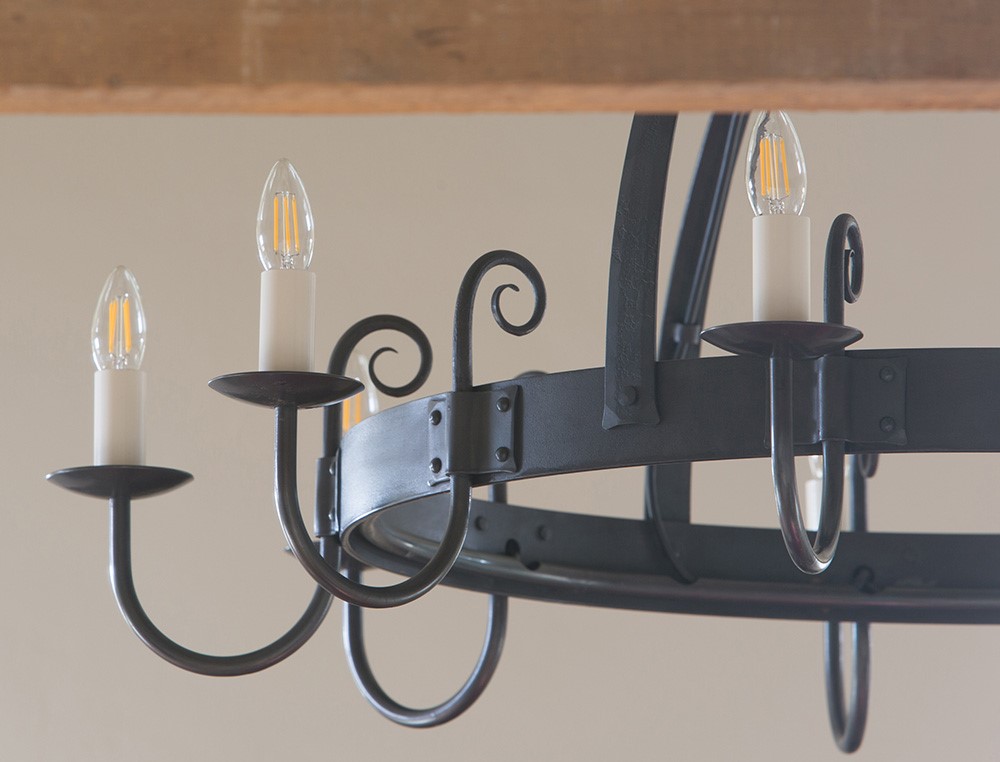 All our chandeliers are available in our natural black finish or our light burnished steel alternative. All designs can be upscaled or downscaled to fit any space. Our chandeliers are designed and made by skilled blacksmiths in our Yorkshire forge and, as they are made to order, we are able to adapt each one to meet customers' wishes. We've made Midhope chandeliers to carry candles instead of bulbs in the past, for example, and are more than happy to do so again.
"Nigel made a chandelier to my exact specifications. The result is a beautiful piece of craftsmanship. I am delighted with my fabulous light." Natasha Geary, County Down
Thank you for taking this whistlestop tour through our chandelier collection. See our full range of chandeliers here.