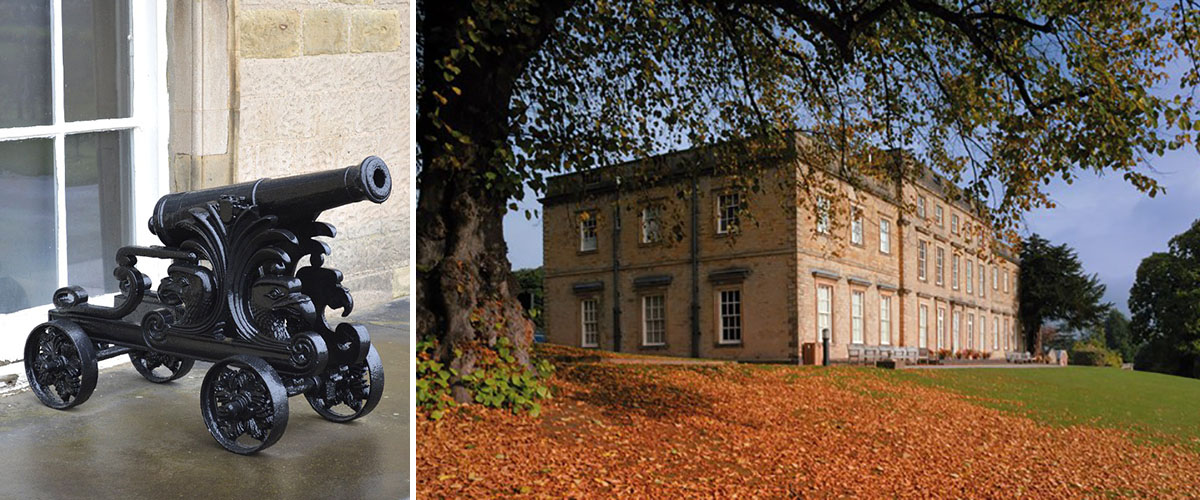 The Cannons of Cannon Hall
Posted by Elizabeth Stocker - 05 May 2016

I love it when we get asked to do something a bit special or 'out of the ordinary' !
We enjoy our day to day work here at Bullhouse Mill, but just occasionally we are approached to do something a little bit different.
Late last year, Dr. John Tanner of Barnsley Museums contacted us about the mysterious cannons of Cannon Hall.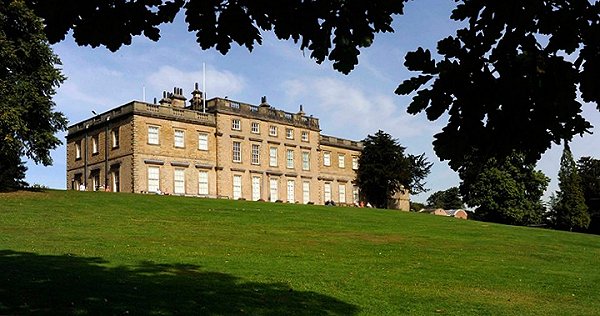 Cannon Hall is a country house museum located between the villages of Cawthorne and High Hoyland some 5 miles west of Barnsley, South Yorkshire, England [ click here to visit Cannon Hall's website ]
The two cannons were found in a very dilapidated state in one of the old coach houses belonging to the hall.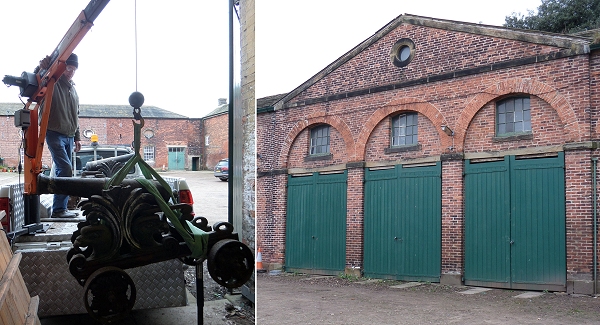 John asked Nigel if he would be willing and able to repair and renovate the cannons so that they could be put on public display at the front of the house.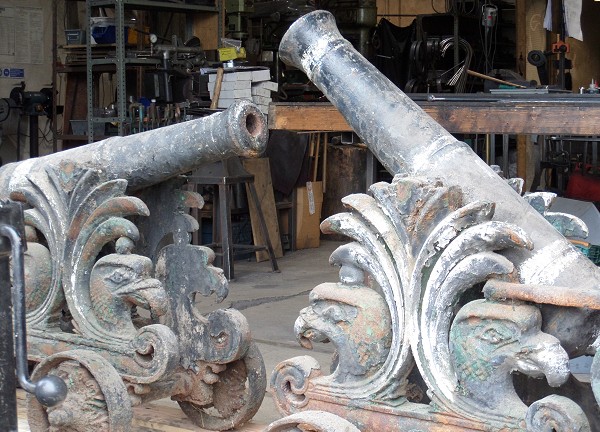 Our sculptor friend Jim Milner kindly offered to collect the cannons from the hall and bring them up to the forge for us – we suspect that he really wanted to show off the crane attachment on his new truck - it worked very well!
>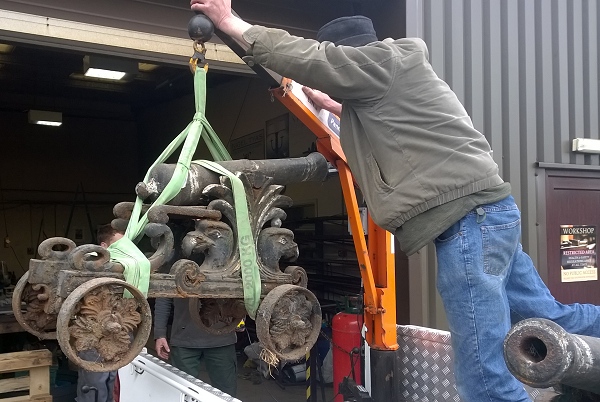 Jim and I collected the cannons and delivered them to Bullhouse Mill on the 28th March. Once the cannons were here in the workshop we could give them a proper inspection.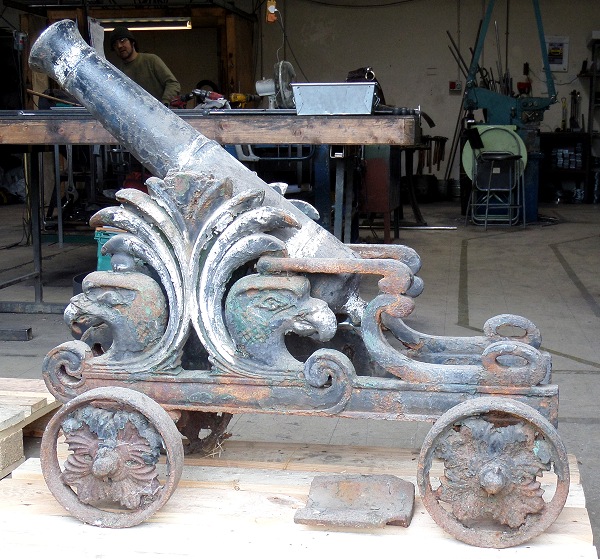 The detail hidden under many, many layers of paint and rust started to become more apparent and we started to become increasingly curious about who they had originally belonged to. So far we don't know much but we do know that at some point the cannons were moved to Cannon Hall from the Cooper Gallery in the centre of Barnsley [ click here to visit the Cooper Gallery's website ]
Nigel did some initial refurbishment before sending the cannons to a specialist company in Sheffield to be shot blasted back to the bare metal. Primer was applied to 6 micron Dry Film Thickness (DFT) and black paint to 20 micron DFT. On arrival back at Bullhouse Mill more work was done to make them safe for public display.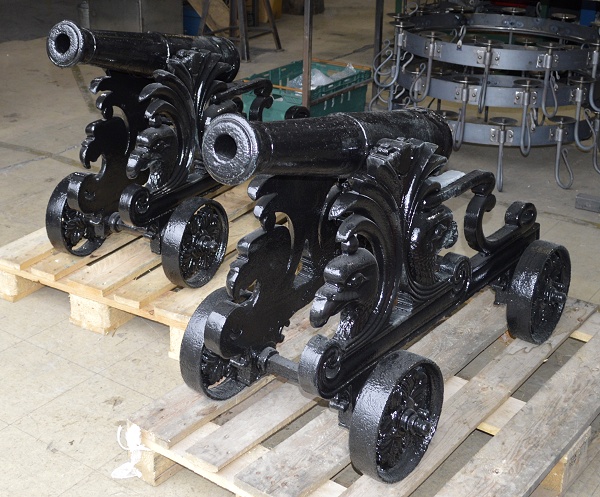 John seems pleased with everything and the cannons were featured in the Barnsley Chronicle last week [ click here to read the article ]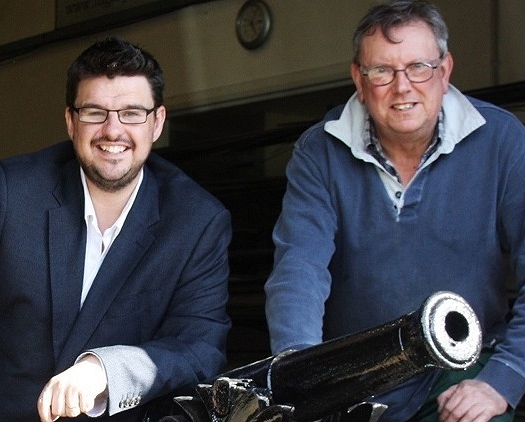 On 28th April and in the midst of a blizzard, Nigel and Jim delivered them back to the hall just in time for Cannon Hall's big re-enactment event planned for the Mayday bank holiday.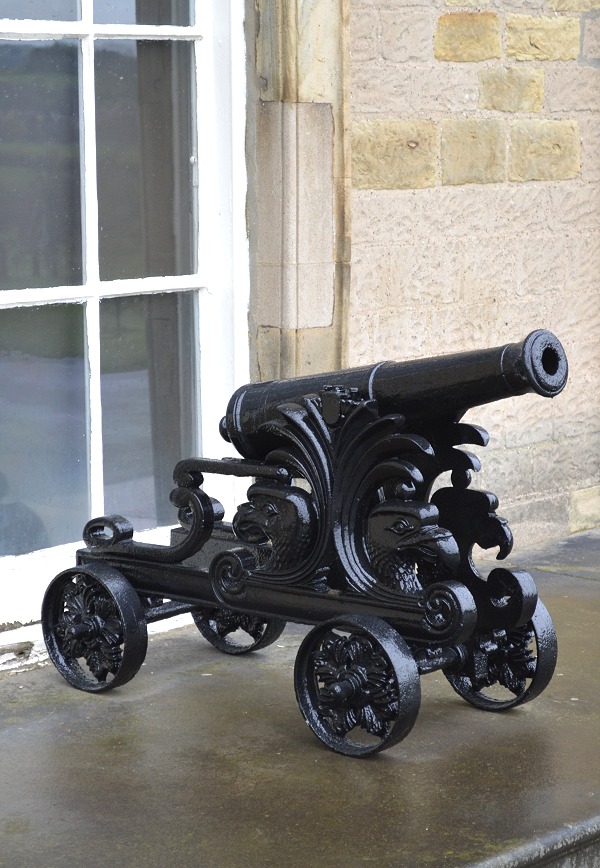 Regarding the age and origin of the cannons, we have enlisted the help of a couple of our local historian friends and plan to publish our findings in a future article. If you are able to contribute any relevant information however small, please do get in touch by emailing sales@nigeltyas.co.uk and keep an eye on this page for updates. It's fascinating the way little snippets of different stories gradually piece together into a patchwork of information.
With your help, perhaps one day we will know the full history of the cannons.
You can now see the cannons on display at the front of the house.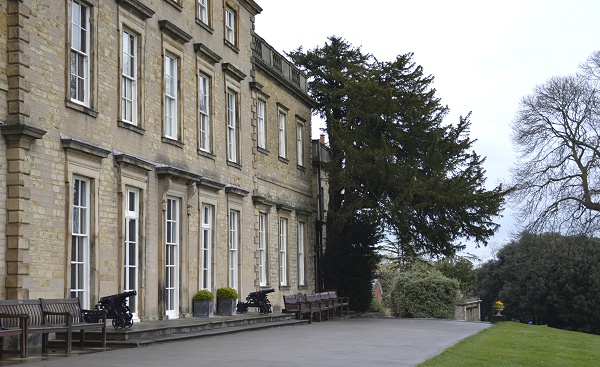 Useful Links -
CANNON HALL MUSEUM PARK & GARDENS
Cannon Hall is a stunning Georgian country house museum set in 70 acres of historic parkland and beautiful landscaped gardens. It is the perfect day out for all the family.
Address: Bark House Ln, Cawthorne, Barnsley S75 4AT
Phone: 01226 790270
Dr John Tanner
Project Development Officer, Barnsley MBC Arts, Museums & Archives
@BarnsleyMuseums
Jim Milner Sculpture