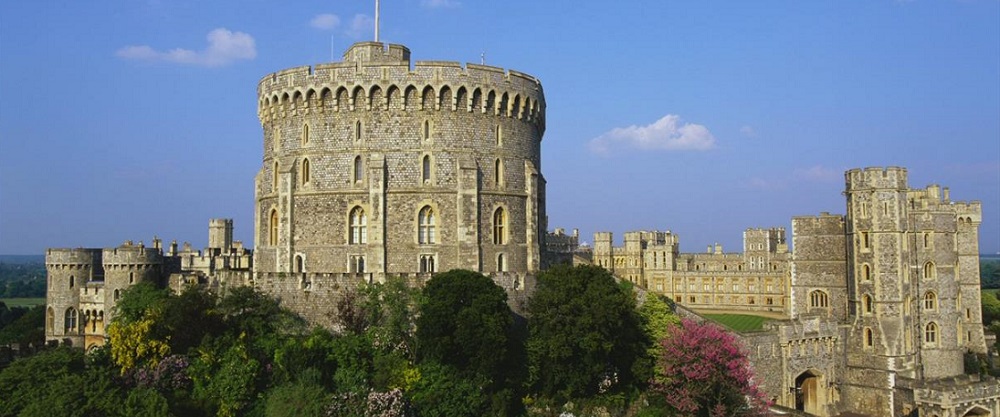 By Royal Appointment - lanterns for Windsor Castle
Posted by Steph Pollard - 11 September 2020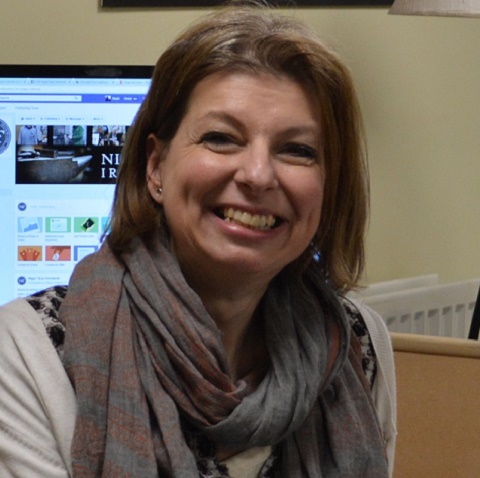 We are proud to let you know that we have made lanterns for Windsor Castle. We were invited to tender to make some wrought iron lighting for a royal renovation project and were very pleased to bring the commission back to Yorkshire.
The Royal Collection Trust, which manages public spaces in royal palaces, has overseen a major refurbishment project at Windsor which has opened up one of the oldest parts of the castle, created an improved visitor entrance hall and the castle's first ever cafe.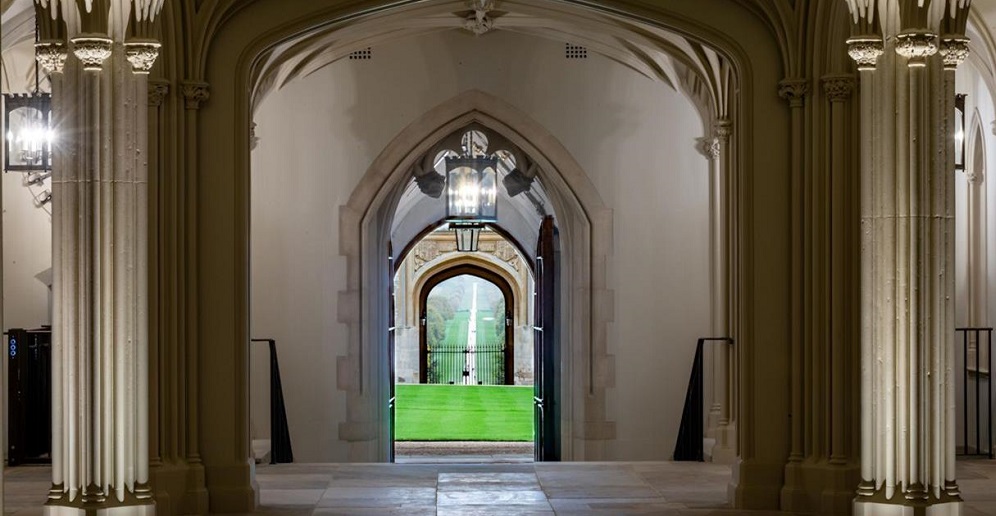 The 14th century Undercroft, built by Edward III in the 1350s, originally served as a huge cellar and larder. Now, the vaulted space has been transformed into an entrance hall (above) and restaurant (below) and the castle's 1.3 million yearly visitors no longer have to pop into the town for a cup of tea.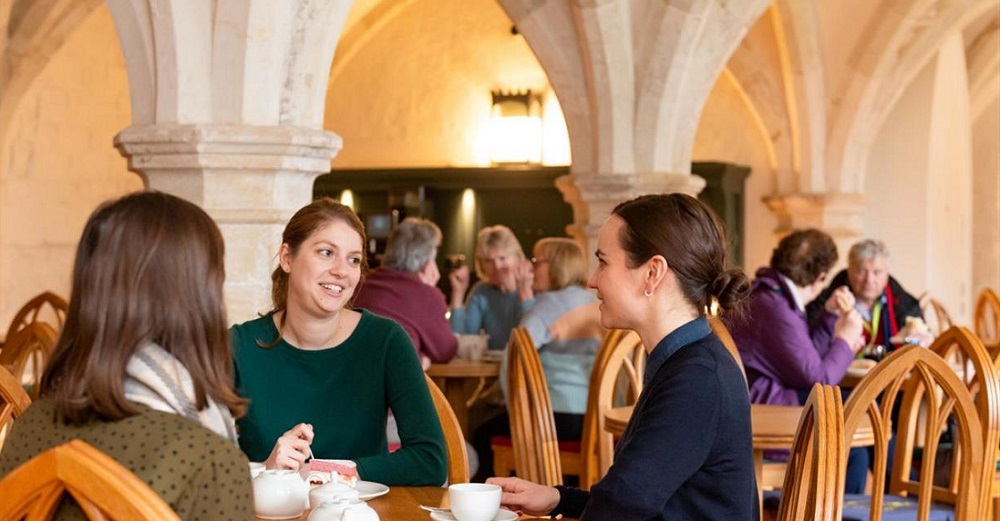 The re-development also features a re-opened Georgian entrance and vaulted hallway which stretches north to south beneath the palace's grand rooms, providing better access, new routes around the castle and new stunning views of the grounds.
All of this new public space requires lighting in-keeping with the heritage of the property … and some of it was provided by us. Let's talk about our 'Made in Yorkshire' wrought iron lanterns!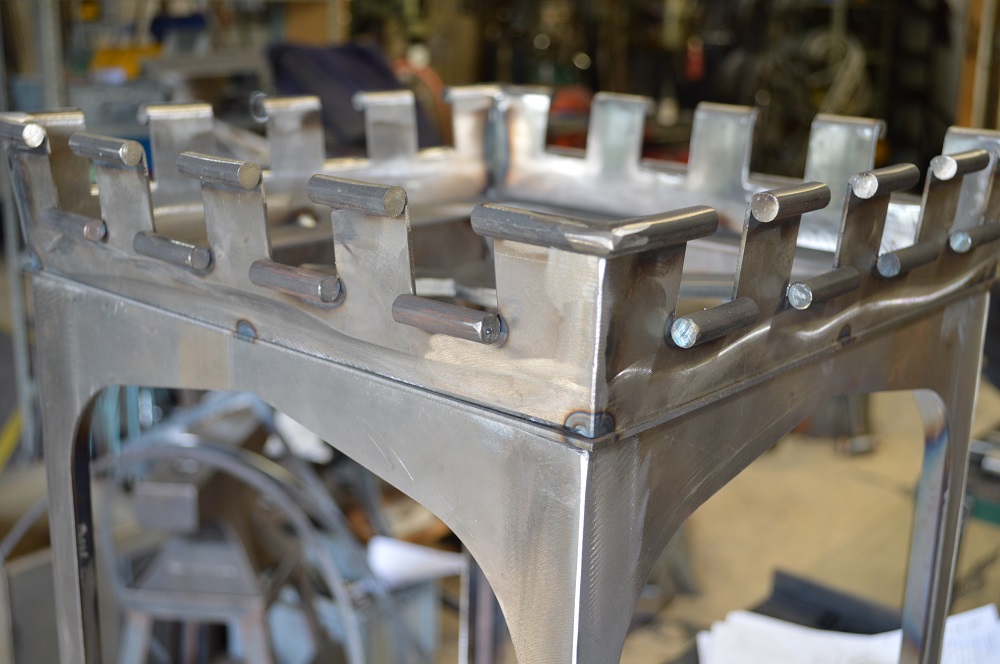 We were asked by project managers ME Construction to draw up plans for delivery of 22 lanterns to be hung in the Horn Court Corridor area in the Undercroft. The brief for the design was majestic and grand, but with clear and simple lines.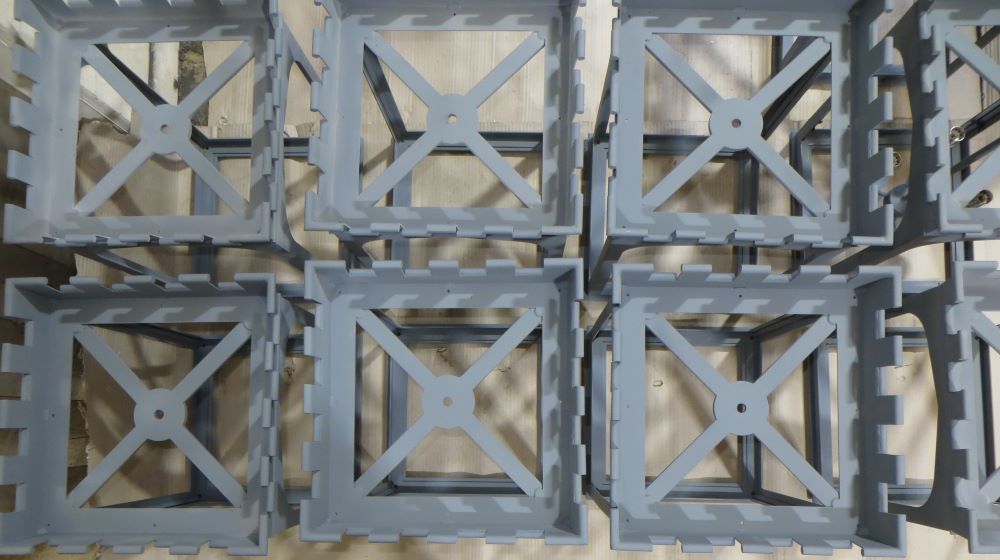 The lanterns needed to be castellated, with a bronze finish, fitted with clear glass and carrying four LED candle bulb lights. At a height of 56cm and square width of 34cm each, they are probably the largest lanterns we have ever made.
Next came an order for six wall lanterns to complement the pendant lanterns. These were made to the same design principles, but with 29cm x 33cm faces, half-frosted glass, two candle bulb lights and a satin painted finish.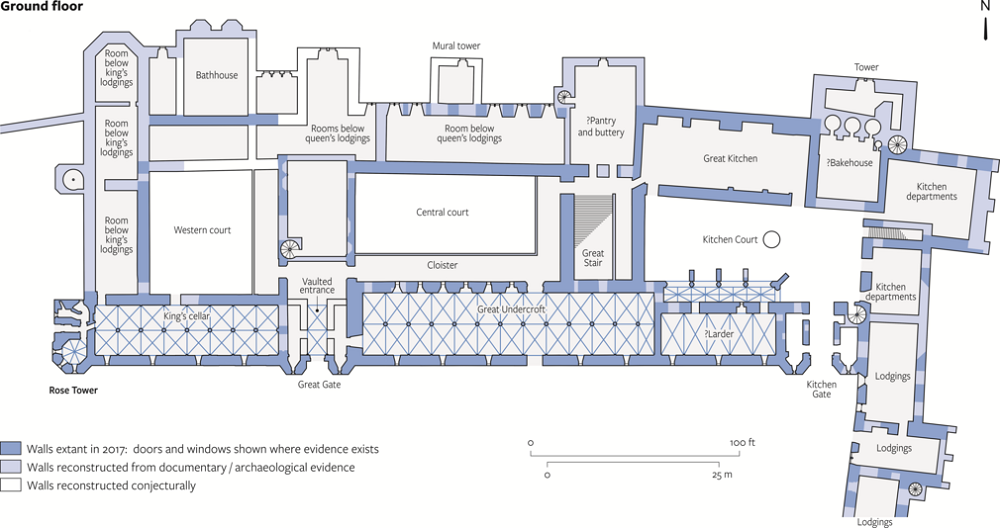 Once our prototypes were approved, our customer service team Sheena and Sam liaised closely with the project management team leading on the whole renovation scheme at Windsor to make sure our finished order went to plan. Nigel, Sam and Andrew in the workshop all had a hand in making the lanterns; rolling the castellated tops and forging the bespoke metal frames. Gerald, in wiring, installed the electrical fittings and David, in finishing, treated the metal to give a smooth, protective finish. Packed up by Lynne and delivered to the castle gates. It was a team effort and an exciting job to complete.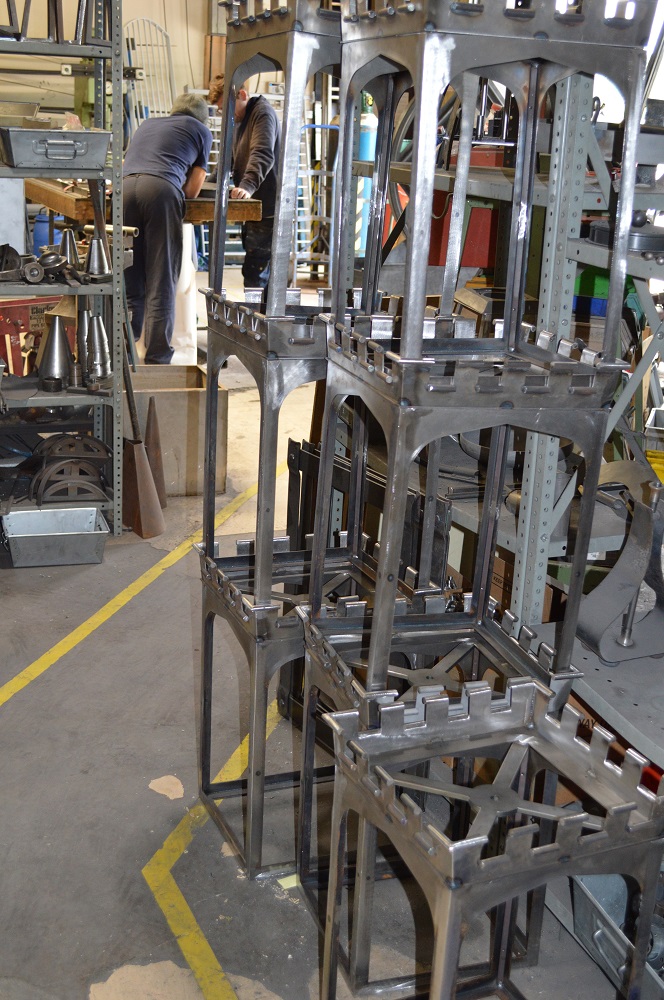 Who doesn't get a thrill from knowing their work has been installed in the oldest and largest inhabited castle in the world? Its 1,000-year royal history dates back to William the Conqueror and it now plays host to ceremonial and state occasions and visits from world leaders. We can but hope that Her Royal Highness may pop down to the café area with all its modern visitor facilities to have a look at all the fixtures and fittings.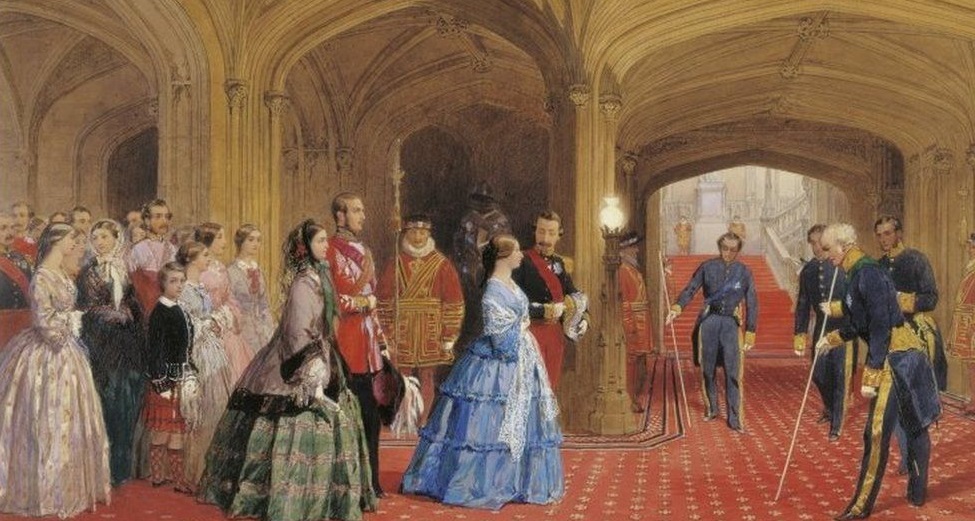 We certainly look forward to visiting Windsor Castle ourselves sometime in the near future to see our lighting in situ in the restored medieval Undercroft.
*This work is part of a £27 million investment programme by the Royal Collection Trust at Windsor Castle aimed at improving the visitor experience for years to come. It is the largest investment in the castle since renovations following the fire in 1992. For more details see here: https://www.rct.uk/about/future-programme/windsor-castle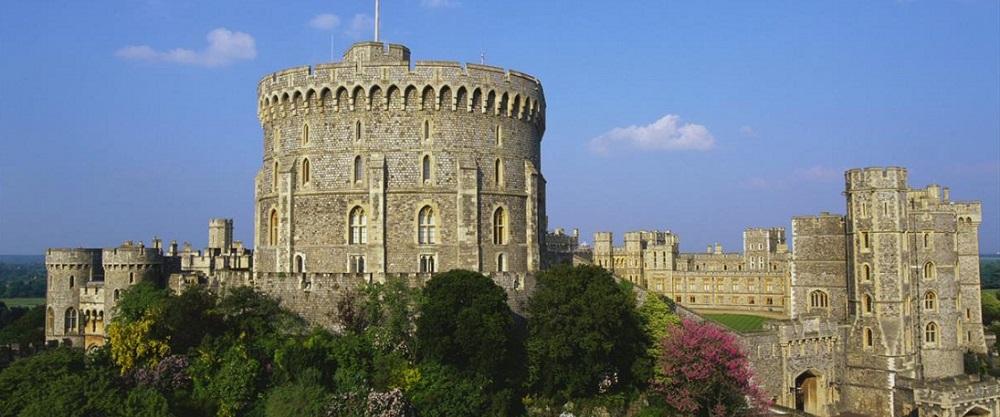 Visit Windsor Castle: https://www.rct.uk/visit/windsor-castle