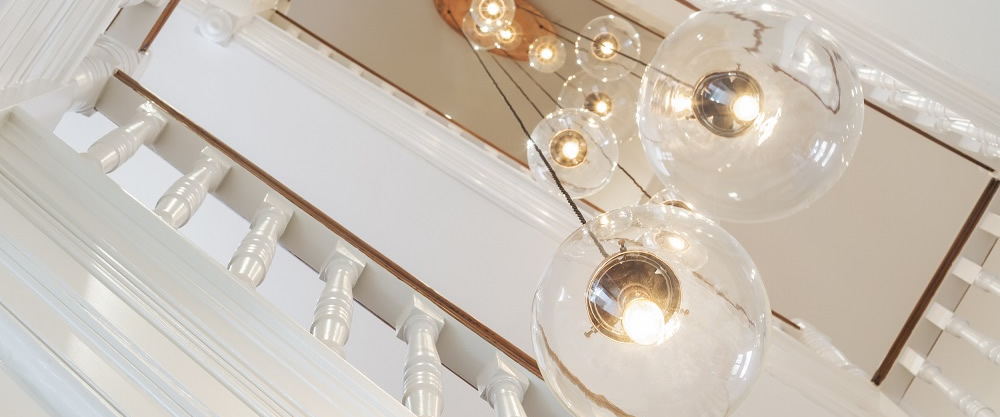 Broadstone Pendant Lighting - Standard Or Bespoke? You Decide!
Posted by Gareth Lowe - 17 November 2023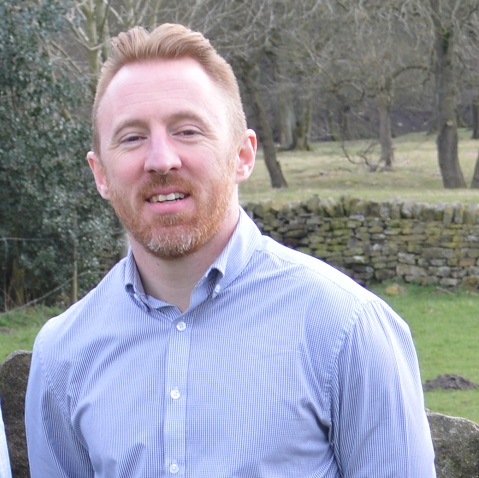 The Broadstone is a range of ceiling or pendant lighting. A series of glass globes, suspended from a forged steel ceiling rose by twisted fabric cable and held by UK made brass fititings. As standard the range offers 3, 5 and 7 light versions on our website but we are flexible enough to offer bespoke versions of this type of lighting.
Here we will try to answer a sample of possible questions if you are thinking about one of our Broadstone pendant ceiling lights. You can view the online range here 
Question - Can the cable lengths be longer than 1500mm for taller stairwells where there may be 3 floors to consider?
Answer - Yes, almost any length is possible. We've done them down the centre of a 3-storey staircase in the past. We would be more than happy to discuss your requirements and this light does suit that application.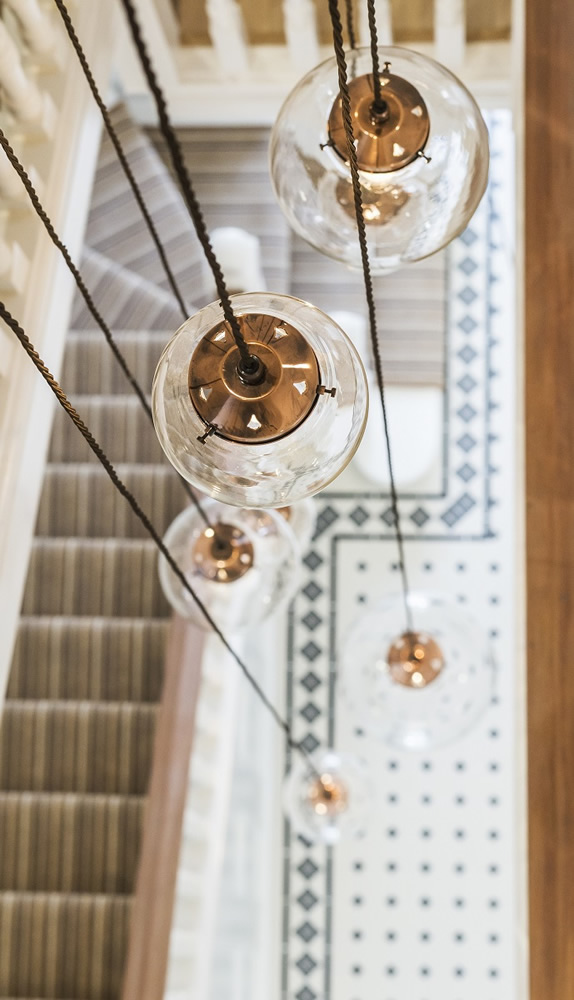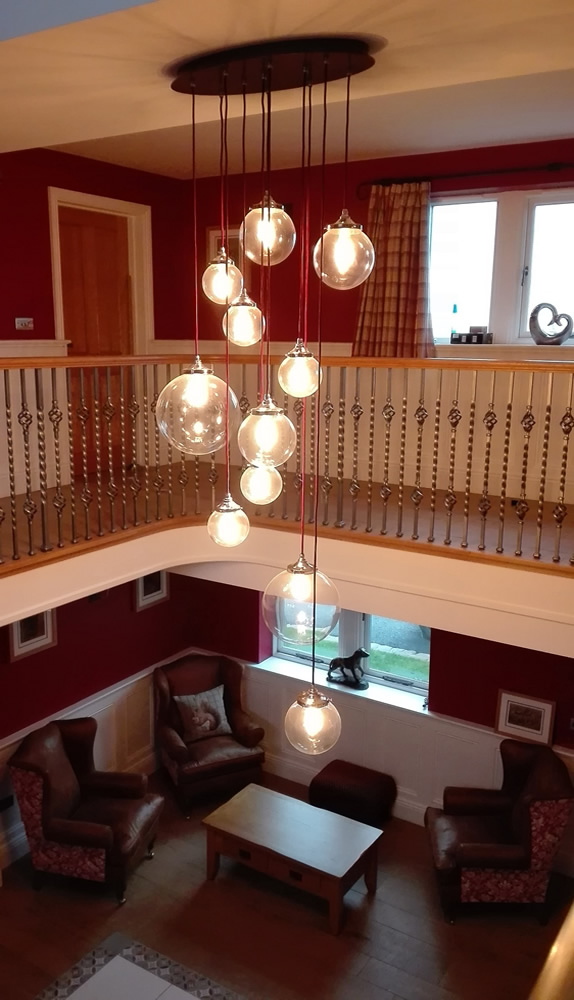 Question - Can there be more than 7 light 'globes' customised or does it have to be 7?
Answer - Yes, 3, 5 & 7 light variants are our standard items, but we've manufactured and supplied bespoke 9 and 11 light variants in the past although they both required an oval ceiling plate to get the cluster to look right. This is presented below. We even created a really stunning looking 16 light variant as shown in image below which combines Broadstone glass globes with a Springvale ceiling mount.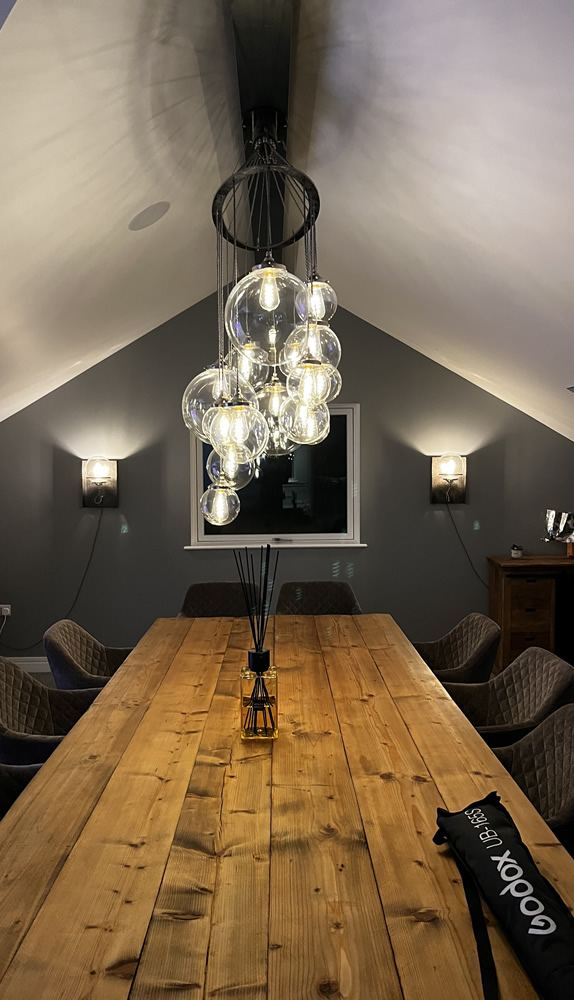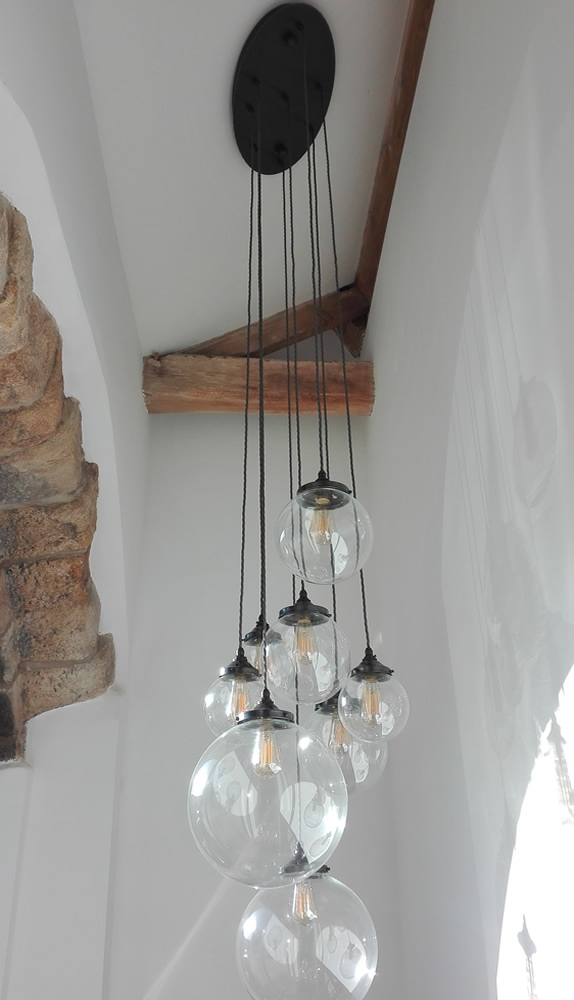 The shade combination in the website image for the 7 light is a random cascade but sometimes people prefer the spiral as per the main image of the 5 light. In addition to setting the drops of each globe you can specify more or less of each size of globe. Our standard 7 light is 4x small, 2x medium and a large globe.
We also have a small stock of prismatic globes and these could be added into the design like the feature light in our last blog post. We have even done them as a copper plated bespoke finish although our normal choice is black or light burnished steel. We also have an option of coloured lead crystal open globes currently in use on our brand new pendant light, the Hathersage.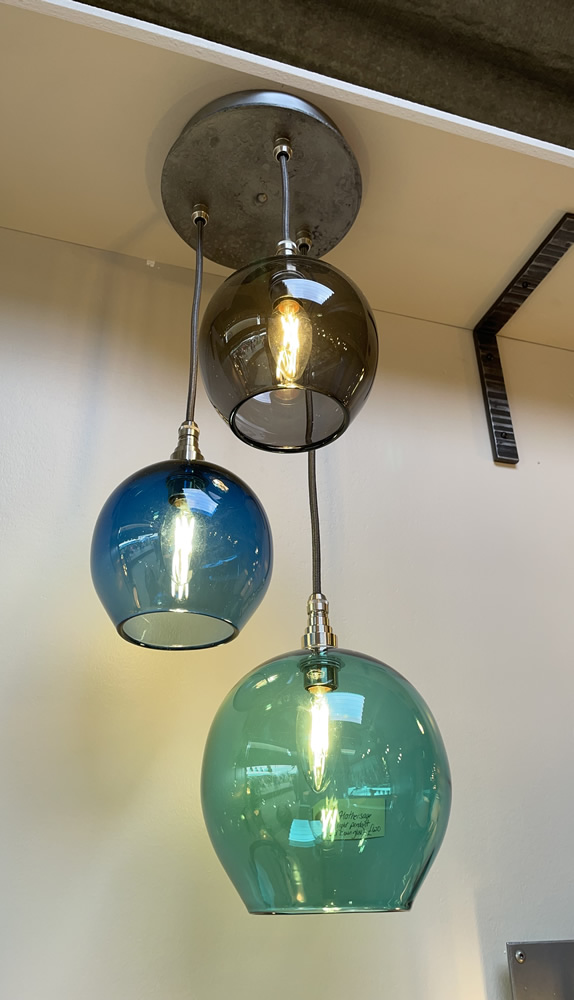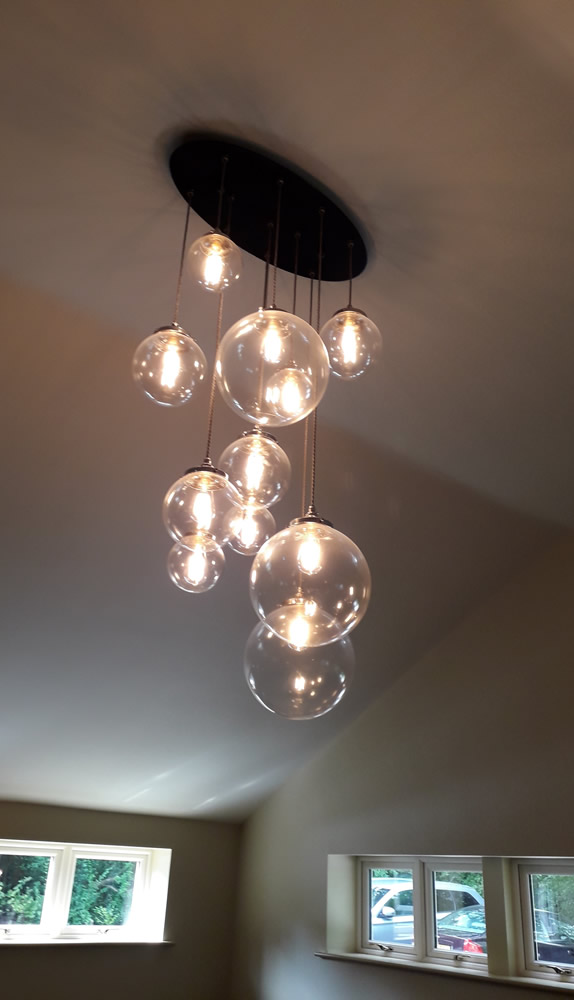 Question - Do you have a show-room with one of these on display?
Answer - We do have a showroom at the forge and we can talk through a number of elements and demonstrate them for you but due to the size of the showroom we only have Broadstone 3 light suspended. All the bits are there to help you visualise it should you wish to come and see us.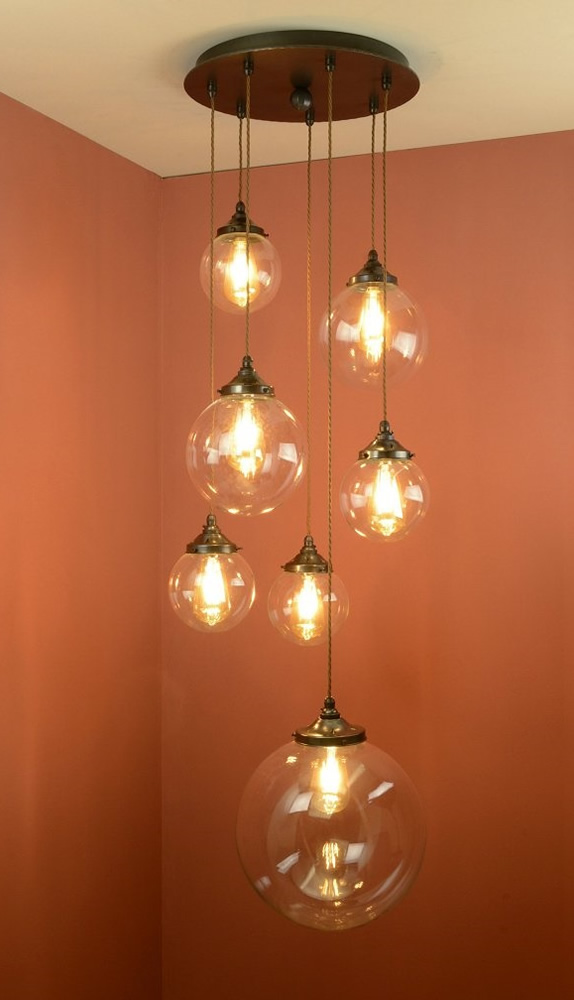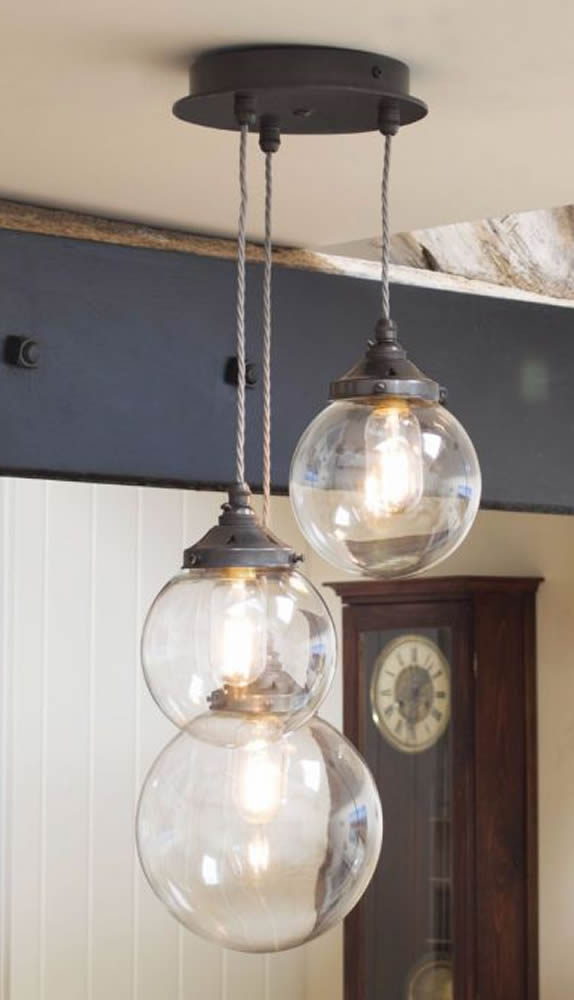 #happyblacksmith #wroughtiron #ironwork #handmade #artisan #metalwork #lighting #interiordesign #madeinengland #britishmade #lightingdesign #madeinyorkshire