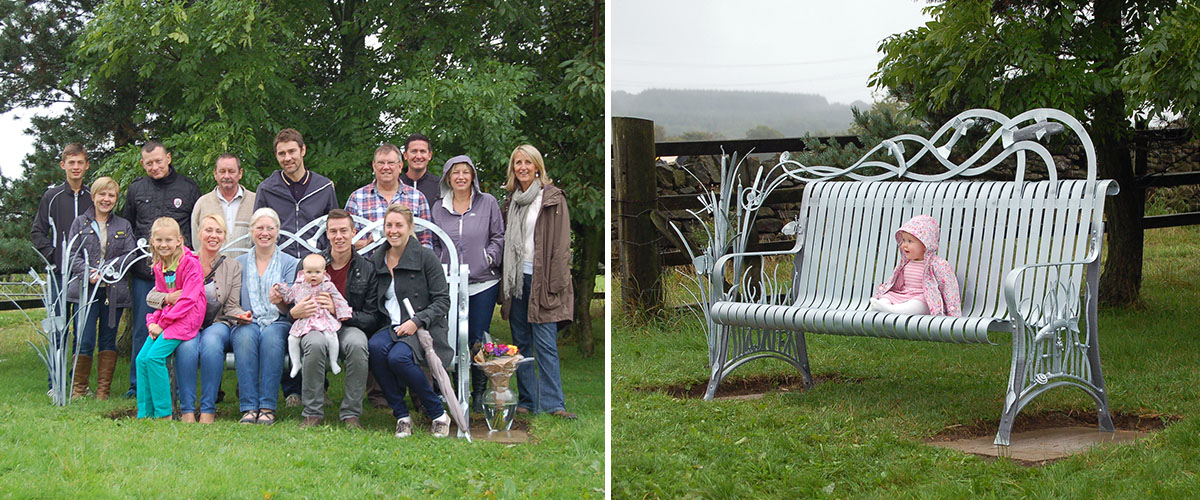 Andre's bench
Posted by Elizabeth Stocker - 18 March 2015

2014 was a sad year for us at Bullhouse Mill. A year ago today, Andre Werra, the best man at our wedding in 2002, died of a brain tumour, leaving his partner Sue, his sons Andrew and Leon, daughter-in-law Kate and granddaughter Eloise. Andre was a fine blacksmith and joined us as our foreman in 2008. He is sorely missed here.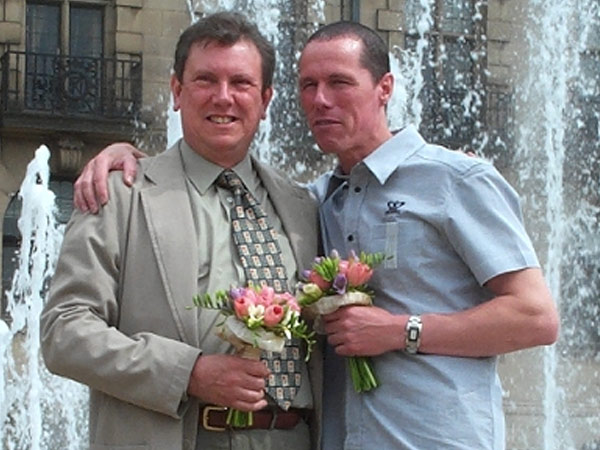 Elizabeth and Nigel's wedding day & Andre, Nigel and Andrew at work
As Andre was a keen fisherman, Nigel decided to design a bench to commemorate his life with the theme of the river banks he had so loved.
He ordered the steel from our regular supplier, Barratt Steel Services of Sheffield. Their representative Angus had been a close friend of Andre's for many years, and when he found out what the steel was for, the firm donated it as a mark of respect to Andre. Another friend, Michael Greaves, provided transport to take it too and from the galvanisers in Sheffield.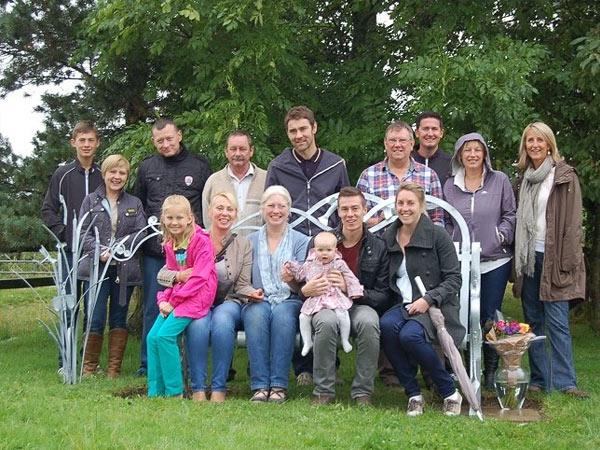 Shown left to right – standing – Joe, Julie, Angus, Gerald, Andrew, Nigel, Mark, Dawn & Katie seated – Alice, Sue, Elizabeth, Eloise, Leon & Kate
Making the bench was a labour of love and a collaborative effort of all the blacksmiths and office staff here. Nigel made the bench and the waves and water-weed, and Andrew designed and made all the trout.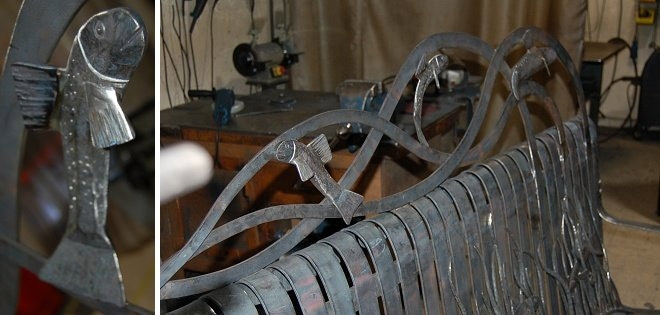 Simon designed and made the bulrushes, dragonflies and butterflies.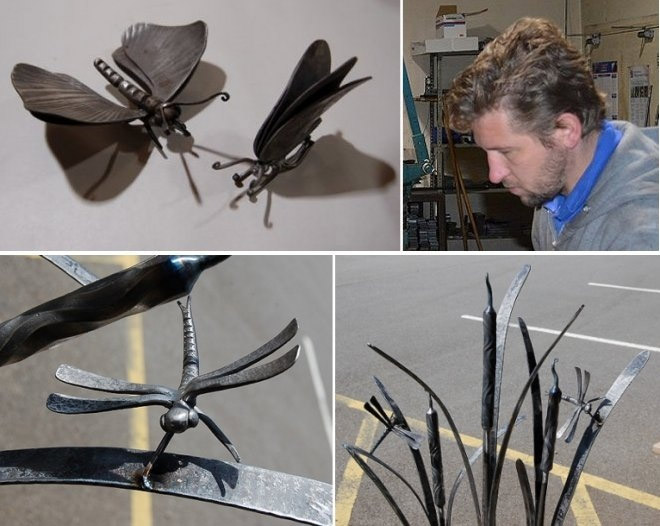 Kieren made the snails.

With Andrew's expert tuition and supervision, Katie, Sheena, Dawn and her daughter Alice and I all made a tadpole each.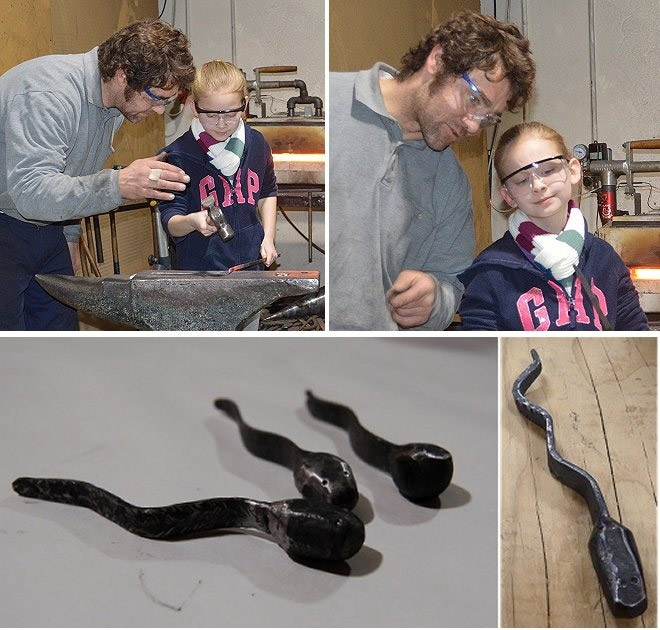 Andre's bench and his granddaughter, Eloise, next to the car park at Bullhouse Mill: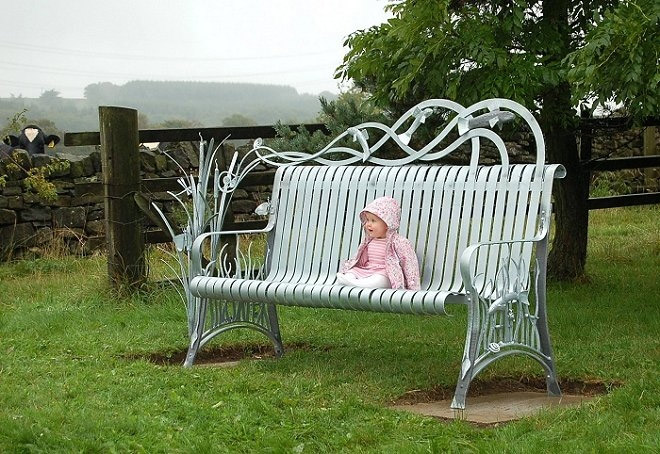 "I first met Andre in 1988; we were both employed at the same company and our working relationship soon developed into a long friendship. He was one of those rare people who just knew what was going on, without any need for words; we were on the same wavelength. If either of us needed help, we just did it without question. I did not share his love of angling and used to tease him about "drowning maggots" it was all part of the banter which had developed between us over the years. He is very much missed by us all." Nigel – 18th March 2015