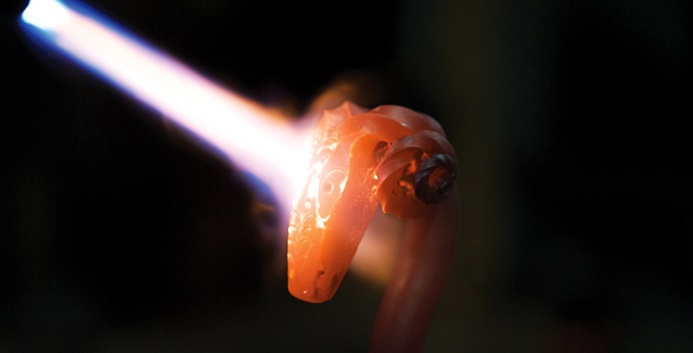 Media Coverage - 'An artistic engineer'
Posted by Elizabeth Stocker - 12 April 2014

Nigel has been interviewed in depth by Gerry Jones for the wonderful 'Merchant and Makers'.
This inspiring website pulls together a digital library of articles about traditional crafts and design; and the important part these skills play in contemporary times.
Read their discussion about Nigel's passion for blacksmithing and the history of this 'King of Trades' as well his own personal career history in this time-honoured industry.
Read the story here - [ click here to read the full article ]