Nigel Tyas Ironwork came into being 16 years ago out of Nigel's and my shared passion for arts and crafts. Over the years we have been privileged to meet and make friends with some amazing artists and craftspeople in our local area (and sometimes a little bit beyond!). It's inspiring to meet people with such talent.
We've also been privileged to meet some lovely people who have used our work in their homes and who share our passion for handmade, traditional skills and individual design and creativity. It has been part of my dream to be able, in some small way, to help to widen the reach of their work to our customers and also to inspire others to explore their own creativity.
Below you will find information about some amazing artists and craftspeople and their beautiful work. We hope that you enjoy it as much as we do.
Elizabeth
Originally a landscape artist, Amy settled in South Yorkshire in 2009 and now specialises in sketching farm animals. She observes each animal closely to gain an understanding of its character. They are portrayed in their normal surroundings, behaving as they would naturally.
We first met Amy at an exhibition at the Cooper Gallery in Barnsley. I was drawn to her sheep sketches and naturally we got chatting about sheep! Her sketches have a vitality and character which accurately capture the personality of the animal. My rather tame sheep have given Amy an opportunity to observe them very closely and, knowing the sheep well, I am even more impressed now that I can see their characters in the eyes of her portraits.
Amy's work has been exhibited at a number of galleries in London, Wales and the South West. In 1997 she was awarded Third Prize for the Sunday Times / Singer & Friedlander Watercolour Competition and in 1999 received a Commendation in the Laing Landscape Competition.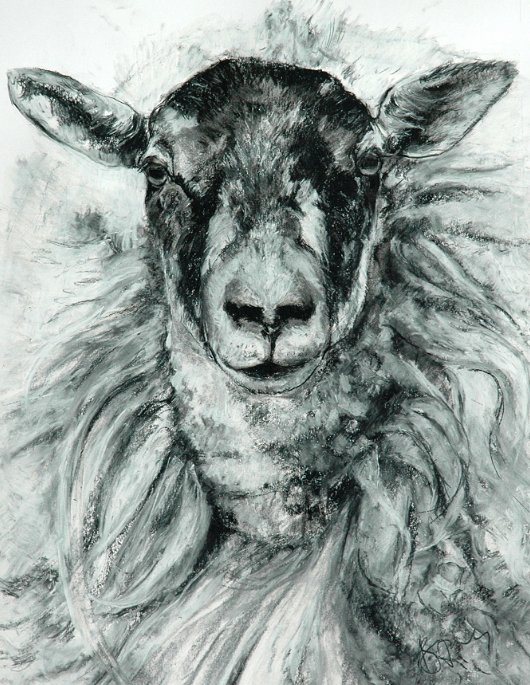 Jim Milner - Geometric Stone Sculpture
Jim carves his stone sculptures in his Yorkshire cottage garden where a natural spring feeds waterfalls and ponds. His work is sensual and classically beautiful with links to elemental forms – shapes in the natural world shaped by wind, water and frost. Most of his recent abstract geometric sculpture has been inspired by a life-long love of geometry. We first met Jim about 12 years ago and occasionally, I have the pleasure of assisting with the lettering designs used on the works.
Jim's work has been commissioned for homes, gardens and public spaces throughout the UK.
www.jimmilnersculpture.co.uk
milner44@btinternet.com
01226 763124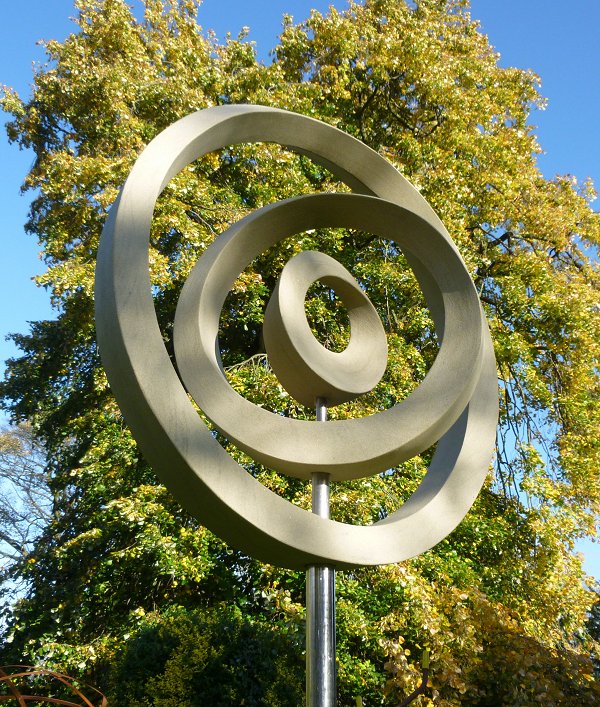 Susan Evans - Automata and Toy maker
We first met Susan a few years ago at the Cooper Gallery in Barnsley. Strangely it turned out that I had been given a piece of her work several years before by a friend. We have become firm friends since then.
Susan makes decorated wooden toys and automata using all kinds of wood, often recycled or from driftwood from the beach. Her work is interesting, quirky and colourful.
Susan is a member of the British Toymakers Guild and has exhibited widely throughout the UK.
www.pennineartists.co.uk
susanrevans1@outlook.com
0114 2885830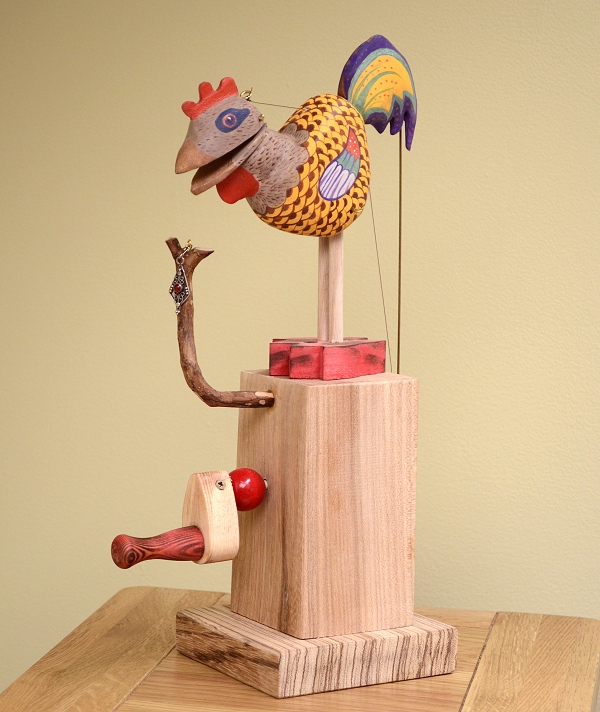 Sarah Jones-Morris - Ceramics
Sarah loves making all kinds of things from clay !! As well as making the beautiful porcelain and ceramic shades that we sell with our lamps, Sarah makes ceramic spoons inspired by her welsh heritage along with handmade porcelain tea lights, plates, pots and decorative ceramic love hearts and birds. All can be personalised and make wonderful gifts and decorations for the home.
Sarah's kiln lives in our forge and it is a pleasure to see each new creation appear!
www.facebook.com/SarahJonesMorrisCeramics
www.notonthehighstreet.com/sarahjonesmorrisceramics
sarahjonesmorris73@gmail.com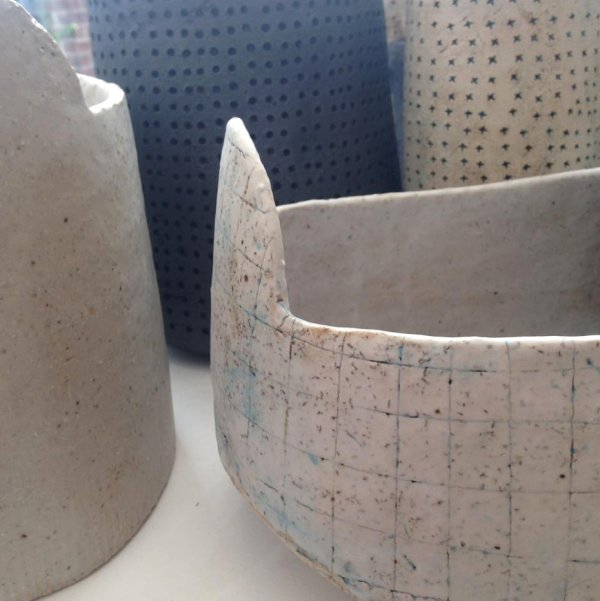 Louise Stocker - East Neuk Beach Crafts
Louise runs her beachcombing business, East Neuk Beach Crafts, from her home in Cellardyke, Fife, Scotland. She is our most northerly 'Friend in the North'. She is also our most closely-related, as she is Elizabeth's sister! Louise is passionate about nature and the transformative power of the sea. She creates characterful artworks almost entirely made from the treasures she has gathered at low tide along the little beaches on the 'east neuk' – or 'nook' - of coastline around her home. She collects sea-worn glass; shards of patterned pottery and driftwood. Much of the pottery was originally thrown out by large pottery works based in Kirkcaldy in the 19th century and many of the driftwood pieces are smoothed little fragments of old fishing boats and creels. Louise uses her finds to create cheerful decorative pieces inspired by the local wildlife and fishing villages of the Fife.
Louise says: "I remember watching Nigel creating beautiful things in their garage over 20 years ago and am lucky enough to own some of his earliest prototypes. The way they have taken both their skill sets, blending old traditions with modern designs and embracing new technology, has been a huge inspiration for me and I'm so proud of what they have both achieved."
www.eastneukbeachcrafts.co.uk
louise@eastneukbeachcrafts.co.uk
Sheila Spencer - Potter
Based in her woodland cottage, just a few miles from the forge, Sheila is one of our closest 'Friends in the North'. Sheila makes high-fired, colourful, slip-decorated earthenware pots. Her decoration reflects her interest in gardening and her appreciation of leaves, fruit, flowers and frogs. Although, she says, she's not that fond of frogs! Sheila uses techniques such as wax resist, stencils, sponging and brushwork to get her colour onto her pots. And she likes to write on them too! Her creations are then fired in an electric kiln to 1,150c.
Sheila says: "I have been making pots for a long time and I am still amazed at the alchemy that changes messy mud into bright shiny objects."
www.pennineartists.co.uk
d.sheila.spencer@icloud.com
0114 2885830