Our Friends In The North | Amy Jones Yorkshire Animal Artist
Amy Jones - Yorkshire Animal Artist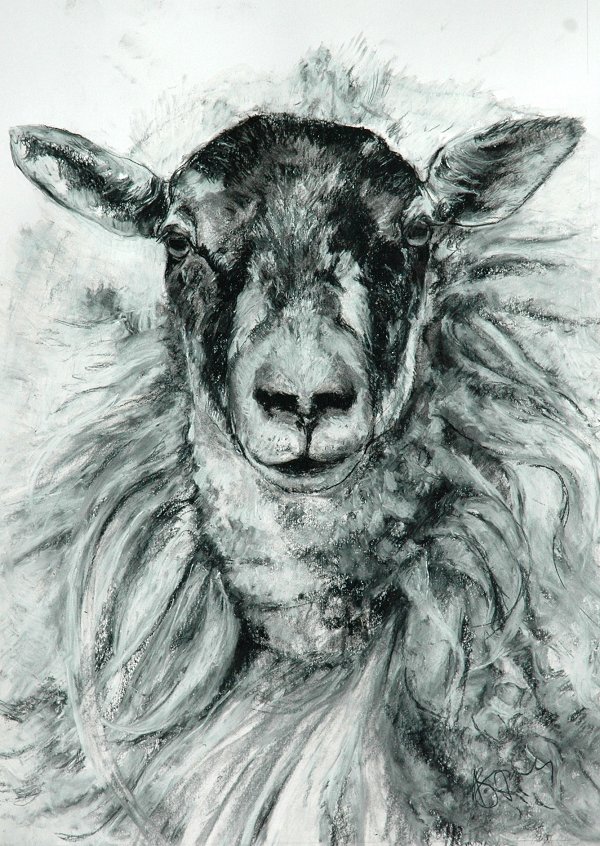 Titch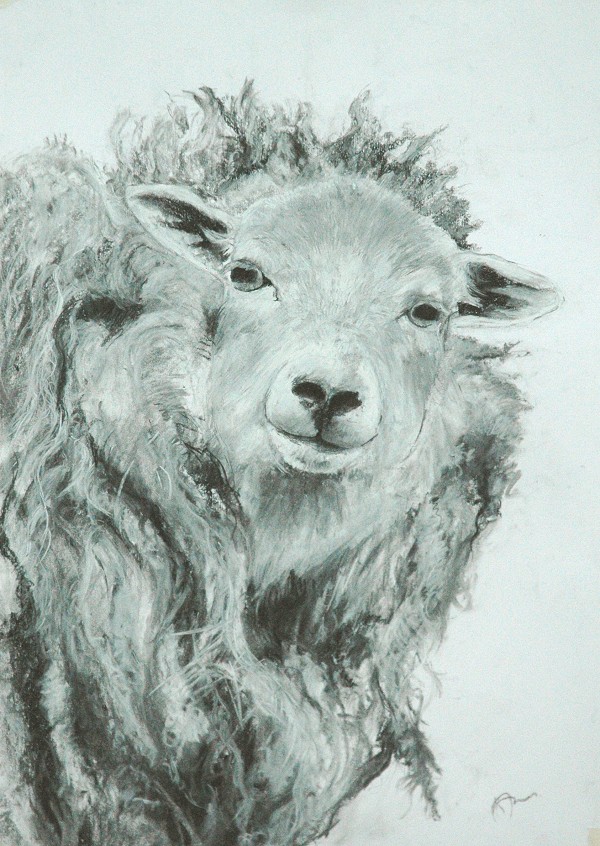 Curly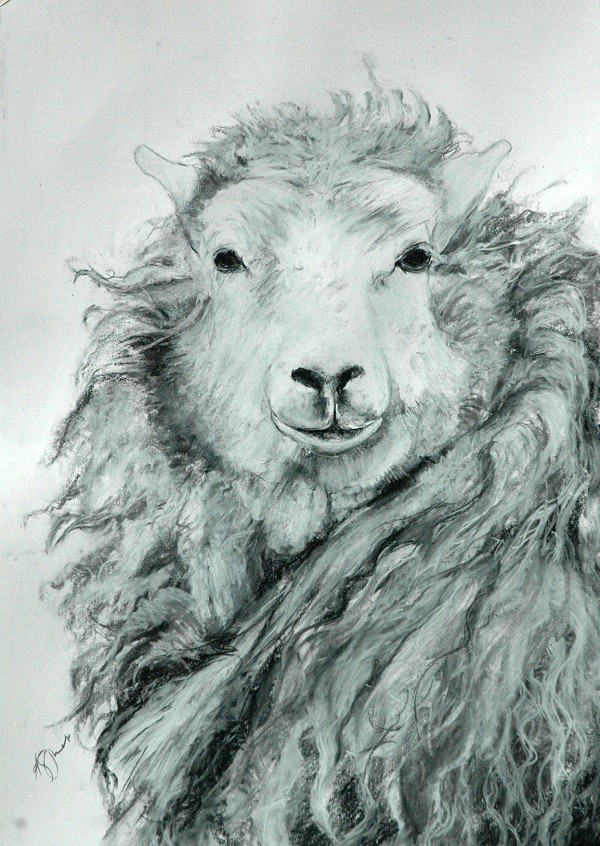 Woolly
Rosie
Since the beginning of the year I have been visiting Elizabeth and Nigel's every so often to sketch and take photographs of their small flock of sheep.
I find their sheep fascinating because their individual personalities are quite discernible.
Drawing from life allows me to get to know my subjects thoroughly; to observe their mannerisms and behaviour as well as their anatomy. My final drawings look more convincing as a result.
I am sure that by now the sheep have come to know me. None-the-less whenever I visit they always run to the furthest end of the field.
I have to sit as still as I can and open my sketchbook quietly. They dare not come near – not even for a treat - particularly the two Shetlands Curly and Woolly.
Eventually they will decide to ignore me and I can begin drawing.
I have to work swiftly at this stage because they move about eating the grass. It is a challenge to get the basic anatomy down before they change position. One drawing after another is abandoned.
Often Lucy, the most confident one, will decide to stand in front of the subject I have chosen to draw or she will come and nibble at my sketchbook and pencil.
Sooner or later, if I keep still enough, they will settle down in the grass to doze.
Now I have more time ...
They can stay in one position for 15 minutes or more, moving only slightly. I can now study their anatomy and put a few small details into my drawings.
After sketching I sometimes disturb the peace to take photographs.
I refer to the sketches and photographs to make larger 'finished' drawings at home. These larger charcoal drawings are as much about mark making and creating a good image as they are about the subject.
It takes as much effort to produce a finished drawing as it does to create a painting.
I would like to produce a portrait of each of the sheep in Elizabeth and Nigel's flock.
So far I have made drawings of Titch, Curly, Woolly and Rosie and I am currently working on one of Lucy.
More about Amy ...
Originally a landscape artist, Amy settled in South Yorkshire in 2009 and now specialises in sketching farm animals. She observes each animal closely to gain an understanding of its character. They are portrayed in their normal surroundings, behaving as they would naturally.
We first met Amy at an exhibition at the Cooper Gallery in Barnsley. I was drawn to her sheep sketches and naturally we got chatting about sheep! Her sketches have a vitality and character which accurately capture the personality of the animal.
Amy's work has been exhibited at a number of galleries in London, Wales and the South West. In 1997 she was awarded Third Prize for the Sunday Times / Singer & Friedlander Watercolour Competition and in 1999 received a Commendation in the Laing Landscape Competition.
You can see more of Amy's work on her website at www.amyjonesfineart.co.uk
For more information, please contact Amy at amyjonesfineart@gmail.com