British made lighting handmade by skilled blacksmiths
Nigel Tyas Ironwork products are designed and made in Britain in our Yorkshire forge by skilled blacksmiths. We couldn't be prouder of that fact.
For the past 20 years we have been committed to keeping ironworking skills alive in the UK and our small team has produced British made lighting, curtain poles and homeware for our discerning customers.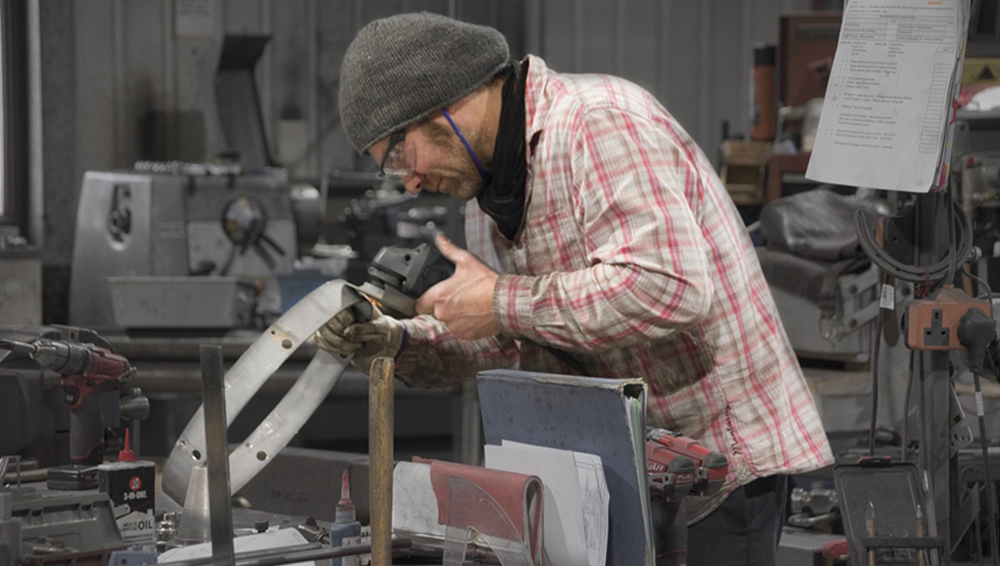 Our commitment to 'Made in Britain' craftsmanship has put us at the vanguard of a number of positive modern-day consumer movements. For example, there is a growing appreciation of quality goods made with care and made to last. Our British-made lights and curtain poles are designed and made to our own designs and to our own exacting standards.
Many people today value the provenance of an item too and want to know where it has come from and who made it. We can answer that. Our products are made in Britain and your purchase has been made by one or all of the following - Dan, Simon, Andrew, David and Roger!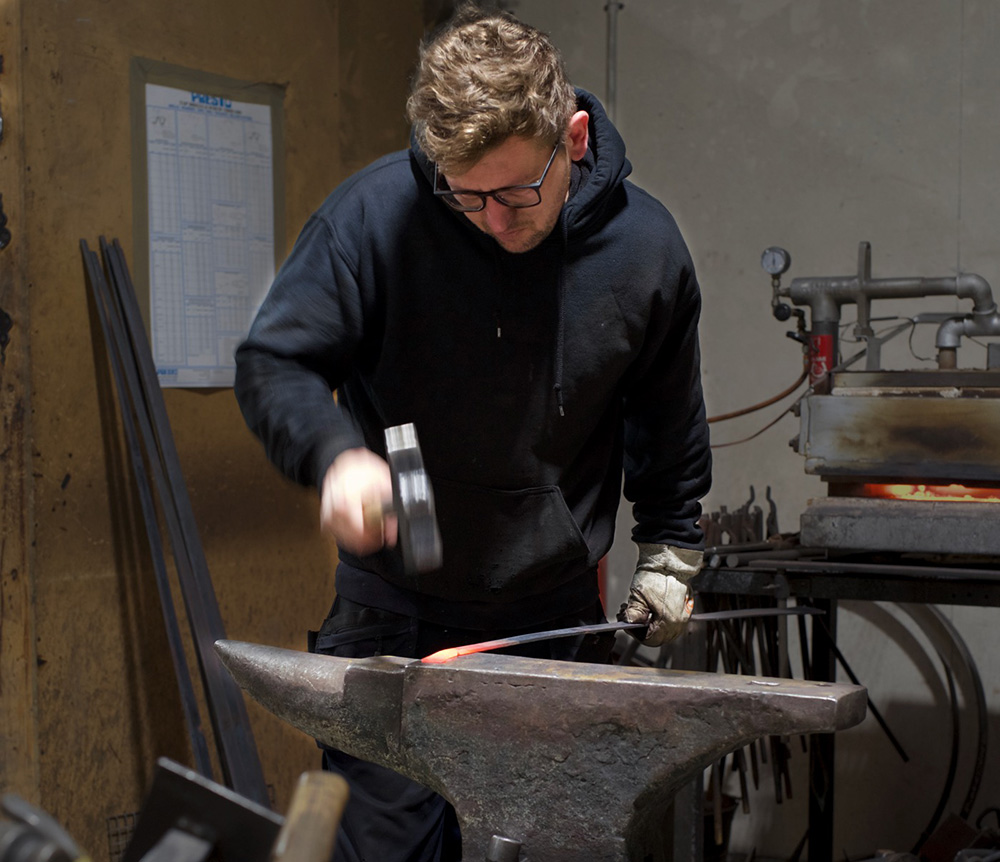 Choosing British made lighting for quality
Customers also want to see higher standards of sustainability and ethical business practices. Being Made in Britain puts us in full control of our own operation. We can do a great deal to control our carbon footprint, manage resources and reduce transport costs. We can act pretty quickly to manage our energy consumption as efficiently as possible, reduce waste and tackle unnecessary plastic usage. We can also guarantee our employees are treated and paid fairly.
Choosing to manufacture in the UK and shunning mass production means we don't work to the same margins as other companies who do outsource their manufacturing to larger factories or overseas. But we hope our customers value our British-made and handmade credentials and feel that our handmade ironwork represents a quality investment and good value for money.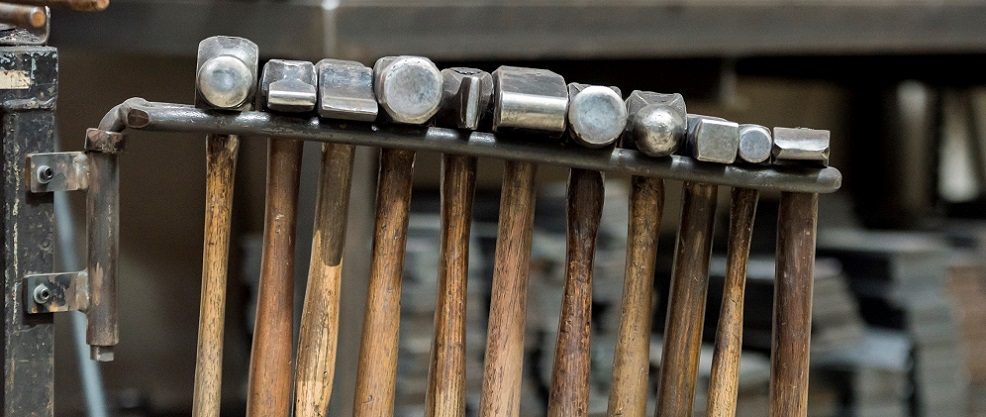 Working with other British made designers, makers and suppliers
We try to source our quality materials and components from local suppliers and fabricators as far as possible, and we are proud to be associated with Sheffield's metalworking heritage. The specialist steel industry is still thriving in the city region today. All our work carries the prestigious 'Made in Sheffield' mark which recognises the quality of manufactured products in the Steel City.
We also work closely with other UK craftspeople such as Silvertree Crystal of Somerset who make our 24 per cent lead crystal shades and potter Sarah Jones-Morris of Yorkshire who makes our ceramic and porcelain shades. Our silk and fabric shades are made for us by Albany Lighting of Cheshire. Ofcourse, we're also working in an international market and proud to stock some glass shades of Czech origin which celebrate that country's glassmaking heritage and some of our smaller parts are made for us by our good friend Mitesh and his team in India (Hi Mitesh!). We are a proud British maker in a global village.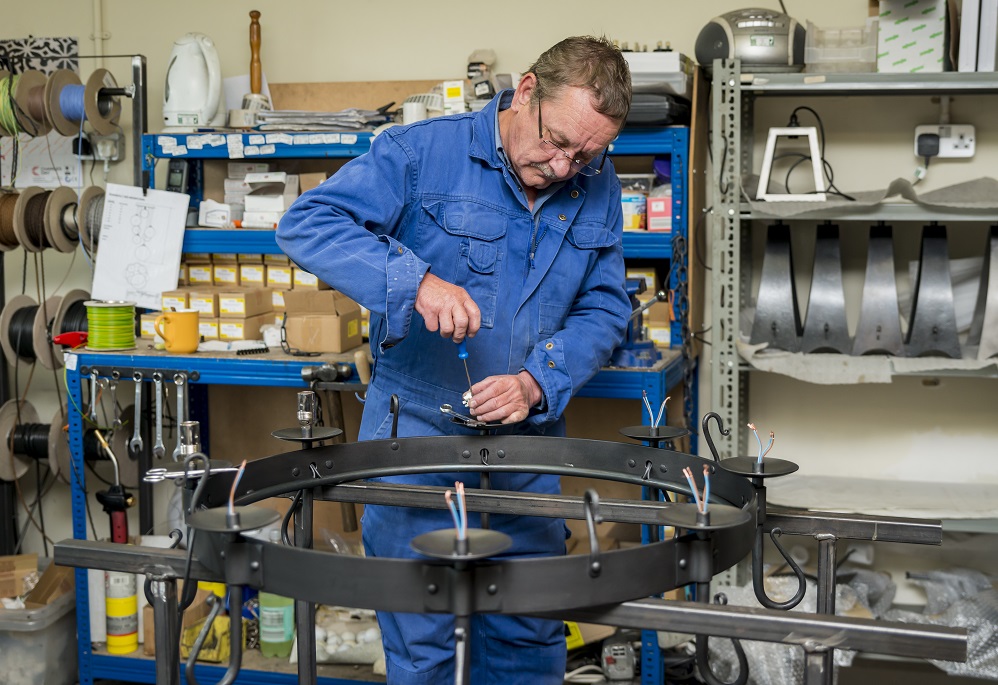 Being Made in Britain, in our small independent Yorkshire workshop, is the proud stamp of every Nigel Tyas British-made Lighting product.
Follow the links below to see our: